"Agency Jet has been great to work with. We have worked with companies in the past to improve our SEO and our website and none have had the efficiency and skill of Agency Jet."
Not simply a dress destination, All Brides Beautiful is a Cleveland-area bridal boutique offering the bride-to-be inspiration and information about all things bridal.
In November 2020, All Brides Beautiful signed on with Agency Jet after relatively unsuccessful stints with other SEO agencies. As a service oriented business, Agency Jet needed to help stop a downtrend in traffic during the height of the pandemic. To do this, their goals were:
Focus on important keywords locally to increase digital presence
Create a new website design with Agency Jet to increase visitor engagement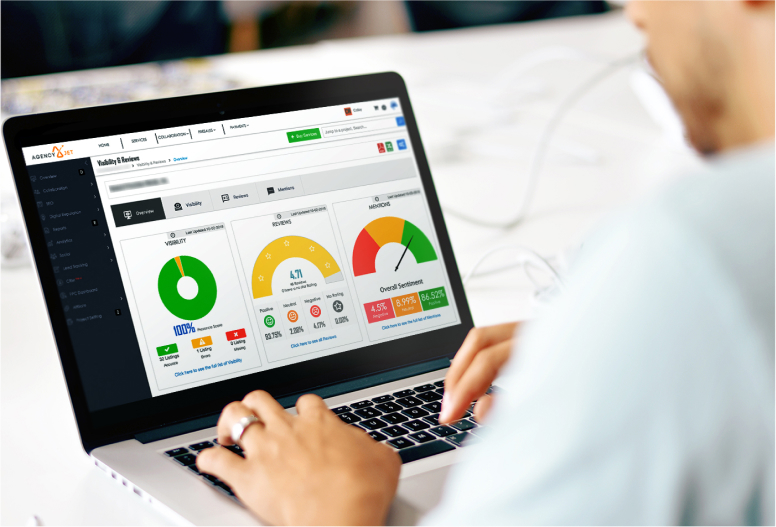 All Brides Beautiful signed on for a Regional plan with Agency Jet to target cities within 100 miles of Cleveland and Ohio in general. This plan would have a heavy emphasis on content writing, backlinking and NAP syndication.
All Brides Beautiful had never eclipsed 3500 organic visitors in a year prior to signing on with Agency Jet.
All in-person businesses were seeing major droppages by the time ABB signed with Agency Jet. The goal was to stop the downtrend and steadily create an uptrend.
ABB's original site had a bounce rate of 74% from Google visitors. A new web design would be aimed at performing in search results and improving the bounce rate.
To stave off the potential of huge organic drops, Agency Jet put a customized keyword strategy in place with a geographic focus to make sure key locations didn't lose steam.
Agency Jet ran the SEO project in tandem with the web design project. This made sure that when the design went live, there would be minimal ranking changes.
Not only did Ohio traffic recover but Google organic visits grew by 68% by year 1
The bounce rate when the project started was a staggering 74% but was brought down to 61% by year 1.
Since the new website design went live, All Brides Beautiful is now seeing 1 out of every 2 people engage with the site, whereas they'd only seen 1 out of 4 prior to working with Agency Jet.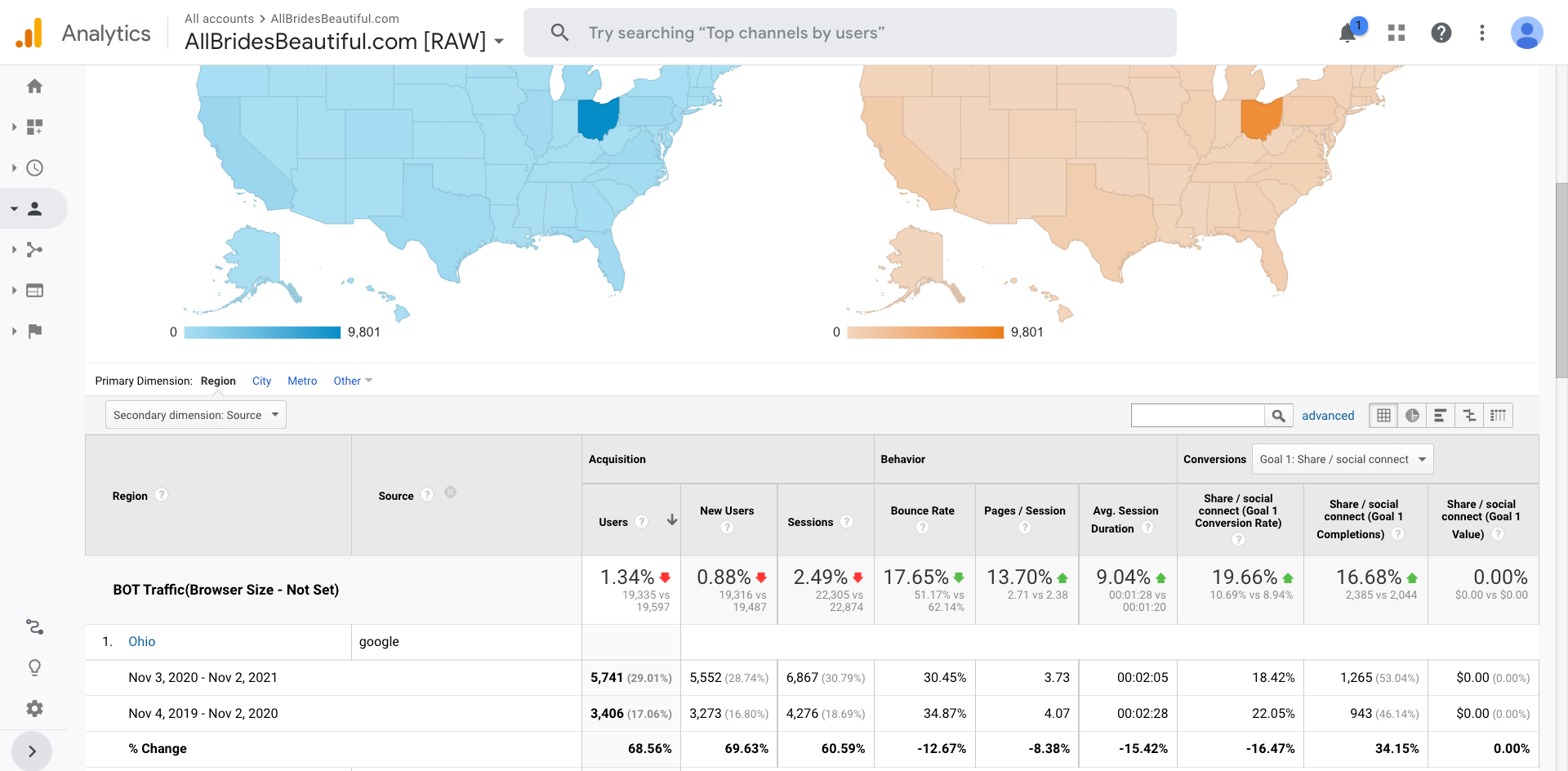 In Cleveland, All Brides Beautiful's #1 target area, their traffic grew 104% in year 1.
In Ohio, Google visitors had a bounce rate of 30%. That means that 7 out of every 10 Ohio visitors from Google were engaged with ABB's brand.
Want to get results as good as these?
All Brides Beautiful got one of these assessments for free, you can too!