Display Advertising Services
From native ads to dynamic retargeting ads to responsive display ads, Agency Jet offers full service ad creation and management.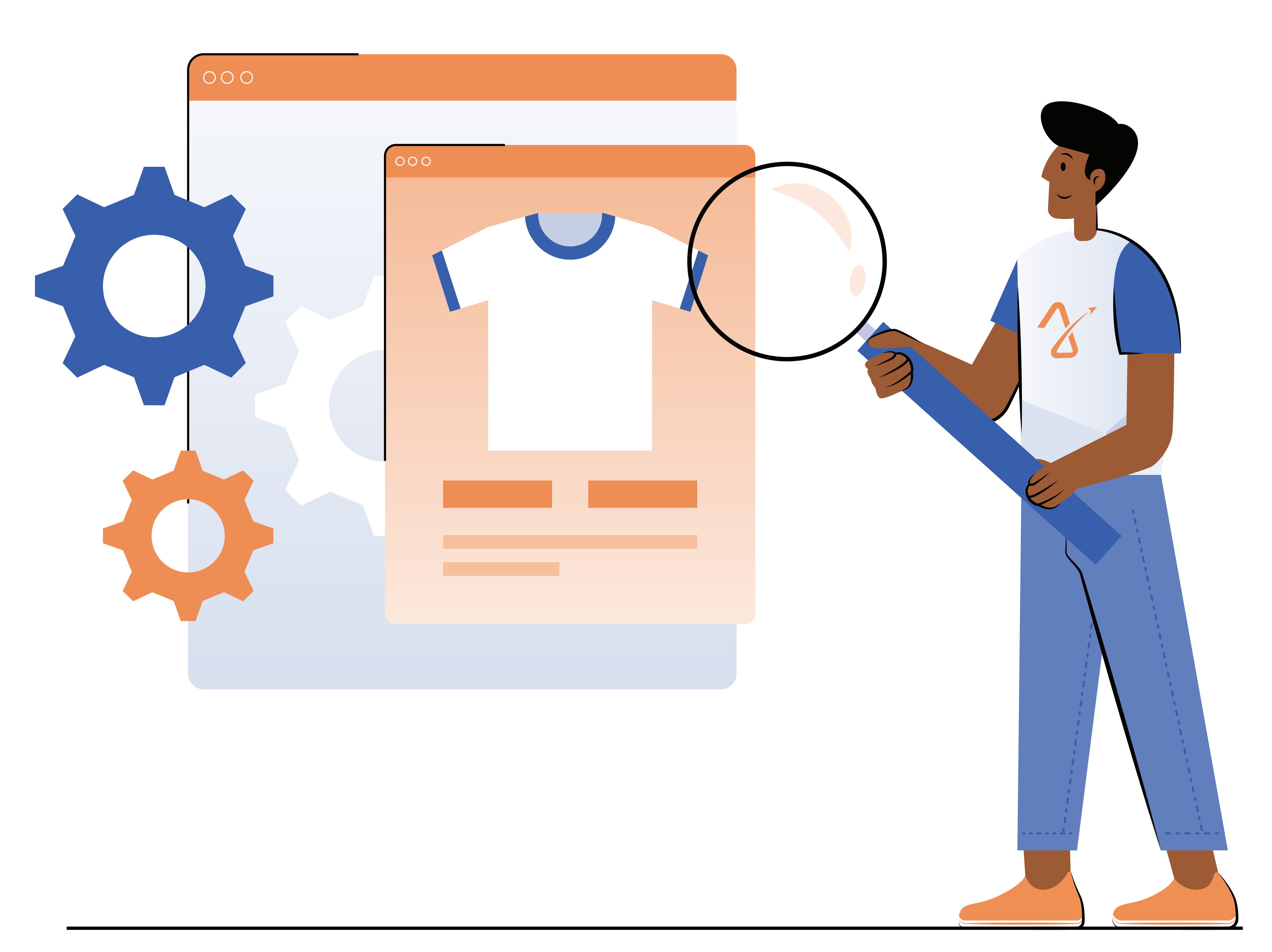 Want to learn about digital marketing for free with no sales pitch? Submit your name and number above and we'll call within 24 hours to answer your questions.
Do online display advertising services actually work?
Display advertising sounds like something easy enough to dip your toe in the water when it comes to digital marketing, but if you lack the best practices, you'll be throwing money away. So how does a professional display advertising agency do it?
Every company, industry and budget are different. All our plans include in-depth R&D, where we talk with you, the customer, about your goals and targets.
In other words, relevance. Your ads need to show up in the right places and we make sure you're on relevant sites within the Google Display Network.
If you turn it on and then leave it alone it will fail. Babysitting campaigns is what makes Agency Jet so successful for our clients.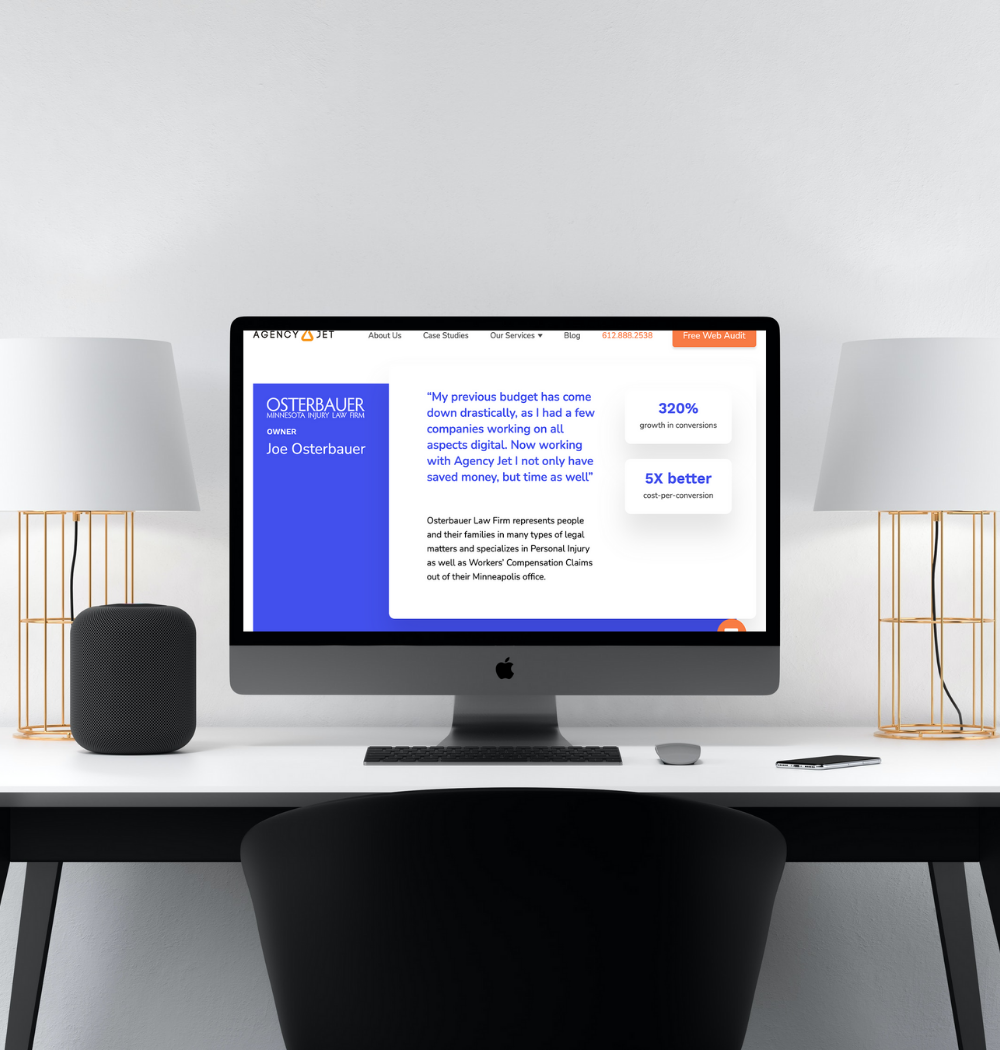 How do you lower ad spend and increase conversions at the same time? Just ask Osterbauer Law. After trusting another agency to handle their Google Ads, Agency Jet got our hands on it and within months, cut Osterbauer's budget by half, all while increasing their conversions and lowering their cost per conversion.
Does Agency Jet have the Google display advertising services for you?
Our clients seem to think so. When you've got a reputation for success, your clients tend to talk louder than you do.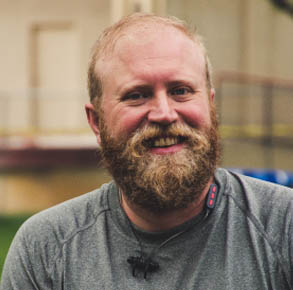 "I spoke with over 5 people that have worked on my project and in the end, I got 100% of my investment back plus much much more. I never knew how much business was out there that we were missing until I took them up on the free educational marketing and website consultation. Do yourself a favor and do that to learn as they never sold, only helped understand what was working and what we needed to work on."
Why choose a digital marketing agency versus a marketing employee or DIY
Of course you're looking to save as much money as possible while growing your business. Here's the breakdown.
| | Hiring a digital marketing Agency | Hiring a Marketing Employee | |
| --- | --- | --- | --- |
| | | | |
| | | | |
| | | | |
| | | | |
Hiring a digital marketing Agency
Hiring a Marketing Employee
All you need to know about display advertising services
What is meant by display advertising services?
Display advertising services include the creation of a banner ad or several ads to be used in the form of online advertising in an effort to get site visitors to click on the banner ad and land on your website or buy from you. These ads are often professionally designed. They are placed on related/strategic websites in an effort to increase the likelihood that they are clicked on.
How much does display advertising cost?
You'll get a variety of quotes to manage display ads but the ads themselves largely depend on the industry you're in and the websites where you want to place your ads.
Are all display advertising companies created equal?
There are some great ones out there and there are some not so great ones. It's best to do your research and talk with numerous display advertising agencies to make sure you feel comfortable. One of the best pieces of advice out there is to get as much information from an agency on their pricing, process and core values as possible.
Should I use display advertising services for my small business?
Should you have the budget, display advertising services can be highly valuable for a small business in increasing your ROI. The benefit of display advertising services by a professional agency is that you'll know in a relatively short time how successful your efforts are and if it's worth to continue.
How long do display advertising services take to work?
While it's recommended to run display ads for at least 30 days, babysitting them all the way to make sure they're performing, you can expect to see a fine-tuned display ad campaign by the 60 day mark. From there, it's all about your returns and if you've successfully penetrated the market with your ad(s).
Why should I choose Agency Jet as my display advertising manager?
We'd like to say our mantra is the key reason anyone works with us; "Transparency - Education - Results". This means we show you our whole process and pricing, we explain how it is we'll get the desired results, and then we of course get those results. Our campaigns are highly successful and our reviews and references show that. Let us know if you want to

chat

.
The one thing advertised

as free that actually is
Ever had an assessment of your website to see how a search engine and humans are perceiving it? Not like this. Ours is over 15 pages long, guided by one of our experts and considered the best "90 minutes in marketing". And it's truly free. If we start selling you something, hang up.
Here's what Agency Jet's display advertising services look like
Conversation-driven strategy
It all starts with your goals. We have close conference with you and your team and then come up with the best possible strategy to make sure you succeed.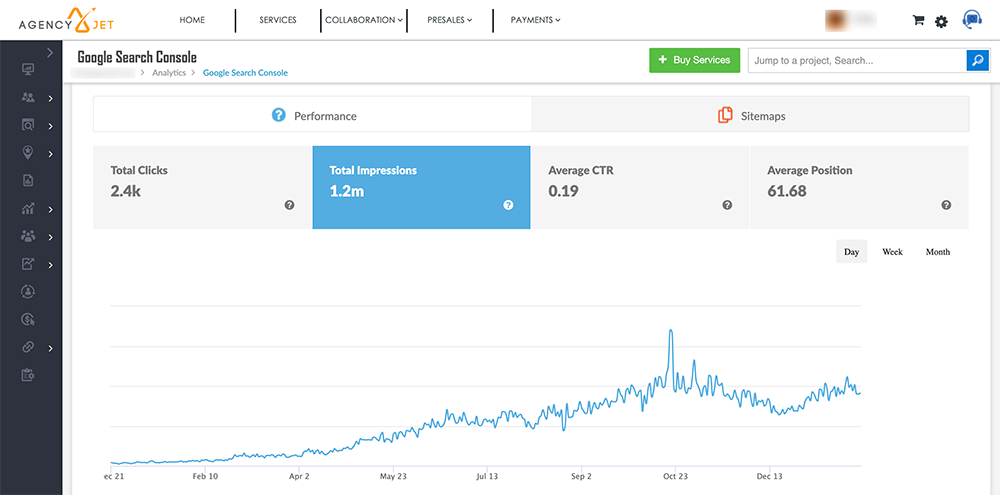 Strategic messaging is the core of what we do. We need to make sure you have beautifully designed banner ads and spot on placement, so you get the clicks and conversions you're looking for.
You'll understand, we promise
If you're looking to hire an agency and not hear from them, we suggest you look elsewhere. We not only keep you in-tune with the results but we break down how we got those results for you. The more you know, the better you'll interpret ROI.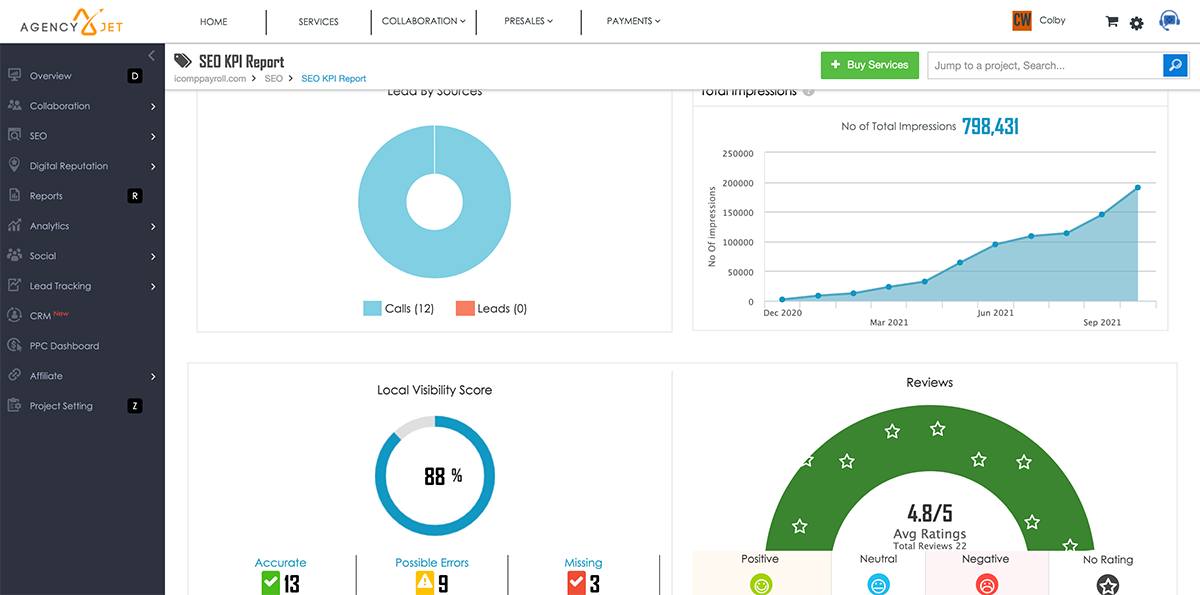 These ads are built to be successful. Our natural process makes sure you approve everything, every step of the way. We're in this together and when all parties are invested, you've got some seriously successful campaigns.
Transparency, Education, Results
This isn't a first impression statement. It's part of our very fabric. We show you absolutely everything, make sure you understand it and provide solid results every single month. It's simple, but that's what makes us great.
But where's your website at?
If you're going to create ads directing people to your site, the thing better work. If you've never gotten an assessment of your site, ours is free, guided, crazy valuable and not a sales pitch. Cool, huh?
People automatically go to the internet to get information about the products and services they need. 97 percent of users turn to search engines when looking for local businesses. That's why small businesses should be investing in local SEO services.