More traffic and rankings or you fire us
Results are standard with our SEO campaigns but it's our transparency and education that truly keep our clients renewing every month.
It's all right there.

Proven ROI and transparent reporting.
Unlike a lot of agencies, our SEO strategy shows you everything. You get a 24/7 dashboard, recorded monthly calls and in-depth analysis standard. Oh, and our average client sees page one keywords grow by 90% and their organic traffic by 65%.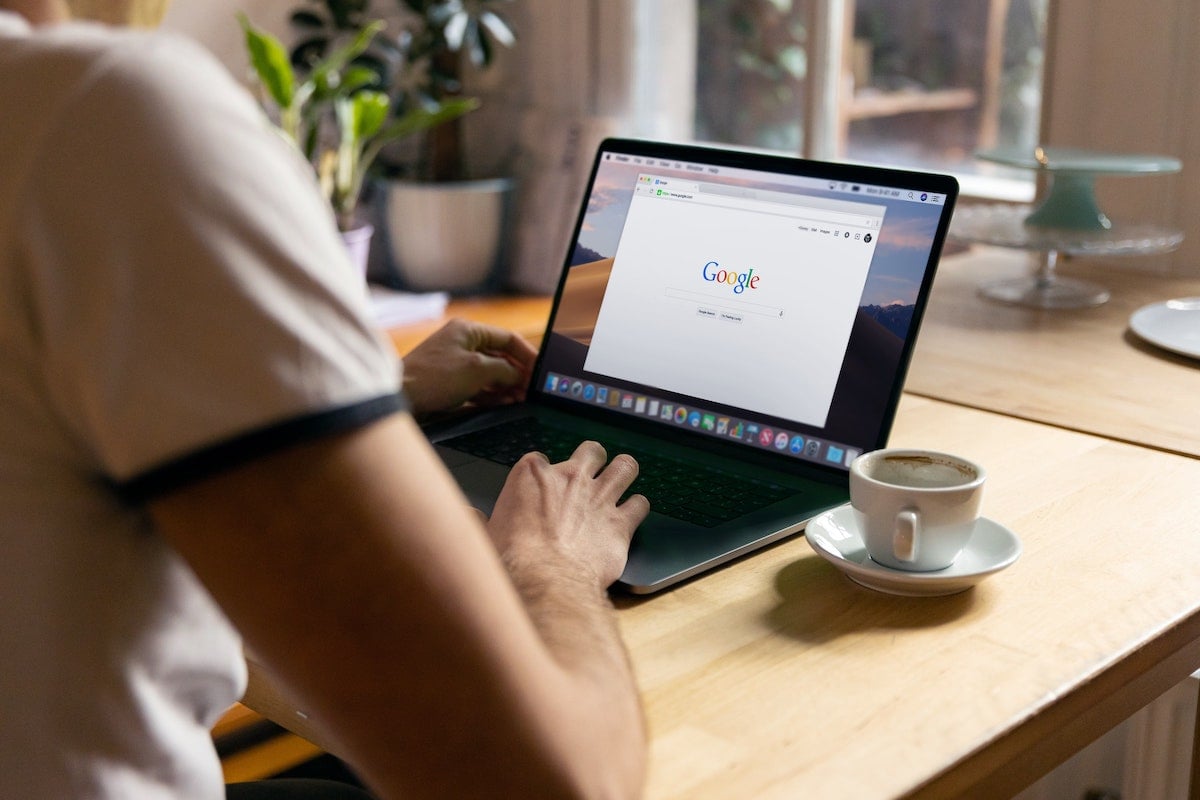 What does SEO strategy look like?
We customize

every single plan

. So you're not being forced to fit into our box, we mold around your business goals to get you found. So how do we get you found?
We provide exhaustive analysis of your products and services and how the public is searching those.
We make your site healthy by cleaning up dead weight like broken pages, bad backlinks and disorganized sitemaps.
We write content Google and other algorithms love and give you full editing power to make sure it's on brand.
We place you on high authority websites that search algorithms expect your brand to be placed on.
"When it comes to Agency Jet, they've filled every void that we were missing from our previous service providers."
For an e-commerce website, Tile This knew they weren't hitting their potential. So they came on board with Agency Jet on a national SEO campaign and within one year they went from a couple hundred organic visits a month to over 4000. How? Increased keyword rankings and upping their page 1 keywords from <100 to nearly 500.
Increase in page 1 keywords
Why choose an SEO agency versus a marketing employee or DIY
Of course you're looking to save as much money as possible while growing your business. Here's the breakdown.
| | | Hiring a Marketing Employee | |
| --- | --- | --- | --- |
| | | | |
| | | | |
| | | | |
| | | | |
Hiring a Marketing Employee
Great SEO starts with
a good baseline
We've given over 2500 free and educational website assessments. We don't have 2500 clients. When we say there's no sales pitch—we mean it.
There are 30,000 SEO companies in the US. Here's why we're different.
We don't work for Google but we guarantee more traffic and better keyword rankings or you can fire us.
Some agencies will remove their work if clients leave them. We don't do that. We create it. You own it.
Need an insurance policy? We record every call. That means if we say we'll do something we better do it.
Get valuable KPIs, growth metrics and lead monitoring tools sent straight to your email inbox every week.
Transparency? You got it. We show you everything from the results to our tasks to our work.
If you hire us, you'll hear from us. We like talking to you and make sure tasks are done on time
A Dedicated Project Manager
The worst thing is buying a service then bouncing from person to person. With us you keep your PM for the life of your contract.
We don't cut corners. Google's algorithm changes a lot and we change with it to give long lasting results to your brand.
Are you a small business looking to grow your online presence? Do you need help competing with the big brands online?
Don't worry, SEO is here to help!
Search engine optimization (SEO) can give your small business an edge and increase visibility in today's digital world.
We'll explore everything SEO:
Definition and types
Benefits
ROI
Best practices for small businesses
We'll also discuss the differences between white, gray, and black hat techniques.
Get ready — it's time to unlock the power of search engine optimization services for your small business!
Defining SEO
SEO is the process of optimizing your website to make it attractive to web algorithms and search engines like Google. The goal is for your business's website to appear at the top of a user's search results when they're searching for relevant phrases or keywords.
SEO helps ensure you attract quality leads that are genuinely interested in your product or service. It also allows potential customers to find you online more easily — even if they don't know the exact name of your business.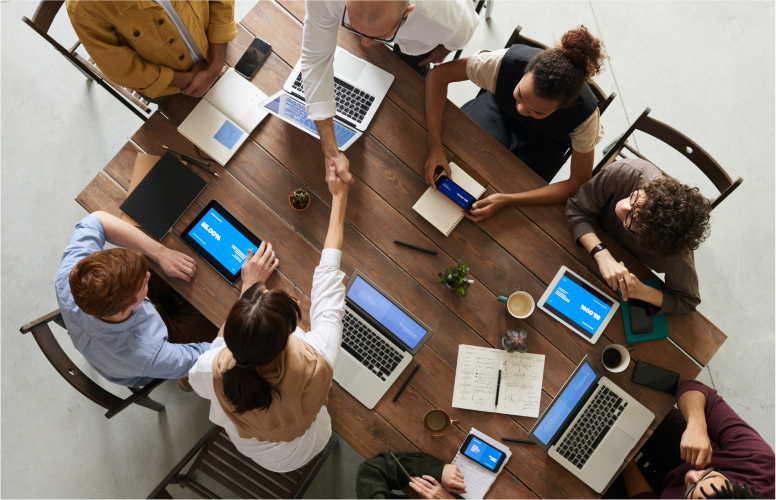 The Three Main Types of SEO: What Are They and Why Are They Important?
There are three main types of SEO: on-page, off-page and technical.
On-page SEO
On-page SEO involves optimizing the content and structure of your website so that search engine crawlers easily understand it. This includes optimizing web page elements, such as:
Headings
Meta tags
Keywords
Internal links
On-page SEO also ensures all images have alt text so search engines can understand them. This type of optimization helps ensure that the content on your website is relevant and valuable to users who find it via search engines.
Off-page SEO
Off-page SEO involves activities such as:
Social media engagement
Online PR campaigns that help build credibility for your website via other websites or platforms
Link building is a great way to increase visibility for your site by having other websites link back to yours; this helps boost rankings and improve the trustworthiness of your website in the eyes of search engines.
Social media also plays a vital role in off-page SEO. Engaging with customers via platforms like Twitter or Facebook can create positive brand awareness and drive more traffic to your website.
Technical SEO
Finally, technical SEO focuses on ensuring that you properly optimize your website's technical aspects so that search engines can easily access and crawl it. This includes things like:
Site speed

(how quickly pages load)
Mobile responsiveness (whether or not the page looks good on various devices)
Structured data (which helps search engines better understand the content on a page)
Technical SEO also covers things like server configuration settings, ensuring that crawlers have no difficulty navigating the pages on a website. All these details play an essential role in helping ensure maximum visibility for a site's content in search engine results pages (SERPs).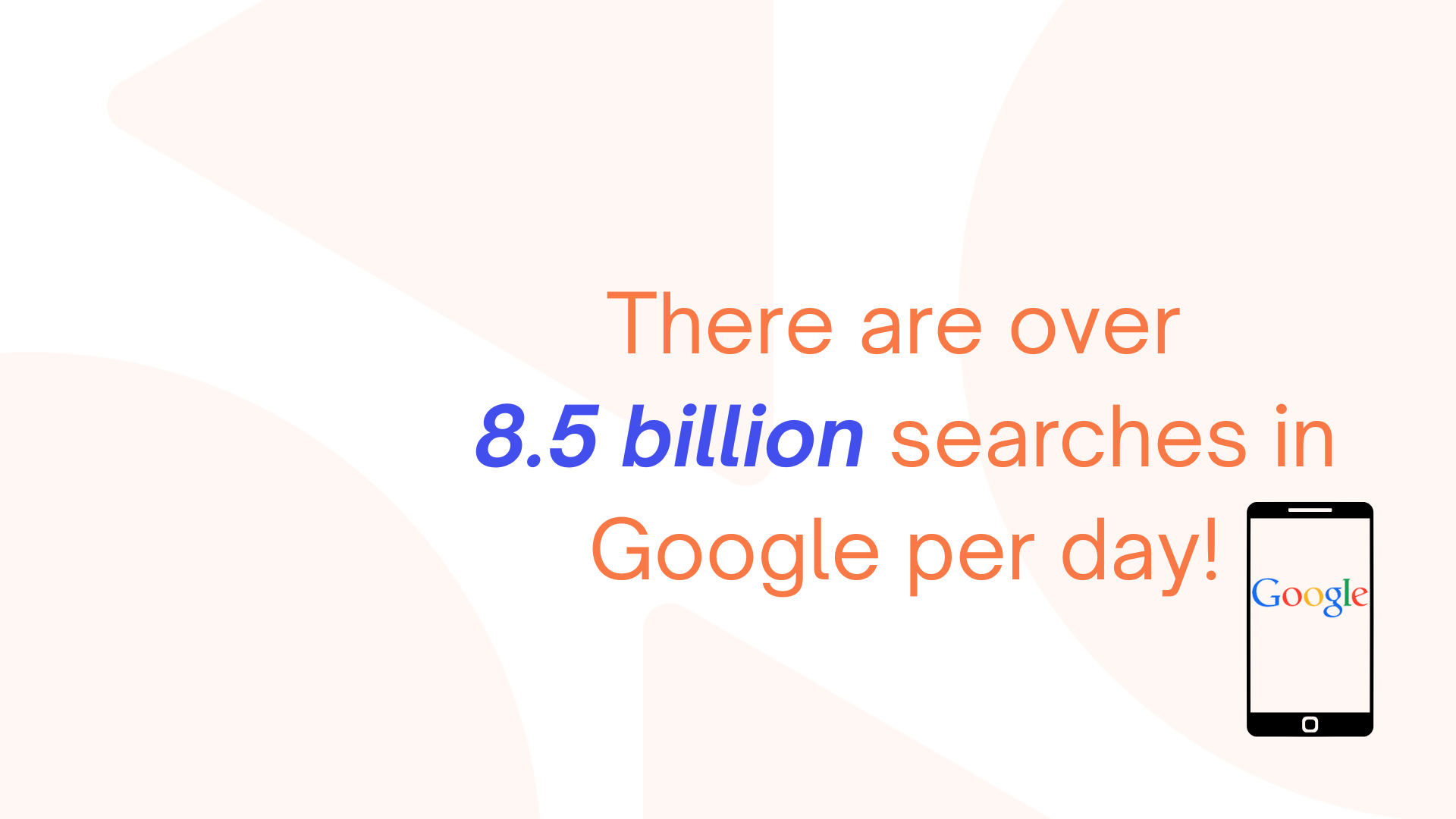 For local businesses such as restaurants, gyms, and salons, local SEO is the key to success. Focusing on keywords related to your location can help bring more local customers through your door.
Optimizing pages with local content, such as reviews and images, can help boost visibility in local SERPs.
Product-focused SEO is essential for generating sales for e-commerce businesses that sell products. This involves targeting specific product categories or SKUs using keywords closely related to those products and optimizing web pages accordingly.
For example, if you're an online apparel retailer selling women's clothing, you should focus on keywords related to women's clothing, such as "women's shirts" and "women's dresses." Optimizing your website for those terms attracts potential buyers searching for those products online.
Finally, service-based businesses such as law, accounting, and consulting firms benefit most from brand-focused SEO. This type of SEO focuses on building brand awareness by optimizing pages with keywords closely related to these businesses' services.
Additionally, creating content centered around topics relevant to the industry can help demonstrate thought leadership within a given field and attract potential leads looking for specialized services in those areas.
Investing in SEO can be incredibly beneficial for small businesses. Here are just a few of the benefits.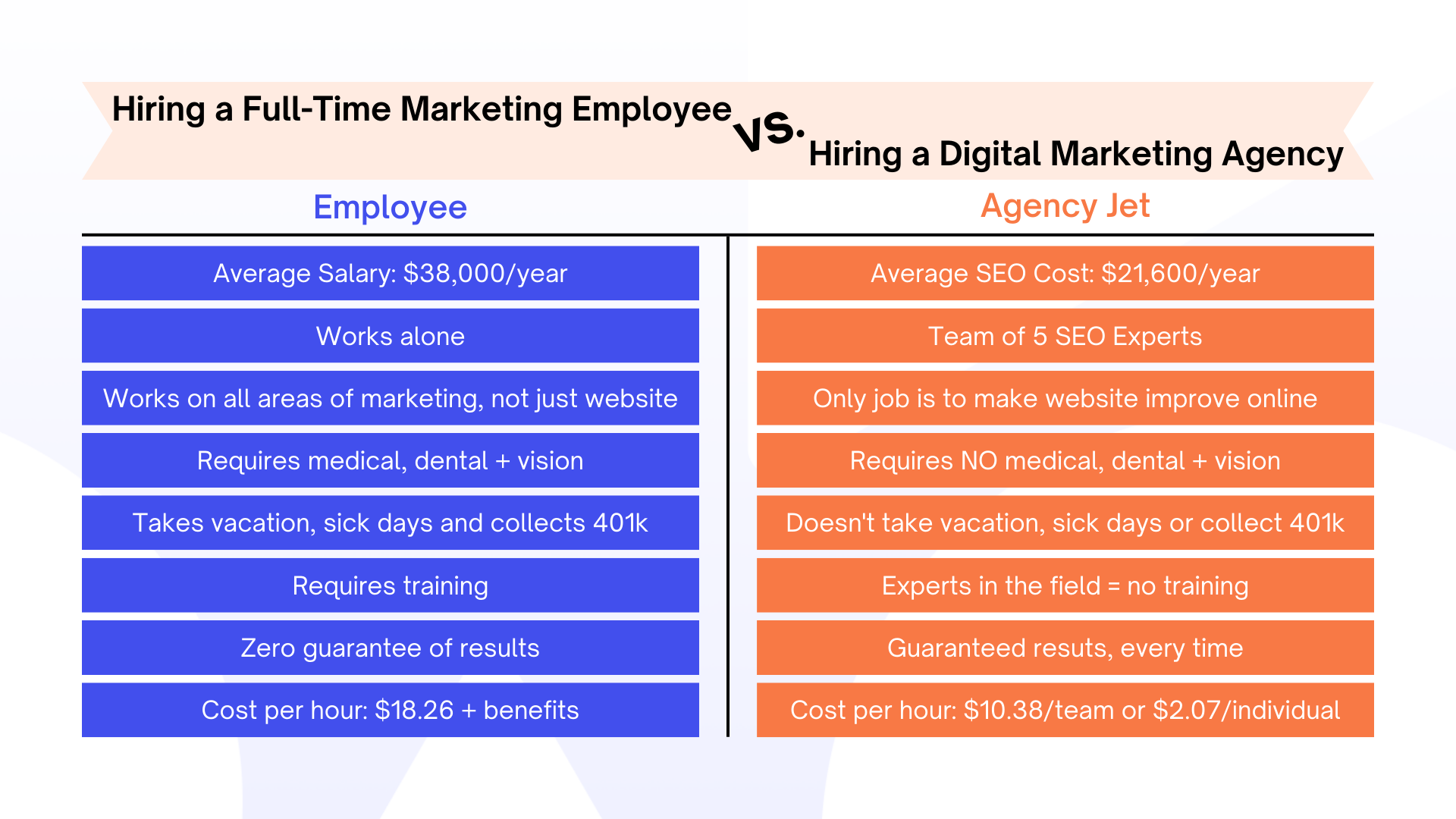 Cost-effective
Advertising can be expensive, and it's not always practical. With SEO, however, you don't have to worry about spending money on ads that may not work — you only have to pay for results.
This means you can get more bang for your buck with fewer resources wasted on ineffective campaigns.
Long-term Investment
Unlike other forms of advertising, SEO is an investment that continues to pay off over time. The more content you create and the more links you build, the higher your website will rank in SERPs.
This means that even if you don't see immediate success in your efforts, they will eventually pay off in the long run.
Boosts Visibility and Traffic
One of the primary benefits of SEO is increased visibility and traffic to your website. When people search for keywords related to your business, they are much more likely to find your website if it is optimized for search engines.
That means more potential customers coming directly to your site without having to spend money on paid advertising campaigns!
Improves Your Website's User Experience
When someone visits your website, they should be able to quickly and easily find what they are looking for. They may leave without interacting with or buying anything from you if they have trouble navigating your website.
Optimizing your site's content and design elements with SEO best practices can improve user experience and make it easier for customers to find what they need quickly and painlessly.
Increases Competition With Larger Brands in Your Area
Lastly, SEO allows smaller businesses like yours to compete with more prominent brands in their area by appearing higher up in SERPs than them.
Even though bigger brands may have bigger advertising budgets and more resources than smaller companies, good quality content combined with strategic link-building will help level the playing field so that both large and small businesses can compete equally!
Evaluating the return on investment (ROI) of SEO services is essential to determine whether the money and resources you invest are worth it.
To help make this decision easier, we've outlined five key ways to measure the ROI of SEO for businesses of all sizes.
1. Organic Traffic
Organic traffic is one of the primary indicators of success when it comes to measuring the ROI of an SEO campaign. If you're seeing an increase in organic traffic to your website, then it's likely that the SEO services you're investing in are effective.
Organic traffic is any non-paid visitor who visits your site as a result of organic search results. By tracking organic traffic, you can see how well your site performs regarding visibility and rankings on SERPs.
You can track organic traffic in your website's analytics dashboard or through an SEO tool like Google Search Console.
2. Keyword Rankings
Knowing where your keywords rank in SERPs is essential for understanding how effectively your SEO strategy drives organic traffic.
Track which keywords bring people to your website and monitor how their rankings change. If specific keywords are not performing well, you can use this insight to adjust your content strategy accordingly.
3. Conversions
Evaluating the performance of an SEO campaign means more than just tracking organic traffic; it also means analyzing conversions.
A conversion occurs when someone takes action on your website, such as purchasing a product or signing up for a newsletter. By tracking conversions, you can determine if visitors from organic searches are more likely to take desired actions on your site than from other sources.
Heat mapping software can help you track user behavior and understand how visitors interact with your website, which you can use to optimize the design and content of your pages for higher conversions.
4. Revenue
Measuring revenue generated from an SEO campaign allows you to understand its overall effectiveness better.
For example, if you notice that visitors coming from organic searches tend to spend more money than those coming from other sources, then this could be indicative of successful optimization efforts and is worth exploring further.
Additionally, monitoring revenue helps you determine whether or not investing in specific strategies or tactics produces measurable benefits for your business's growth.
5. Cost-per-Acquisition (CPA)
Cost-per-acquisition (CPA) measures the price of acquiring new customers through organic search campaigns compared with other channels, such as paid advertising or referral marketing programs.
By calculating CPA, small businesses can gain insights into their overall cost structure and make informed decisions about where they should invest their resources to maximize their ROI.
While SEO is an effective strategy for small businesses to gain visibility, rankings, and organic traffic, it requires understanding best practices.
Here are some best practices you can immediately implement when starting your SEO campaign.
Partner With a Reputable SEO Agency
One of the best ways to ensure your business gets the most out of its SEO efforts is by partnering with a reputable agency. A good agency provides insights into your website's performance and suggests improvements that will improve rankings and visibility.
At Agency Jet, we specialize in helping small businesses create customized SEO strategies tailored to their needs.
We work with clients from start to finish, from researching targeted keywords and developing content plans to analyzing results and making necessary refinements.
Set Realistic Goals
While there are no guarantees in digital marketing, setting attainable objectives will help keep you motivated while also setting clear expectations of what success looks like for your business. Depending on your industry type, some goals include increasing organic search traffic by a certain percentage or boosting brand awareness through increased visibility online.
Focus on Quality Over Quantity
Crafting compelling copy and producing relevant content will help to ensure your SEO efforts lead to organic traffic that is more likely to convert into actual customers.
Search engines like Google prioritize content that provides real user value and has been written with intelligence and insight. Instead of churning out as much content as possible, focus on creating content that adds value and offers real insight into topics related to your industry or niche market.
This will ultimately improve your chances of ranking well in SERPs without sacrificing quality.
Stay Updated With the Latest SEO Trends
SEO is constantly evolving. New algorithms emerge regularly, and what worked six months ago may not necessarily work today. You must stay up-to-date with the latest trends to ensure you're optimizing your website correctly and not missing any opportunities for growth or improvement.
Staying informed can also give you ideas on how best to market yourself online; understanding what works now can help inform future decisions when creating content or starting campaigns.
White Hat Vs. Gray Hat Vs. Black Hat SEO
Not all SEO practices are created equal.
White hat SEO uses methods that align with search engine guidelines and is designed to benefit users.
Gray hat SEO falls somewhere between white and black hat, as it uses some practices considered unethical but not illegal.
Black hat SEO involves disregarding search engine guidelines and taking shortcuts to try and rank higher more quickly. This can lead to website penalties; the website may even be removed from SERPs altogether.
Small businesses should strive for only white hat tactics when optimizing their website; these will provide long-term results and improve visibility without taking risks associated with gray or black hat tactics.
---
10 Stats To Support Why the ROI From SEO Can't Be Beat
Numbers don't lie. When it comes to SEO, the numbers are impressive.
1. Organic Searches Are Most Businesses' Primary Website Traffic Source
According to a study by BrightEdge, organic search accounts for 53.3 percent of website traffic on average, making it the most significant source of website traffic. (Source: BrightEdge)
2. Local Search Drives a High Conversion Rate
A Google study found that 76 percent of consumers who conducted a local search on their smartphone visited a store within a day, and 28 percent of those searches resulted in a purchase. (Source: Think With Google)
3. SEO Has a Higher ROI Than Traditional Advertising
According to a survey by HubSpot, SEO has a 14.6 percent close rate, compared to a 1.7 percent close rate for outbound marketing methods like direct mail or print advertising. (source: HubSpot)
4. SEO Can Increase Website Traffic and Sales
A case study by Coalition Technologies found that a small business in the fashion retail industry increased website traffic by 83 percent and sales by 293 percent through SEO. (source: Coalition Technologies)
5. SEO Is Cost-effective
According to a survey by Clutch, 61 percent of small businesses said that improving SEO and online presence is their top marketing priority, and 54 percent said they plan to increase their SEO spending. (Source: Clutch)
6. SEO Increases Organic Clicks
According to a study by Search Engine Land, 41.45 percent of users click on non-Google sites after conducting a Google search. (Source: Search Engine Land)
7. Consumers Use the Internet To Find Local Businesses
According to BrightLocal's consumer survey, 98 percent of consumers used the internet to find information about local businesses. SEO helps you get seen easier by your target audience! (Source: BrightLocal)
8. SEO Is Better Than PPC at Generating Traffic
According to Moz, SEO has 20 times more traffic opportunities than PPC in mobile and desktop searches. (Source: Moz)
9. Search Engine Rankings Matter
Backlinko's data shows that moving up one spot in the search results will increase your CTR by 2.8 percent. (Source: Backlinko)
10. Customers Do Their Research Before Buying a Product
According to Google, 53 percent of shoppers research before buying to ensure they're making the best choice. This means you must maximize your search visibility if you want to be at the top of their list. (Source: Think With Google)
Investing in SEO can give your small business a competitive edge and help you reach more customers.
A well-executed SEO strategy can drive organic traffic, increase conversions, and provide an ROI that exceeds other forms of marketing — making it a no-brainer for any small business.
Wrapping Up
Investing in SEO is smart and can be a long-term cost-saving solution if done right — let us show you how!
At Agency Jet, we are more than just consultants. We strive to be partners with every one of our clients.
With a commitment to customer service that has earned us recognition as one of the top 100 companies nationwide for such excellence, we will go above and beyond when it comes to helping you achieve your goals. We think outside the box and bring innovative solutions that help drive organic traffic, increase conversions, and provide an impressive ROI compared to other forms of marketing.
Contact us today so we can get started on creating a successful SEO strategy together.
---
Frequently Asked Questions
What is SEO, and how can it benefit my small business?
Search engine optimization (SEO) is a strategic approach to boosting your website's visibility and rankings in search engine results pages (SERPs). With SEO, you can leverage the power of organic searches to drive more traffic, gain more leads, and grow your small business. It's an invaluable tool for small businesses looking for better online visibility to stand out among their competitors.
How long does it take to see results from SEO?
SEO is a long-term commitment that requires patience and dedication, but it's worth it. If you start now, you'll see an increase in your website traffic and rankings within three to six months. Stick with it for the long haul, and your business will benefit greatly from the results.
How much do SEO services cost?
The expense of SEO services will differ based on your website's size, the extent of the project, and the SEO agency you decide to collaborate with. However, many SEO firms have cost-effective offerings for small businesses, with rates ranging from a couple hundred to several thousand dollars per month. No matter your budget or website's needs, it's possible to find an affordable solution that works for you.
What is the difference between white, gray, and black hat SEO techniques?
White hat SEO techniques follow search engine guidelines and are considered ethical, whereas black hat SEO techniques violate the guidelines and can lead to penalties or other negative consequences. Gray hat SEO falls somewhere in between these two options. For sustainable, successful results, partnering with an SEO agency that follows white hat best practices is essential.
How do I choose the right search engine optimization company for my small business?
When selecting an SEO agency for your small business, it is crucial to ensure they have expertise in working with enterprises like yours. Ask to see references and examples of their previous work and ensure that the SEO strategies the agency employs are ethical. Further, you should be confident that the agency can communicate clearly during your time together and is dedicated to helping you reach your goals.
Can I do SEO myself, or do I need to hire an agency?
Doing some basic SEO yourself is possible, but if you want to maximize the effectiveness of your efforts, it's best to work with an experienced SEO agency. An agency can help you apply proven tactics and avoid costly mistakes while staying up-to-date on the latest trends in SEO. In other words, they can get you great results quickly and save you time and money in the long run.
What is the best way to measure the ROI of SEO services?
If you're looking to measure the ROI of SEO services, tracking website traffic, leads, and sales is a great way to start. Take advantage of analytics tools that help you monitor your website performance and see how SEO assists your business objectives. To maximize success, set clear goals with your SEO provider. That way, they can focus on efficiently helping you reach those targets.
How can SEO help my small business compete with larger brands?
SEO can help your small business stand out and compete with larger brands by optimizing your website and content for keywords relevant to you. By doing so, you can climb up the search engine result pages and draw more attention to your company. This improved visibility will boost your chances of competing with bigger brands within your industry.
---
Setting You up for Success
We offer a comprehensive package of services to get your website optimized for search engine rankings. Before we dive into the optimization process, we need access to your website backend, host, Google Analytics, and Google Business Profile.
With this information, we can begin optimizing your website from the inside out.
Optimizing Your Website
Once we have all the necessary information about your website, we can optimize it for search engines. This involves researching keywords and competitors and conducting other essential optimization on your websites, such as:
Page titles
Meta descriptions
Image alt tags
We customize all of these optimizations to suit the needs of your particular business and industry so that they are most effective in getting results.
Watch Your Website Sweep the Rankings
After all the hard work is done, it's time to watch your website sweep the rankings!
We provide an account manager who will stay with you every step of the way and ensure that everything runs smoothly throughout the process.
They will track progress by following key performance metrics such as traffic volume and conversion rates. This helps us understand what works best for your business so that we can adjust accordingly when needed.
---
Choosing the Best SEO Company
Today, the success of your business hinges on having a great SEO partner. But how do you know if an SEO agency is the right fit for your business?
Here are a few tips to get you started.
Above All Else, Transparency
Transparency should be the number one criterion when looking for the right SEO partner. An open and honest agency that discloses its process, services, and results is essential for a successful relationship.
Agency Jet prides itself on its transparency. Our motto is "Transparency, Education, Results," and we live by it!
We believe in giving our clients complete visibility into every step of the process so that they can make informed decisions about their digital marketing strategies.
Proven, Consistent Results
When evaluating potential partners, looking for an agency with proven results is essential. You don't want to work with an agency that claims they can get tremendous results but never delivers on those promises.
At Agency Jet, we have several case studies that prove the effectiveness of our campaigns at the local, regional, and national levels. This is another way to provide value to our clients by helping them reach their goals faster and more efficiently than ever before.
An SEO Company That Helps You Understand Your Strategy
While many agencies tell their clients what they need without explaining why or how it works, we believe in educating our clients so they can make informed decisions about their campaigns moving forward.
We understand how confusing SEO can be for small business owners who don't have experience in the area — which is why we take the time to explain everything in detail and ensure everyone involved understands what's going on at every step of the way.
Give Your SEO a Jetstart Today
No matter where your business stands today, SEO is vital to long-term success. Whether you're just starting or looking to refine and improve what you already have, creating a solid SEO strategy can help take your business to the next level.
If you're not ready to jump headfirst into an SEO strategy, that's okay. You can start today by producing high-quality, relevant content on your site that you think your target audience will benefit from. Once you get comfortable producing content after a couple of weeks, you can start researching common keywords and terms that are used in your niche and start optimizing your content for them. Make this year the year that your company sees SEO results!
Need a trustworthy SEO partner? Contact Agency Jet for assistance with everything SEO-related, from keyword research to content optimization.
With our team on board, we'll be able to give your online presence that much-needed jetstart into digital marketing success!
Answers to Questions About

Hiring An SEO Company
If you're looking to increase visibility to your company's brand, SEO is one of the best techniques to achieve long-lasting results. What do you do when you need to find a product or service? Go to Google, right? So do your potential customers. In fact,

57% of B2B marketers

stated that SEO generates more leads than any other marketing initiative and when you consider leads from search engines have a

14.6% close rate

, while outbound leads (ex. cold-calling, direct mail, etc.) have a 1.7% close rate, it's safe to say SEO truly works.
How long does SEO take to work?
It's certainly not overnight. White Hat SEO (the good kind) means the actions you take to market your brand are speaking to search engines the way they want to be spoken to. This takes consistent work month over month. We find that campaigns can start seeing growth trends as quickly as a couple months with a majority of our campaigns seeing leads and sales grow after eight months of SEO.
If you work at SEO for numerous months, you should see returns of 2X, 5X, 10X or more and because white hat SEO is so powerful, even if you turn SEO off, you'll likely see positive results for a few months after (although we don't recommend that).
Is the SEO industry dying out?
Some loud voices in the industry have said that SEO doesn't exist anymore or that it's dead. This couldn't be more false. What is dead is the old way of doing things. Years ago, to rank in search engines, you just needed more quantity than the other guy. It was known as black hat SEO and it no longer plays by Google's rules. However, white hat SEO is alive and well and with the industry having an estimated value of

over $70 billion dollars

and there being over

37,000 American SEO agencies

and counting, the industry is not only

not

dead, but growing in competition every month.
What does SEO look like in 2023?
For years now you need solid technical SEO, content production, quality backlinking and a rock solid user-experience on your website to rank. All of these will be amplified in 2023. Because you can't trick Google into ranking your site with shoddy techniques any more than you can trick a person. SEO is all about serving the end-user. This means you need a lightning fast website that forms to all devices, unique content that explains the value of your products and services, a user-friendly design so consumers can navigate your website with ease, and high authority sites linking to your information to build your credibility.
How do you choose a good SEO company?
It's difficult to find the perfect fit. Because there are so many SEO agencies out there, choosing the best SEO company for you means you've found someone who listens to your needs, adopts your goals as their own, is completely transparent with their work and reporting and educates you every step of the way on their process. Most agencies can get you results, but few will take the time to treat you like a true partner.
What does SEO cost to get started?
The SEO industry isn't regulated so you can get quoted work for $100/month or over $10,000/month. If you're a small business working with a reputable agency, chances are you're paying between $1,500/month and $5,000/month. Agency Jet customizes all plans so feel free to ask about our pricing on your next call.
What are red flags I should look for when talking to an SEO company?
We've got a few that we tell anyone we come in contact with to look out for when talking to other SEO agencies:

The agency won't tell you if you own the work or they do. You need to own everything otherwise the agency can just turn it all off if you leave.
They guarantee specific placement in Google results. No agency is Google. Therefore they can't tell you you'll be #1 for a certain keyword phrase. They can be confident, sure, but if they promise you something they can't deliver on, that's a big red flag.
They seem difficult to get on the phone. This is meant to be a marketing partner. Someone you can rely on to push your company forward. They should be just as invested in your success as their own. If they're hard to get on the phone, that's a problem.
They won't show you their work or strategy. Things can go bad really quickly if you're not doing it right. Make sure you see all of the agency's work. If they are hiding things, chances are it's not pretty.
Why hire an SEO company versus doing it myself?
An SEO agency is designed to eliminate headaches, not create them. Often DIY SEO turns into a massive headache because it takes a TON of time and expertise to do it right. If you don't have expertise, or time to invest in learning SEO, you shouldn't be doing it yourself.
Why hire an SEO company versus a marketing employee?
Marketing employees can certainly have SEO skills. The biggest reason to hire an agency to handle all your SEO versus a marketing employee who's in charge of all your company's marketing is pretty simple. It's cost. A seasoned marketing professional will require an average salary of $60K/year + you have to pay them benefits, vacation and sick leave, supply them with a computer, and countless other expenses. An SEO agency though, the average cost will be around $22K to 40K a year and you don't have to pay them benefits, they don't take vacation, they don't require training in the industry and they guarantee their results.