More traffic and rankings or you fire us
Results are standard with our SEO campaigns but it's our transparency and education that truly keep our clients renewing every month.
It's all right there.

Proven ROI and transparent reporting.
Unlike a lot of agencies, our SEO strategy shows you everything. You get a 24/7 dashboard, recorded monthly calls and in-depth analysis standard. Oh, and our average client sees page one keywords grow by 90% and their organic traffic by 65%.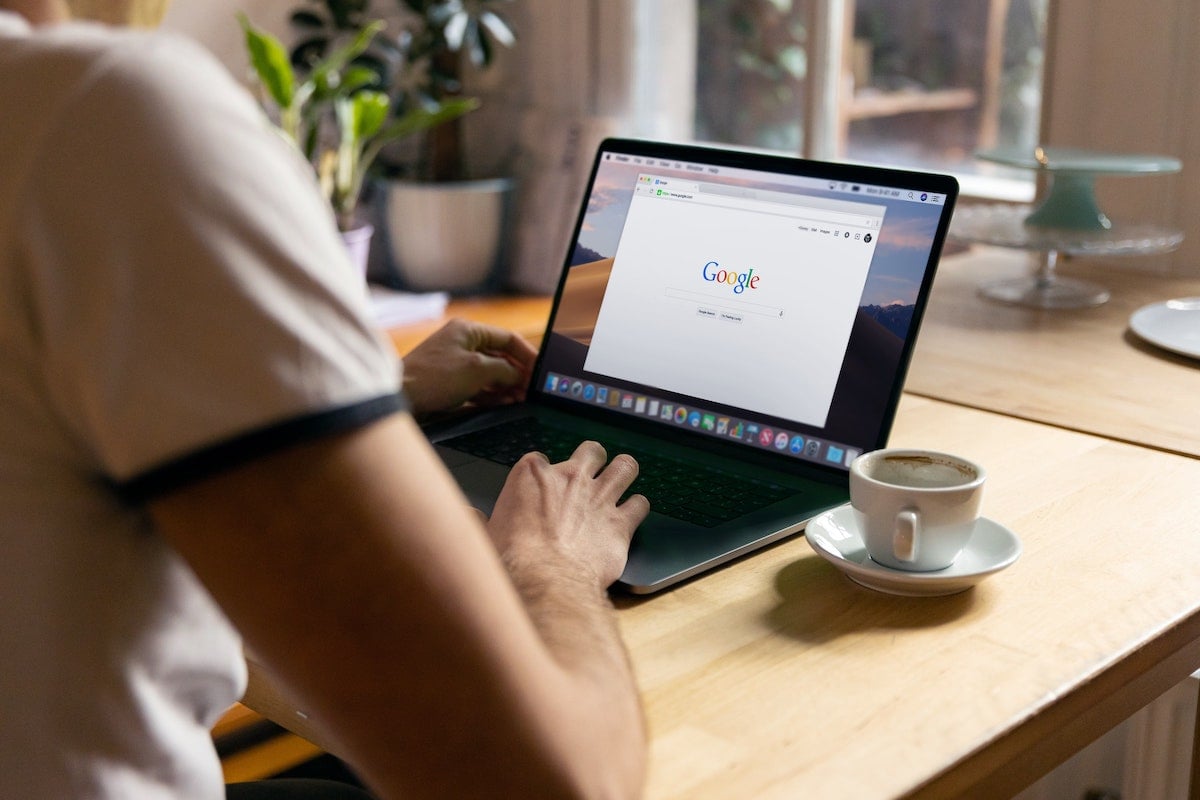 What does SEO strategy look like?
We customize

every single plan

. So you're not being forced to fit into our box, we mold around your business goals to get you found. So how do we get you found?
We provide exhaustive analysis of your products and services and how the public is searching those.
We make your site healthy by cleaning up dead weight like broken pages, bad backlinks and disorganized sitemaps.
We write content Google and other algorithms love and give you full editing power to make sure it's on brand.
We place you on high authority websites that search algorithms expect your brand to be placed on.
"When it comes to Agency Jet, they've filled every void that we were missing from our previous service providers."
For an e-commerce website, Tile This knew they weren't hitting their potential. So they came on board with Agency Jet on a national SEO campaign and within one year they went from a couple hundred organic visits a month to over 4000. How? Increased keyword rankings and upping their page 1 keywords from <100 to nearly 500.
Increase in page 1 keywords
Why choose an SEO agency versus a marketing employee or DIY
Of course you're looking to save as much money as possible while growing your business. Here's the breakdown.
| | | Hiring a Marketing Employee | |
| --- | --- | --- | --- |
| | | | |
| | | | |
| | | | |
| | | | |
Hiring a Marketing Employee
Great SEO starts with
a good baseline
We've given over 2500 free and educational website assessments. We don't have 2500 clients. When we say there's no sales pitch—we mean it.
There are 30,000 SEO companies in the US. Here's why we're different.
We don't work for Google but we guarantee more traffic and better keyword rankings or you can fire us.
Some agencies will remove their work if clients leave them. We don't do that. We create it. You own it.
Need an insurance policy? We record every call. That means if we say we'll do something we better do it.
Get valuable KPIs, growth metrics and lead monitoring tools sent straight to your email inbox every week.
Transparency? You got it. We show you everything from the results to our tasks to our work.
If you hire us, you'll hear from us. We like talking to you and make sure tasks are done on time
A Dedicated Project Manager
The worst thing is buying a service then bouncing from person to person. With us you keep your PM for the life of your contract.
We don't cut corners. Google's algorithm changes a lot and we change with it to give long lasting results to your brand.
Answers to Questions About

Hiring An SEO Company
If you're looking to increase visibility to your company's brand, SEO is one of the best techniques to achieve long-lasting results. What do you do when you need to find a product or service? Go to Google, right? So do your potential customers. In fact,

57% of B2B marketers

stated that SEO generates more leads than any other marketing initiative and when you consider leads from search engines have a

14.6% close rate

, while outbound leads (ex. cold-calling, direct mail, etc.) have a 1.7% close rate, it's safe to say SEO truly works.
How long does SEO take to work?
It's certainly not overnight. White Hat SEO (the good kind) means the actions you take to market your brand are speaking to search engines the way they want to be spoken to. This takes consistent work month over month. We find that campaigns can start seeing growth trends as quickly as a couple months with a majority of our campaigns seeing leads and sales grow after eight months of SEO.
If you work at SEO for numerous months, you should see returns of 2X, 5X, 10X or more and because white hat SEO is so powerful, even if you turn SEO off, you'll likely see positive results for a few months after (although we don't recommend that).
Is the SEO industry dying out?
Some loud voices in the industry have said that SEO doesn't exist anymore or that it's dead. This couldn't be more false. What is dead is the old way of doing things. Years ago, to rank in search engines, you just needed more quantity than the other guy. It was known as black hat SEO and it no longer plays by Google's rules. However, white hat SEO is alive and well and with the industry having an estimated value of

over $70 billion dollars

and there being over

37,000 American SEO agencies

and counting, the industry is not only

not

dead, but growing in competition every month.
What does SEO look like in 2023?
For years now you need solid technical SEO, content production, quality backlinking and a rock solid user-experience on your website to rank. All of these will be amplified in 2023. Because you can't trick Google into ranking your site with shoddy techniques any more than you can trick a person. SEO is all about serving the end-user. This means you need a lightning fast website that forms to all devices, unique content that explains the value of your products and services, a user-friendly design so consumers can navigate your website with ease, and high authority sites linking to your information to build your credibility.
How do you choose a good SEO company?
It's difficult to find the perfect fit. Because there are so many SEO agencies out there, choosing the best SEO company for you means you've found someone who listens to your needs, adopts your goals as their own, is completely transparent with their work and reporting and educates you every step of the way on their process. Most agencies can get you results, but few will take the time to treat you like a true partner.
What does SEO cost to get started?
The SEO industry isn't regulated so you can get quoted work for $100/month or over $10,000/month. If you're a small business working with a reputable agency, chances are you're paying between $1,500/month and $5,000/month. Agency Jet customizes all plans so feel free to ask about our pricing on your next call.
What are red flags I should look for when talking to an SEO company?
We've got a few that we tell anyone we come in contact with to look out for when talking to other SEO agencies:

The agency won't tell you if you own the work or they do. You need to own everything otherwise the agency can just turn it all off if you leave.
They guarantee specific placement in Google results. No agency is Google. Therefore they can't tell you you'll be #1 for a certain keyword phrase. They can be confident, sure, but if they promise you something they can't deliver on, that's a big red flag.
They seem difficult to get on the phone. This is meant to be a marketing partner. Someone you can rely on to push your company forward. They should be just as invested in your success as their own. If they're hard to get on the phone, that's a problem.
They won't show you their work or strategy. Things can go bad really quickly if you're not doing it right. Make sure you see all of the agency's work. If they are hiding things, chances are it's not pretty.
Why hire an SEO company versus doing it myself?
An SEO agency is designed to eliminate headaches, not create them. Often DIY SEO turns into a massive headache because it takes a TON of time and expertise to do it right. If you don't have expertise, or time to invest in learning SEO, you shouldn't be doing it yourself.
Why hire an SEO company versus a marketing employee?
Marketing employees can certainly have SEO skills. The biggest reason to hire an agency to handle all your SEO versus a marketing employee who's in charge of all your company's marketing is pretty simple. It's cost. A seasoned marketing professional will require an average salary of $60K/year + you have to pay them benefits, vacation and sick leave, supply them with a computer, and countless other expenses. An SEO agency though, the average cost will be around $22K to 40K a year and you don't have to pay them benefits, they don't take vacation, they don't require training in the industry and they guarantee their results.