National SEO services that seriously deliver
National SEO gets you found all across the USA and when it's successful, you'll be reaping the rewards for years.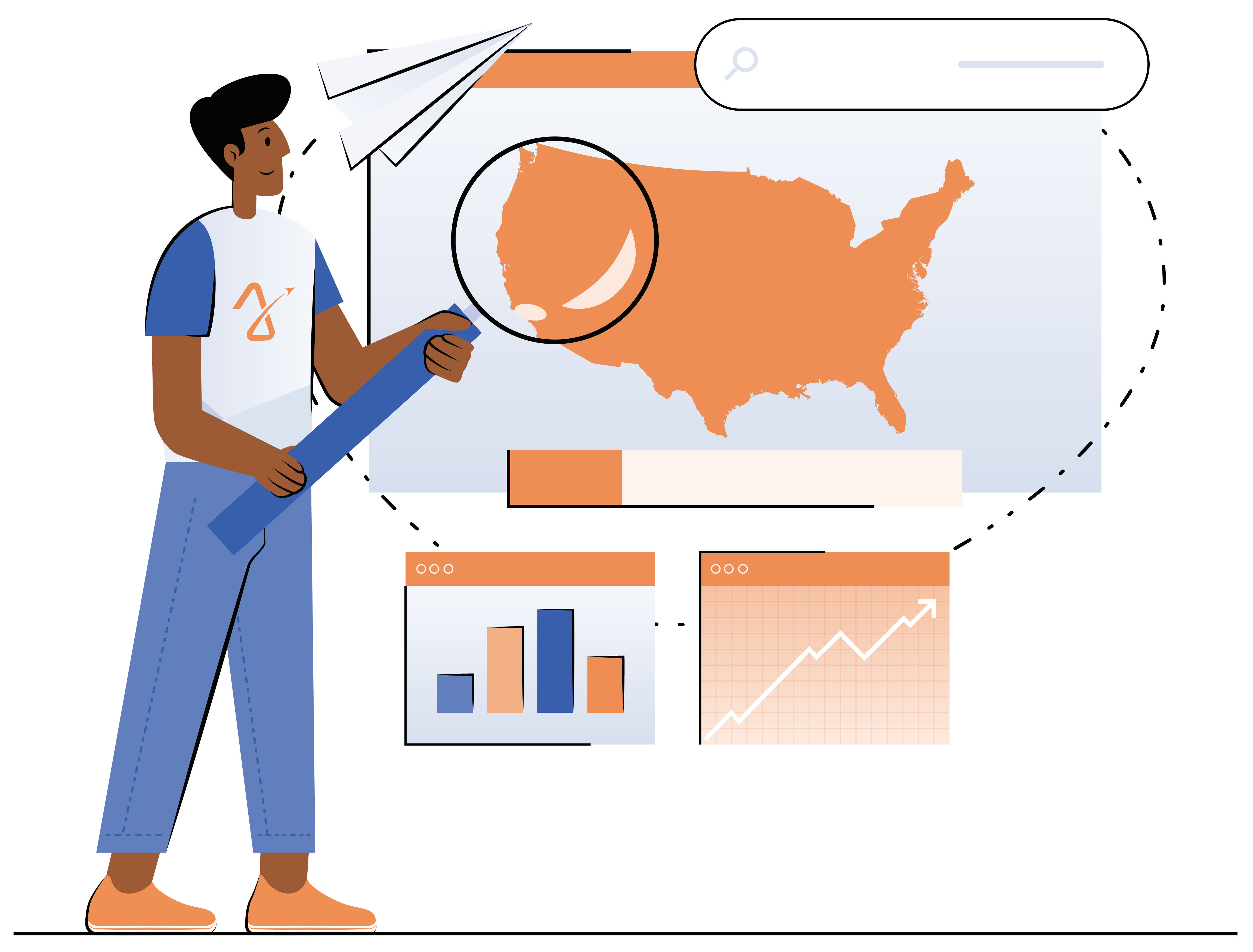 Want to learn about SEO for free with no sales pitch? Submit your name and number above and we'll call within 24 hours to answer your questions.
Do national SEO packages actually work?
If you're a small business that does business on a national scale, SEO is likely the most cost-effective way to get noticed. But how does it work?
If you don't control your backyard, you have no business getting found nationally. We get you on high authority directory sites that Google loves.
The website can't have any hiccups standing in the way of potential visitors and search engines. We do the necessary housekeeping to make it sing.
A national SEO company who emphasizes "do it all" versus "focus" is going to end in lukewarm results. We are hyper-focused on your core products and services.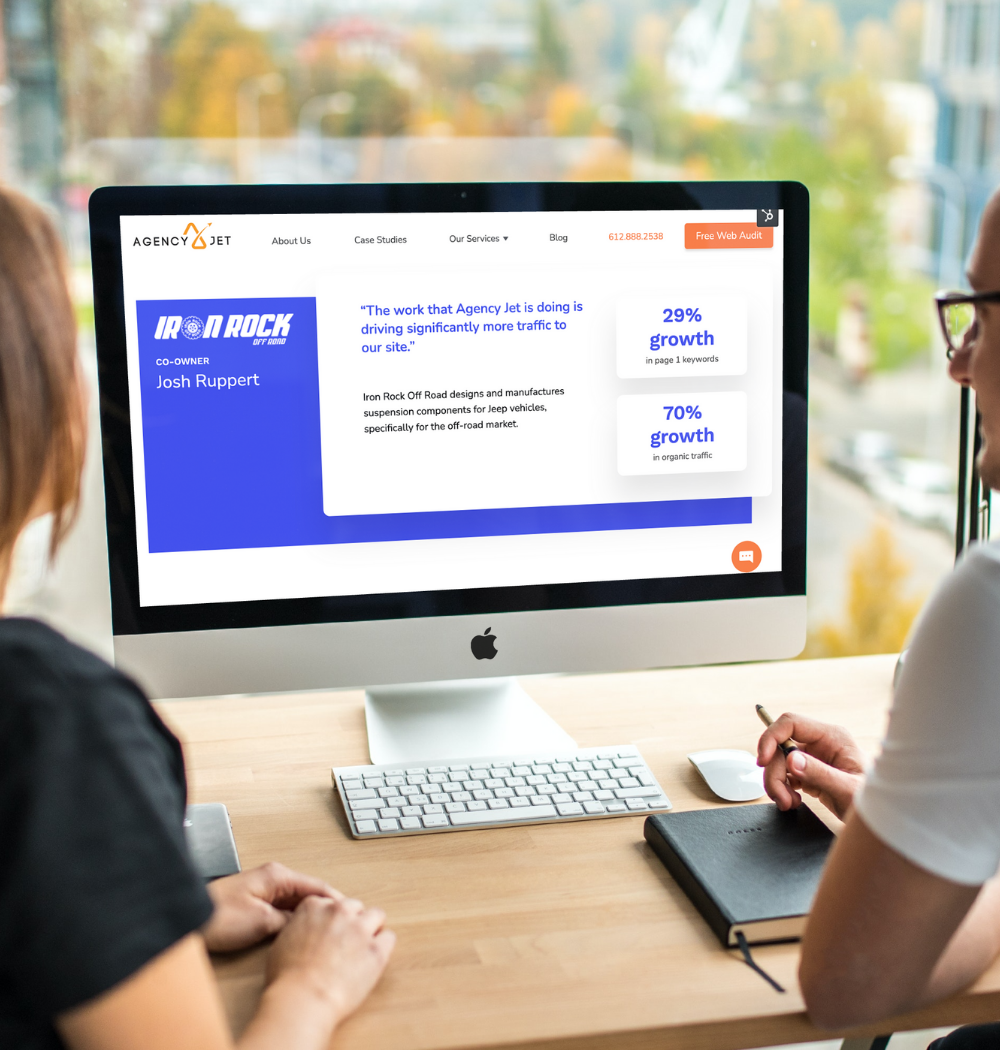 Can you double your traffic with national SEO in less than two years? Well that's what Iron Rock Off Road did—and they didn't start from scratch. They had 20,000 people a month to the site before ever working with Agency Jet but 18 months after starting with us, they had more than 45,000/month.
Is Agency Jet the national SEO company for you?
We can't say for sure but we know we've been right for our clients. When it comes to our performance, we let them do the talking.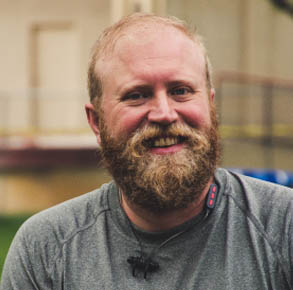 Health Counseling Services
"Our small business has discovered that it is difficult to find competent trustworthy providers of web design, digital marketing, and SEO. The free assessment that Agency Jet provided to us demonstrated their expertise but also their ability to educate their clients about what is needed and why. I really appreciate this educational approach because it empowers the business owner to be part of the conversation and make better business decisions. Additionally, their team has been highly responsive thus far and all their communications have demonstrated their stated value of transparency."
Why choose an SEO agency versus a marketing employee or DIY
Of course you're looking to save as much money as possible while growing your business. Here's the breakdown.
| | | Hiring a Marketing Employee | |
| --- | --- | --- | --- |
| | | | |
| | | | |
| | | | |
| | | | |
Hiring a Marketing Employee
All you need to know about national SEO services
National SEO is the approach of optimizing your website to rank nationally in the United States for important phrases to your business such as your products and services. This is done via technical SEO, content writing, backlinking and numerous other white hat SEO techniques.
How much does national SEO cost?
When it comes to national SEO services, cost can change dramatically based on your industry, competition, state of your website and your business goals. This is why it's important to talk to numerous national SEO companies when looking for a digital marketing solution. While you can be quoted anything from a couple hundred dollars a month to over $10,000 a month, it's likely you'll be able to find an affordable national SEO solution somewhere between $2000 - $5000/month.
How can I do national SEO?
With a lot of effort. If you're planning on doing DIY national SEO, you'll be investing several hundred hours and experience a lot of failures before you start experiencing successes. When you factor in how much time is involved, hiring a national SEO company is actually the most cost-effective way to successfully execute national SEO. Why? You'll get a team of experts who do all the hard labor and guarantee their results versus trying to learn it all yourself.
Are all national SEO companies created equal?
There are over 30,000 digital marketing agencies who supply some form of national SEO services in the United States. The level of quality presented by these companies is a wide spectrum. When looking for a national SEO solution, you should be speaking to multiple companies. Make sure they guarantee their results, emphasize quality over quantity, don't over-promise and ensure that you own their work.
Should I use national SEO for my small business?
Yes. Why? It's more cost effective than traditional marketing techniques. A

recent study

showed that per 1000 impressions to your brand, SEO is 23X more cost-effective than traditional marketing tactics.
How long do national SEO services take to work?
Listen, Google doesn't give credibility overnight. It's going to take a handful of months to see your website improve but you should see some pretty strong traffic and keyword trends within 3-6 months of solid national SEO work. Typically you'll see your sales trends increase by months 12-18.
The one thing advertised

as free that actually is
It wouldn't be valuable if all we did was sell you. That's why we don't do that. This thing is 15+ pages long and guided by an expert. We won't bug you after if you don't find any value either (although, we have to say that's never happened).
Here's how Agency Jet does "best national SEO company"
The campaign kicks off with us learning about your goals, where you've excelled in the past, where you want to grow and more. We highlight your key products and services and check out how your competition is performing for them. Then we come up with an action plan.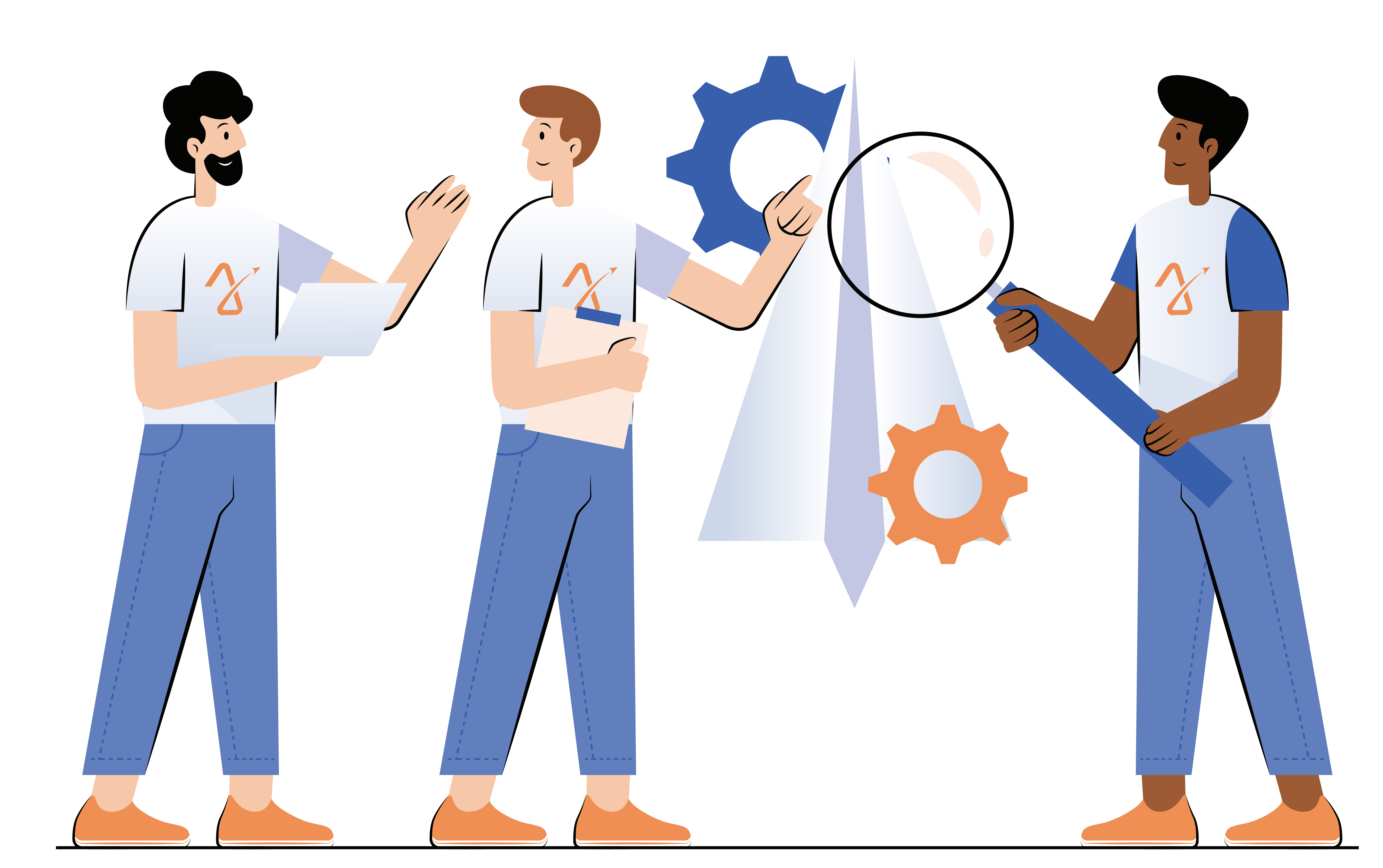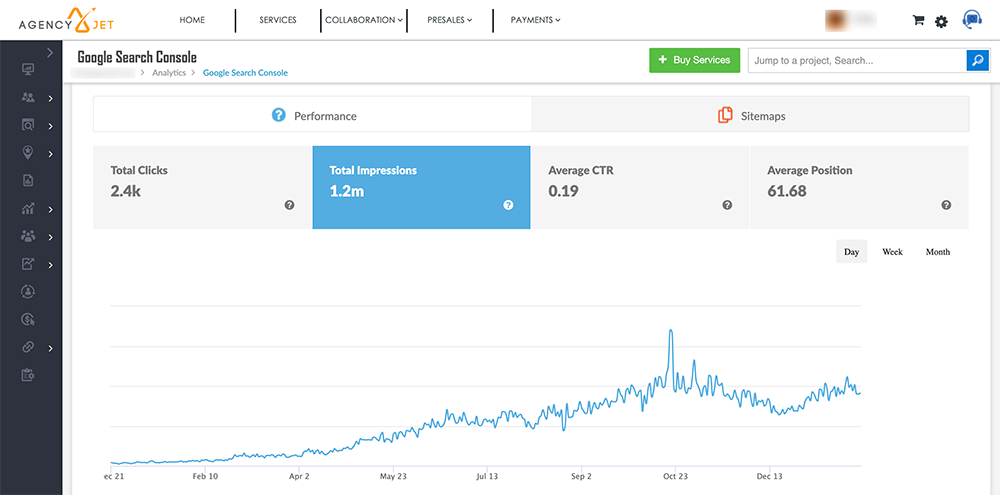 This is serious reporting
With recorded monthly calls standard and a custom dashboard that's up 24/7/365 to show you not only the results but our actual work, you will see absolutely everything in the campaign. And you'll understand it. We educate our clients versus talk over their heads.
Geek speak made accessible
Listen, SEO is complex stuff but we're not a bunch of coders who sit in dark rooms. I mean, some of us are. But most of us have a customer service background and we consider it a failure if you don't understand our work.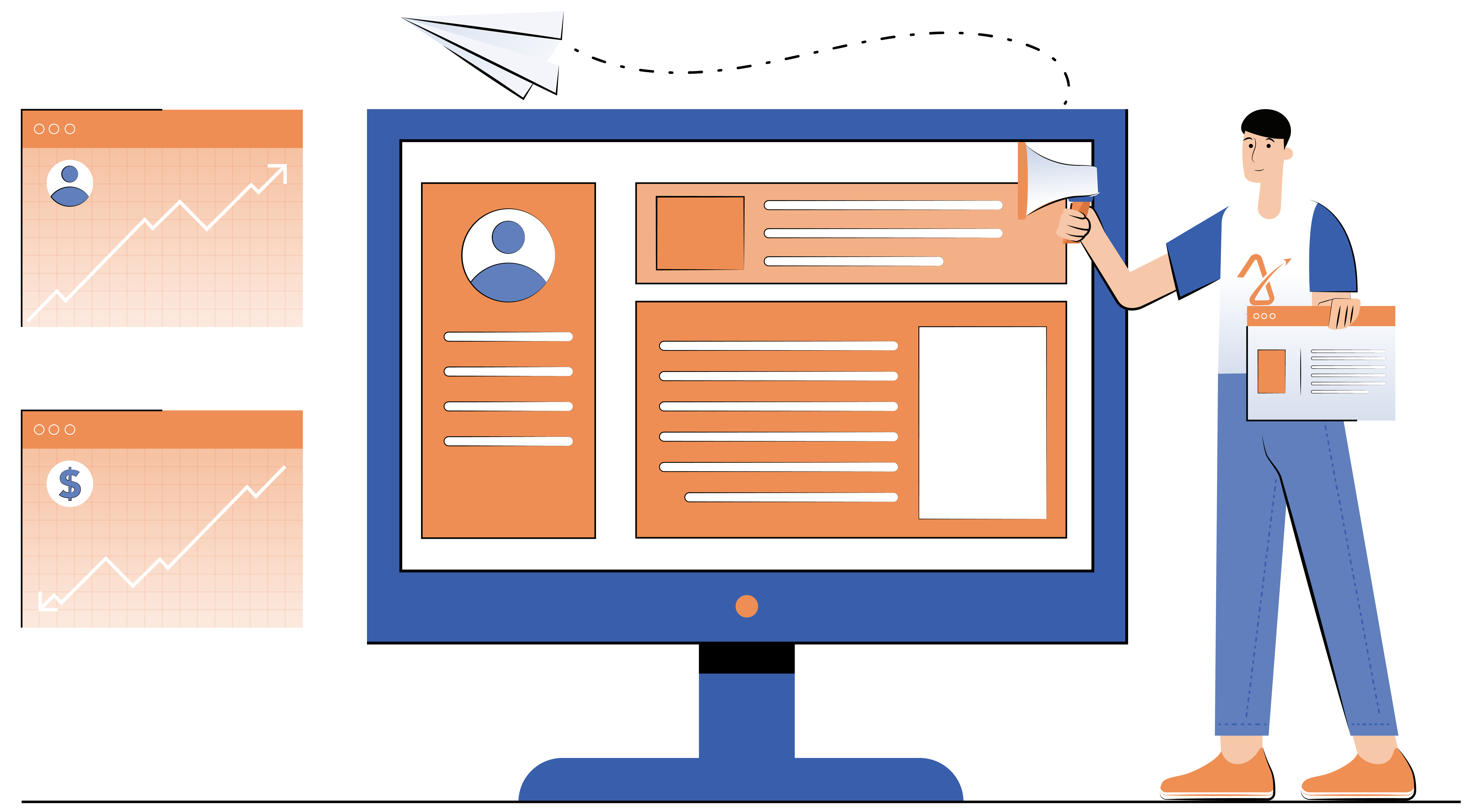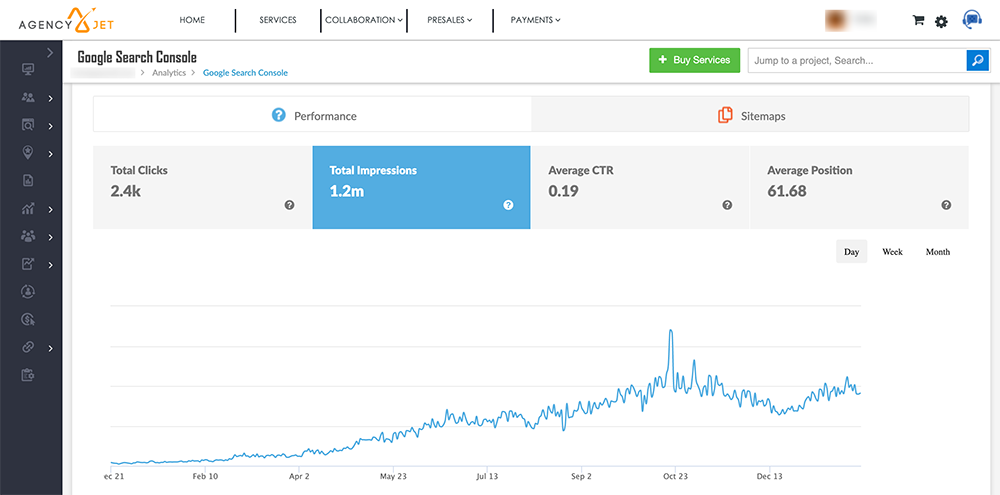 Serious growth, nationwide
Within a matter of months you'll see the majority of key phrases you chose going up. You'll see your quality organic traffic going up and you'll see a clear roadmap for what the next few years of your business looks like. Yeah, great SEO is that powerful.
Transparency, Education, Results
We're the only national SEO company who throws transparency, education and results into every conversation. What does our mantra mean? It means we don't always say yes but we'll ALWAYS advocate for you.
Who's honestly fun to listen to AND helpful?
If you don't think that exists, you haven't taken our complimentary website assessment. Before you ever work with a digital marketing company, get something for free that's actually valuable. No sales pitch included.
People automatically go to the internet to get information about the products and services they need. 97 percent of users turn to search engines when looking for local businesses. That's why small businesses should be investing in local SEO services.