Our clients stick around on average 4X longer than our competitors clients do. Learn how Agency Jet is one of the top SEO companies in Kansas City.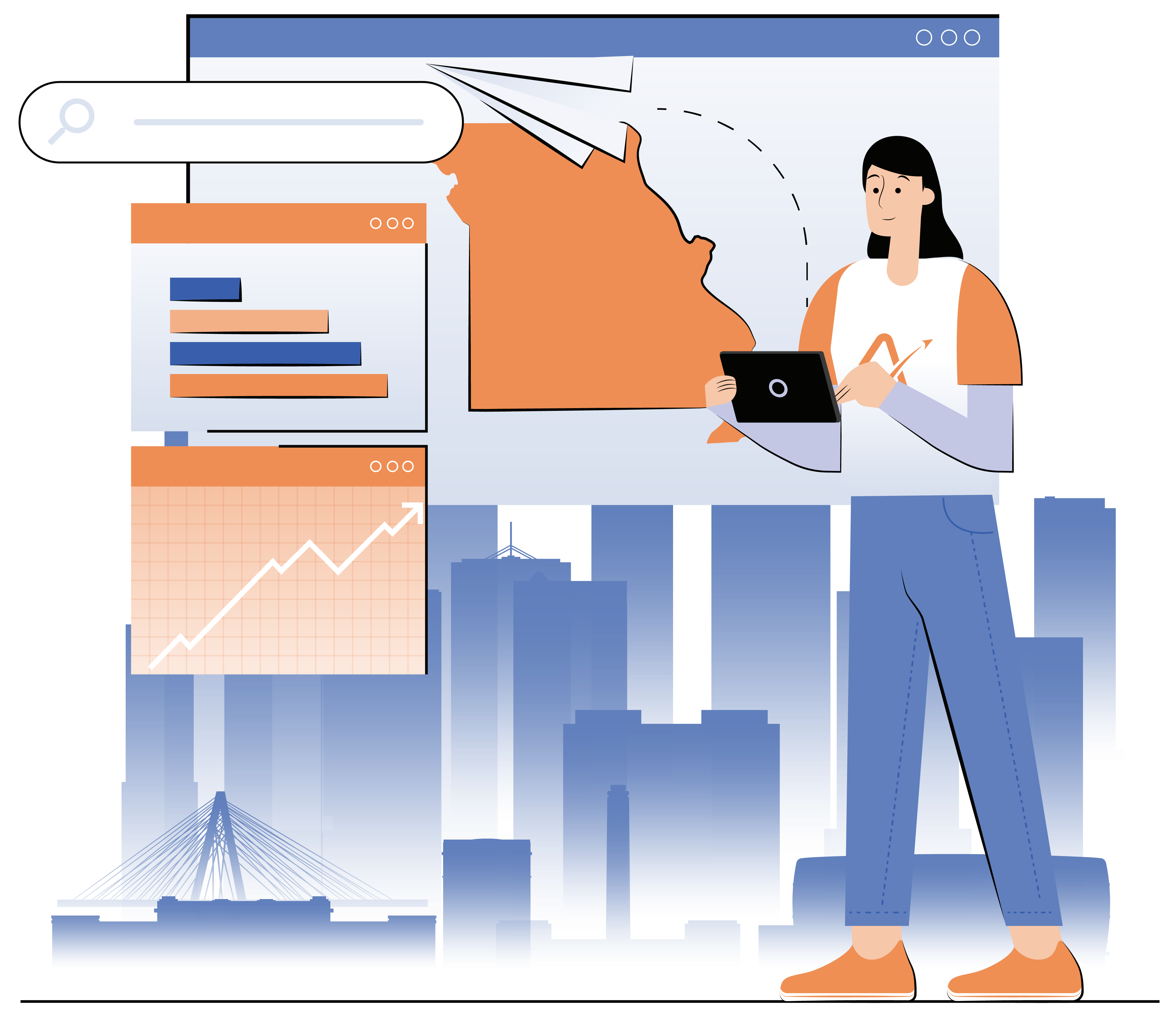 Want to learn about SEO for free with no sales pitch? Submit your name and number above and we'll call within 24 hours to answer your questions.
Why would you work with a Kansas City SEO company?
Your goals, our mission. This isn't a single serving solution. We customize all our actions to your goals and show you exactly how we'll do it.
We're one of the only agencies who does all three of these: record monthly calls, provide a 24/7 custom dashboard at your disposal and guarantee results.
No long term contract required. That means every single month you need to be experiencing growth, Agency Jet provides that and guarantees the work.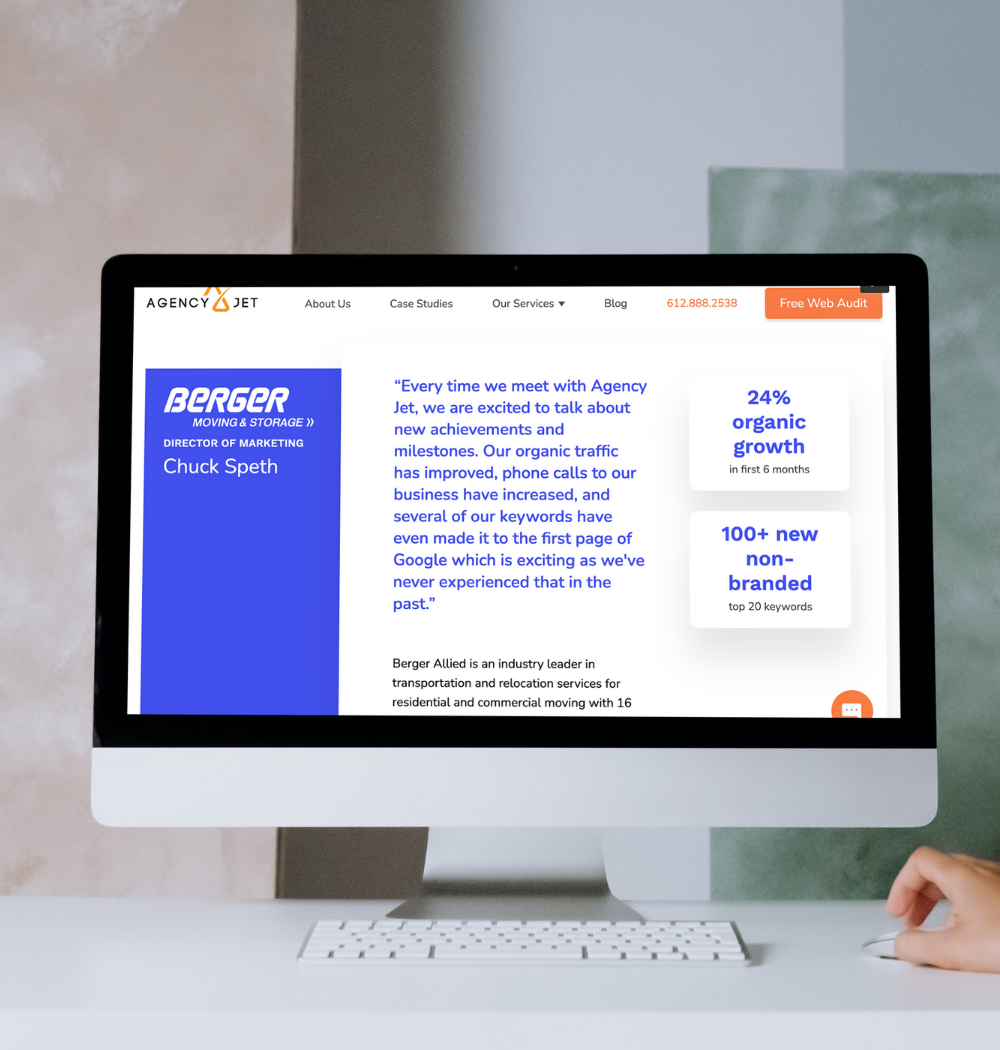 It's no secret that you want to get to page one of Google for your key products and services, right? That's specifically what Berger Allied asked us to do. In <6 months, they saw over 100 new keywords ranking in the top two pages of Google and all of those new keywords were non-branded. And once they saw their branding taking off, they doubled down with more SEO work to double their growth.
How does Agency Jet rank as a Kansas City SEO company?
When you've provided great work for over 100 clients, they tend to speak louder than we do. Here are a few stats.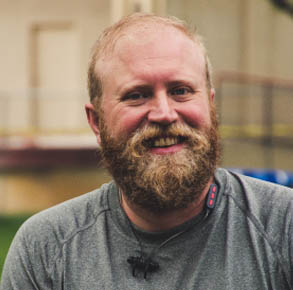 "Agency Jet has the best people working for them! They are smart and very customer oriented, always on top of things, always reaching out and informing, training, and moving the project along. I strongly recommend this company."
Why choose an SEO agency versus a marketing employee or DIY
Of course you're looking to save as much money as possible while growing your business. Here's the breakdown.
| | | Hiring a Marketing Employee | |
| --- | --- | --- | --- |
| | | | |
| | | | |
| | | | |
| | | | |
Hiring a Marketing Employee
All you need to know about SEO services in Kansas City
Ranking in Google in the Kansas City area using SEO means that you're completing a series of Google approved actions to get found in their search results pages (SERPs). By following Google Guidelines and being consistent every month in your actions, you increase your chances of getting found in Google organic results and on the map.
How much does Kansas City SEO cost?
There are actually over 160 SEO companies in the Kansas City area. That should tell you that there will be a lot of variety in price and capability of these agencies. While some will quote you a couple hundred dollars a month and others may quote you over $10,000/month, generally you can get stellar work for your small business at $2,000-$5,000/month.
How can I do Kansas City SEO?
To do DIY SEO is a massive undertaking, especially if you're not an expert and have never taken the job on before. Because the Kansas City area is growing and competitive, it'll be hard to make a dent without the proper training. The best thing you can do is

get a complimentary website assessment

to see where your website's starting point is. From there, you'll have a better idea of how to attack your SEO.
Are all Kansas City SEO companies created equal?
Many SEO companies in Kansas City provide quality services. As with any purchasing decision, it's always best to talk to as many people as possible to ensure you're making the right decision. Some questions you can ask are:
Do I own the work you produce?
Is your work white hat?
What does your pricing look like?
Do we have monthly calls that are recorded?
Do you guarantee your results?
Can you provide references of past and current clients?
If you receive a "no" answer to any of these questions, there are better choices out there.
Should I use Kansas City SEO for my small business?
Yes. As you'll see from this page, hiring a marketing employee is expensive and doing DIY SEO is time consuming. And both of those don't guarantee results. Hiring an agency of professionals for your small business SEO in Kansas City takes less time than DIY and costs less than an employee—all with guaranteed results. When you make that comparison, it's a no brainer.
How long do Kansas City SEO services take to work?
To see initial upwards trends in key phrases like your products and services and organic traffic in Google typically takes anywhere from 3-6 months. Seeing upwards trends in leads, inquiries and sales, while dependent on your website's ability to convert, typically occurs between 6-12 months.
The one thing advertised

as free that actually is
What you have here is a conversation that's been labeled the best "90 minutes in marketing" by our clients. We don't sell you, we just educate you. Use the information how you wish and you're not on the hook for anything.
A KC company for KC small business
You've bought a service before where all the company did was talk about themselves. That doesn't fly here. We need to know about your business and your goals so we can create a custom strategy for you.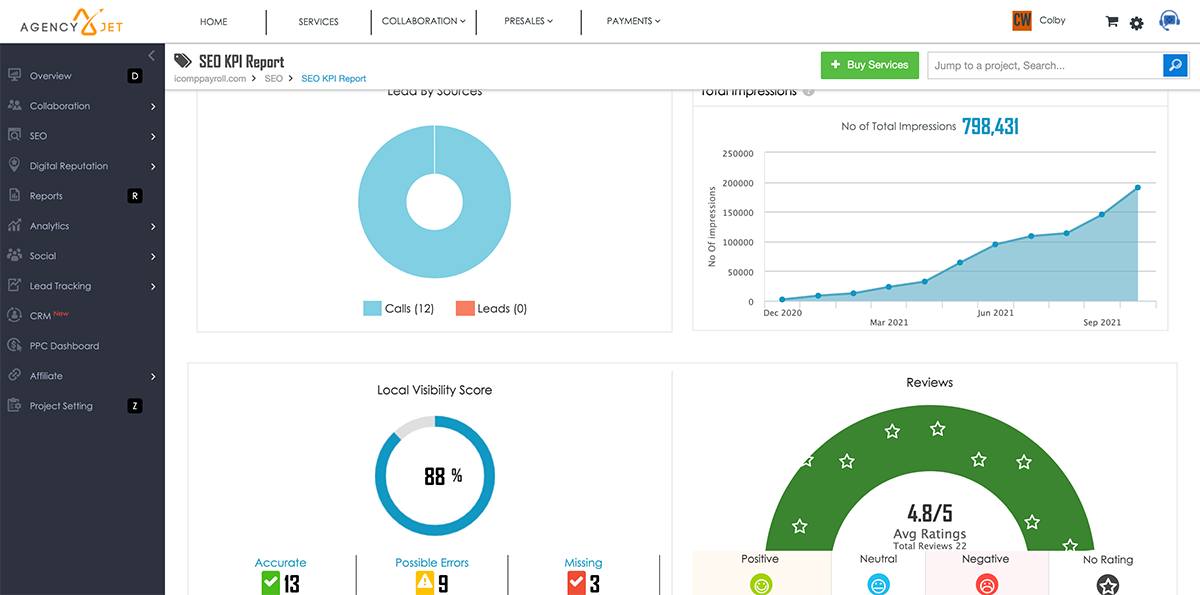 Just because you come on board with us today doesn't mean Google's going to propel you to page 1 tomorrow. This stuff is hard work. Step 1? Get the technical SEO implemented so your site has the best chance of success. Good news! We show you this process in detail, right on your custom dashboard.
A ton of our clients who came from other agencies think SEO is magic. Why? Their former agency gave them that impression. Not us. This isn't magic, it's just hard work done consistently. We'll explain that hard work versus hiding it from you. How? In our standard monthly calls, always recorded so you can reference them whenever you like.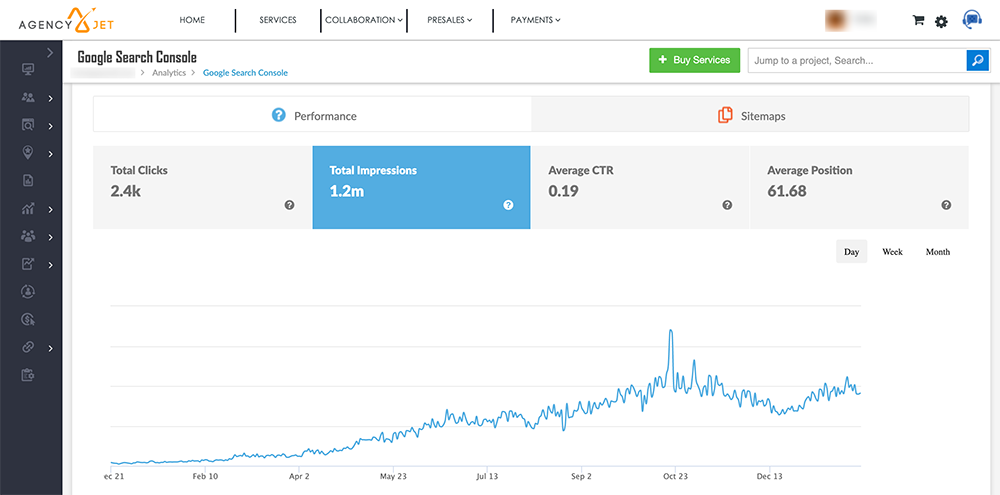 Check out our reviews. Check out our case studies. We've got a serious track record of getting results for our clients. That means higher ranking keywords, more quality organic traffic, more leads from your site and record breaking sales months.
Transparency, Education, Results
Just because we've worked with hundreds of clients doesn't mean you'll be treated like a number. Every single employee considers themselves a customer service rep much more than their actual title. Why? If you forget about the human element of business, you've already failed.
Listen, we tell it true when we say you don't have to sign a contract with us to get some great information. Our assessment has been coveted by many and not all those individuals are currently working with us. It's pure value at the best cost—free 99
People automatically go to the internet to get information about the products and services they need. 97 percent of users turn to search engines when looking for local businesses. That's why small businesses should be investing in local SEO services.