You need a diverse digital marketing provider that's quick on its feet. Agency Jet is the Las Vegas SEO expert that delivers every month.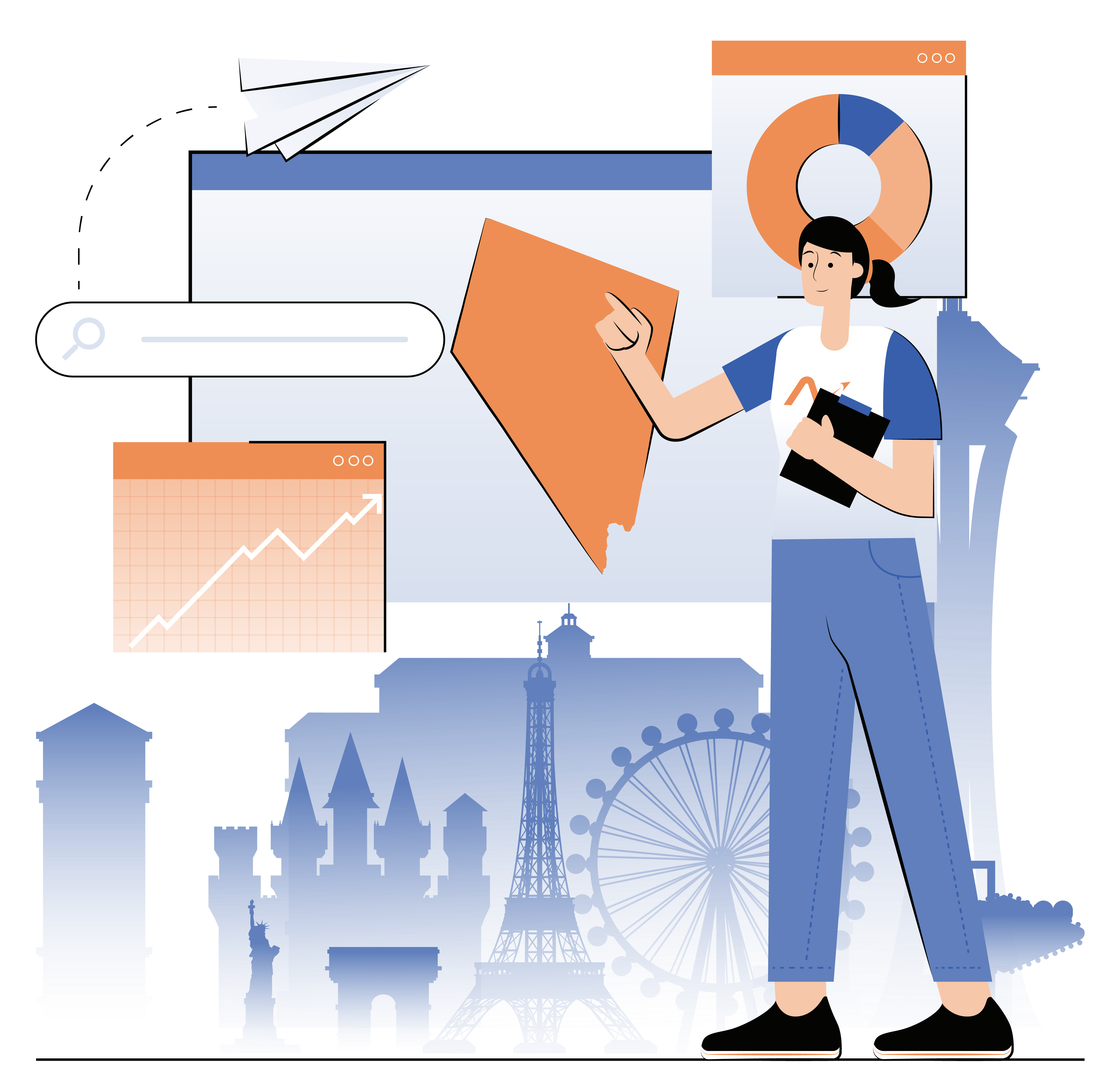 Want to learn about SEO for free with no sales pitch? Submit your name and number above and we'll call within 24 hours to answer your questions.
Why would you work with a Las Vegas SEO company?
SEO's not regulated and there are over 150 choices in the Las Vegas area alone. If you're going to work with an SEO consultant, it has to be the right one. Here's what Agency Jet provides.
We're not going to force feed you a rigid plan. SEO is fluid and ever-changing, just like your business. That's why our strategy forms around your goals first.
You get a 24/7 custom dashboard that not only shows you the results but shows our work as well. And we'll teach you our language to give a better understanding of where ROI comes from.
Almost all of our clients pay month-to-month yet our average client contract is 4X the industry average. You don't become a 4X better than the average agency by delivering poor results.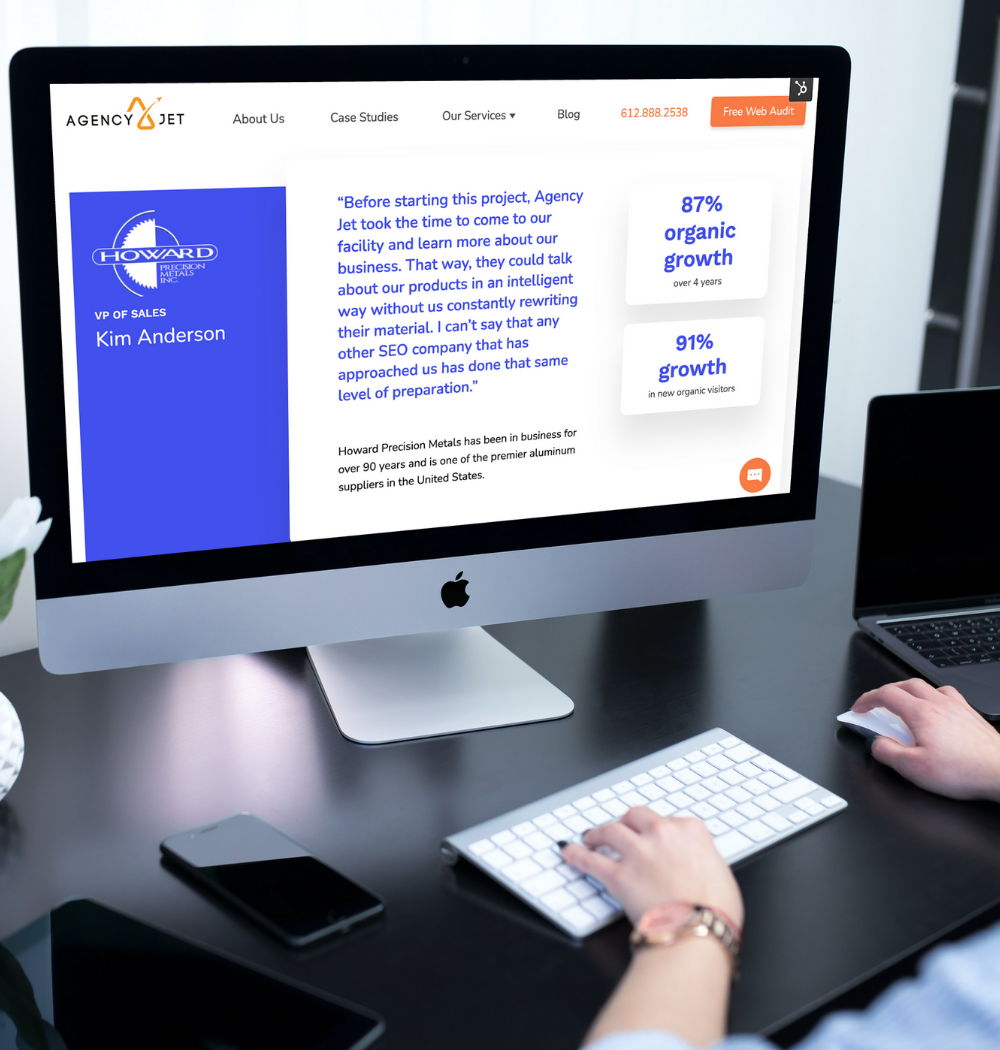 More record breaking sales months than you could count on one hand. Howard Precision Metals is one of Agency Jet's longest standing clients, and for good reason. Howard Precision does their work on an international scale and since they've started with us, they've tripled their page one keywords and organic traffic and that traffic is only 13% branded. What's that mean? They consistently are getting found by brand new people in Google for their products, not their name.
How does Agency Jet rank as a Las Vegas SEO company?
Hundreds of reviews and clear evidence of satisfied customers. We could tell you how great we are, but our clients do that just fine.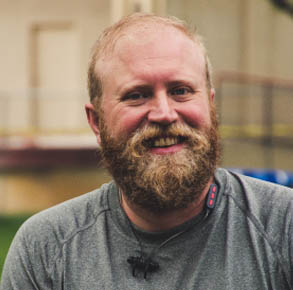 "

I have worked with [Agency Jet] for many years now. They are extremely professional and very business savvy. Their knowledge of the inner workings of the internet are very impressive. I would highly recommend this company to anyone.

"
Why choose an SEO agency versus a marketing employee or DIY
Of course you're looking to save as much money as possible while growing your business. Here's the breakdown.
| | | Hiring a Marketing Employee | |
| --- | --- | --- | --- |
| | | | |
| | | | |
| | | | |
| | | | |
Hiring a Marketing Employee
All you need to know about SEO services in Las Vegas
SEO in Las Vegas is the series of Google approved actions that intend to get your website ranking more highly in Google SERPs for your products and services in the Las Vegas area. This is done using numerous techniques such as technical SEO, on-page SEO and off-page SEO, among others.
How much does Las Vegas SEO cost?
With over 150 choices of Las Vegas SEO companies, you'll get quoted absolutely anything from a couple hundred dollars a month to over $10000/month. So what's reasonable? So long as the agency has proven results and guarantees you own the work, you should be able to find a solid SEO company for between $2000 - $5000/month.
How can I do Las Vegas SEO?
The Las Vegas area is growing and competitive. To do DIY SEO is a challenge, especially if you're doing it for the first time and hold no expertise in this complex industry. The best thing you can do is

get a complimentary website assessment

to see where your website's starting point is. From there, you'll have a better idea of how to attack your SEO.
Are all Las Vegas SEO companies created equal?
Many are good and some are great, but not all of them are created equal. When considering SEO services in Las Vegas, always make sure you're talking to multiple companies. You should not only get to talk to those companies a lot before signing anything but also make sure you're checking their references, reviews and getting as many demos of their process as you can.
Should I use Las Vegas SEO for my small business?
Yes. SEO can be over 20X more effective than traditional marketing. When you're looking for a product or service and don't have a company in mind, what do you do? You go to Google. Your prospective customers are doing the same thing and SEO is the best way to get your website in front of those prospects.
How long do Las Vegas SEO services take to work?
Solid SEO takes time. Because Google doesn't give credit to websites just for existing, you need to invest into your website at least weekly to see results. Those results tend to show up between 3-6 months if a professional agency is doing the work. And while that professional agency can show upwards trends within 6 months, you might have to wait between 6-12 months to see massive sales growth.
The one thing advertised

as free that actually is
No sales pitch provided. All our website assessment is is a massive value to your company. And we're pretty easy to talk to.
Headquartered in Las Vegas for Las Vegas small business
Your goals, our deliverables
There is no such thing as one size fits all for us. That's why all our plans are customized. We get to know your business, how you stack up with competitors and what you want to accomplish and then make a custom plan to make it happen.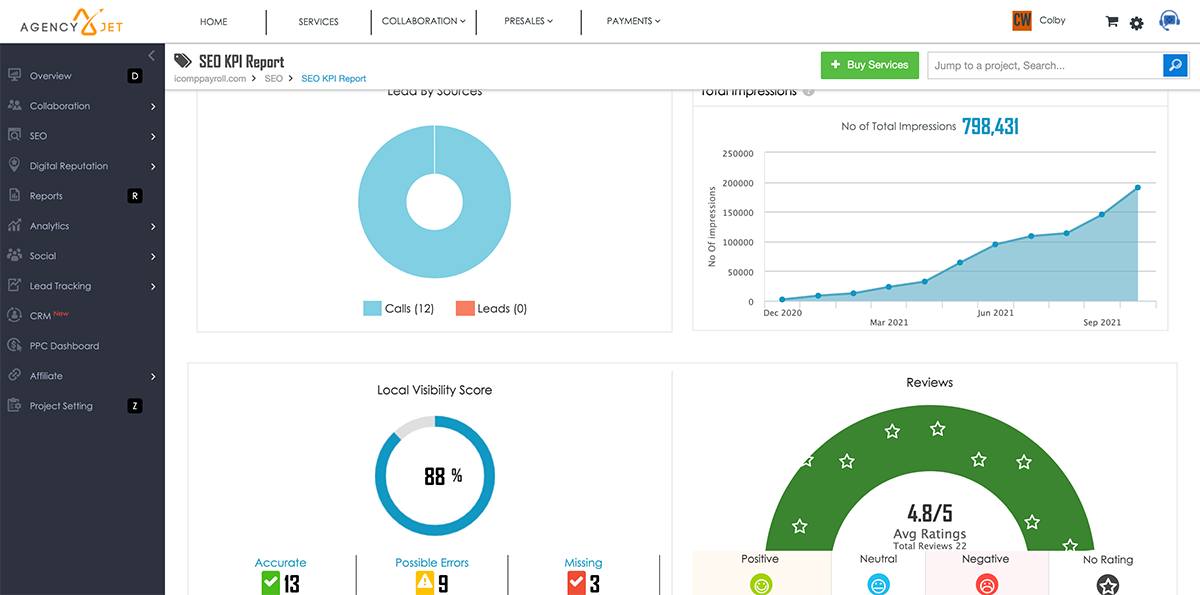 SEO is a complex endeavor. After we have a custom plan, we clean up the website to perform. Don't worry if you don't understand it. Unlike most agencies, we actually explain our geek speak in digestible terms, rather than get on with the work and not explain it to you.
True ROI comes from knowledge
Ask yourself who your website's #1 target demographic is. It's Google, not your customers. If you're not found in Google, those customers can't find you. We explain our process in detail, so that when the website starts getting found, you'll know why.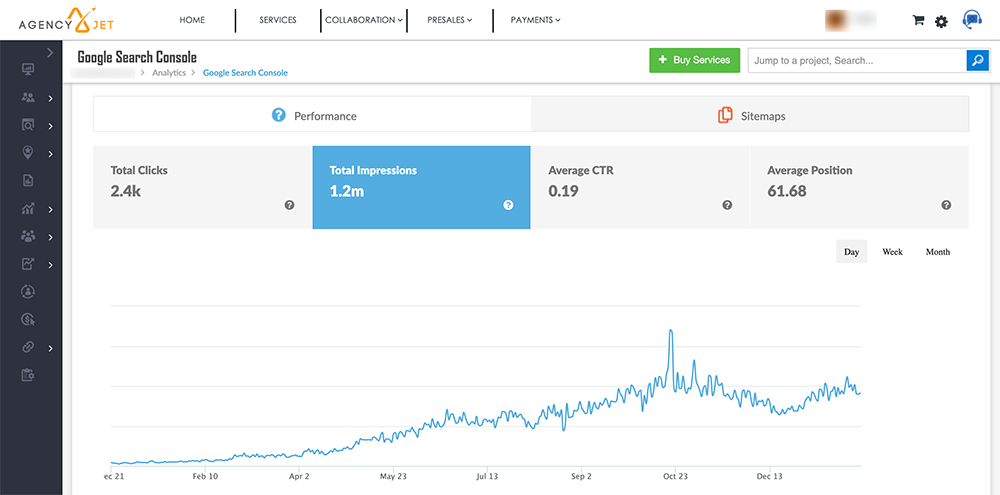 If you don't see an upwards trend on keywords and traffic in your digital campaign with us, fire us. We've said that to every client and no one has fired us because they didn't see an upwards trend in the first 6 months.
Transparency, Education, Results
Every person we talk to, whether they're Agency Jet's longest standing client or someone who just filled out a form on our site, gets the same treatment. We are extremely honest in our words, are wildly forthcoming with free knowledge and have unmatched expertise to provide value.
Free never seemed so good
If something sounds too good to be true, it often is. This is the one thing that isn't. This is no hook or sales pitch. If you like what you hear and don't want to work with us, we are cool with that. Something we're not cool with? Business owners not knowing how their website is performing.
People automatically go to the internet to get information about the products and services they need. 97 percent of users turn to search engines when looking for local businesses. That's why small businesses should be investing in local SEO services.