As one of the only agencies to guarantee results for our local SEO services in Dallas, Agency Jet is undoubtedly one of the market leaders in the United States for digital marketing.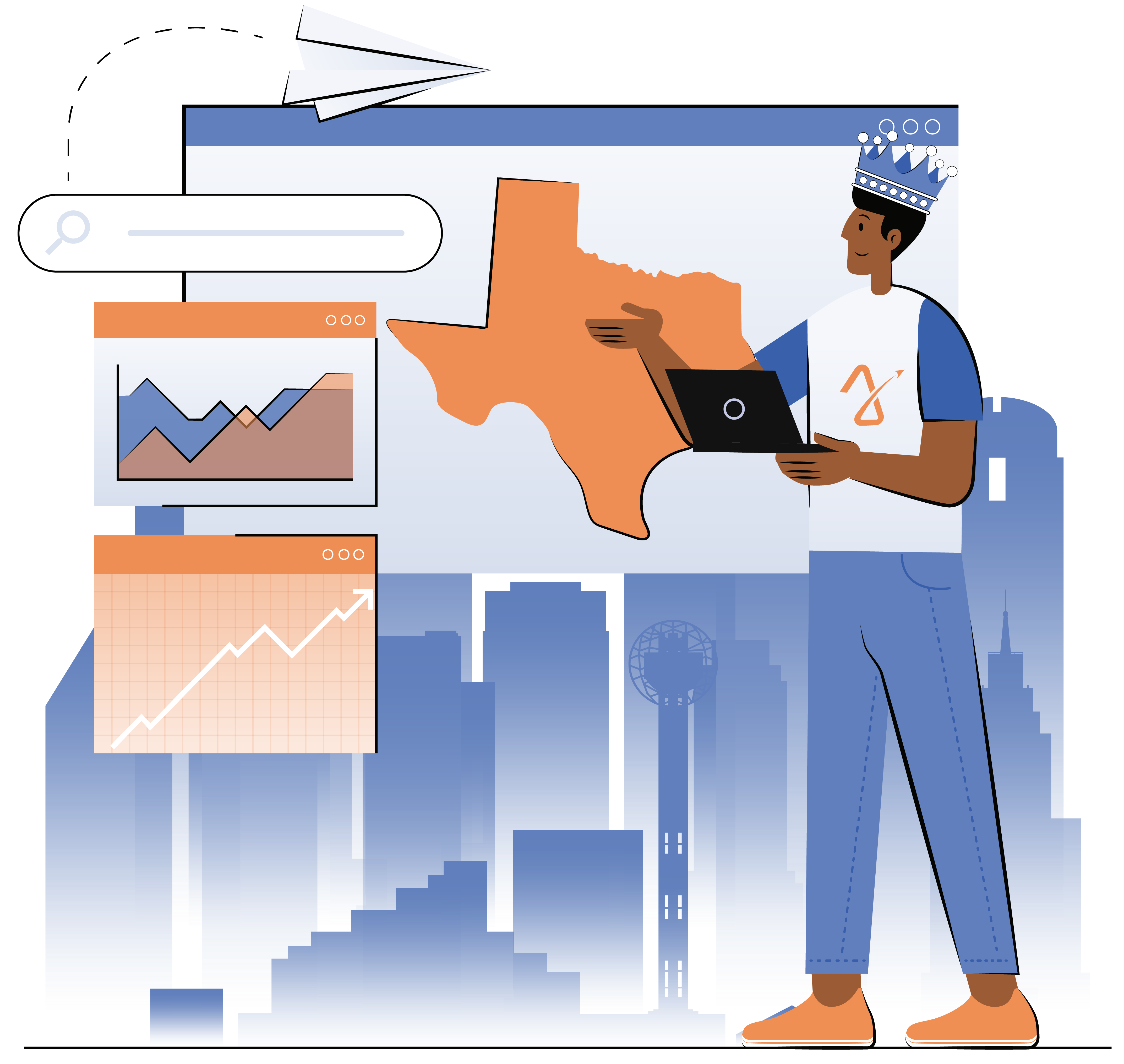 Want to learn about SEO for free with no sales pitch? Submit your name and number above and we'll call within 24 hours to answer your questions.
Why would you work with a Dallas SEO expert?
A Dallas SEO agency can drastically help your company rank locally, nationally or globally, so long as you have a partner with the right strategy and integrity. Here's Agency Jet's:
We may have a set list of deliverables for every campaign (we're tried and tested after all) but every single client gets a completely custom strategy to meet their needs.
We consider ourselves a "no surprise" agency. Why? Our assessment is free, we include you on all strategy sessions, our dashboard is up 24/7 to show you the work and we give you context through recorded monthly calls.
Almost all our clients are paying month-to-month, yet Agency Jet averages some of the longest client relationships in the industry. Why is that? Because we deliver; plain and simple.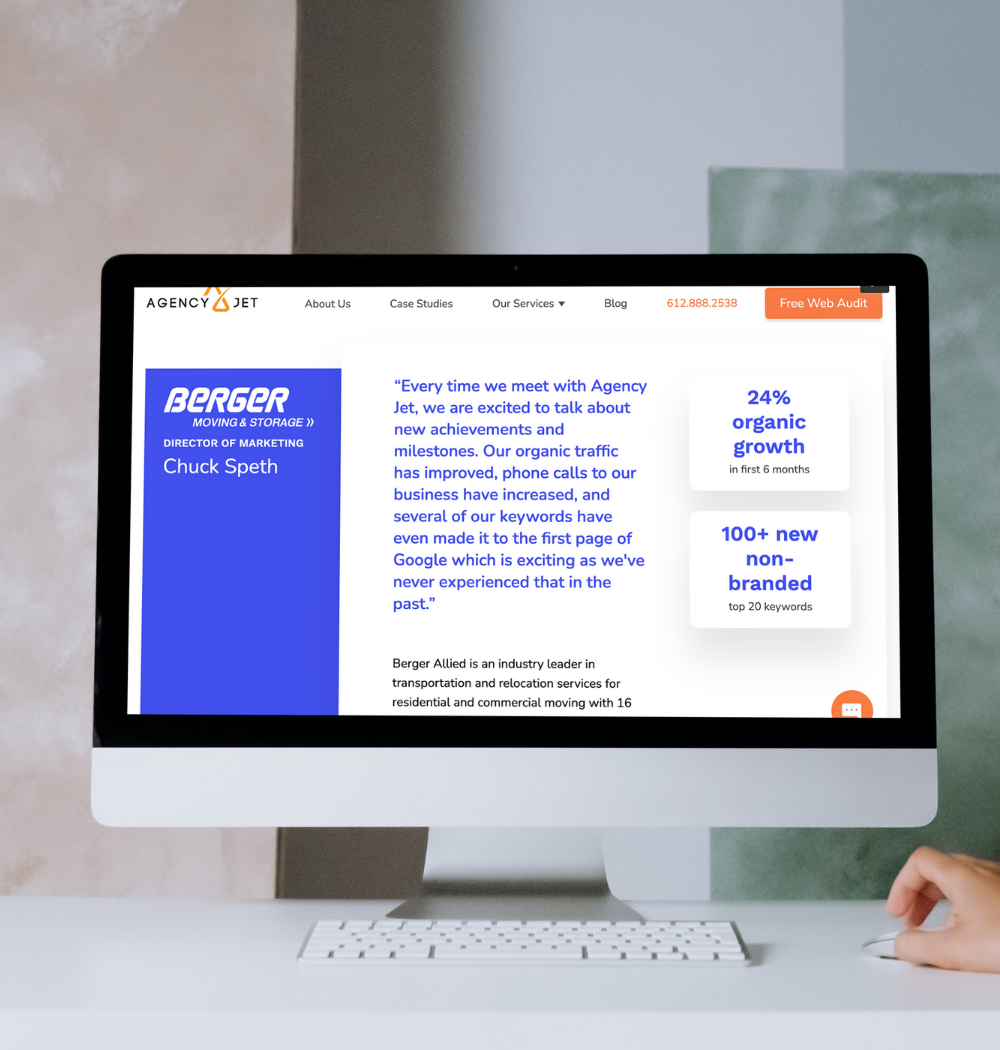 Agency Jet wasn't working with Berger Allied's Dallas branch right away. Why? We needed to prove we could get results on a national level. Within 6 months they had over 100 new page one keywords and saw their organic traffic increase by 24%, resulting in a lot more quote requests. Trust established, Agency Jet started working on their Dallas branch in late 2021 and has seen tremendous growth on the campaign already.
How does Agency Jet rank as a Dallas SEO agency?
We could do a lot of talking or we could let the hundreds of online reviews left by our customers do the talking. Here's what they have to say.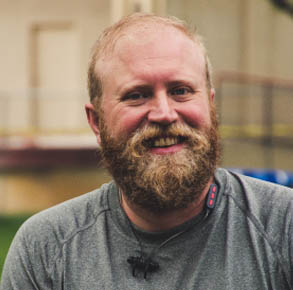 They made it clear that this was my website and that they were on my team — focused on my success.

Agency Jet has a wealth of experience working with small to large business that they bring to bear for their clients. They know what works and how to make it happen; our success is a large part of theirs. I wanted to do this review because of how phenomenal they are.
Why choose an SEO agency versus a marketing employee or DIY
Of course you're looking to save as much money as possible while growing your business. Here's the breakdown.
| | | Hiring a Marketing Employee | |
| --- | --- | --- | --- |
| | | | |
| | | | |
| | | | |
| | | | |
Hiring a Marketing Employee
All you need to know about SEO services in Dallas
SEO in Dallas or Search Engine Optimization in Dallas is the act of producing a series of actions approved by Google Guidelines to help your business get found in the Dallas area for your products or services. To do it properly requires over 200 Google approved touch points, nearly all of which fall under the umbrella of technical SEO, on-page SEO and off-page SEO.
How much does Dallas SEO cost?
Listen, Dallas is a big marketplace and you have over 400 SEO companies to choose from. This means, should you decide to vet a few, you're likely to get quoted anywhere from a few hundred dollars a month to five figures a month. A lot of agencies also quote hourly retainers. So long as you're working with a reputable agency who has stellar reviews and case studies, most small business SEO services in Dallas shouldn't eclipse $5,000/month with many being closer to $2,000/month, depending on your industry.
As you see from the table above, DIY SEO is a massive undertaking. Once more, you may be just as likely to do it incorrectly if you don't possess the baseline knowledge of Google Guidelines or know how to use tools like Google Search Console and Google Analytics. Should you have hours to dedicate to it every month, both learning and implementing, you'll want to make sure your website speaks to algorithms, loads quickly, fits all screens and has unique, keyword-rich content. From there, you'll want to be active off of your website, on local directories and social profiles, to help build your digital credibility. Should you already have a website and you want to dip your toe in the DIY SEO water, you should at least get it evaluated to know where you stand.
Are all Dallas SEO companies created equal?
There are some really great Dallas SEO experts out there and many of them are highly reviewed. In short, you've got options and while all of them aren't created equal, going into the vetting process with the below questions in mind should help you partner with a rock solid local SEO company in the Dallas area:
Is their pricing transparent?
Do they guarantee their work?
How often are they speaking with you? Are those conversations recorded in case you need to reference them?
What's their expected timeline of success?
Do you own the work or do they?
Do they do white hat SEO?
What's their cancellation policy?
Will they provide references?
It's crucial to always be evaluating more than one agency. Many agencies can make a great first impression but not all can deliver on their promises.
Should I use Dallas SEO for my small business?
When you consider that getting an impression from SEO is a fraction of the cost versus an impression from traditional marketing, SEO is highly cost-effective and highly effective in general. Partnering with a professional SEO company in Dallas who regularly gets results for their clients means you're putting your best foot forward online and getting in front of more people than ever. Should you use SEO for your small business? In short, yes!
How long do Dallas SEO services take to work?
While this question largely depends on the ranking viability of your website and the industry you're competing in, you'll often find results start forming in the first 3-6 months. Once you start seeing trends in search engine rankings, you should see more inquiries soon after. Of course, converting those people largely depends on your and your website's ability but many clients who work with a Dallas local SEO expert will see positive trends in months, not years.
The one thing advertised

as free that actually is
People who have taken this assessment are positively baffled that we don't ask for a commitment or money upfront. When your core mantra is "Transparency - Education - Results" like ours is, you shouldn't have to demand payment to genuinely help someone. This thing has been called the "best 90 minutes in marketing" and it doesn't cost you a thing.
A Dallas SEO company serving Dallas businesses
This is yours. Let's repeat that. This is yours. Your campaign needs to help your business first. If we can achieve what we expect, Agency Jet will be just fine. It's why we guarantee results for our clients. When you succeed, we succeed. Simple, right?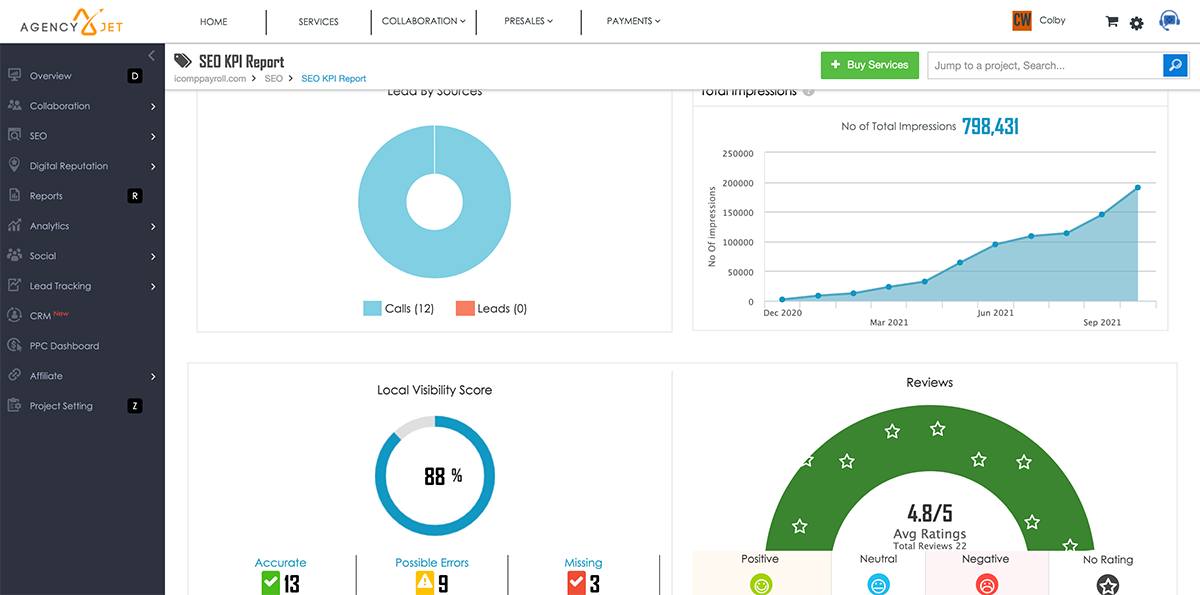 Custom strategy = full transparency
We don't say your keywords are going to hit top spot in a number of days or that your traffic will double in weeks. That's misleading. What we do is include you on every bit of strategy and work so you can take ownership of the inevitable success of your campaign. Communication is the #1 metric that makes a campaign successful.
Monthly calls are always recorded
What's a better insurance policy than getting on a call with your SEO agency every single month and knowing that if they say they're going to do something, they're going to do it? Agency Jet's standard is recording every monthly call so you can not only reference it any time you want, but also hold us accountable to our promises. These calls teach you our process and make sure everyone is on the same page.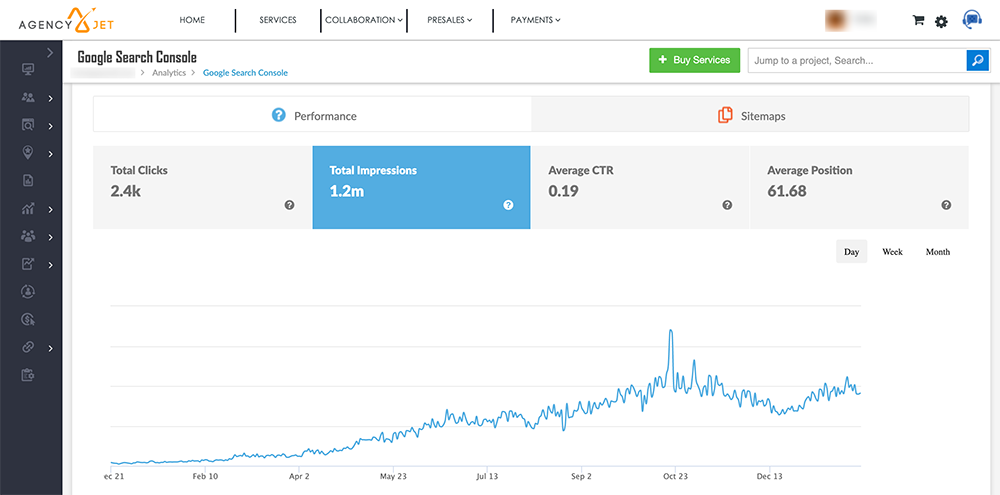 Talking to algorithms on your behalf
This stuff is pretty complex but it doesn't have to be misunderstood. Everything we do plays by Google's rules to get you found for your products and services versus your brand name. With our monthly calls and 24/7 dashboard, you're always going to know if we're trending in the right direction.
Transparency - Education - Results
Simple, meaningful and highly effective, this mantra is why we keep clients 4X the industry average. Let's explain. Transparency means we show you everything (good and bad). Education means you learn something on every single monthly call. Results means we deliver on our promises and, if you have to take our performance to a "higher up", we're going to help you look pretty darn good.
We don't sell to strangers
See that button that says "Get my free website assessment" down there? You're probably skeptical. Why would a company give 90 minutes of their time away if it wasn't a guaranteed sale?
Why? Because you shouldn't have to pay a dime to learn.
People automatically go to the internet to get information about the products and services they need. 97 percent of users turn to search engines when looking for local businesses. That's why small businesses should be investing in local SEO services.