7 No-Nonsense Link Strategies That Work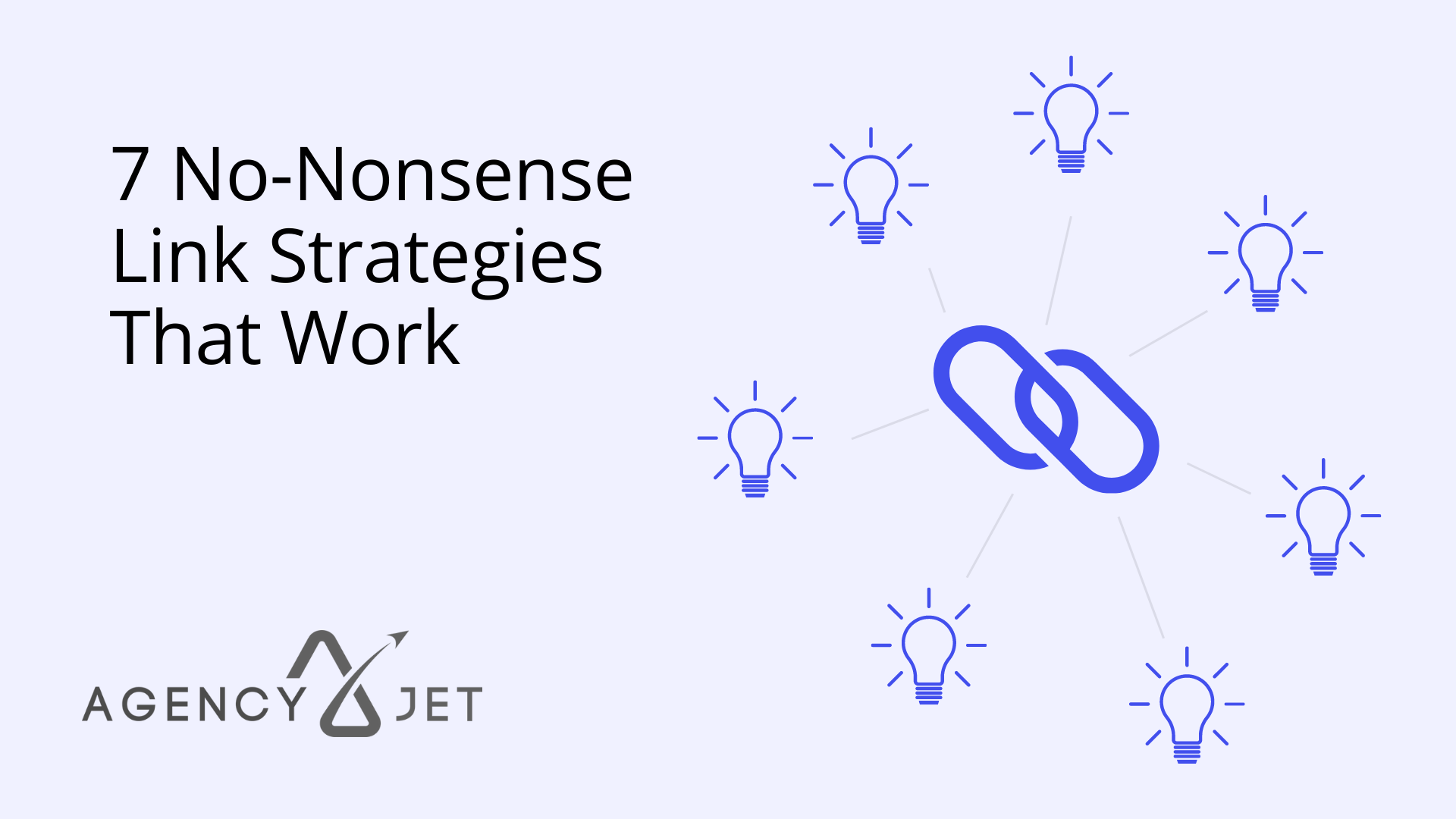 Small business owners all over the world know that having a website is vital for their business.
However, that alone is not enough to give you a competitive advantage.
Building inbound links from pages with authority and quality can play a key role in your SEO ranking. In this post, we will explain the importance of backlinks for SEO and show you seven no-nonsense link strategies that work.
A quality backlink refers to a link that redirects to a page on your website from another website.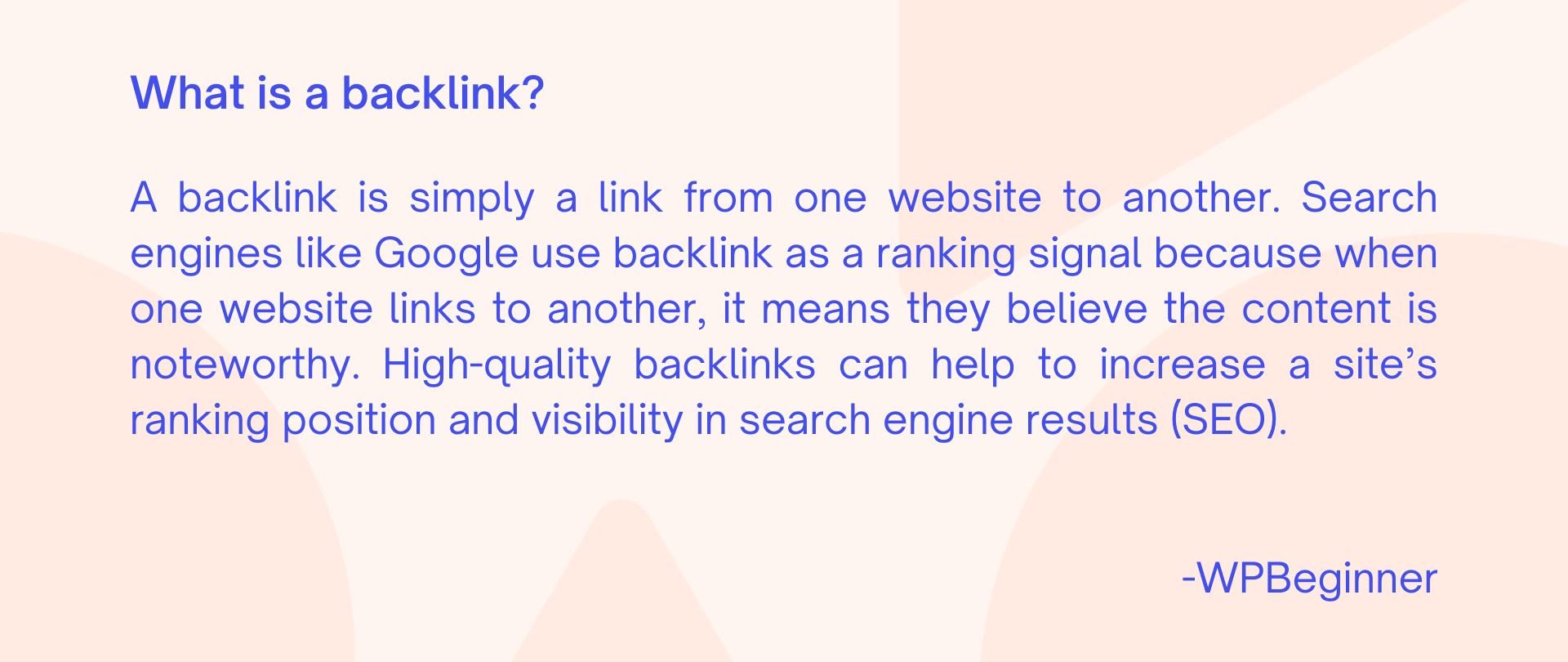 You may be wondering: are backlinks important for SEO? Why is backlinking important?
Backlinks are very important for search engine optimization because Google and other search engines use them to determine the ranking of the search results.
When you have several backlinks from quality sources, it signals search engines that your content is valuable. That would, in turn, increase your site's visibility on Google search results, as well as on other search engines.
You can't launch a website for your small business and expect Google to automatically place the website on the first page of their search results. You must learn what works and how to promote your page to rank high on search engine results pages (SERPs).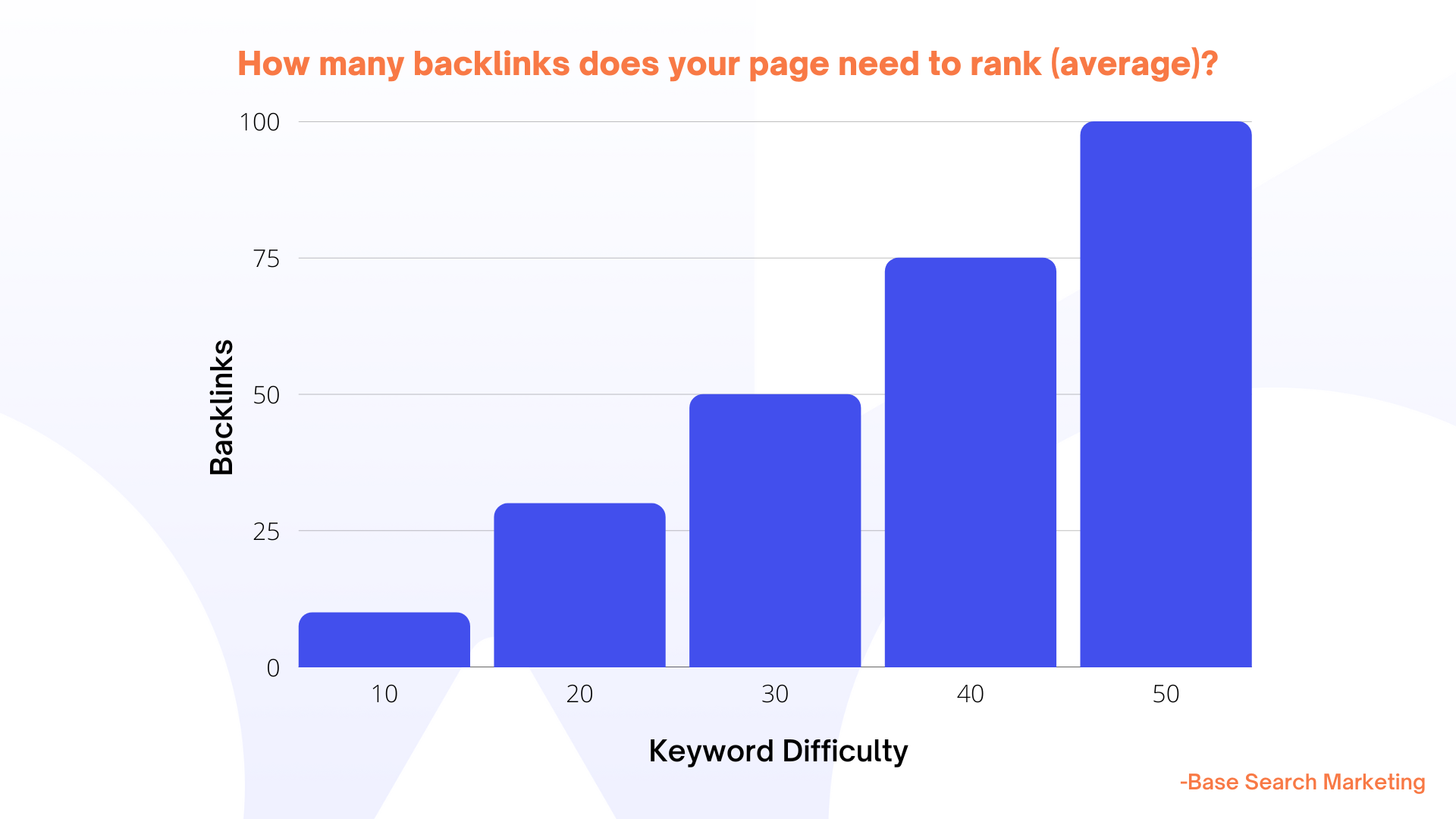 Read on to learn about our no-nonsense link strategies. These are proven strategies to help you build quality incoming links that would raise your website's ranking.
1. Start Guest Blogging
Some people think that guest blogging is outdated, but that is not true. There are new rules that guide guest blogging for SEO benefits. If you follow the old method of writing many guest blogs just to get backlinks, you may not get SEO results.
Nowadays, only guest blogs with backlinks to sites in the same — or at least similar — niche with you will deliver SEO results. The site should have some measure of authority in your niche. That way, search engines will see that you are guest blogging to deliver value in your niche and that they should rank you higher. If you make spun or spammy guest blog posts, Google will detect it and rank you even lower.
A survey in 2021 shows that six out of every 10 bloggers write at least one to five guest blog posts per month. If you succeed among the many people trying to leverage the power of guest blogging, you must be authentic and strategic.
Thus, you should create unique and valuable posts that are relevant and attract the readers' attention. You will get three things in return — higher site rankings, more traffic to your site, and more qualified leads for your business.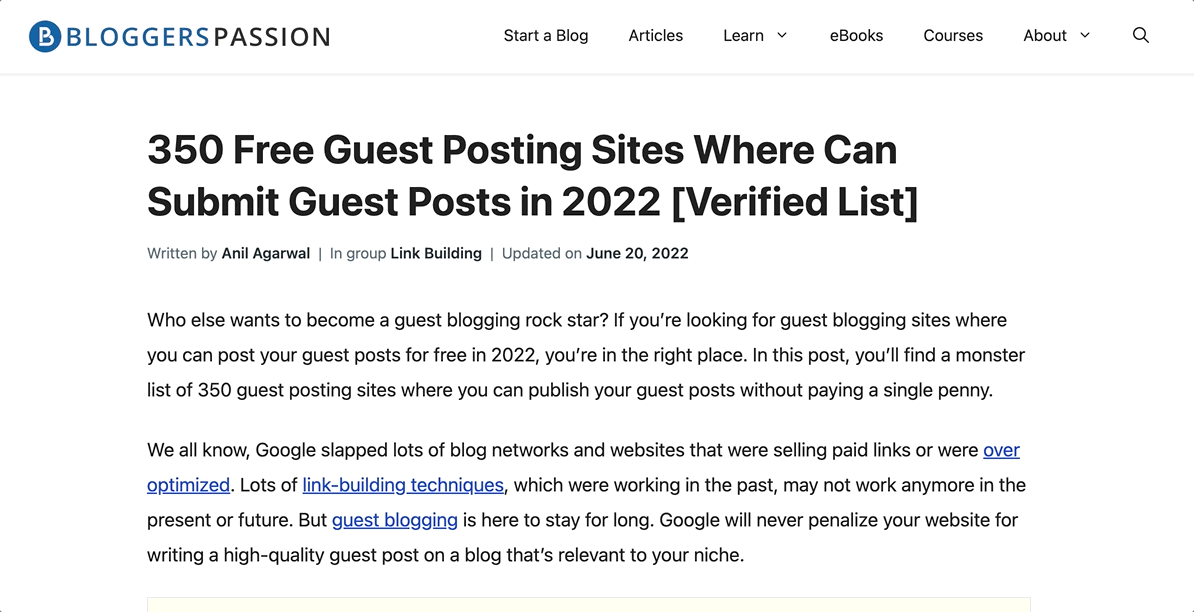 Here's an example of a site that will show you available places to guest post based on specific niches. As with anything online, always make sure you place quality over anything else. Don't guest post without thinking strategically if it will help. And don't post on a site that looks spammy.
2. Design and Share Infographics
Almost 60 percent of business owners use infographics. Moreover, more than 8 out of 10 of these people confirm that infographics are effective for their SEO ranking and building a high-quality backlink. Infographics will give you continuous organic traffic and quality links that you didn't even ask for.
Here's an example of an infographic for a siding company. It presents clear information in a concise way.
If you can design or know a designer who can help you, then you can get started with creating quality infographics. Otherwise, your business should create a budget for it and hire a professional to help out. Either way, infographics are a strong component of any successful link building strategy.
3. Be Consistent on Social Media
Many people don't realize how much impact social media has on backlinking SEO. A recent case study on link building by Ahrefs demonstrates the effectiveness of social media in this regard. Ahrefs got backlinks from five different states through social media activities — without any form of outreach whatsoever.
You can use consistent social media activity to boost your link-building efforts. Many businesses are already doing so, and you should not fall behind. Start by sharing new updates, posts, and images on your social handles. Remember that your fans are already on social media, so you can reach them there.
You can also link to your website or blog posts from there. Consequently, those who engage with your posts can share them and link back to your website. All of these types of backlinks will increase your overall visibility.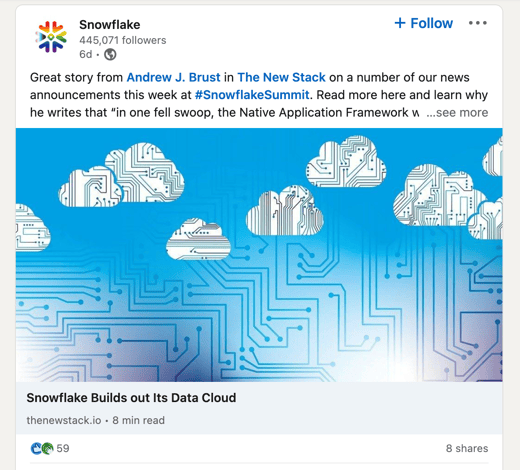 Want to get eyes on a blog post you produced or an announcement you made AND get backlinks in the process? Post it on social media.
4. Create Resource Articles on Your Website
A resource page is a compilation of blogs and sites that you think your audience will find useful.
If you need help with examples of resource pages, visit authority blogs and sites like Huffington Post, Forbes, Copyblogger, Entrepreneur, and Jeff Bullas. They all have top-notch resource pages you can use as a guide in creating yours.
You can also check for resource pages on the leading websites in your niche. Create a bigger resource page or article than theirs. You will not only get free traffic from doing that, but you can also leverage the resource pages to get high-quality backlinks.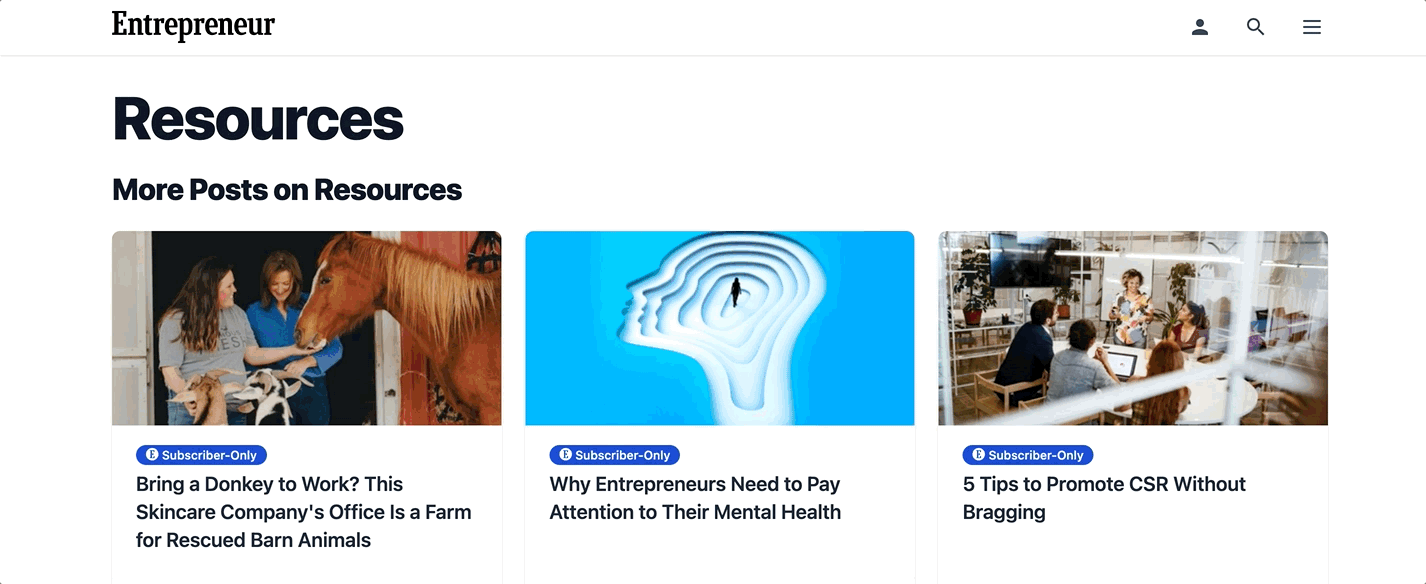 After writing the resource article, launch and email outreach to get links. Send an email to each of the blogs on your resource list and ask if they could link back to that article from their website. Many of them will gladly do that because you already linked to them in your article. That alone has won you a measure of their trust and shown them that you appreciate what they do.
5. Grow Your Brand
We have found out from experience in regional SEO services that backlinks grow with brand image. As your brand evolves and gains recognition, more and more people will refer to you and your website.
Growing your brand is one effective way to get natural external links. People will instinctively link to your website as your brand becomes more prominent. Once people arrive from these external links on other sites, you'll start receiving what is called referral traffic. This traffic not only grows your brand's credibility but its visibility as well.
Natural links are those that you earn from editorials, and they appear organically. Such links are devoid of any sponsorship or marketing efforts. As such, natural links give credit to sites that truly deserve it.
Even if you are exploring sponsorship and marketing options for your small business, you should also work towards getting natural links. They are very powerful for SEO ranking!
Two things earn you natural links — your brand and your content. You can grow your brand through consistent blogging and engaging with your readers. You gain your audience's attention and the search engine algorithms' trust as you do these and that will then grow your brand and search visibility.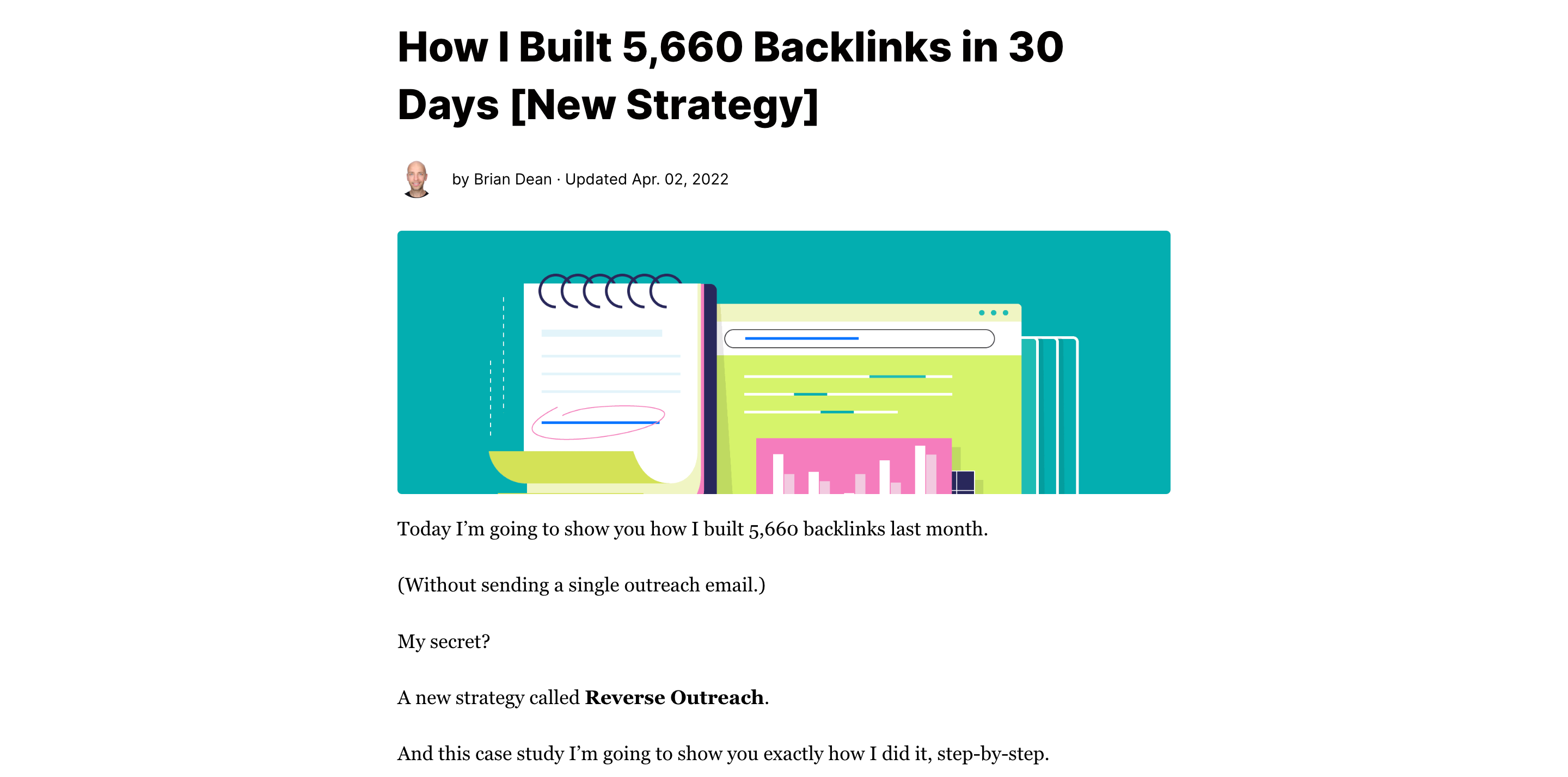 Brian Dean of Backlinko consistently gets a ton of natural backlinks to his site. How? He publishes resourceful and useful content for those in the digital marketing space. When you write good content like Brian does, people will inevitably use you as a resource for their own content. Check out more of his work here.
6. Leverage Broken Links
SEMrush reported in one of their studies that more than 42% of websites have at least one broken link. Did you know that you can leverage this to get more links to your website? This strategy is one of the most effective ways to gain views for busy people who don't have time to write guest posts or do email outreach.
You are busy trying to manage your business, so you don't have much time for link building. However, you know the importance of backlinks SEO and want to explore it. You can simply find web pages with broken links that are no longer working. If you have similar quality content on your blog or website, suggest replacing the broken link with yours.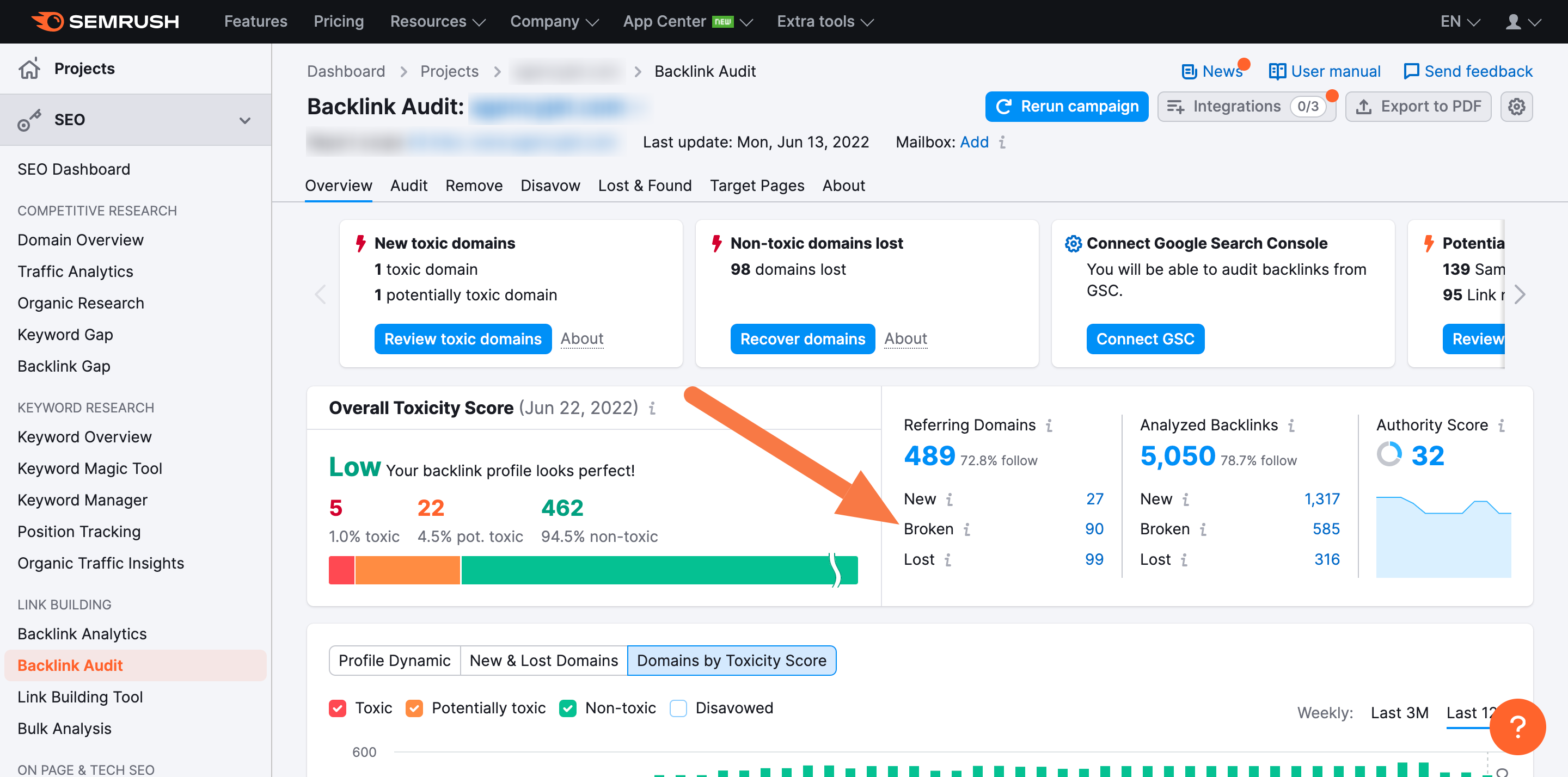 If you head to SEMRush and create a project, you'll be able to use the backlink audit to see what broken links exist. Input someone in your market who would benefit from your content and see if you can input your content link in replacement of one of their broken links. Or look at the broken links first and write a piece of content around it.
If a website initially created a link to a web page from their site, and the page no longer exists, they can replace the link with another relevant and valuable link that has similar content. That new link could be to your site if you can take the initiative to reach out. If you succeed in getting the link replaced with yours, you will get a higher search engine ranking. Make sure you're only reaching out to quality sites, though.
7. Create Content Pillars
People will take your site more seriously when they consider you a thought leader in your industry or niche. That means you must write high-quality content that creates thought flows or makes your readers think, thus driving them to act.
If you run an online business, fresh content is like the blood that keeps your business alive. However, that does not mean you should bombard your audience on every platform with blog posts and uploads.
While you need frequency and consistency to an extent, your content must be valuable enough that your readers want to publicize you. That is what you do with content pillars.
You can also achieve this by asking your audience questions, but that may complicate things further. You will get different answers from your customers, prospects, blog readers, and email subscribers. These different answers take time to sort and may even confuse you further. Thus, your best bet is to create content pillars.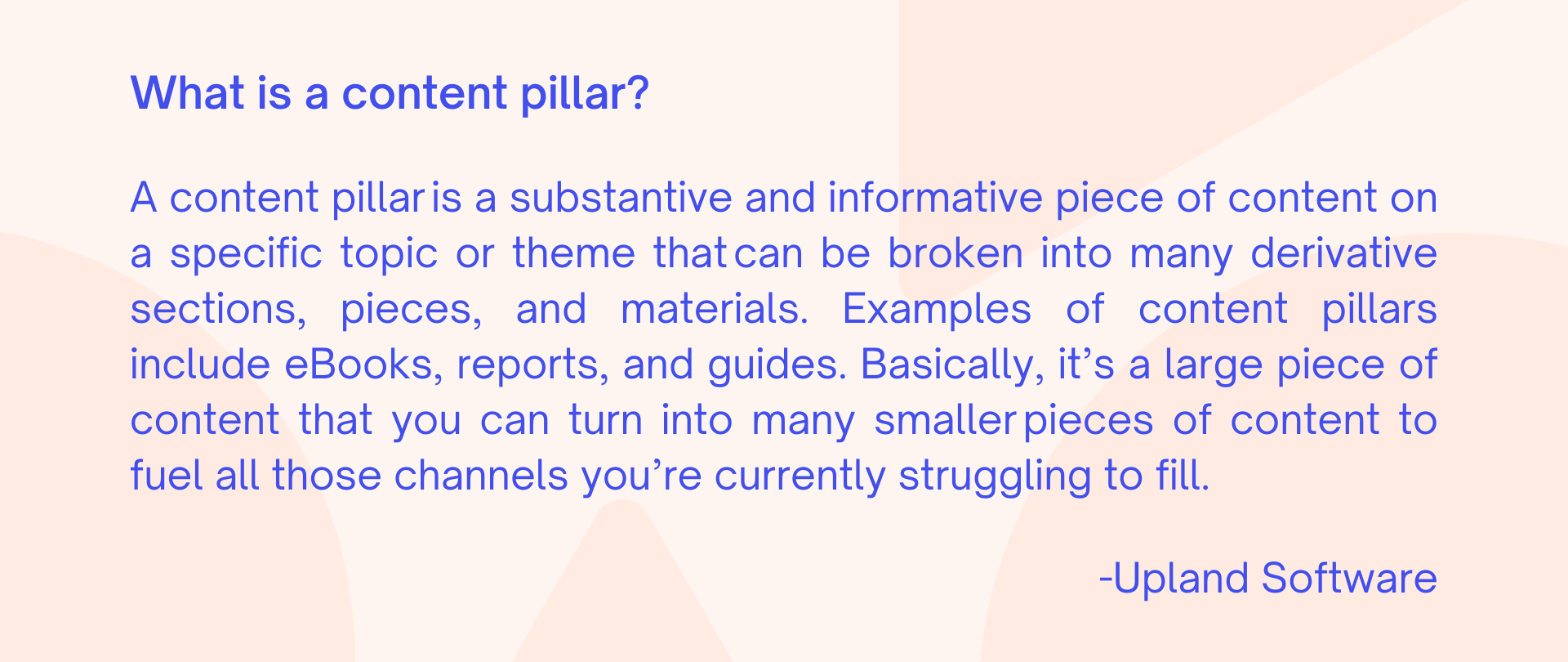 What is pillar content?
Pillar content includes educational or tutorial-style articles that give your audience a broad view of a subject. They are usually 500+ words long and contain topics and subtopics that will interest your audience.
Many business owners use pillar pages to share practical tips with their audience. Others use their pillar page to offer insight and valuable information on an important subject.
When you create pillar content on a regular schedule, you will not have to publish a new post every day. Still, you will get more traffic and backlinks to your site. Other sites that see value in the content you are creating will reference your content in their posts. In turn, you will have a higher SEO ranking, online reputation, more referral and organic traffic, and an increased conversion rate.
How Many Backlinks Does Your Website Need?
How many backlinks does your website need to rank high on search engine results? At what point should you stop looking for more backlinks to your website?
The number of links you need for your site depends on your goals. The higher your goals are in terms of traffic, keyword targets, and rankings, the more links you need.
Some business owners are content if they can just appear on the first page of Google search results. Others want nothing other than the top spot.
Another factor to consider is the level of competition for your target keywords and their search volumes. If the competition level and search volume for your target keywords are low, a few links will do the trick. If they're high, then you need a more robust backlink strategy.
For a small business owner, the starting point is to target getting at least 50 links from quality backlink profiles for your SEO link building campaign. That should get you to the first page on Google for keywords with average search volume and competitiveness.
Note that we said, "the starting point." That is because there should be no end to building links.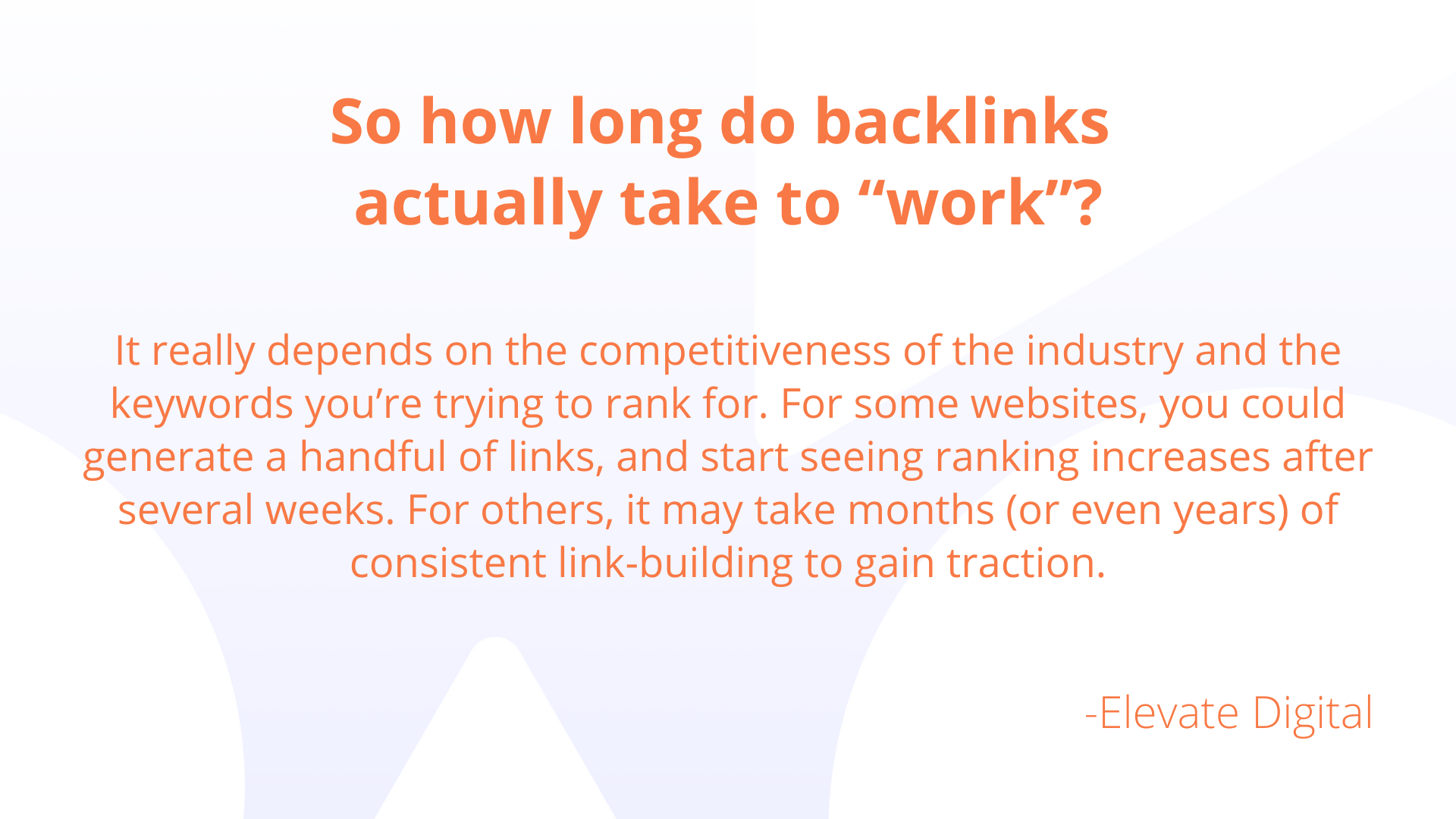 Begin with a target to get you started, but never stop building links. Keep building links steadily, naturally, and consistently — no matter how many links you have already. Even if your site is number one on Google's search results, don't stop acquiring high-quality links. If you do, you have created room for your competitors to overtake you and take that top spot away from you.
Conclusion
Building high-quality links for your website is something you must pay attention to as a small business owner because it has a significant impact on your SEO ranking.
However, you should realize that the new Google search algorithm cares less about the number of links pointing to your website. Instead, it evaluates the experience you are creating for readers by confirming that the backlinks are not spammy.
Furthermore, building backlinks is not the real challenge.
Your real challenge is earning quality, natural links that search engines trust. Quality takes precedence over quantity when it comes to building links.
Luckily, you can overcome this challenge by following our no-nonsense tips for link building opportunities. In no time, you will become an authority in your niche that both Google and web users will love and respect.
If you want to evaluate the quality of your company site's backlinks, you can always take advantage of our 100% free and educational website audits. You can rest assured that no sales pitch is included in this audit, just pure, unfiltered value.

Join the thousands of SEO-obsessed readers on our mailing list