9 Reasons to Outsource Marketing for Your Small Business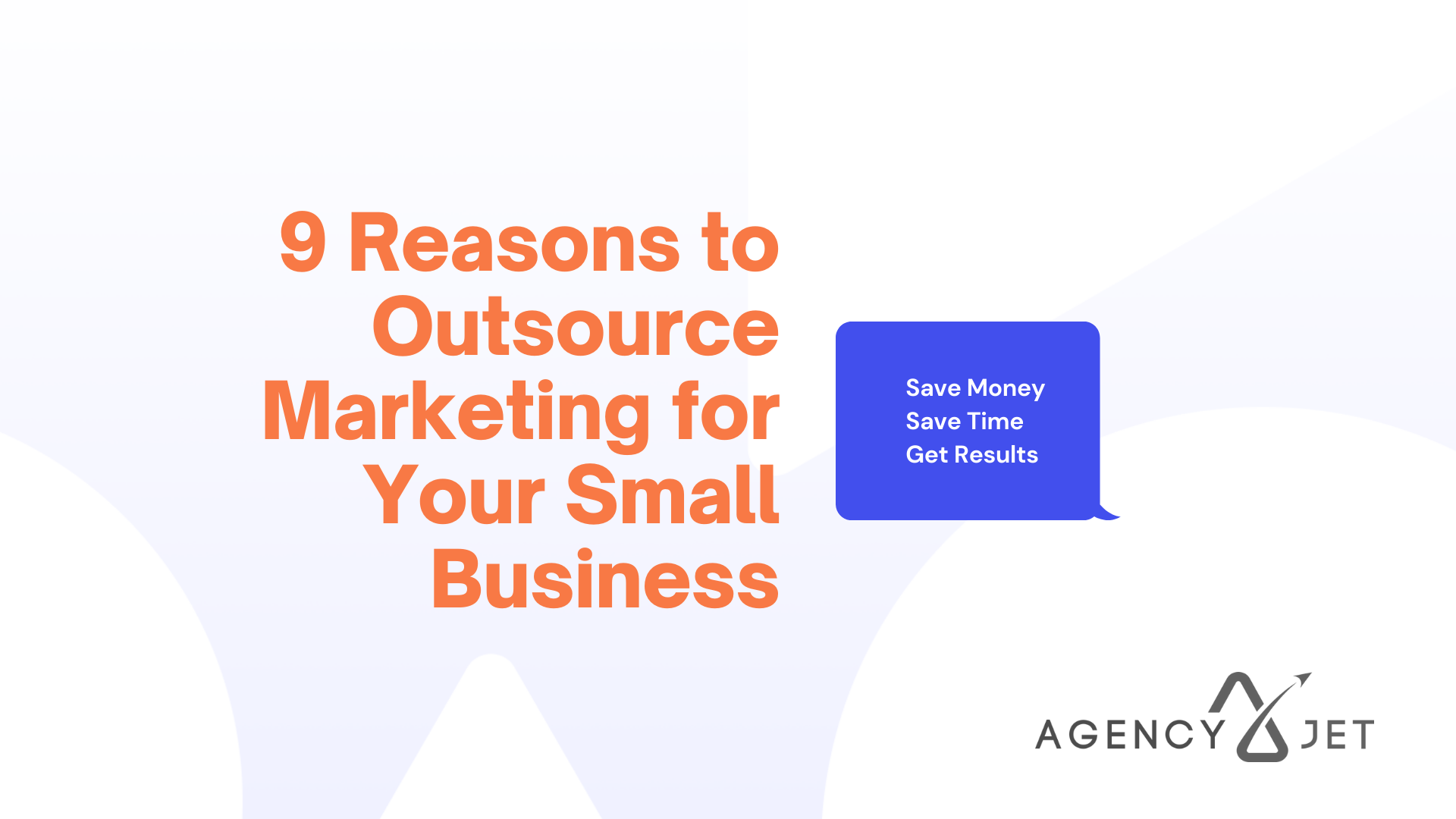 Outsource marketing. Is it truly something your small business wants to undertake?
As a small business owner, you've created your company from the ground up and it's extremely difficult to give up control of how your brand is presented.
But what if we told you you're the thing standing in the way of greater success for your small business?
If you haven't sought an outsourced marketing agency to handle your company's marketing and you're doing it all yourself or handling it all in house, you're wasting time and money getting lesser results.
This post isn't a sales pitch, it's a truth bulletin.
Marketing feels undefinable at the ground floor of a lot of companies. It shouldn't.
Marketing solely exists to get more qualified eyes on your business but how can that truly work if your eyes, as a small business owner, are on more than just the marketing of the business?
Even back in 1913 the Ford Motor Company was making a Model T on the assembly line in 90 minutes.
How?
They had experts and specialists, staying in their lane, doing what they do best for the greatest result. Henry Ford wasn't making the entire car himself.

Unless marketing is all you do, as a small business owner, your lack of speciality in the trade is limiting the company.
So how do you grow the company and save time and money—all while getting out of the way?
Outsource marketing.
We're going to tell you the top 9 reasons why you should be utilizing outsourced marketing services for your small business, but let's start with defining it.
What is outsource marketing?
It's pretty simple really. Outsourced marketing services means you're trusting your company's marketing efforts to a third party. These marketing professionals will be specialists in key areas like digital marketing or traditional marketing to help your company get more visibility to the brand and grow your bottom line over time.
For the sake of this post, we're going to put a heavy focus on digital marketing, which is comprised of things like the following:
Search engine optimization
Digital advertising (think Google Ads, Facebook Ads and so on)
Social media
Video optimization
App optimization
And more
Here at Agency Jet, we're specialists in search engine optimization (also known as SEO).
So what are we going to do? We're going to stay in our lane and take an SEO focus on outsourced marketing.
And there's good reason for it. It's the most cost-effective marketing tool you could get from a digital marketing agency.
Here's just a simple breakdown of comparing outsourced marketing to hiring a marketing employee in-house to doing it yourself. We breakdown these numbers in more detail below.
Small business owners need to save time and money. SEO is a good way to do that.
Don't worry though. This isn't a sales pitch from Agency Jet. Far from it!
What it is is a quick guidebook for a small business owner to understand the benefits when it comes to answering the question: "Should I outsource my marketing?"
What are the biggest pain points for small business owners to market the company?
Let's identify why you'd even have found this article in the first place.
Chances are you're a small business owner who knows you need better marketing but you are a bit stuck as to what affordable solutions are available to take it up a notch.
Here's the good news. You're not alone.
In order to truly identify benefits, it's probably healthy (and a bit cathartic) to identify some of the top reasons small business owners would even consider outsourced marketing services.
The company has no true marketing strategy
You're taking a throw it at the wall and see what sticks approach. What does this sound like in real life?
"We should have a Facebook page."
"Our competitors are doing this, let's do that too!"
"Let's throw a couple hundred bucks at Google Ads."
All that sounds like is the person in charge doesn't have a plan.

What's content marketing? In a nutshell, how you talk about your business digitally. If you don't have a strategy around this, that's a lot of sales left on the table.
The company has an expensive marketing department
In house marketing teams are great, don't get us wrong, but they are EX-PEN-SIVE.
The reality of an in-house team is simple. They better deliver. They better be pumping out marketing materials faster than Ford could make a Model T. They better be sharing their analytics and results weekly. They better have at least one marketing expert running the show. And they better be helping your company make more than they cost you.
Internal teams are great in theory but an in-house marketing department for a small business is going out of style faster than the mullet.
There aren't enough people to handle it
You'd be forgiven if you put your company's marketing at the bottom of your pile. Every small business owner has done it at some point.
And every time they do it it's a mistake.
The biggest issue isn't that you pushed it down the pecking order, the biggest issue is that you decided to add it to your list of to-dos at all.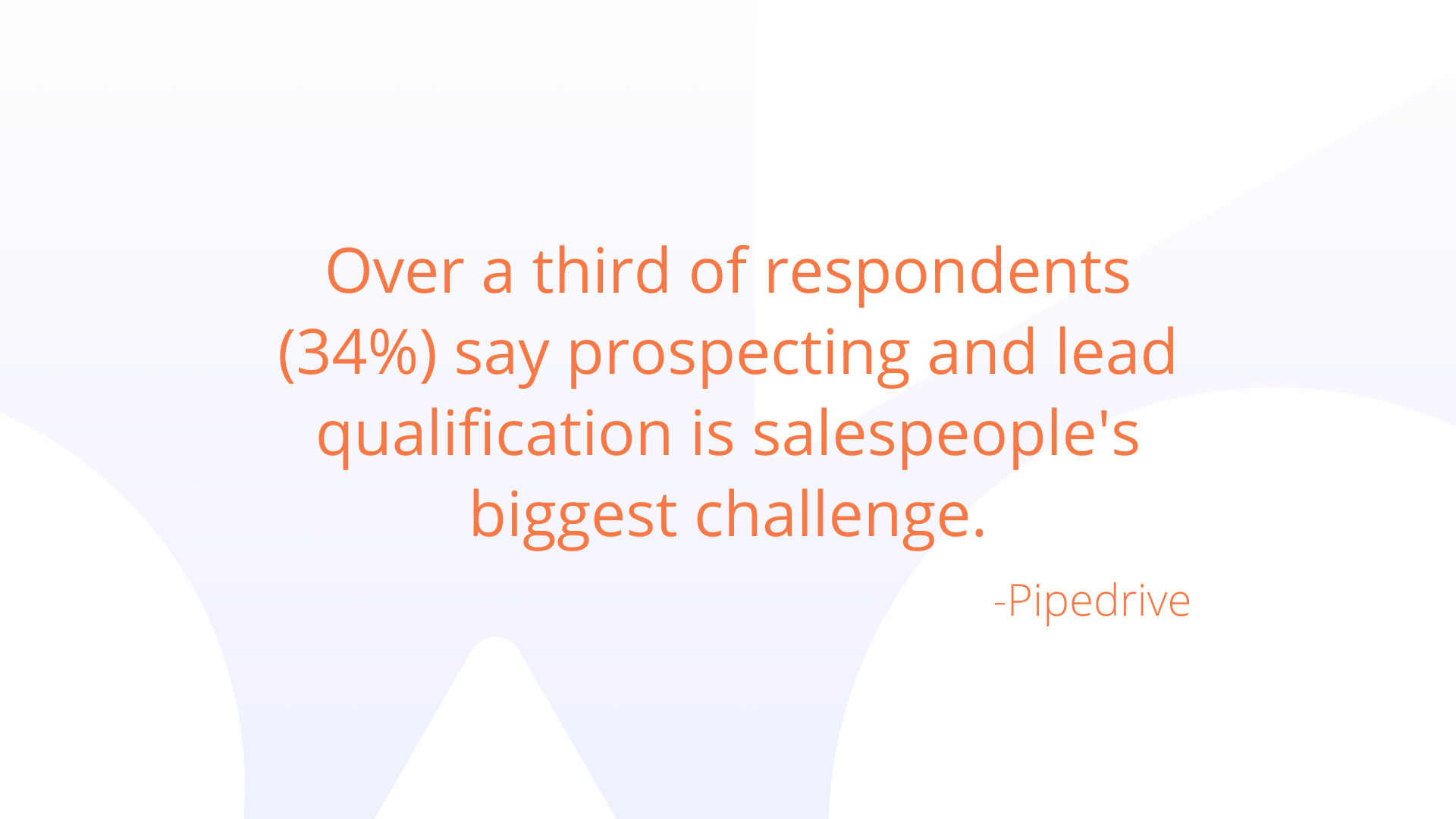 Why is this stat here? Because outsourced marketing has one mission: to get your business more leads. And that takes more hours and more expertise than you think.
Marketing is a full-time job. Running a business is your full-time job.
An even bigger issue? Knowing you're not equipped for the job and hiring someone else who isn't equipped to do it.
We've heard people say, before talking with our professional marketing agency, that they hired a college kid to run their social media or to do their local SEO.
This is your livelihood. Marketing is the thing that enhances that livelihood. A college kid may have more expertise than you but not enough to truly make a big enough difference.
No matter how cheap they may be, spending money on an unqualified person to handle your marketing is the same as gambling. Only gamblers sometimes win.
Other common pain points
A faulty website
Never diving into digital marketing (IE: relying on word of mouth)
Marketing costs too much
"Marketing efforts don't work for our industry"
"Marketing initiatives are something we're tackling next quarter" (IE: putting it off)
Etc. Etc. Etc.
There's a million reasons not to do something. And there's a whole lot of misconceptions about what outsource marketing is and what its value to a small business can be.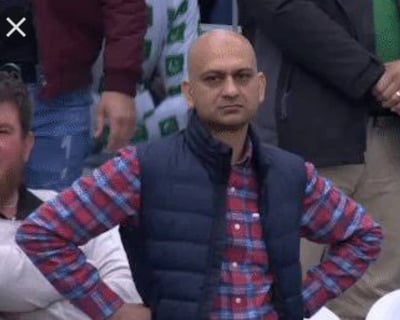 If "we don't need to hire a marketing company" had a face.
But enough lead up.
Here's what you came for.
9 reasons to outsource marketing for your small business
1. It's wicked affordable
Let's get money out of the way. You don't want to spend a fortune and you want your marketing efforts to yield at least twice as many dollars back as you invested.
Let's do a simple comparison using ourselves as an example.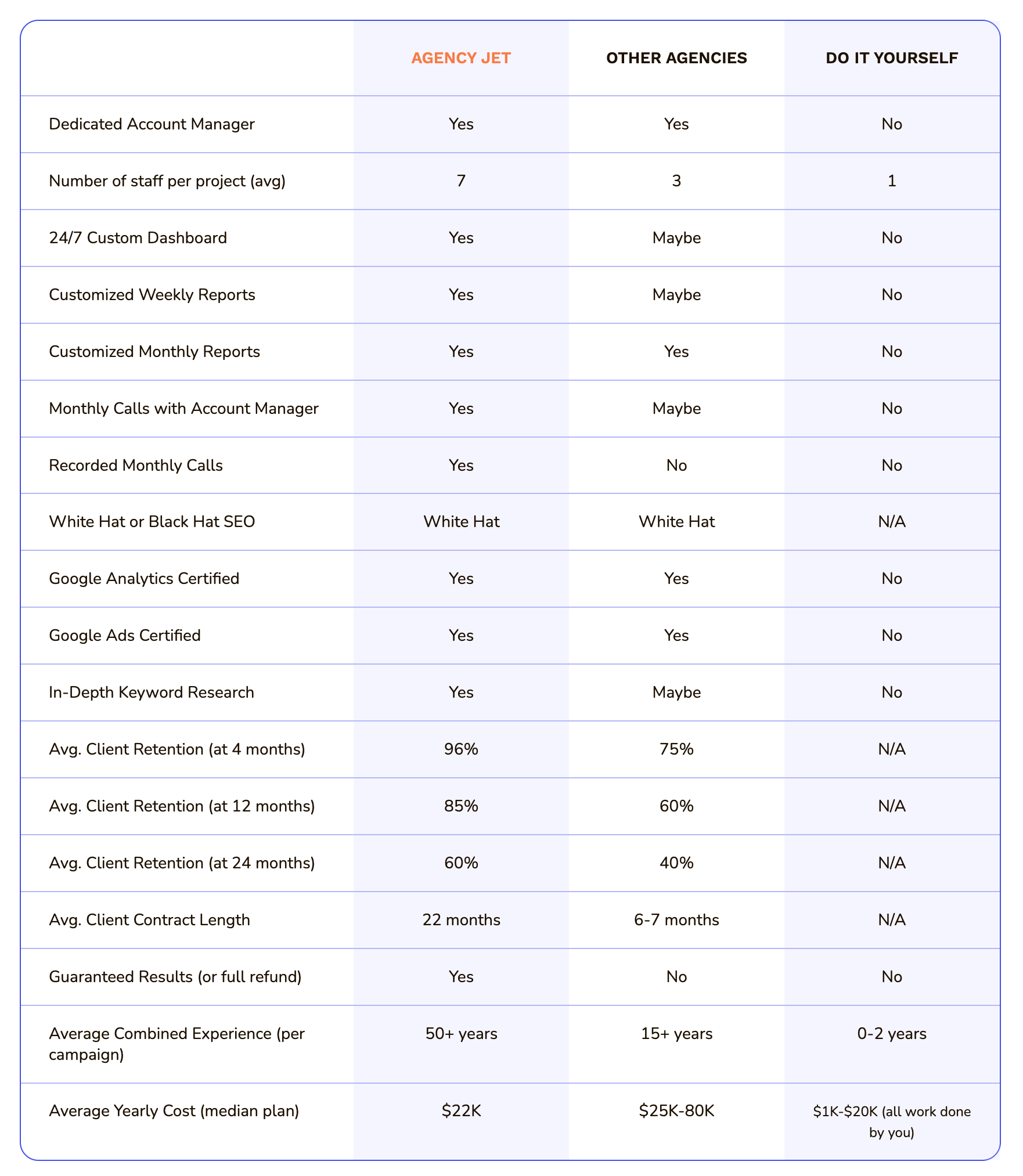 And here's that same example we used earlier to compare what a marketing employee would cost.
You see that? Let's summarize.
If you do all the marketing yourself, you're going to do it poorer than someone else and it's going to take a ton of your time.
If you hire an internal marketing manager to do it, they're going to do it better than you but cost you a lot of money and they won't guarantee your results.
If you hire a professional marketing company to handle it, they will cost more than DIY in dollars but less in time. They will cost less than the employee and they will guarantee their results.
Say you're a small business who does work locally. The average local SEO services package from a reputable digital marketing agency is likely to cost less than $2500/month.
Strictly in dollars, that's half the cost of ONE internal marketing staff.
But what about time?
You're a business owner, so you're pretty awesome, right? Let's say if we put your work into an hourly value, you'd be worth $100/hour. We know, it's terribly low but we like easy math.
You should be dedicating at least 20% of your time marketing the business. Conservative, on a 40 hour work week, that's 8 hours, right?
Thats $800 a week for 52 weeks. What's that equal? $41,600 per year. The outsource marketing agency costs two-thirds that amount and they do all the work for you. Oh, and they guarantee their results.
If you do it all as a non-expert, the only guarantee is your time is spent better elsewhere. Now who wants to spend over 400 hours on anything for minimal result?
2. The work is extensive
Not only does a marketing firm cost less than an employee and take less time than DIY, they also offer a litany of services.
The majority of digital marketing agencies will provide SEO, Google Ads, social media, web design, web development, and a whole host of other services.
What's that translate to? Teams of experts, at affordable rates, giving an all-encompassing marketing program to your brand to help you look good online.
3. The work is expertly done
Hiring a team of marketing experts also means that you're going to rest easy with the quality of the work. This is how these outsourced marketing agencies make their money, so they're going to do it well.
That means they pay attention to marketing trends so you don't have to. They have more marketing resources than your company does. Their marketing activities are approved by search engines, users and coders. Their marketing plans clearly outline the marketing tasks they are going to do to get the work done for you. And a wide range of other key deliverables you'll need.

You need technology to help your small business get a leg up on the competition. Outsourced digital marketing firms utilize the latest and greatest to get you found and to ramp up leads.
From their marketing materials, their content creation setup and more, the experience of the team is the real benefit. And they'll save you, the business owner, a whole lot of time in the process.
4. Outsource marketing saves a ton of time
If you've been paying attention, you probably scoffed at the idea of dedicating 8 hours of your life every week to marketing.
Trust us when we say that number is low.
Let's face it. You know it. We know it. A small business owner doesn't have that time to give. And we've already established, you're likely no expert in digital marketing to begin with.
That's why outsourced marketing is so valuable. All the marketing functions required for your business fall under one roof. These skilled experts are going to give valuable insights and KPIs, they're going to show you the work they are doing every week, and they are going to guarantee the results of the work or you fire them.
On average, an SEO campaign done by a professional digital marketing firm will only require one or two hours of the small business owner's time per month. You read that right. Per month.
What would you do with an extra 30 hours per month? Sounds like your small business has that much better chance to grow.
5. Outsource marketing operates in the background
This is a modern marketing team who gets your goals and targets figured out through rigorous R&D and then implements the best practices outlined by Google, social media platforms and others to get your brand found for your key products and services.
Once these outsourced marketing agencies can learn about you and your goals, this application of their expertise can very often be done autonomously.
Should they be a truly rock solid agency, they'll inform you of all their implementation, just in case you'd want to change something.
Remember, they'll guarantee their results through more visibility of the brand using analytics. If they don't do that after a handful of months, fire them and outsource your marketing with another firm.
According to Clutch, there are over 66,000 digital marketing firms in the USA. That leaves your small business a ton of choices on who you go with.
6. All of the analytics are provided and interpreted for you
Any digital marketing agency who deserves your business will be monitoring their work through analytics.
For SEO, tools like Google Analytics, SEMrush, Google Search Console and more keep tabs on how the strategic marketing plan is impacting the visibility of your website.
Your marketing firm should be sending these numbers to you in weekly and monthly reports.
The great agencies will not only send you those reports but will get on the phone with you every week or every month and actually tell you what they mean as well.
Data points can be confusing, getting context is a massive boost for you to determine the ROI of the work.
7. Extra features that are completely included
Not only are you going to get key insights from these tools, the outsource marketing agency will also likely have a ton of other tools for you to take advantage of.
It's not uncommon to find things like:
Call tracking
Form tracking
Review tracking and gathering
Audit scores
Backlink analysis
Buyer persona creation and facilitation
Chat bots and features
A custom dashboard
And more!
8. Results are guaranteed
There's a reason we keep mentioning this.
For an outsource marketing agency to keep your business, they have to get results.
Their heavy lifting should result in more inquiries and prospective customers. Their work should have a direct result in your website showing up more online for your key products and services. Your phone should ring more. The traffic on your site should be going up. If these things aren't happening, time to give them the hook.
Keep in mind, there are over 38,000 search engine optimization agencies in the United States alone. Should you really stick by someone who can't get it done?
9. A true partnership
If you find an outsource marketing agency that does get it done, though, that's the recipe for a long lasting partnership.
For example, SEO services may be the most cost-effective but they do indeed take time. So while you're not going to double your website traffic in the first month or two, you should be able to experience massive gains after 6 months. And those results will continue to build and stick around.
In short, the longer you do SEO, the cheaper it actually gets.
But the gist is pretty simple. Whether you need SEO services, Google Ads management, social media management or something else, there is a whole other level of expertise out there in the form of outsource marketing and it doesn't break the bank.
Conclusion
It's hard for a business owner to let go of control. But it's precisely that control that can get in the way of the company's success.
As a business owner you either don't have adequate time to dedicate to marketing, are not a marketing expert or both.
It may seem like putting the fate of your brand's future in the hands of some strangers may be a terrible decision but when those strangers are a team of marketing experts who guarantee their results, save you time and cost less than if you did it yourself or hired an employee, the benefits will always outweigh the downsides.
So where do you start?
Before you start vetting agencies seriously to handle your marketing, you really should be getting more information about yourself.
Just so happens Agency Jet offers a 100% free and educational assessment of your website with no sales pitch included.

We believe any small business website should be the company's number one employee. This assessment helps you understand where you're currently at in the digital world. And if we start selling to you, hang up on us.
Join the thousands of SEO-obsessed readers on our mailing list