Conversation
Us: What do you do when you need to find something?
You: What do you mean?
Us: Do you go to Yellow Pages and look it up?
You: Yellow Pages?! No, I go to Google.
Small business doesn't operate like it used to. Not that long ago the most effective marketing was door to door, putting up a billboard, a radio ad, a print ad or telemarketing. These days, if those are your primary sources of marketing, you may be considered a dinosaur. We ask people all the time, "Where do you go when you need to find something." "I go to Google." It's the response we get 99% of the time and typically we'll follow up with, "What makes you any different than your customers?"
Ranking in search engines like Google, Yahoo and Bing is of paramount importance for your small business as searches are on the rise. In Google alone, there is an average of 63,000 searches every single second! That's not just beating old marketing techniques, it's lightyears ahead of them.
The Rise of SEO Effectiveness
Many people aren't really sure what SEO is and spending money on SEO services for your small business can not only be daunting, it may be questionable. How can you buy something when you're not really sure what it does?
But as Billy Bean said: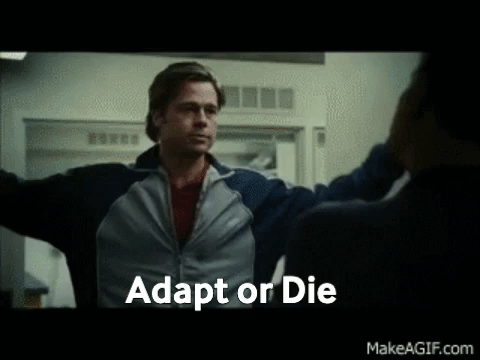 To figure out whether buying SEO services makes sense for your business, it's important to look at the numbers of this rapidly changing landscape.
Marketers reported in a 2016 Ascend2 poll that SEO is becoming more effective as a strategy with 82% of those marketers stating its effectiveness is on the rise.
42% from that same poll said effectiveness of SEO has increased significantly (Source: MarketingDive)
76% of desktop searches for the last 12 months have occurred on Google
82% of mobile searches over that same period have occurred on Google (Source: Net MarketShare)
In comparison, Yellowpages.com, which is to say the Yellow Pages itself, only gets 44 million views to their site a year across the whole United States. Google.com get's that many hits to its site every 12 minutes. Small business marketing tactics can no longer solely rely on offline methods. Based on numbers alone, there's a reason to buy small business SEO services.
The Importance of Being Specific
SEO is like buying air. With the above numbers you know you need it but you're not sure what it looks like. If you haven't started SEO work on your own or through an agency yet, you're behind. Surely your competition has dived into the online marketing space and currently has a leg up on you. But that doesn't mean that you can't quickly catch up.
If you want to get your website ranking you need to know what you want to be found for. Many marketing companies should provide research as part of their services but it's your job to tell them the general direction in which you want to go.
Let's say you sell candles. It's a highly competitive market with thousands of brands and superstores like Yankee Candle and Candles To My Door, not to mention you have to compete with actual superstores that carry candles too like Target, WalMart, Bed Bath and Beyond and well...you get the picture. It's not an easy world to start from nothing online and then decide to compete with these giants.
So how do you get started? How do you help the marketing agency you just hired get results for you?
Get specific.
If you sell candles, you don't want to just choose a brand like WoodWick Candles and you don't want to just choose a scent like Frasier Fir. It would be amazing to rank in Google for terms like these but the reality is, your competition and big stores spend thousands monthly and have been for a long time to be ranking well for keywords like these and for good reason.
WoodWick Candles = 27,100 monthly searches in Google
Frasier Fir Candle = 1600 monthly searches in Google
WoodWick Frasier Fir Candle = 170 monthly searches in Google
You'd love to rank for "WoodWick Candles" and you'd love to rank for "Frasier Fir Candle". That's a lot of potential business, right? It is, but only if you're on the first page of Google for it. Those mega stores we were talking about are likely spending thousands a month on ad budget just for "WoodWick Candles" let alone what they are also spending on top of that for SEO services.
But you're a small business. Can you afford to spend thousands of dollars on a single keyword?
Of course not.
Where you can compete is on the more specific keyword like "WoodWick Frasier Fir Candle". Sure it's a lot less searches a month but it's targeting a single brand and a single scent of candle all in one keyword. Now imagine if you target other brands and scents in the exact same way. Say you go for 20 keywords that are similar to "WoodWick Frasier Fir Candle" just with different brands and scents and say all of those keywords average 100+ searches a month. At a minimum, you could be looking at 2000 searches from this group of keywords to your site.
50% of search queries are four words or longer
This sort of traffic doesn't happen overnight. Your marketing agency will have to work extremely hard for months to build this momentum, but once you've built it, it becomes your foundational business online. And once you have that foundation, you can begin going after way more than 20 keyword phrases.
To compete with the big boys from day one is foolish. To go after the low hanging fruit first allows you to compete with the larger stores in years to come.
Online is More Local Than Ever
If you're a small fish in a big pond, going after specific phrases online is the way to go, whether you're national or local. But local businesses have even more to think about in a lot of ways. Not only can they rely on a solid keyword and content strategy, they also need to put a heavy emphasis on where they are physically in relation to their customers.
Google "near me" searches have more than doubled since 2016
"Near me" was rarely added to Google searches five years ago. Now it's ubiquitous. Whether your potential customers are typing it into their desktop at home or asking Siri or Google on their mobile devices, it is pivotal that your business shows up in your local area for SERPs (Search Engine Results Pages) and in the map.
If you're a local auto body, can you imagine not showing up in the mapped results for a search like this?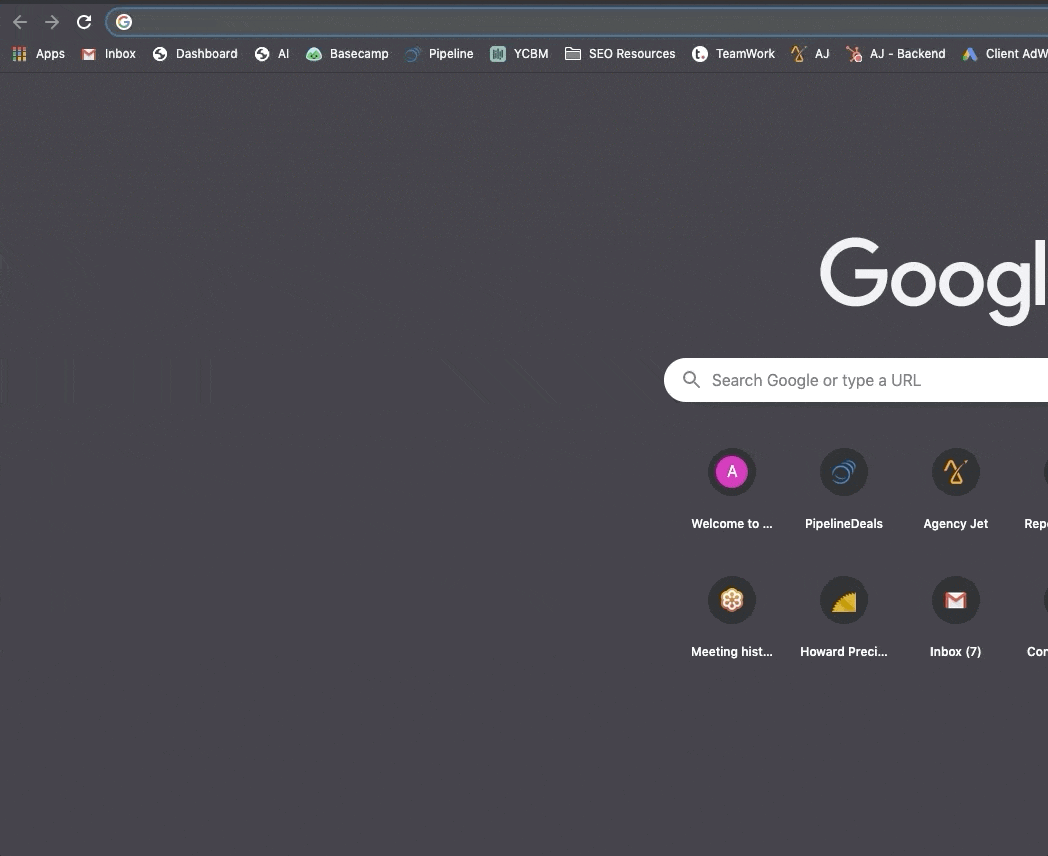 A proper digital marketing agency will ensure that you are found on the map in your local area for highly relevant keywords to your potential customers.
If you're a local company and ranking in the map is not included in your small business SEO services, time to ditch your marketing company and find one who includes it. The last thing you want to do is miss the train with willing and excited customers in your local area. It's goes without saying how important this is but here are the stats to back that up anyway.
72% of consumers who did a local search visited a store within five miles of the search area.
28% of searches for something nearby result in a purchase.
Local searches lead 50% of mobile users to visit stores within one day.
Get Out From Behind the 8-Ball
It was said earlier, SEO is a daunting challenge and it's like buying air. It's a vital resource to improve traffic, leads and purchases to your business but it doesn't happen overnight. SEO time and time again has been considered one of the most cost effective strategies to grow a business.
Small business SEO services shouldn't have you competing with mega stores on day one, going after keyword phrases that are unreachable and not appropriate. Local businesses need a digital marketing agency that puts a primary focus on showing up in the local area via maps and "near me" queries.
As a small business, if you're just starting SEO, your goal should be to grab the low hanging fruit and build credibility with the largest search engine in the world, the new Yellow Pages, Google.