GUIDE: What's the Average Length a Blog Should Be To Rank?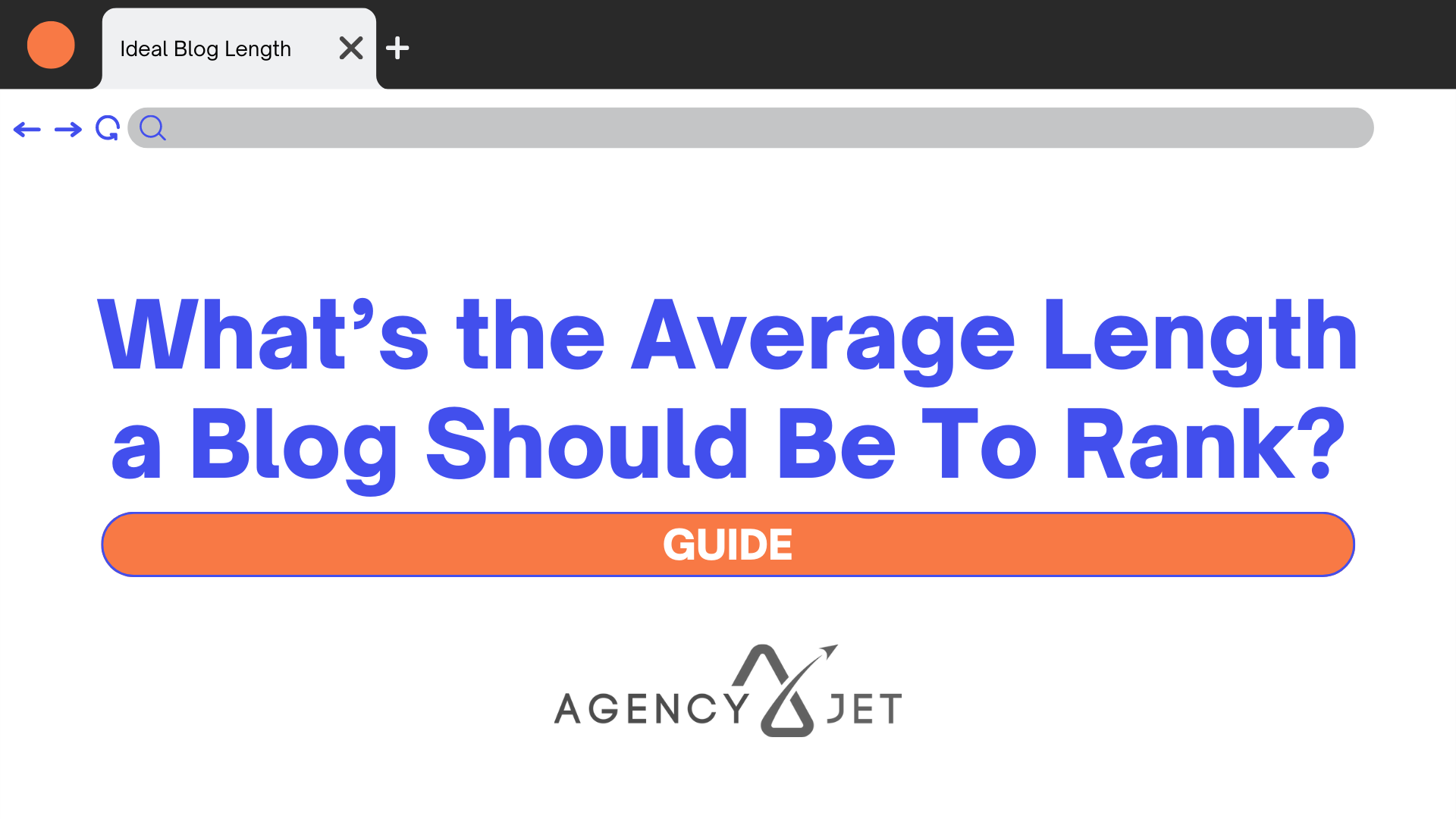 So, you're starting a blog to improve your rankings on search engine results pages.
You know that you should optimize the elements of your blogs, like keywords.
But like anyone starting their blogs, you're wondering what the best length for a blog post is.
Are you making them too short or too long to rank?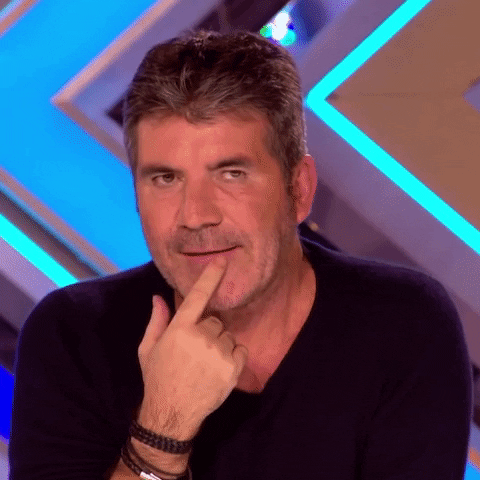 Small business owners trying to figure out blog length.
It's critical to know the answer to these questions since you're facing steep competition from other small businesses.
In fact, 92% of respondents in a study from SEMRush said that they use blogs to grow their business.
In this post, we'll:
Explore what is the average length of a blog post
Show you a few cases of what is a good blog length
Provide several tips for making a compelling blog post so that you can rank higher on Google and be more visible to your target audience
What Is the Ideal Length for a Blog Post To Rank on Google?
While it's true that short blog posts are great, the trend has already changed.
According to Ahref, blog content with higher word counts tend to rank higher in Google search results. More specifically, they have words upwards of 750.
Similarly, a Backlinko study revealed that the top three results in a Google search have an average word count of 1,890 words.
So, if you ask us, "what is the average length of a blog post that works?" Our answer will be between 1,000 and 2,000 words. Other studies conducted by SEO authorities like Moz, Medium, and HubSpot tend to be around these values for a compelling average post length.
So, what does this mean for a small business?

First, your business must churn out long-form content to secure a comfortable rank on Google's search results page.
Secondly, and most importantly, you must know your product, no matter what it is.
This is because there is a need to write types of content relevant to your subject matter constantly.
If you don't know information about your product, then there's a good chance that you won't be writing high-quality content and your blogs won't rank well, especially in the face of stiff competition.
What Should Be Your Approach To Determine the Length of an Effective Blog Post?
As a business owner, it can be tempting to go right ahead and promote your products from the get-go.
However, this salesy approach will take you nowhere and can even result in shorter posts.
Today, your audience is constantly looking for resources as they search for their problems on Google. Your blog post should help your business and function as a reference article for your potential customers.
Here are the three things you need to consider for what is the best length for a blog post:
All About Intent
As we said, you can't just make your piece of content about you or how your great product is. The intent of your post should always be to help your customer find the answer they're looking for.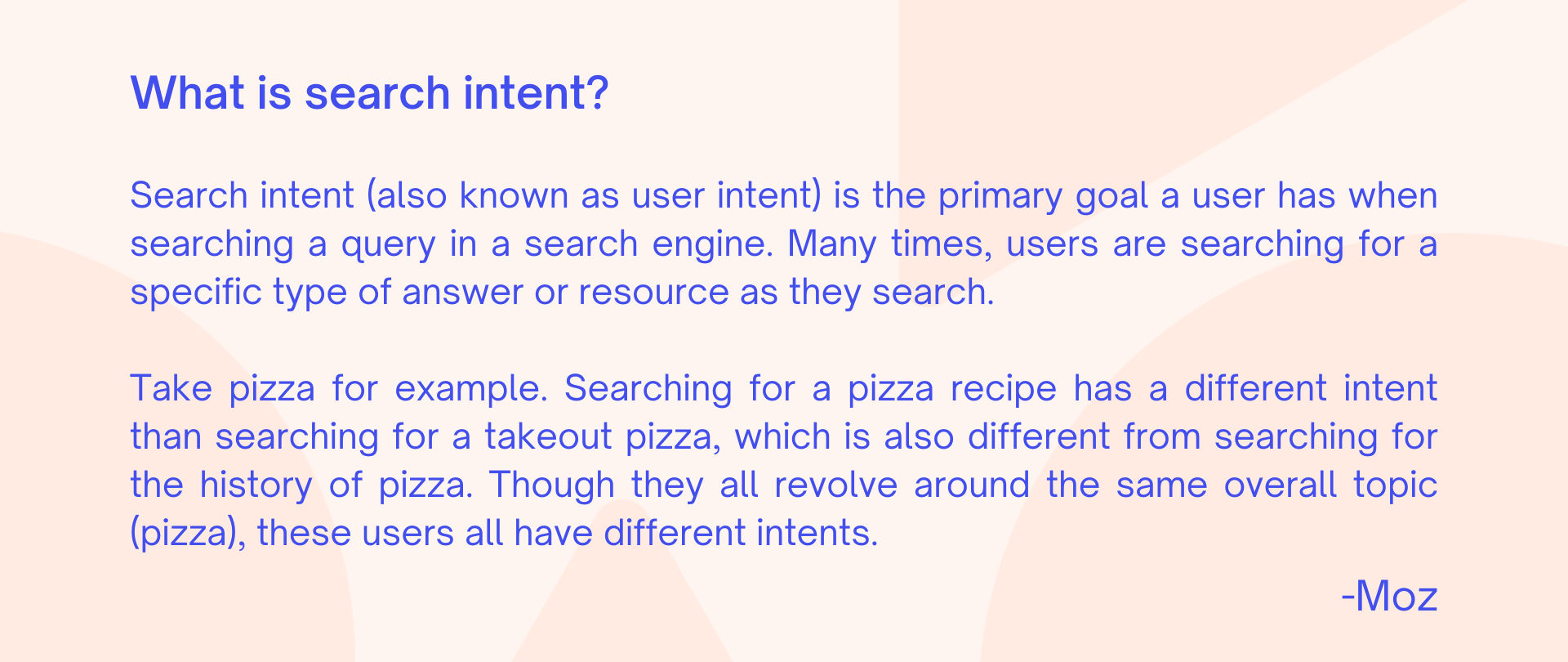 To illustrate more clearly, let's look at the intent on both sides of the coin:
Firstly, the search intent of the user. Are they searching for a solution? Or do they just want an answer to a simple question? You have to ensure that your blog post is evergreen. Meaning, that your blog post should satisfy the user regardless of the intent of their search.
Secondly, the intent of your content piece. You're making a mistake if your blog post's objective is to sell or create similar content to your competitor. The right approach is always creating a blog post that solves a customer's problem. In short, the type of posts matter. If you are only selling through your content, you're missing a key opportunity to connect with your user.
It Must Be Unique
Another factor to consider for the optimal blog post length is its uniqueness.
You don't want to write about something many competitors already wrote about. Instead, you should look for subject matters that your competitors haven't thoroughly discussed. This way, you're adding value to your potential customers and enhancing your position as an authority in your niche.
Furthermore, uniqueness isn't only about the topic you're writing about. It can also be the voice you're using in your blog post. For instance, while most of your competitors use a formal or advisor-like voice in their pieces, you can experiment with having a more conversational voice in your blog posts.
Having a unique point of view will allow you to cement your own place in the market once you start ranking in organic search. Having a unique POV is crucial. After all, you're not the only one in your niche that solves a customer's problem.
Getting a quick answer to a potential user, followed by a bunch of resources to support that answer will always be the sweet spot when it comes to appealing to search engine algorithms and the user alike.
It Should Accomplish Something
Lastly, your blog post should accomplish something. Obviously, you posted your blog because it either:
Answers a question
Solves a problem
Makes something easier
Adds knowledge to your target audience
Maybe it accomplishes something else, but you get the point. Your blog does not serve as another way to make a pure sales pitch.

Instead, it's there to help your customers achieve what they want when they go to Google and search for something.
Tips on How To Write the Ideal Length Blog Post
Knowing what should be the length of an effective blog post can be pretty tricky. On the one hand, you'll want to help users solve their problems with your blog. Conversely, you want to ensure that your blog ranks high on Google without repeating ideas throughout the content piece.
According to GrowthBadger, content quality is the most critical factor for success in blog posts.
So, how can you keep your blog quality high while maintaining a good quantity of words? Here are some best practices that you can follow when writing your blogs:
Tip 1: Speak Only to Your Audience
This may sound obvious, but many businesses still fail to speak specifically for their audience. While you may think that casting your net wide will give you more opportunities to make a sale, that's really not the case.
Let's admit it. Not everyone will need your products or solutions. Therefore, any business must know who they should sell to and, in this case, create a content strategy for.
If you're unsure who your audience is, try making your buyer persona. These characteristics will help you determine your audience and calibrate your blogs and marketing content towards them. Some characteristics include:
Gender
Income level
Location
Age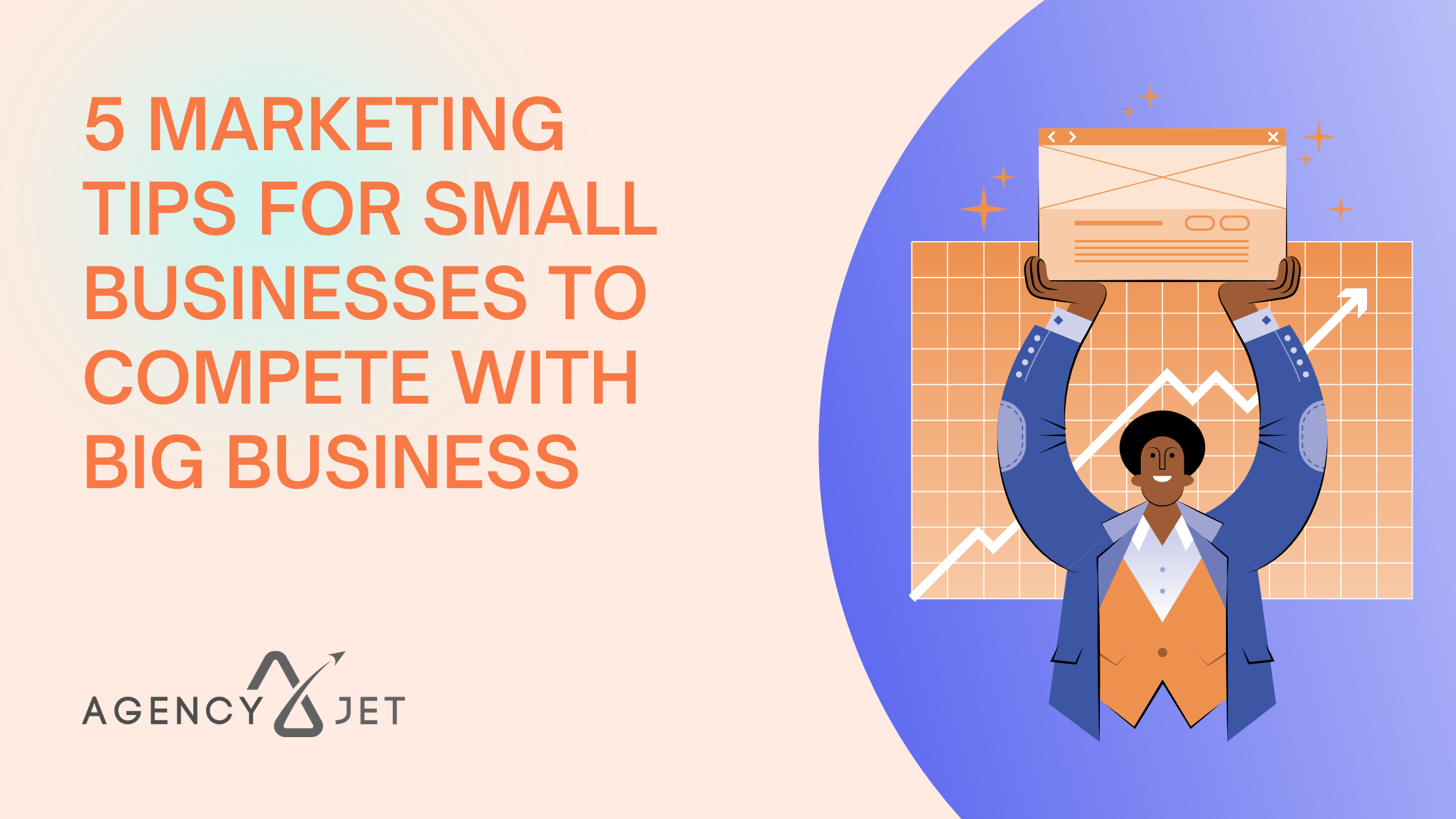 Speak only to your direct audience. That and other tips in the blog post above.
Tip 2: Use of Lots of Media
The second thing you should consider is using lots of media like videos and images in your blogs.
This tip is crucial since your blogs will range from 1,000 to 2,000 words. In many instances, your blog will be dull and tedious to look at, which turns off many readers.
To fix this, you need to break up the long sections of words with an occasional image, gif, or video, among many things you can insert into your blog. This helps make your blog post more interesting and engaging for your reader to look at.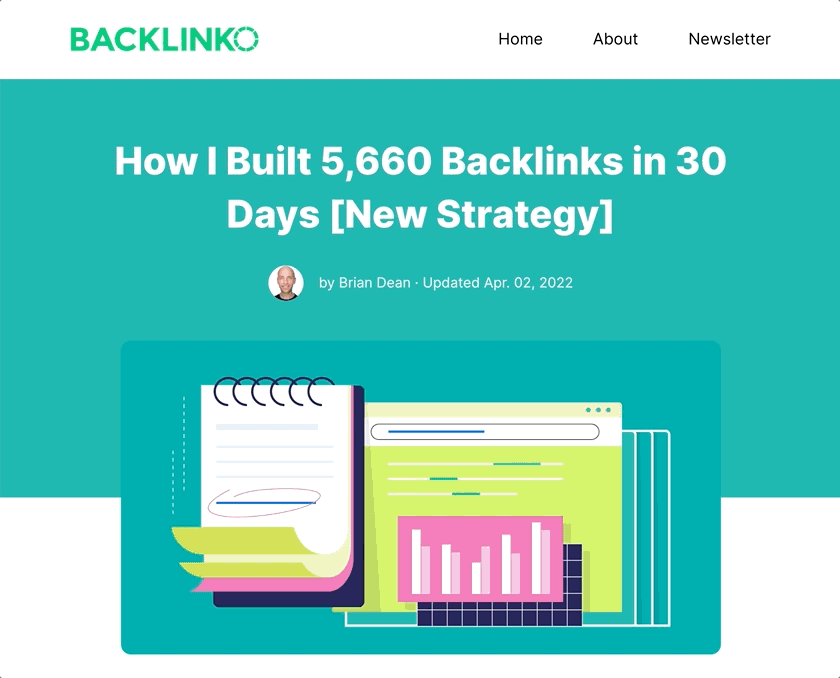 Backlinko, an authority on backlinking, excels at including a ton of media in their posts. It makes it engaging and provides great resources for the reader.
You can also add infographics and charts to help make your blog post more digestible. Many experts think that visual marketing plays a massive role in the success of a business. Therefore, it's essential to use lots of media to complement the length of your blog post and make it more effective.
What's vital to factor into this practice is relevance. Placing arbitrary images or videos won't support the blog articles. Make sure each form of media supports the argument you're trying to make.
Quite simply, think of any popular blogs you've come across. Are they text heavy or do they feature a good amount of media to support it?
Tip 3: Simple Sentences and Short Paragraphs
Another best practice for any blog is to use simple sentences and short paragraphs.
"But aren't we trying to make our blog post longer?" We hear you ask. While it's true that you need to focus on long-form blog posts, you must keep in mind that your blog post will be read by non-expert individuals.
Unless your niche is highly academic or technical, there's no need to use complex and long sentences in your blog. Instead, you should be more engaging, use shorter paragraphs, and take advantage of the white space between words.
Simple sentences and short paragraphs make your blog less intimidating, encouraging users to keep reading your post.
The king of this format in the SEO world is Neil Patel. He applies the same tactics of ideal word count, ranking factors that will help the blog perform and relevant content to make sure his content pieces are useful to the user.
And he does it all with a simple short-form content mentality on the sentence and paragraph level.
Simple sentence structure from one of Neil Patel's blog posts.
Tip 4: Provide a Healthy Amount of Links
Blog posts with over 1,000 words should provide ample opportunity for search engines and users to continue the conversation. For instance, you may have been curious about a sub-topic in a blog post and wanted to learn more about it.
The best way to do this is by populating your blog with links to other resources that users will find helpful in their research. Not only does this help them, but it also enhances your blog post's rank since linking is an SEO best practice.
There should be a healthy mix of internal links to other resources on your site and outbound links to support your statistics and other claims.
Tip 5: Have Your Own Voice
As we said, having a unique voice will help your blog stand out from the rest of the competition.
Creating your own brand voice will make your content more engaging for your readers. In fact, 88% of a study's respondents think that brand voice plays a huge role in connecting with their audience.
Make your content more fun and dynamic by steering away from boring language unless, of course, you really need it.
Remember, you're not here to create average content. Just because you're answering a question or providing resources to users doesn't mean the content can't be engaging.
Through your own unique voice, you can focus on helpful content that creates a lasting impression on the reader.
Tip 6: Have at Least One Call to Action (CTA)
So, you finally made a quality blog post with an ideal length. Your audience enjoyed reading it and sees value in your awesome content. You need to make sure it helps your business by including a call to action.
However, you shouldn't spam your blog posts with CTAs. Instead, we recommend you put a CTA at the end of your content to help them take action after being delighted by your post. We said you shouldn't be "too" salesy. We never said you couldn't do it at least once. Grab the opportunity to pitch how your business can help them in more ways than just a 5-minute read.
A happy reader might just take the initiative and subscribe to your business.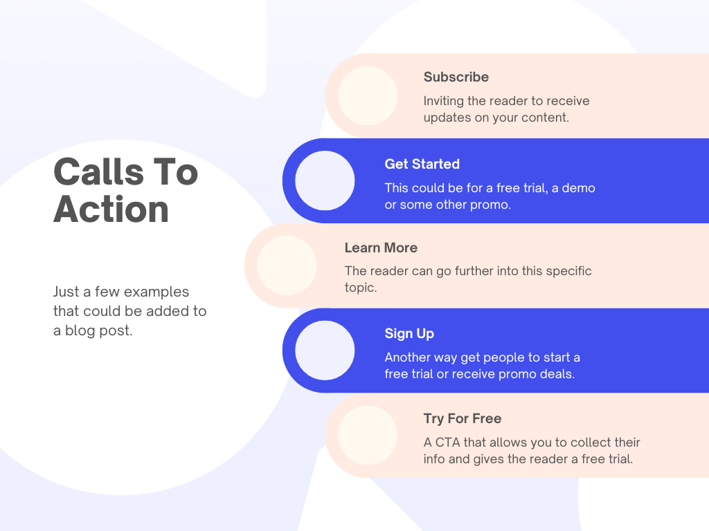 Frequently Asked Questions About What the Ideal Length of a Blog Post Should Be
How Can a Blog Help Your Business?
Blogs help businesses in several ways, such as:
Driving organic traffic to your website by ranking in Google and other search engines
Becoming a content source for your other channels like social media and emails
Converting your leads into actual buyers
Do Blog Posts Actually Bring Traffic to Your Site? How?
Yes. While there are alternative ways to drive traffic to your website, blogging is the most cost-effective and low-barrier way to do so. You can attract website traffic by optimizing your content to relevant keywords and search engines.
Most website pages don't get many updates. Blogging will make your website more active. Therefore, it becomes more visible to search engines and gives ample opportunity to rank higher on their result pages.

What Is an Easy Way To Write an Effective Blog Post Title?
There are many ways to write catchy blog titles. One of them is by using free headline tools that examine the title in real-time. Other methods include asking questions, making promises, and using descriptive language to attract your reader's attention.
Here are some of the most effective/clickable title starts:
"How-To..."
"What's the difference between..."
"Beginner's Guide:..."
"Why does..."
"What are the top 10...."
How Do You Know if Your Blog Post Is the Ideal Length To Rank in Search Engines?
No blog post should have less than 300 words to rank in search engines. However, as we said before, 1,000 to 2,000 words are ideal if you want to rank better than the rest of your competition. Many industries will require between 2,100-2,400 words to truly rank in the search engines.
Do All Effective Blog Posts Need To Be Long?
While the numbers may vary among researchers and SEO authorities, everyone is in consensus that long-form content attracts more traffic and ranks better than shorter blog posts.
While shorter articles can still add value, there are just too many potential discussions left hanging for a reader. Long-form content can be more comprehensive and, therefore, valuable. Because of these factors, search engines like Google rank them better in their results.
Types of Blog Posts and Their Effective Blog Post Length
Ideal Blog Post Length in 2022: The ideal length for a blog post is between 2,300 and 2,600 words for SEO.
How-To Posts: These blog posts explain the process of doing something. Because of their nature, how-to posts can vary in length depending on the task's difficulty. But what is a good blog length for how-tos? It's between 1,700 and 2,100 words.
Listicles: These blog posts are the friendliest format for businesses new to blogging. You can list examples, resources, and tools and then explain them individually. The ideal length for listicles is 2,300-2,600 words.
"What Is" Posts: These are posts that answer what something is. Their perfect length is between 1,300 and 1,700 words.
"Best Of" Posts: This special type of listicle blog shares the highlights of a popular figure. Their ideal length is between 1,500 and 1,800 words.
E-Commerce Product Reviews: These are blog posts that show off a product and its features. Ideally, e-commerce product reviews should be 1,000-1,500 words.
Blog Post for Service-Oriented Small Business Sites: These blog posts present a topic relevant to the solution they're offering. Their ideal length is 1,200-1,500 words.
Blog Post for B2B-Oriented Small Business: Similar to service-oriented small businesses, B2B businesses also write blog posts relevant to their solutions. Their ideal length is 1,200-1,700 words.
Conclusion
So, what is the best length for a blog post? The answer really depends on what type of blog post you're writing. However, you must remember that your blog post should always add value to your readers by solving a problem.
Also, you need to ensure that your content is unique to rank higher in search engines.
Finally, you need to make sure that you're presenting your content from a unique point of view. Having proper search engine optimization on the post is one thing, being compelling to the reader is another.
Grow Your Business With Agency Jet
If you're looking for examples of some of the best blogs online written for the digital marketing industry, look no further than Agency Jet. You can search all sorts of national SEO topics, local and regional SEO topics, digital advertising topics, web design and development topics, and so much more.
Join the thousands of SEO-obsessed readers on our mailing list