"The knowledge Agency Jet was able to demonstrate through the selection process separated them from other agencies. As a client, that knowledge is commonly applied as Agency Jet often "corrects" us or challenges our ideas, and is able to explain why. We do not want partners that say yes to us .... we want partners that make us better."
Bredemeier is the premier source for state-of-the-art sampling solutions as a top manufacturer of swatch cards, fabric by the yard swatches, fan decks, binders, memos, stackbooks, and custom sampling.
Bredemeier joined Agency Jet in November 2020, excited to work with a transparent company that would put their business goals first. Bredemeier had never worked with an SEO agency before, so the goals were simple一growth. More specifically:
Grow organic traffic for "swatch" related phrases
Show all activities via monthly calls and the dashboard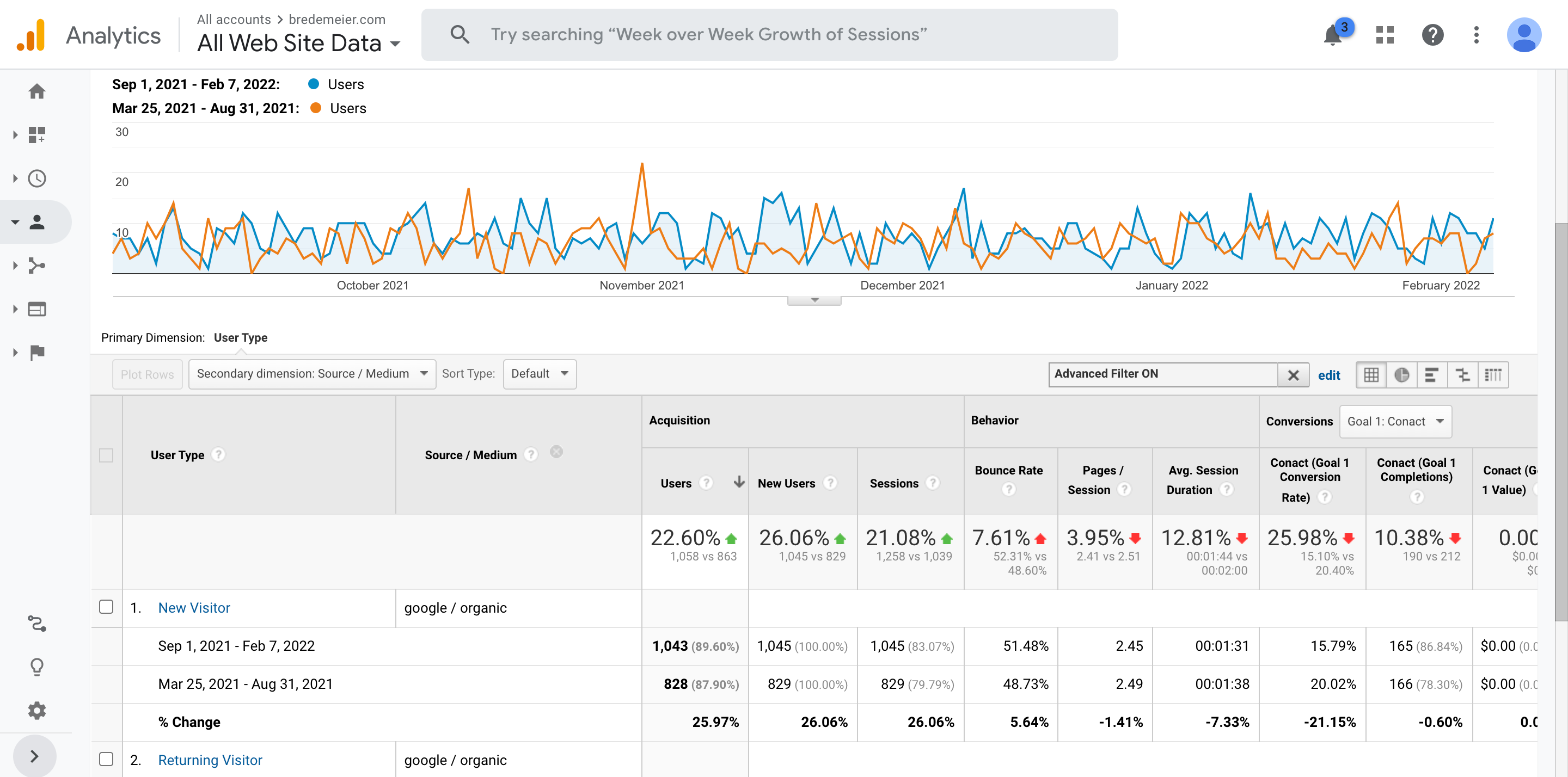 Bredemeier joined on a national SEO Jet 50 plan which would focus on a variety of keyword phrases that mostly included "swatch", "fabric" and "binder" type phrases.
Prior to signing on with Agency Jet, Bredemeier didn't have a single non-branded keyword phrase ranking on page 1 in Google.
Bredemeier's website was extremely sparse when it came to unique, keyword-rich content. Agency Jet's task would be to craft search engine friendly content from scratch.
The main reason Bredemeier chose Agency Jet, outside of results, was our promise of communication. They wanted to learn as much as grow.
Every single piece of content was edited and approved by the Bredemeier team to make sure it sounded on-brand, and of course, it was SEO friendly.
Each call focused on Bredemeier's custom dashboard, complex terms and data points to make sure Bredemeier understood the work and their ROI.
It may not seem like a lot but Bredemeier added 16 non-branded keyword phrases to page 1 at the 1 year mark. Keep in mind, they only had 12 keywords in the top 100 at the start.
Bredemeier didn't even have Google Analytics set up before working with Agency Jet. Comparing ourselves to ourselves, Bredemeier is seeing an average of 25% growth as of Feb. 2022.
Bredemeier had <80 people a month from Google organic traffic and at the 1 year mark they'd achieved 200+ monthly organic visitors.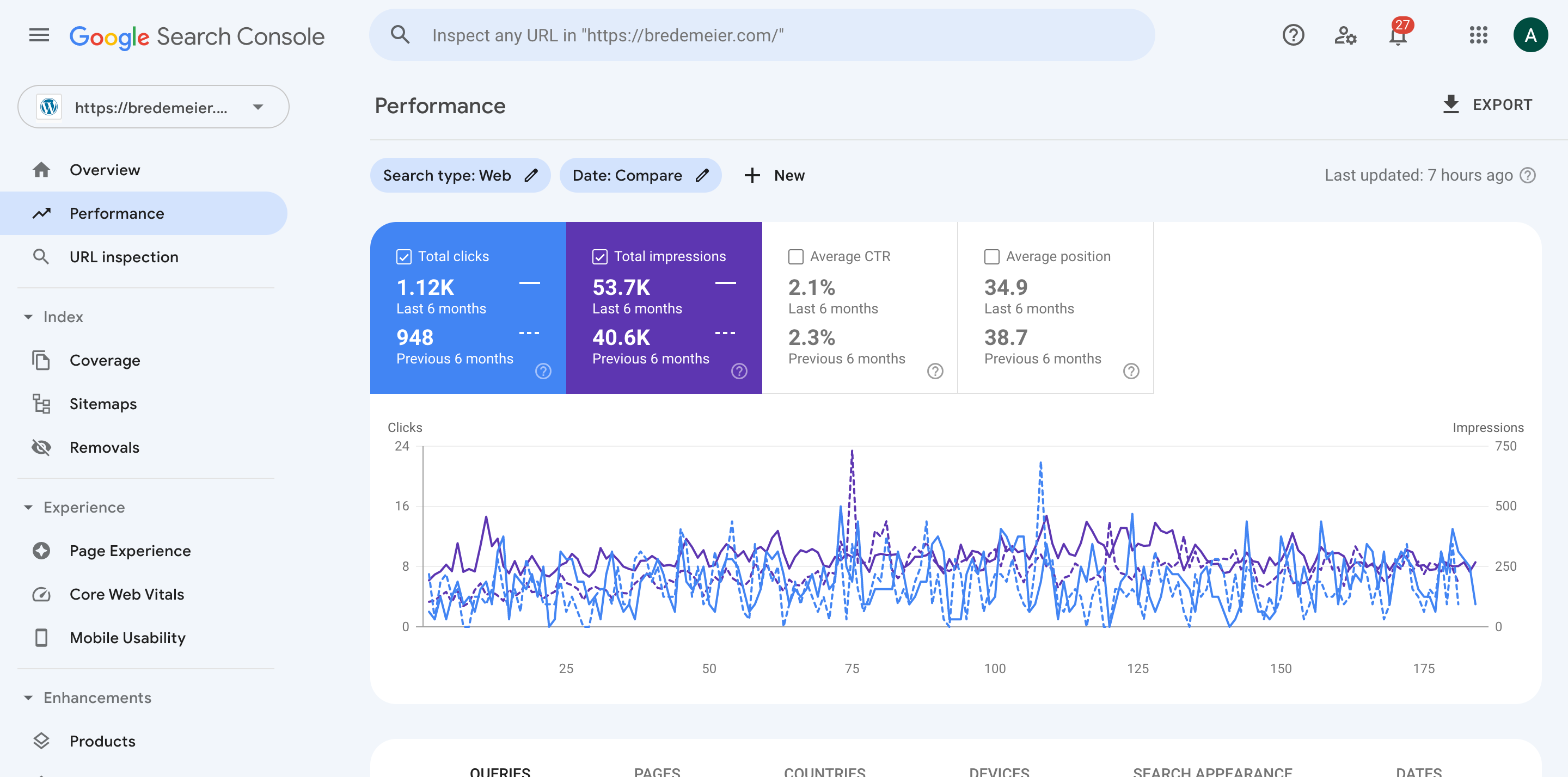 As with all clients, Agency Jet doesn't stay complacent. When keywords hit top spot, clients get new primary phrases to continue their growth. This is exactly what happened to Bredemeier.
Comparing ourselves to ourselves, the most recent Google Search Console numbers (Feb. 2022) are showing Bredemeier continues to gain visibility and clicks, which grew 18%.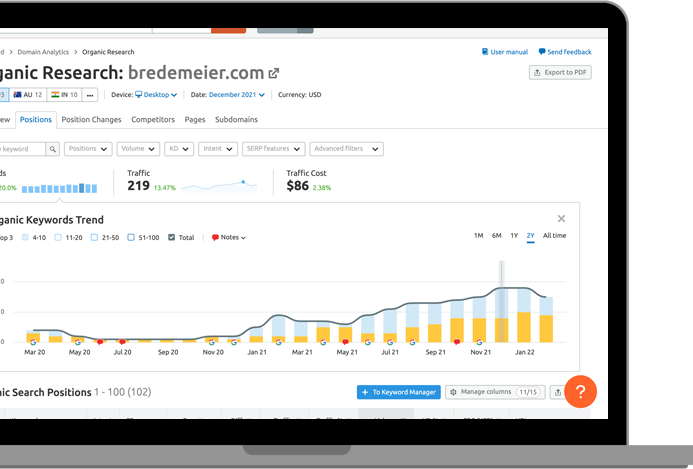 Want to get results as good as these?
Bredemeier got one of these assessments for free, you can too!