"The work that Agency Jet is doing is driving significantly more traffic to our site."
Iron Rock Off Road designs and manufactures suspension components for Jeep vehicles, specifically for the off-road market.
Iron Rock Off Road already had an established base of organic traffic with an average of 22,000 organic monthly visitors. Agency Jet's mission was to increase non-branded rankings and therefore increase organic traffic overall. Some important targets were:
Eclipse 30,000 monthly organic visitors by the end of year 1.
Keep similar quality in traffic when it comes to time on site; keywords needed to align with those who'd convert.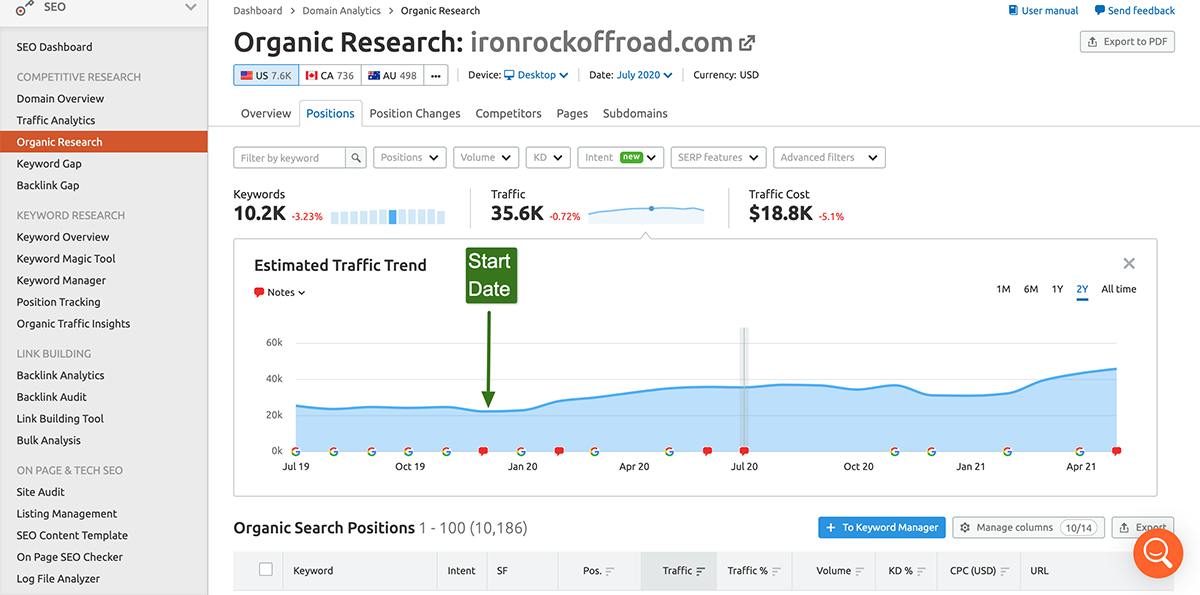 Iron Rock Off Road joined Agency Jet with a national SEO plan. 32% of their 22,000 monthly visitors were from branded search terms. Agency Jet's mission was to lower the branded traffic % by increasing traffic to non-branded terms like their key products.
The national plan focused on their top 5 products and formed a content and linking strategy around these terms to grow rankings and sales.
With 22,000 monthly visitors, the product pages could clearly perform. Therefore, Agency Jet customized the strategy to have a stronger off-page focus.
Agency Jet knew that when new visitors would arrive, the bounce rate would rise but paid close attention to time on site to make sure the increased traffic was valuable.
Agency Jet's customized off-page strategy saw 533 high domain authority links created for Iron Rock at the 18 month mark.
Every month Iron Rock attended a virtual meeting with Agency Jet where we looked at Google Analytics to confirm quality traffic and upward trends.
Page 1 rankings, all non-branded, increased by 739 keywords from Iron Rock's start date to month 18.
When Iron Rock had 23,000 visitors/month that traffic was 32% branded. 18 months in they had 47,000 visitors/month and only 17% of it was branded.
Even with 70% new organic traffic (according to Google Analytics) 18 months in, Iron Rock Off Road saw their time on site average actually increase by 30 seconds.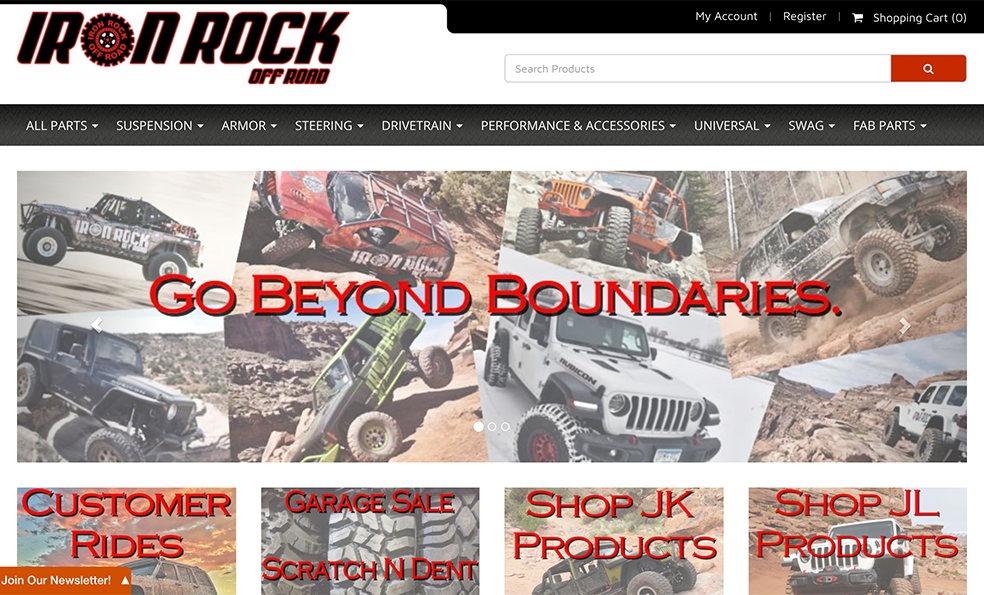 Organic visitors grew in number and converted at a higher rate. After a year and a half, Iron Rock saw their organic sales increase by 522%.
Agency Jet's keyword strategy saw more qualified people land on the site and they converted into sales 469% better than they used to.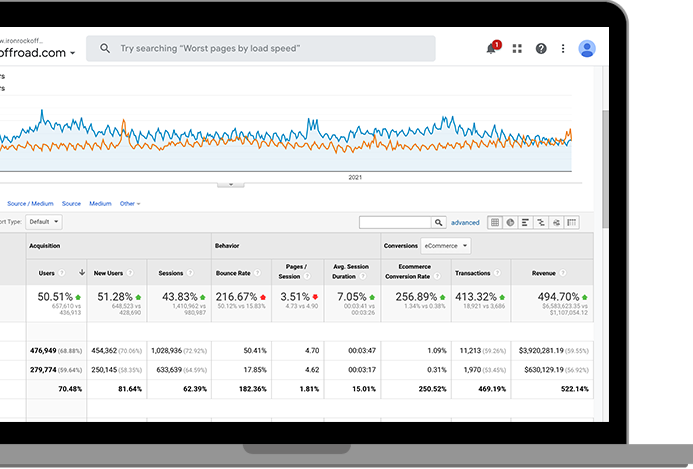 Want to get results as good as these?
Iron Rock Off Road got one of these assessments for free, you can too!