True partnership.
Proven
Results.
When you're looking for a tried and true local SEO agency in Milwaukee, this is the place.

Agency Jet is recognized as the best local SEO company in Milwaukee.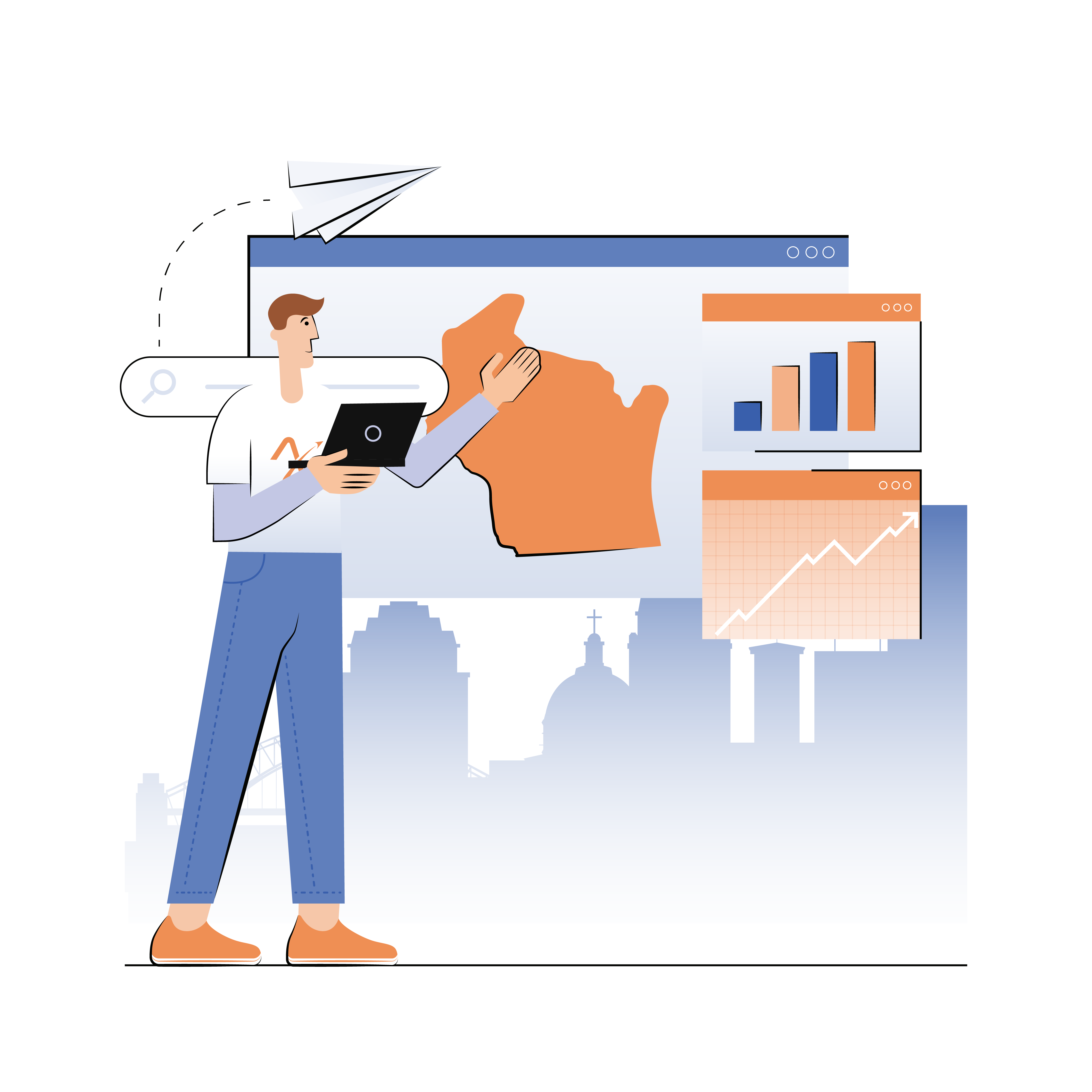 Local search engine optimization in Milwaukee for small business.

Is it worth it?
You could say that. When you consider that SEO is one of the most cost-effective solutions to market your business AND that 97% of people learn more about a local company online than anywhere else, it's pretty clear that an effective local SEO company in Milwaukee can bring your business to new heights.
But do affordable local SEO services in Milwaukee exist?
Traditional marketing (cold calling, print, TV, radio, etc.) on average costs 15X more than digital marketing. Once more, 88% of searches for local businesses on a mobile device either call or visit the business within 24 hours.

Here's how Agency Jet helps make that happen, all for less cost than a single marketing employee.
We don't presume to be experts on your business day one. But with a little help from you and a ton of digging from us, we'll get competitors compared and the marketplace analyzed to come up with a rock solid strategy.
Everybody says they put the customer first but we actually do. We've said to our clients since the beginning, this isn't confidential stuff, every agency has access to best practices. So what makes us different? We put your needs before our own. It's pretty simple really.
You get a customized dashboard that shows the work and the results 24/7. You get an account manager with years of experience under their belt. And you get a monthly recorded meeting standard, so you get educated and can hold us accountable.
Guaranteed Results. Really.
We're the only agency out there who not only gives a money back guarantee on our work but also never holds you hostage. If for any reason you decide to end the contract with us, we'll give you everything we created and help you transition to a new agency. Translation: we don't hold grudges.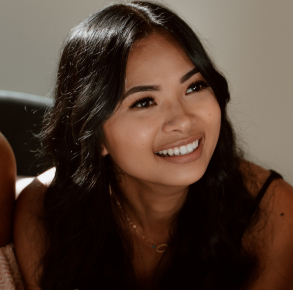 "When it comes to Agency Jet, they've filled every void that we were missing from our previous service providers."
For an e-commerce website, Tile This knew they weren't hitting their potential. So they came on board with Agency Jet on a national SEO campaign and within one year they went from a couple hundred organic visits a month to over 4000. How? Increased keyword rankings and upping their page 1 keywords from <100 to nearly 500.
Increase in page 1 keywords
Why choose an SEO agency versus a marketing employee or DIY
Of course you're looking to save as much money as possible while growing your business. Here's the breakdown.
| | | Hiring a Marketing Employee | |
| --- | --- | --- | --- |
| | | | |
| | | | |
| | | | |
| | | | |
Hiring a Marketing Employee
A free and educational audit.

It's not an endangered species.
Before you even consider hiring SEO services for local business in Milwaukee, you need to make sure you know where your website stands online. And you shouldn't be charged for the privilege of the information.
There are 240+ local SEO agencies near Milwaukee. Here's why we're different.
Google changes their algorithm hundreds, sometimes thousands of times a year. Our proven local SEO campaigns cut through those changes and make sure what we build lasts a long time.
We build it. You keep it.
It's pretty common in the SEO industry for agencies to delete their work if a client leaves them. Why? Seriously, why? If agencies cared about clients they'd never do that. That's why everything we create is considered owned by you.
It's common for people who purchase local small business SEO in Milwaukee to not really know what it is they bought. Not with us. We teach you everything we do so you not only can understand ROI but could maybe do it yourself someday.
We enjoy talking with our customers. Any top search engine optimization company in Milwaukee will not only talk to their clients every month but record the meetings to make sure all parties are held accountable. And that's what we do.
More 5 star reviews than any other
Agency Jet is the most reviewed local SEO consultant in Milwaukee compared to any other agency on Clutch. These reviews take over 30 minutes to give by the way.
More visibility in Google Maps
Local business SEO services in Milwaukee are only going to be effective if they help your small business get found in Google Maps. 72% of consumers that did a local search visited a store within five miles. Being on the map gets them there.
We provide a dashboard that features the work we do, KPIs, analytics, reputation management, and dozens of other features. It's up 24/7/365 and completely customized to you.
What do our SEO management services include?
SEO is one of the best online marketing strategies to help your business improve its online presence, attract more traffic to its site, target qualified leads, and earn more conversions and revenue. That's why SEO is a critical part of a successful business model.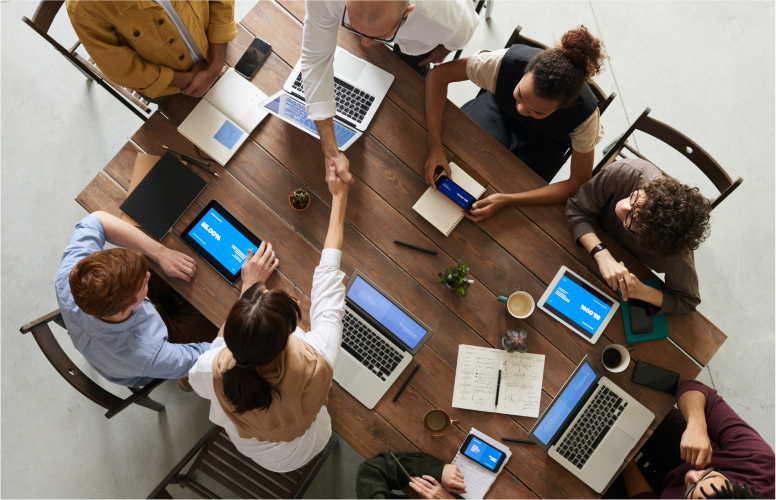 Let's talk about some core SEO strategies that we use in SEO campaigns to optimize websites, including:
A website SEO audit serves as the foundation of your SEO plan.

Auditing your site allows your dedicated SEO expert to discover areas of improvement, as well as opportunities for your SEO strategy. That's why our SEO specialists start with a technical SEO audit before building your plan.
Without keyword research, you won't rank or appear in the search results that have the highest chance of reaching your target audience. With any online marketing strategy, including SEO, it's essential for your business to tailor your efforts to your ideal client or customer.
Content creation and implementation
Content is what ranks in search engines, so without it, an effective SEO campaign is nearly impossible.
On-page SEO is an essential part of all SEO strategies. Whether you're looking to appear in Google searches (or search results on other search engines, like Bing or Yahoo!), you need to optimize your site for on-page SEO factors.
Answers to Questions About

Hiring An SEO Company
If you want your company to be seen by potential clients, SEO is one of the best ways to achieve long-lasting results. What do you do when you need to find something? Go to Google, correct? So do your potential customers. According to a study from HubSpot, 57% percent of B2B marketers state that SEO generates more leads than any other form of marketing. Considering that leads from search engines usually have a 14.6% close rate, whereas outbound leads have a lower 1.7% close rate, it makes sense that search engine optimization (SEO) generates more leads than outbound lead generation.
How long does SEO take to work?
Local search engine optimization services in Milwaukee doesn't deliver page one results in Google overnight. When you're doing white hat SEO, you're taking steps to market your business in ways that search engines want to see. It takes consistent effort every month. We find that campaigns usually experience growth trends within a few months, with most campaigns experiencing lead and sales increases after 8 months of SEO efforts.

If you work at it for a few months, you should see returns of 2X, 5X, 10X or more! Because white hat SEO works so well, even if you turn off the feature, you're likely to see some positive results for a few months after. We don't recommend turning it off though, as SEO can have long term benefits at extremely affordable prices.
Is the SEO industry dying out?
Hardly. The old way of doing SEO (emphasizing quantity over quality) is now obsolete. Back then, to get ranked in Google, you just needed to produce more content than your competitors. Black hat search engine optimization is dead, but white hat search engine optimization (SEO) is alive and well and worth billions of dollars. There are over 37,000 SEO companies in America alone, so the industry isn't just dead, but growing every month.
What does SEO look like in 2023?
For years, you've needed solid tech­nical SEO, content creation, high-quality backlinks, and a solid user experience on your website if you want to rank well. As we move into 2023, all of these will become even more relevant. Because you can no longer trick Google into ranking your site with poor techniques any more than you can trick a person. You must always think about the end user. To be successful, your website needs to be lightning fast, unique, and explain the value of your products and services. It also needs to be easy to use for consumers, and it needs to have high authority websites linking to it to boost its credibility.
How do you choose a good SEO company?
Finding the perfect match isn't easy. Finding an SEO company that fits your needs, provides complete transparency with its work and reporting and educates you every step of the way on how their process works is difficult but vital. Most agencies can get you results, but few will take the time to treat you like a partner. Make sure you're hiring an SEO partner, and not just an SEO service provider.
What does SEO cost to get started?
There are no regulations governing the SEO industry. You can be quoted work for as little as $100 per month or even more than $10, 000 per month. If you're a smaller business working with a reputable agency, you're probably paying between $1,500 and $5,000 per month. We tailor all plans to fit your needs, so please feel free to get in touch if you'd like to discuss costs.
What are red flags I should look for when talking to an SEO company?
These are just a few things we always tell people to be wary of when they're talking to other SEO companies:
They won't tell you if you own the work they create for you. If you do not own it, they can simply turn it all off if you leave.
They guarantee specific placement in Google searches. No agency can guarantee placement in Google searches. Because they can't predict which keywords you will rank for, they can't guarantee you'll be number one. They can be confident, but if they promise you things that they cannot deliver on then that's a big red flag.
They don't seem easy to reach. They're meant to be a marketing partner. They should be just as invested in your success as they are in their own. If they haven't been easy to get on the phone, that's a problem.
They won't share any of their work or strategy with you and your team. It's easy to get things wrong when you're not doing it correctly. Make sure you see everything they've done for you and plan to do. If they're hiding something, it probably isn't pretty.
Why hire an SEO company versus doing it myself?
An SEO agency isn't there to cause headaches for you; it's there to help you avoid any headaches. Doing DIY SEO can be a big headache if you don't know what you're doing. If you don't already have experience, or if you don't have the time to invest in learning SEO, then you shouldn't be trying to do it yourself.
Why hire an SEO company versus a marketing employee?
Marketing employees can certainly help with SEO but the main reason to outsource your search engine optimization is because it's simpler. It's also way more cost-effective. A seasoned marketer makes an average salary between $50K and $60K per year plus you must pay for his/her/their benefits, vacation and sick leave, provide him/her/them with a computer, etc. An SEO agency costs anywhere from $22,000 to $40,000 per year. They don't require any training in the field, they don't take vacations, and they promise their results.