"If you give them a direction to go in, they'll run with it. They're not like other agencies that only do as they're told."
Pro Roller Company Inc. is one of the leading manufacturers of professional premium quality paint rollers and paint applicators with over 60 years of experience.
Back in September of 2017, Pro Roller had never seen over 280 organic visitors/month to their site. They hired Agency Jet to complete the following:
Get more organic traffic that retains the quality they're used to
Get them to page one for various keyword phrases with focus on rollers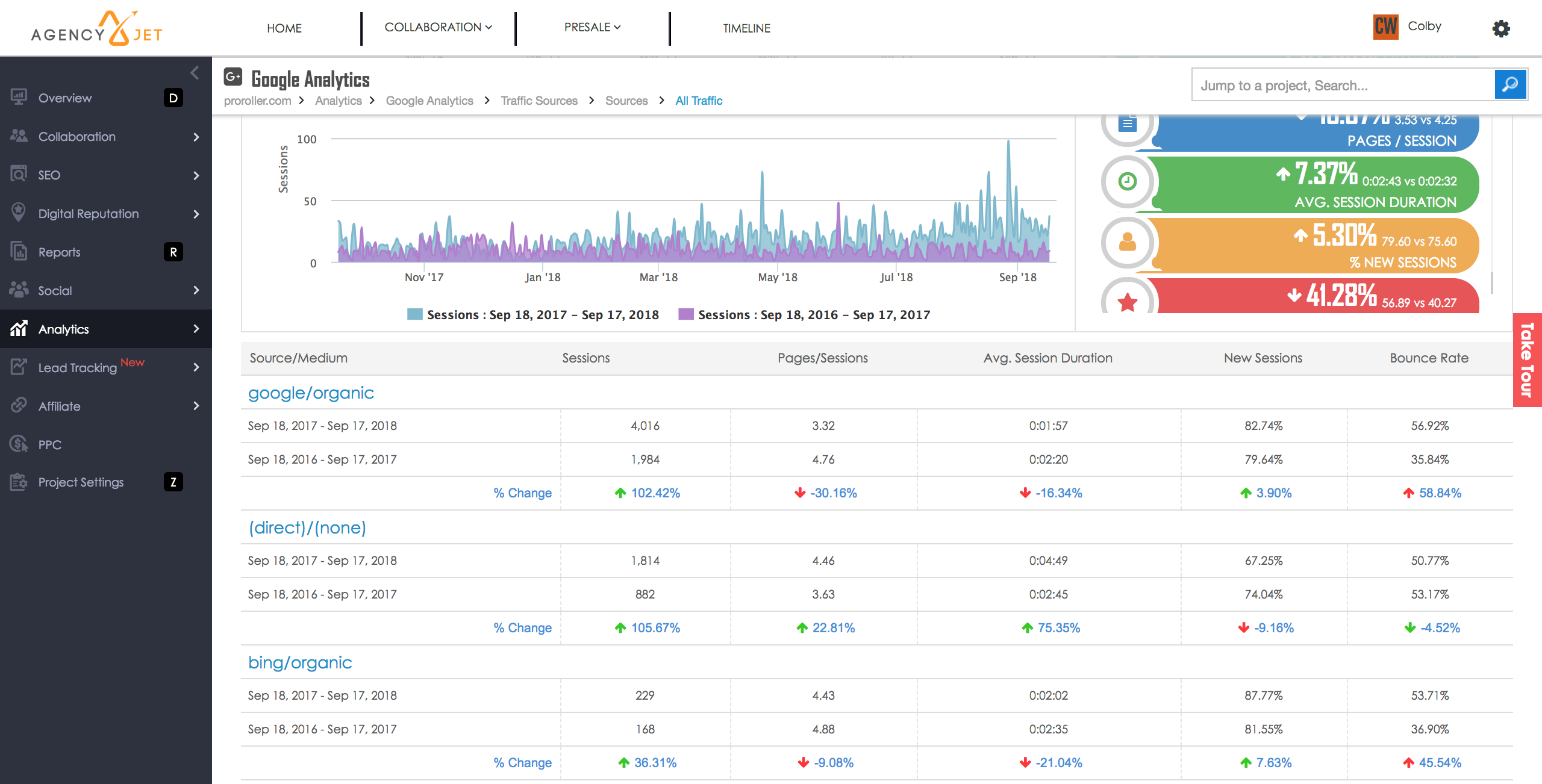 Pro Roller signed on for Agency Jet's Jet 50 plan which features dozens of content pieces on and off-page, hundreds of backlinks and technical SEO work.
They were showing up in very few searches for paint rollers, epoxy rollers and similar keywords.
Pro Roller had never seen more than 2,000 visitors in a year from Google Organic search.
The website was not mobile responsive.
The SEO campaign's success would be responsible for funding a new website design that was responsive to all screens.
Agency Jet needed to focus on their high margin items and apply white hat SEO techniques to increase traffic.
After 1 year of working with Agency Jet, Pro Roller saw organic traffic nearly double.
Pro Roller was seen by new eyes more than ever and they were of similar quality too.
30+ keywords with the word "roller" in it had hit page one in the first year. Double what they had before they started.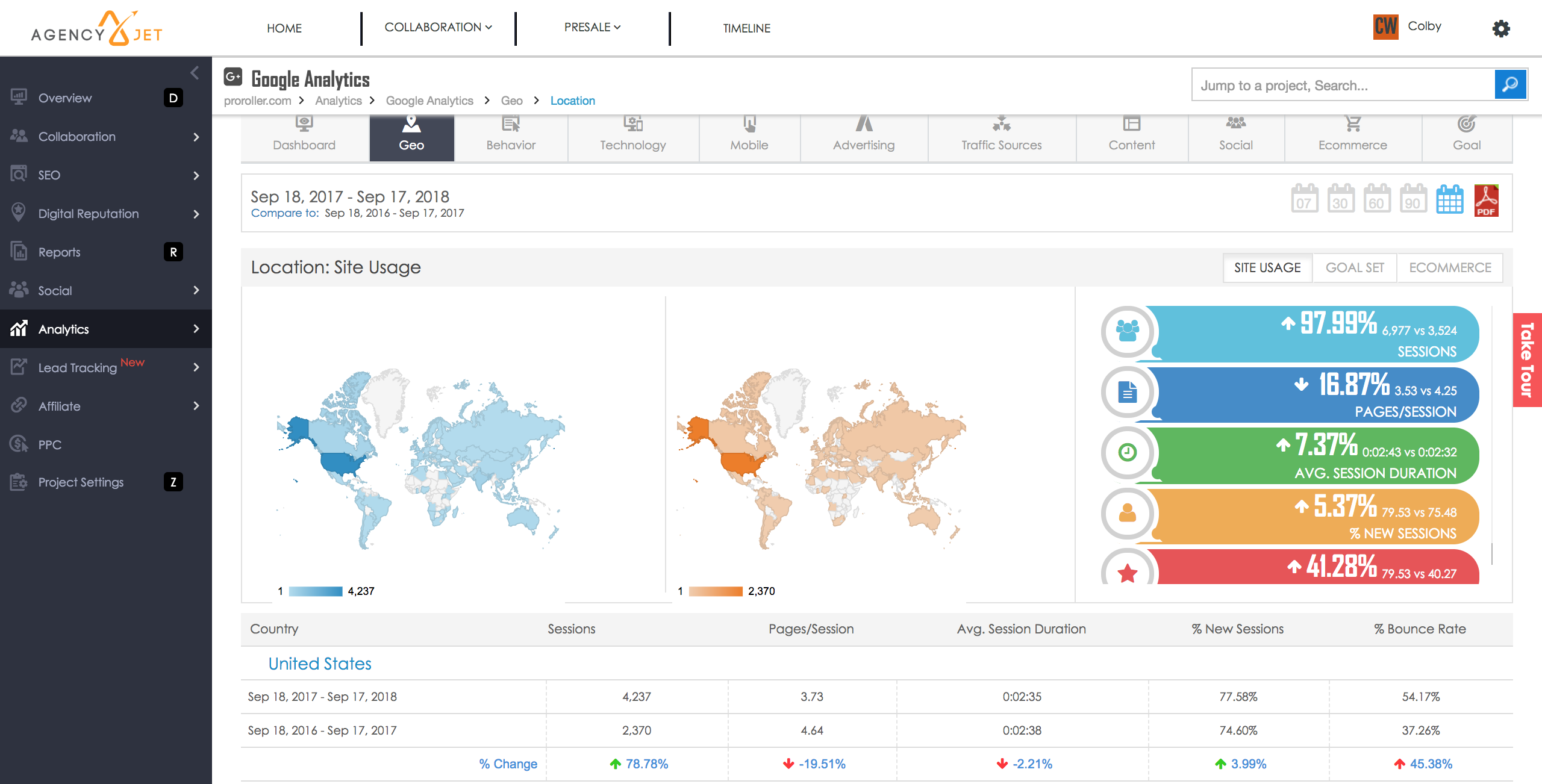 Keywords with "roller" in them hit page one over 80 times by year 3, quintupling their pre-SEO total.
By year 2, Pro Roller saw their new organic visitors increase from approx. 1,800 to 12,500 per year.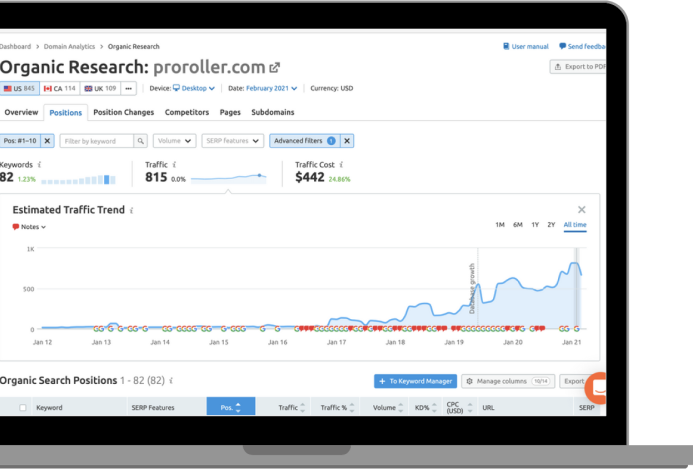 Want to get results as good as these?
Pro Roller got one of these assessments for free—you can too!