Kerti Patel comes to Agency Jet in 2022 with over a decade of sales and business development experience. In the digital marketing space, Kerti is a tour de force with her knowledge, ability to educate and to provide value at every turn.

Where Kerti has truly applied her skill set the most is in her absolute passion for offering free, educational and guided website assessments to small business owners in need of revamping their digital presence. It's through this selfless education and desire to help these business owners succeed that Kerti truly puts her clients first, her co-workers second and the Agency Jet investors third.

After working with Owner and Founder, Darrin Gerr at a past digital marketing agency, Kerti decided to join Darrin and the talented Agency Jet staff to continue providing unmatched customer service, industry knowledge and educational resources at absolutely no cost.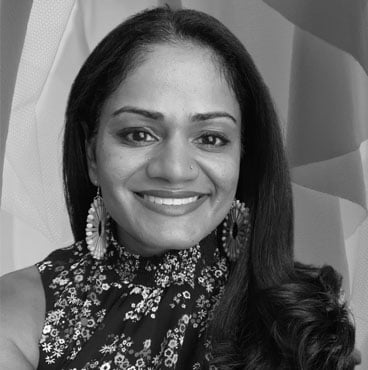 Love my family and my dog
Adore nature + meditation
Food: Pizza

Hobby: Painting

Artist: Bruno Mars

TV Show: Family Feud

Office: Dallas
Life is short, so live your life to the fullest!
I love talking to people and helping them succeed. Excellent verbal communication skills and a multitasker.
Psst...here's something that's great

and

free
We're talking about our assessment that's chock full of information and guided to give you all the context you need about where your company's website stands.
There's no sales pitch included. We're just big on gifting valuable stuff.