"The assessment provided was so easy to complete and my call was very informative and professional! I am very excited to work alongside Agency Jet to help me reach my company's SEO goals! Highly recommend!"
UMCA is a K-12 school in Vaughan, Ontario that puts individualized education into practice for hundreds of students every day.
in Canada organic traffic
In December of 2020, UMCA Rich Tree Academy hired on Agency Jet to do their regional SEO in and around the Toronto area in order to increase their visibility and increase their number of student enrollments. To do this Agency Jet was focused on the following:
Target specific conversion oriented primary keywords and get them to page 1
Work on specific phrases proactively to account for various types of enrollments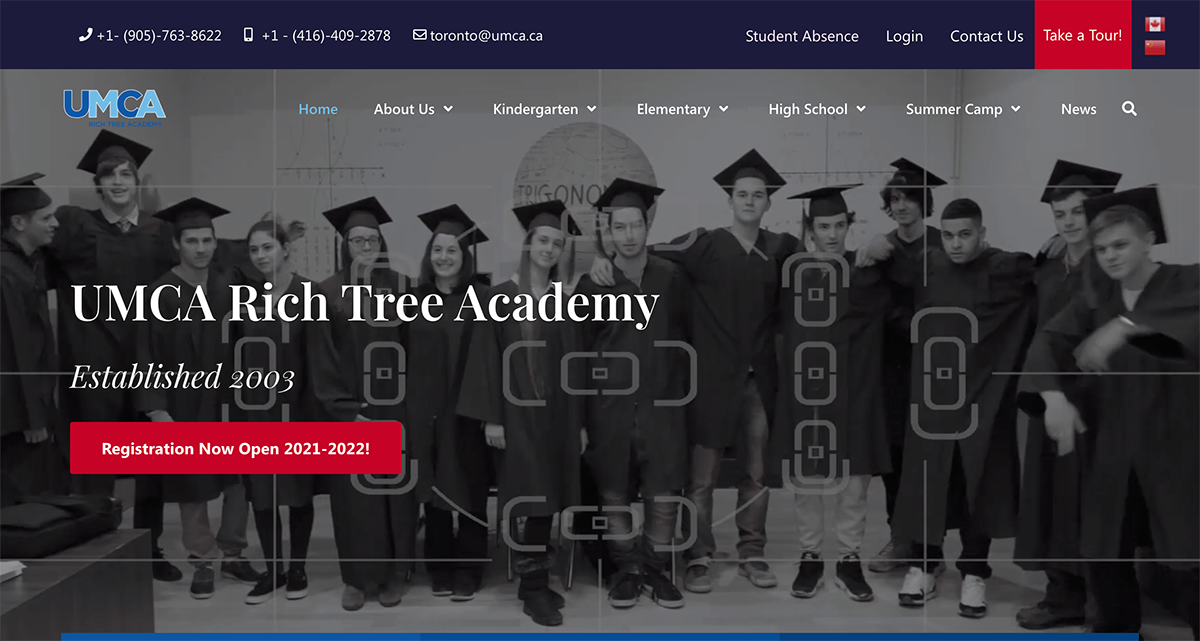 UMCA opted for Agency Jet's Regional 2 plan which focuses on 30 primary keywords. The intention would be to hit #1 overall for numerous keywords and add in new phrases as goals were hit.
To grab the larger Toronto area, UMCA needed to own their backyard and a handful of keywords geo-targeted Vaughan.
If Agency Jet could help UMCA get to #1 overall for a lot of their primary keywords, they could be moved to secondary and more keywords could be worked on.
UMCA has high school, K-6 and summer courses both online and in-person. Agency Jet was always working on the next season 6 months ahead.
Within 6 months, many primary keywords were moved to a secondary focus because they hit #1 overall. This allowed Agency Jet to continue building UMCA's digital momentum.
UMCA and Agency Jet met monthly to discuss the enrollment numbers and make sure that visitors were engaging with UMCA's site and inquiring about enrollment.
In under a year, UMCA saw organic growth in Canada exceed 20% and organic growth in Ontario was 24%.
Agency Jet was able to increase the total number of keywords UMCA ranked for by 550% in less than a year.
The quality of UMCA's organic Ontario traffic also increased drastically as the keywords people were finding them for lowered their bounce rate by 17%.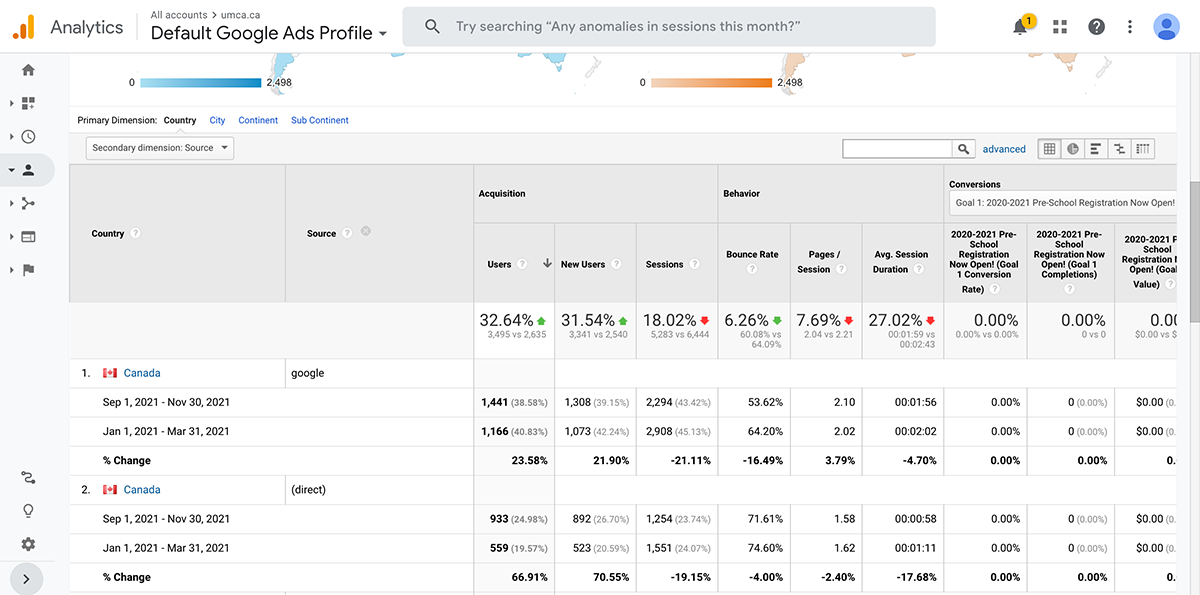 UMCA increased their keywords by over 5X in under 1 year.
From the first 6 months of work to the second 6 months of work UMCA saw 2.4X more non-branded impressions.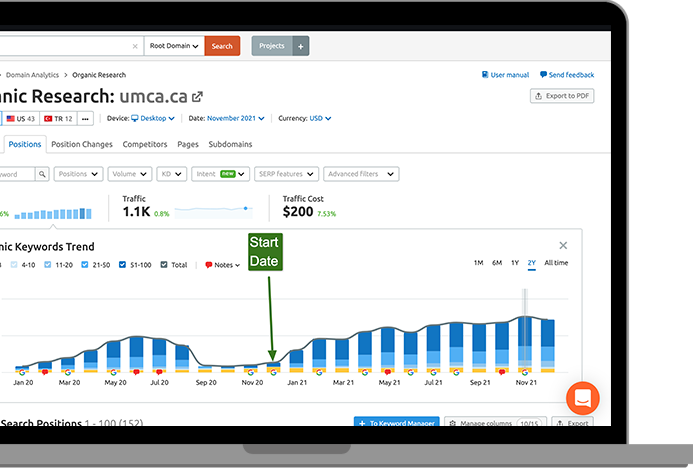 Want to get results as good as these?
UMCA got one of these assessments for free, you can too!