How It Helps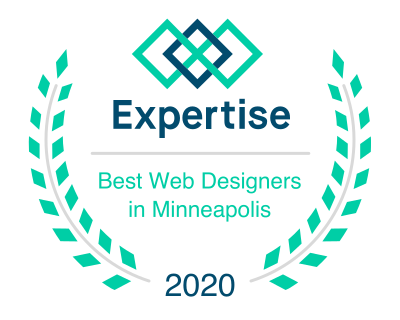 We don't need to tell you how important it is to put your best foot forward online. The best way to do that is with a stunning website that speaks to your desired audience and converts that audience into customers. Agency Jet's Minneapolis website developers specialize in building these kinds of sites. More than ever, it's important that small to medium size companies ensure their websites make a big impact if they're going to be successful online. Sites that are slow to load, difficult to navigate or poorly designed for mobile simply won't work anymore. And unless sites are optimized for search engines, it's becoming more difficult for interested users to even find them in the first place. Let us build you a fast, user-friendly site that's optimized for search engines and displays beautifully on all devices. Working with a website developer Minneapolis businesses rely on for the best web designs will help you make sure your site stands out from the competition.
At Agency Jet, a Minneapolis web design company, we help you design the best possible website. We accomplish that by knowing everything that goes into it -- down to the little details. Here are just a few things we take into account when we're working with your site.
Needs Assessment
A quality website design company Minneapolis business owners can trust will recommend going into the venture with some kind of plan. Building a website is not a wholly seat-of-the-pants undertaking. For the best results, draw up a needs assessment.
Start with a few short sentences about your company's mission statement. Explain what you do and why you do it. Consider how you want the customer to view your company and brand. Ask what you want customers to get from your site and get specific. Do you want them to subscribe to your mailing list, purchase products or services, or download your ebook? Finally, identify your competition and what makes you stand apart from your competitors.
Putting together a website requires some specifics. You could compare it to home improvement projects, like building a deck. When you call for an estimate, it is pretty much a given that you will have dimensions, a preferred material, and a location in mind. While there is more flexibility when creating a website, it is important to begin with a firm grasp of your mission statement and customer needs.
Budget And Timeframe
What is your budget? When does your website need to be up and working?
For the budget, factor in more than just initial costs. Remember that running a website requires ongoing maintenance and costs, and plan ahead. Make a list of features you absolutely need to have as well as features you would really like to have. Remember that Agency Jet is more than just strictly a website design company! Ask about our search engine optimization (SEO), digital advertising, and social media marketing services.
As a professional website developer Minneapolis residents can count on Agency Jet to complete projects as efficiently as possible. Do your part by coming into the project with a reasonable timeline.
Brand: Getting Down To The Specifics
Just about every element of a professional website conveys something about the brand it's representing. The font, the font size, the white space. While there is room for some flexibility, it is important to approach web design projects with a strong sense of brand. For example, the website for a fun, surf-themed sub shop will look very different from a law firm's website.
Your website and web design determine a staggering 94% of users' first impressions of your company. Team up with a website developer Minneapolis businesses trust to create the best possible first impression. Here are just a few of the perks of working with a professional:
User-Focused Design
What do the web development companies Minneapolis business owners turn to know about designing professional webpages that the average person does not?
The best website is about the user. Even the most well-meaning businesses can get so wrapped up in their product, service, or history, they forget what it is truly about: appealing to the user. At Agency Jet, we will help you reorient your designs and goals to meet consumers' needs.
For example, users scan pages. For that reason, the text needs to be effective and surrounded by plenty of white space. The design should be obvious and straightforward. Users want to navigate your website as quickly as possible, without hassle or fuss. Plus, users judge businesses' credibility and professionalism based on their websites. Sleek, easy-to-navigate pages appear more professional and convey a positive message about your brand.
Faster Load Times And Fewer Technical Glitches
In addition to a user-friendly visual design and easy navigation, users also want fast load times. Users abandon slow loading websites quickly and do not go back. That is where professional web development companies come in. At Agency Jet, we have the experience to drive download times by making small adjustments. Similarly, professionals can also help weed out glitches and create the best possible user experience visually -- and on a more technical level.
Frequent Testing
The average business owner typically does not have the know-how to conduct testing while building a website. That means that any pages that do not load, any pages that take too long to load, or any broken images or videos will be apparent only after your website is live. The same goes for any troubles with online transactions and data encryption.
As an experienced Minneapolis web design company, our team at Agency Jet has the tools and resources to conduct frequent testing throughout the website design process. We know that there are a lot of little details that make up a quality webpage. Contact our experienced website design company staff for more information!