11 Straightforward Link Building Strategies to Rank in 2021 Link building may be a time-intensive process, but it is still one of the best ways to improve Google search rankings.
Web traffic is crucial for brands and businesses right now as people spend more time at home and online due to the 2020 coronavirus pandemic. Consumers want relationships, and during COVID-19, they have to be cultivated for the most part online.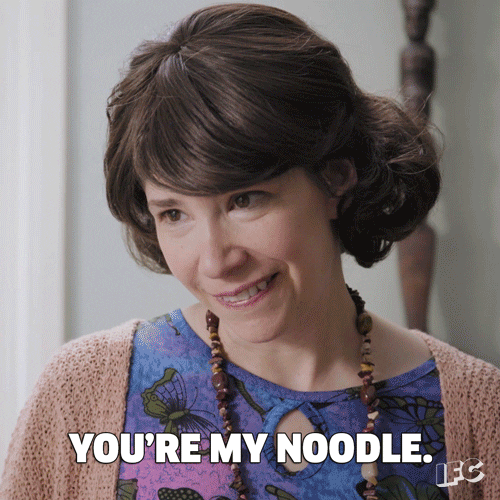 Even in the digital world, relationships play a HUGE part.
It's estimated that by 2021, 73% of E-commerce sales will come from mobile, which means now is a good time to further establish brand trust and online presence through link building.
According to a study by Ahrefs, 94% of online content has zero external links, and more than 90% of pages receive no organic search traffic from Google.
With more than 66% of these pages having no referring domains, marketers need to initiate tactics and strategies that work.
Link building continues to be an effective way to boost Google search rankings and earn brand trust. More than just being an important component of SEO, link building is also a way to increase the value and domain authority of a website.
While there are agencies that offer in-depth SEO link building packages to assist with the process, marketers and businesses can implement several strategies themselves.
What Exactly is Link Building?
Link building is the process of placing your website or content link on other websites. Links help to build an online presence and create an image of brand trust. They also drive traffic and help to generate future leads.
Like much of SEO, link building involves keyword research and is focused on ranking for a specific keyword in Google's algorithms.
There are a whole wealth of techniques to find keyword phrases your business should target. Here's just one of ours with our Director of Client Strategy, Colby Wegter.
Search engines use links as a way to determine rankings. High-quality pages that link externally to a website help to build trust and create organic reach.
However, paid links, such as banner ads on a website, are deemed nofollow and do not count in the Google Page Rank system.
Brands will need to reach out to other websites, participate in podcasts, and write blogs in their industry to achieve organic link building.
Doing this outreach can also help build long-term relationships, build your brand further, and create a funnel of referral traffic.
Not to mention, you'll continue to grow your brand's presence. It's estimated that there will be 6 billion internet users by 2022. Capitalize on this ecosystem by building a solid foundation of links.
AI and machine learning platforms continue to get smarter, which means some previous link building tactics will no longer bring results.
Using press releases to create backlinks, donating to not-for-profits to get a link on a charity website's donor page, and embedding links in widgets are just a few of the current tactics penalized or seen as paid promotional efforts.
Keyword stuffing and buying backlinks are also seen negatively by search engines and will create roadblocks to the end goal of a higher search ranking.
11 Simple and Effective Link Building Strategies for 2021
1. Claim Business Listings
Many public sites offer link building opportunities such as Yelp, Zomato, Trip Advisor, Merchant Circle, Facebook, and Yellow Pages.
While these links are nofollow, we listed this tactic first because it's one of the simplest ways to increase your online presence.
Beyond these listing sites, adding a backlink to local directories such as Google My Business, Yahoo Local, and Bing Places for Business will increase local SEO optimization.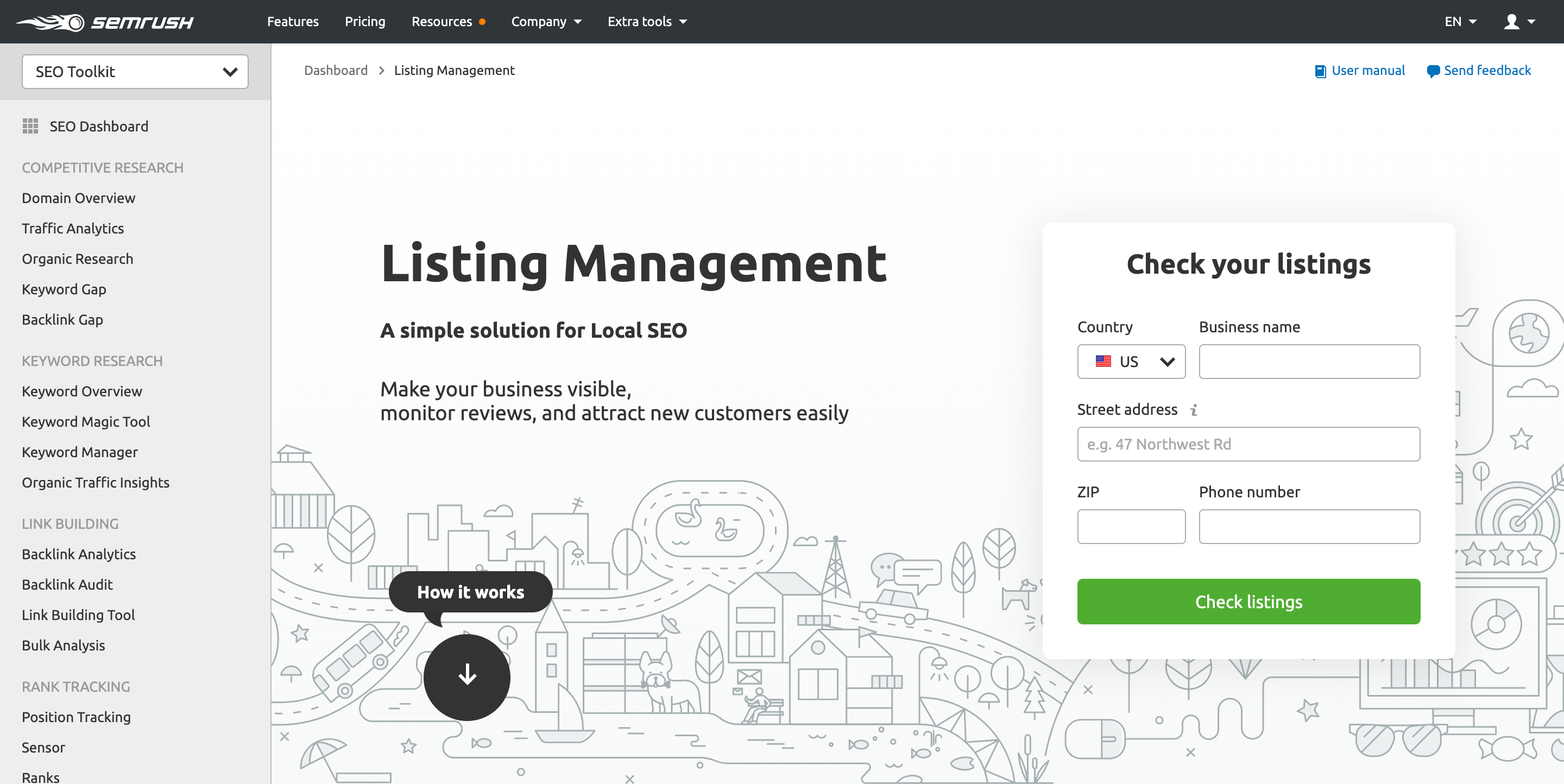 Check out SEMrush's Listing Management tool to figure out how much visibility your company has in high profile directories.
More than 46% of Google searches have local intent, which means adding a backlink to local listing sites with high domain authority can also increase rank in Google Maps.
SEO takes a ton of time but simply building your online presence through local citation building, or even doing it for just one day for your search engine optimization strategy, you'll find that the long term benefits can be monumental.
Learn more about how to claim business listings and examples of how they create effective backlinks.
2. Do Network Outreach
A large part of SEO is creating a reputable and far-reaching online presence.
Network outreach can open up untapped opportunities for link building. Identify connections that may have websites or blog pages that can host a hyperlink.
People that are already connected to a brand or business are more likely to help support their efforts, and their stamp of approval can help drive referral traffic.
Use sites such as Ahrefs to conduct keyword research for the link you are looking to place. The results will help to identify new potential websites and blogs that could potentially host a backlink.
Also, consider being a source for journalists and using this network to build additional backlinks. Sites such as Haro and Muck Rack connect writers with the information they need to finish their articles.
Being referenced by a journalist and adding a backlink as context is a great strategy to build an authoritative link. In this piece for the Muck Rack blog, for example, each source gets a backlink to their company and LinkedIn profile.
3. Use Broken Link Building
Replacing broken links on external websites can help to improve organic reach and increase search ranking.
Although this is a condensed version of how to do broken link building, at its core, broken linking is a three-step process.
Enter a competitor's website into a platform such as Ahrefs site explorer and filter for broken backlinks.
Create relevant content or that could replace that specific backlink.
Reach out to specific webmasters to let them know there is a broken link and ask if they are willing to replace the link.
Ahrefs site explorer tool can produce search results of every website that links to that broken link. Select pages that have high traffic volumes and are relevant.
Another tactic is to reclaim existing links that have a 404 error. Create new content for pages that have been previously created, and reclaim existing web real estate without waiting for approval to replace a broken link on someone else's website.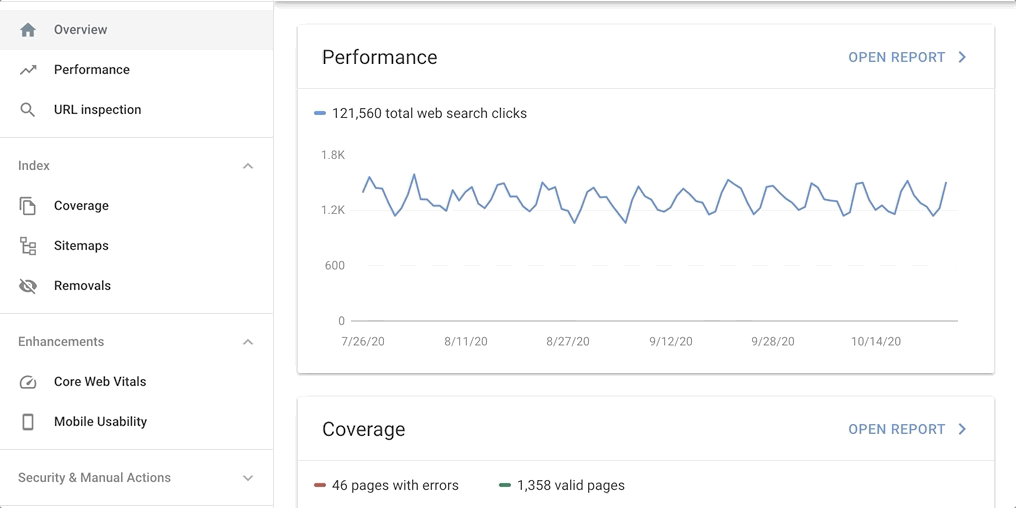 While you're checking for link building opportunities on other sites, don't forget to check your own site in Google Search Console to make sure your website doesn't have any 404s of its own.
Explore this guide for a more in-depth understanding of broken link building.
4. Email Signatures
Email signatures provide an opportunity to promote and share a backlink every time communication is sent to another person or business.
47% of marketers in 2020 said they plan to send more emails, and a carefully constructed email signature can help generate traffic and lead and build trust. Include social media links to provide multiple touchpoints from one place.
5. Present Virtual Events
Many events have been postponed or moved online for the foreseeable future.
Sponsoring online conferences, music concerts, and other virtual events can provide an opportunity to create additional backlinks while also expanding reach.
Consider partnering with local organizations or spotlighting regional entertainers to help drive local search engine optimization efforts. Virtual events create visibility while also building relationships for future collaboration.
Companies and brands looking for ways to lay the groundwork for 2021 and beyond can use this time to play an active part in their communities and also create organic SEO optimization through strategic link building.
Learn more about hosting and sponsoring events to build high-quality links in this guide.
6. Use sites that are Q&A like Quora
With more than 300 million active users in 2020, Quora is a useful website for many SEO areas.
The first step is to do keyword research for relevant posts that have a large volume of traffic. Identify relevant questions on the Quora website that contains these keywords and adds accurate and thoroughly researched answers.
Quora has a high domain authority score, and attaching a backlink to learn more information is a way to boost traffic, increase credibility and enhance your SEO score.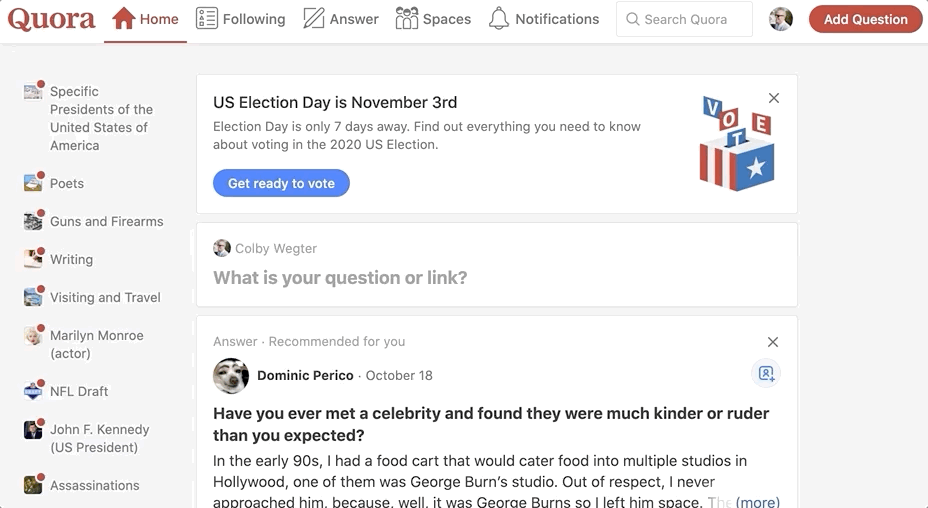 Think of the potential a recruiter has to build their business by answering live questions on Quora. There's a whole bunch of ways to direct people to your site.
Although Quora links are nofollow, they are still a useful link building strategy and help support authentic connections that can provide future value.
Check out these examples of how to link build using Q&A sites from the Search Engine Journal.
7. Leverage Existing Mentions
Existing mentions are a key component of link building and provide a way to nurture existing relationships.
Reach out to websites that have previously mentioned your brand but do not have a link already embedded into the content piece. Using this strategy is a way to gain new relevant links without reaching outside and existing resources.
When searching for existing mentions, check not only brand and website names but also the names of high-profile employees. Unique services or products are often mentioned instead of the business name.
Leveraging content already hosted in the internet ecosystem can help increase search rankings in 2021.
8. Grow Influence and Utilize Influencers
Every industry has important key players, and taking steps to grow influence will encourage backlinks from other websites.
Posting insightful infographics and sharing relevant case studies are helpful tools in this strategy.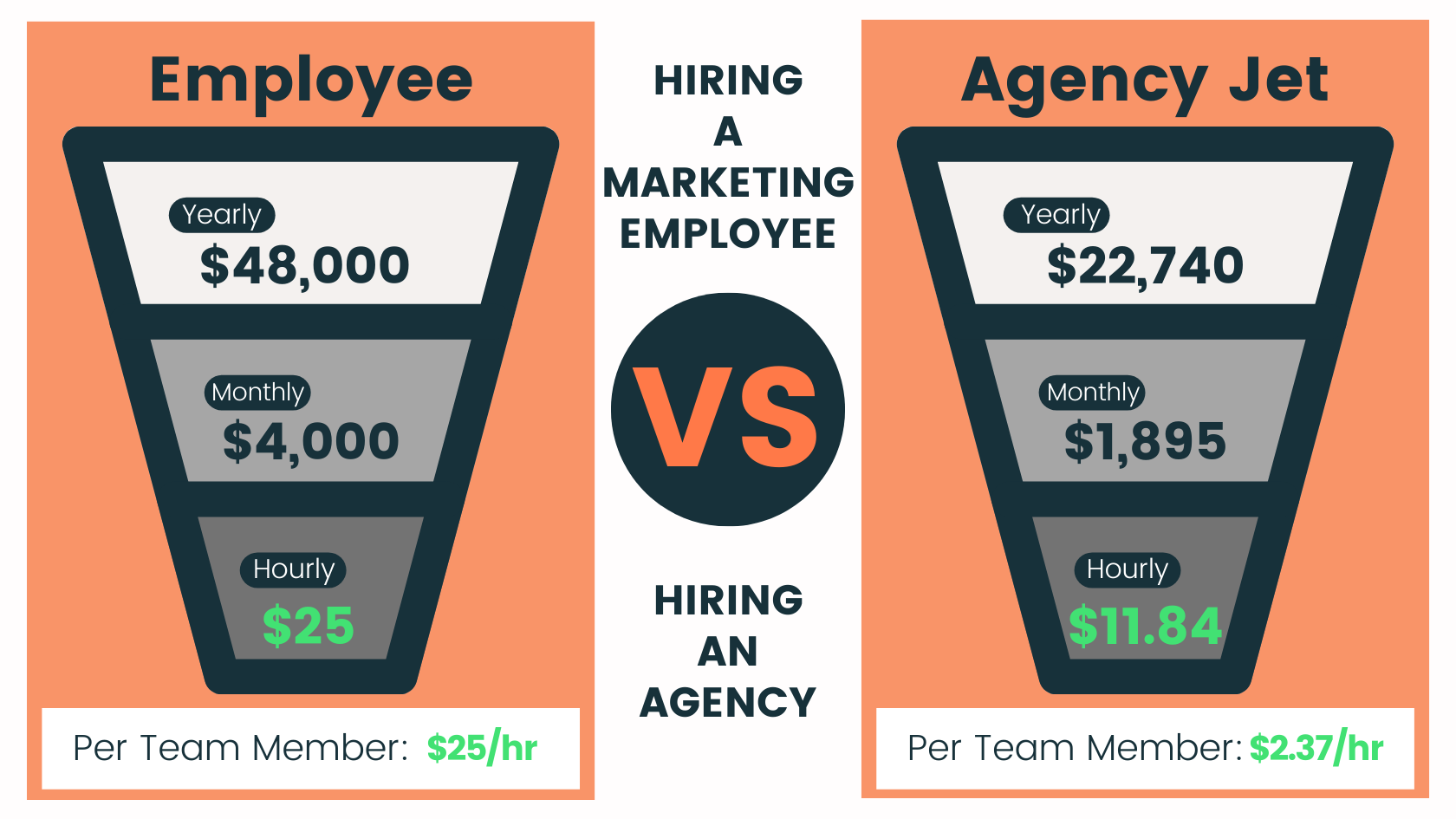 Here's an infographic that Agency Jet has found pretty handy.
Cultivating influence requires a company or brand to provide value to other members of their industry. Once a brand has established an authoritative or expert image amongst its community, it's more likely that others will cite or link out to their content.
These backlinks also help show the Google algorithm that the originating website is of a high standard and that its content should be shared in search.
Utilizing influencers is another way to increase brand awareness. The right influencers provide a bridge to new traffic, and this introduction can lead to conversions and future backlinking.
Building a relationship with the webmaster and decision-making figures of a website is key for this tactic to work, but the results are often worth the effort.
Also, try to contact industry blogs and inquire about doing a guest post. It's possible to add a backlink when providing context about who is writing the piece and provides a space to share insight about your business or service.
A keyword search is important to find strong potential leads for both industry influences and guest blogging sites.
Explore these great email templates to use when reaching out for relevant industry influencers.
9. Get Local News Coverage
Since 2018, social media has outpaced print newspapers as a news source in the United States.
Digital content means it's easy to add a backlink to help with search ranking.
Local news sources often are looking for stories and can feature additional insight into the story behind a brand.
Reach out to online news sources and pitch stories that have a local tie-in. Local news sites are a great place to host backlinks and bring additional page traffic with the right angle.
10. Take Advantage of Seasonal Content
Seasonal campaigns for Christmas, Easter, and Fourth of July are already built into the link building strategy for many businesses. But there are special dates on the calendar all year that have the potential to drive link traffic.
Social media hashtag campaigns that rank on the explore page in a niche often leads to high user engagement. The right content can encourage sharing, which means further backlinks.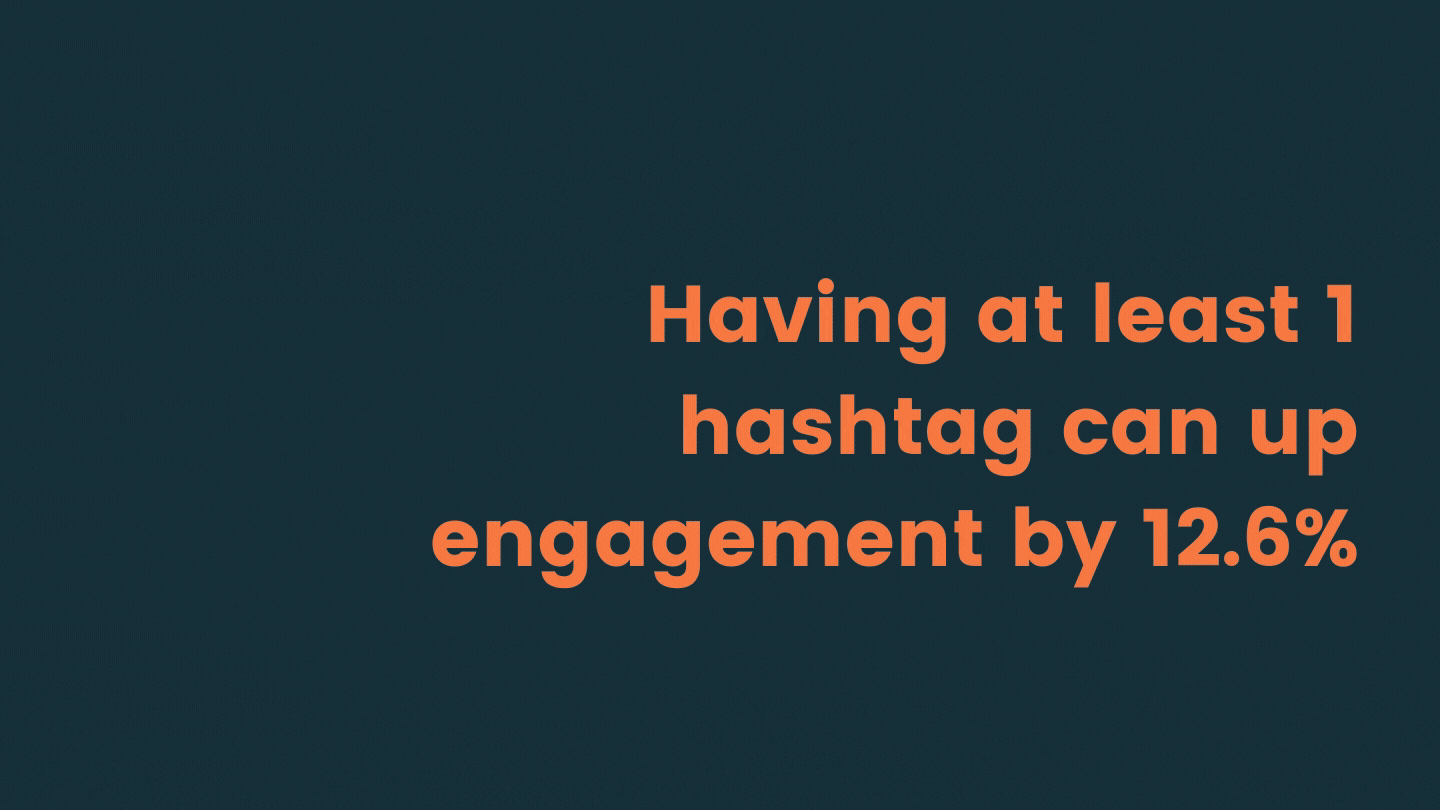 Link building will continue to be an effective way to build brand trust and awareness, drive organic leads, and rank in search in 2021.
Here is a list of 2020 and 2021 holidays to use for link building content.
11. Add Links to Alumni Lists and Directories
Many universities have alumni lists and directories that showcase the business and brands of former students.
Information about submitting backlink info can usually be found by searching the alumni section of any university website. Utilizing alumni resources can also be a great way to build links.
College touchpoints such as being featured in the alumni spotlight can increase a brand's reach, and a backlink on a high-quality website establishes that trust has been built over time.
Businesses can re-use this idea by reaching out to the alma mater of employees and clients to get features with backlinks in their alumni spotlight or magazine.
The New York University directory of NYU Alumni owned businesses is a great example of a backlink being placed on a page with high domain authority.
Continue to create new opportunities for backlinks by offering to do an online webinar for the university. Often there will be an opportunity to add a link in the short description of the webinar or program.
During the coronavirus pandemic, many schools and universities are archiving live streams, which means links have the potential for continual discovery by new website visitors.
Summary
These are just a few link building strategies to help your search rank in 2021. Other strategies, such as creating a Wikipedia page or getting links from scraped content, can also improve your rank.
Agency Jet offers SEO link building packages that increase the search rankings for a wide range of businesses. Clients include professional, legal, and medical practices, as well as industrial companies and B2B solutions.
Reach out to learn more about how we work to create effective and lasting SEO improvements for both small businesses and government institutions.
Author: Colby Wegter, Director of Client Strategy @ Agency Jet
More Resources
Join the thousands of SEO-obsessed readers on our mailing list