5 Local SEO Tips Small Businesses Need to Get Found During COVID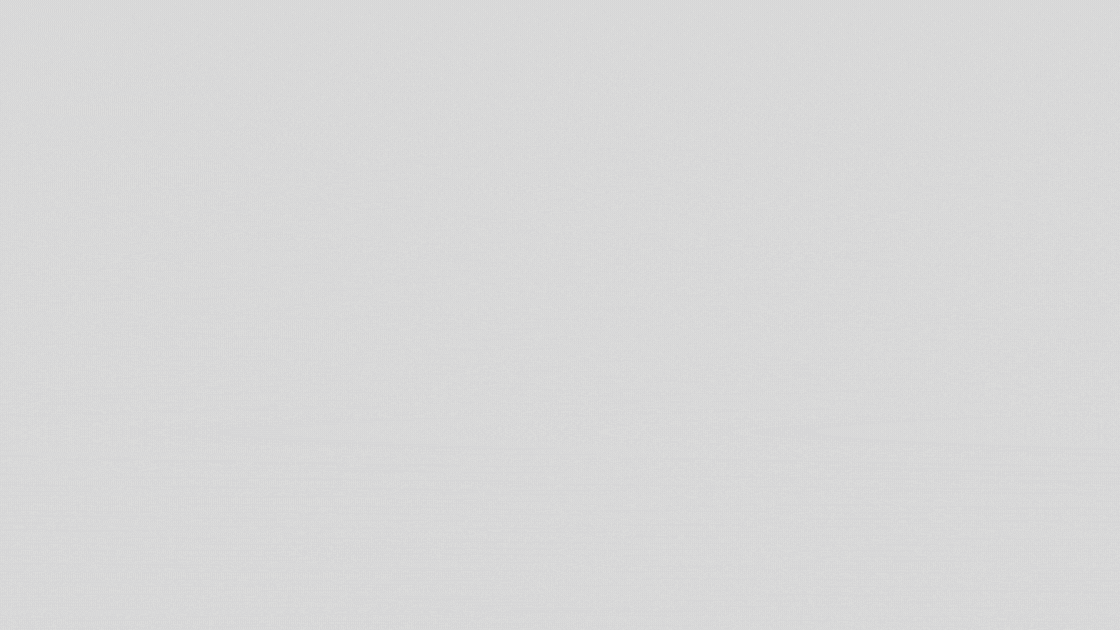 The COVID-19 crisis has forced the general population to retreat and stay home for the indefinite future.
This has changed the world's behavior and habits as everybody is trying to accommodate the new normal.
Internet usage has increased to an all new high on local news sites, social media platforms, video streaming sites and gaming sites, and the like.
In return, this trend has led to a decline in traffic on nonessential business websites and more so when it comes to small businesses.
As such, the unprecedented times call for small businesses to provide both creative and logical solutions to survive in their local communities during and after the COVID-19 pandemic.
With more consumers shifting their focus to online activities, local Search Engine Optimization (SEO) is a must-use channel for small businesses—even nonessential ones to maintain and gain potential customers.
If you've considered holding onto your money during COVID, hoping it'll end in early 2021, you're already behind. There is a lot of marketing that needs to be done and this video explains why.
Unlike general SEO -which concentrates more on gaining higher rankings in search engines nationwide, local search engine optimization is essential to small businesses looking to gain visibility in searches in specific locations.
And in a time marked by a significant uptick in at-home pursuits, local SEO is the best marketing strategy to highlight your business, products, and services to local customers.
If applied right, local SEO can help your brick-and-mortar business appear at the exact time when a local customer is searching for products or services.
We have created this comprehensive guide on five local SEO tips small businesses can use to gain more visibility in today's COVID-19 search landscape.
1. Optimize for Google My Business Listing
Officially known as your Business profile, Google My Business is a free tool offered by Google to help business owners manage how their information is listed in the search.
Other than being completely free, the best part is that it allows your small business to highlight crucial information such as your address, phone number, business hours, and types of accepted payment methods.
Simply put, your Google My Business Listing offers a wealth of business information to both Google and potential local customers, not to mention a rich local search presence.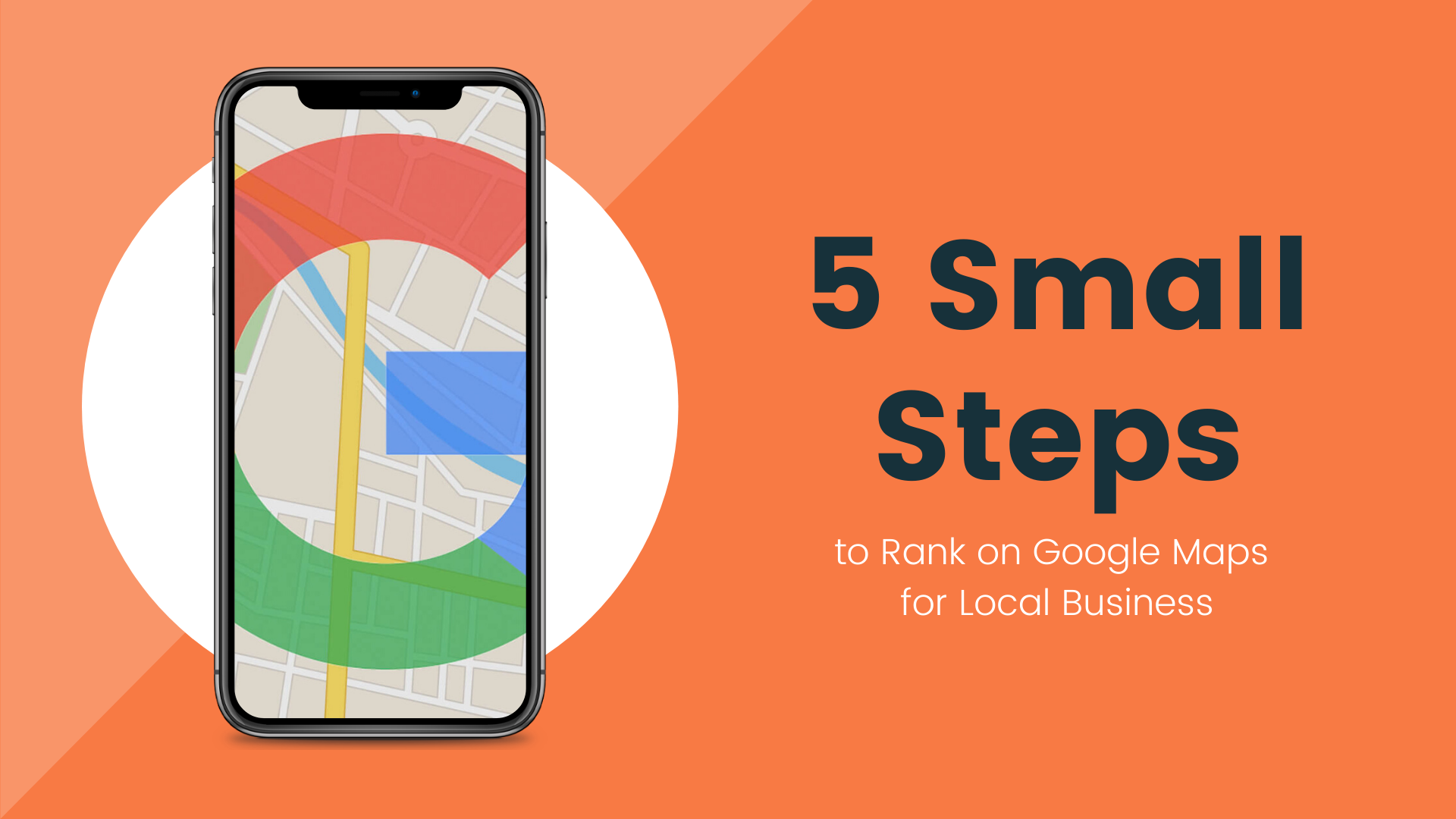 Want to make an impact in your local area? Click the image above to learn how.
In the past years, and more so during the COVID-19 pandemic, searches with phrases "near me" have dramatically increased since people are looking for businesses near them who have essential or nonessential products/services.
That said, what are some of the best strategies to optimize your Google My Business listing?
Make sure you answer all questions Google asks you. Filing out all the required information means your listing will have more valuable basic data and make it convenient for local customers to find out more about your small business. Failure to fill out all required information means that another business/competitor could edit or suggest changes to your listing and make dramatic changes.
Another rule of the thumb is to make sure you choose a relevant or specific category when describing your small business. This is one of the most important factors that will make your business appear in relevant search results in the local Google map searches. For example, if you own a restaurant in an area full of other restaurants, "Italian restaurant" or "family restaurant" are more competitive terms and will land you in the top relevant searches.
Include high-quality, high-resolution photos to give potential customers a glimpse of what to expect. For example, if your own a grocery store, including high-quality images of how people are socially distancing in your store and the safety measures you have taken to curb the spread of COVID-19 can greatly improve the impact of your Google My Business Listing.
Encourage and reply to your customers' reviews to help Google provide more useful information to potential consumers.
Finally, make sure your information is consistent on your website and other social media platforms.
2. Create High-Quality Local Content
Ever heard of the saying "content is king"? If there was a penny jar for every time this mantra was used, we can agree that a private island retreat would be in the books.
While this sweeping statement holds true to some degree, it throws up more questions than answers regarding local SEO.
For instance, what kind of content? When is your content considered high-quality for local SEO? Who determines the quality of your content? More importantly, why is it essential for your small local business?
At the risk of sounding overly simplistic, when it comes to local SEO, high-quality content doesn't necessarily have to adhere to all the SEO guidelines you come across set out by internet gurus. At least, this need not be your main concern.
The easy answer is, your users determine the quality of your content.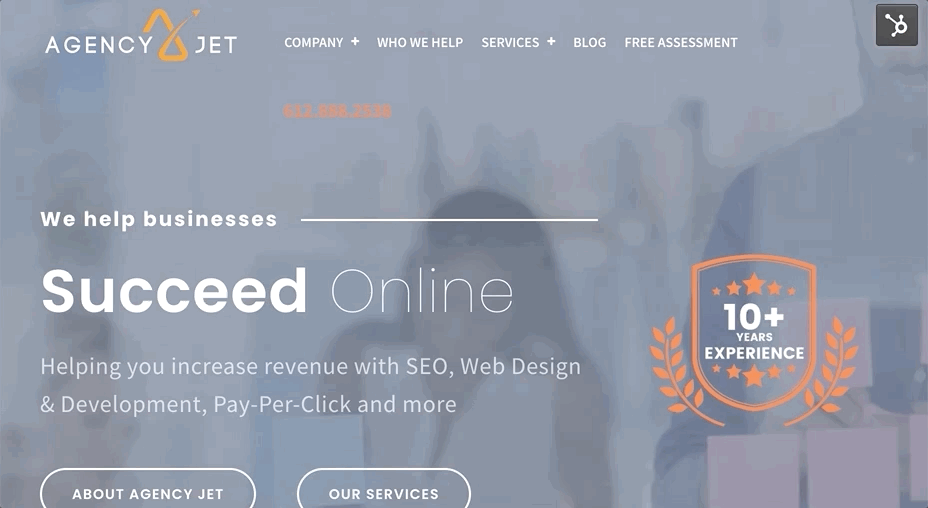 If you look at our footer, we utilize local pages in our highest volume areas. This is an art form though. Too many links in your footer or long lists of areas you serve are going to look spammy to the algorithms. Don't overdo it but having a few quality location pages go a long way and often they'll rank above your homepage in those areas.
As such, while your current marketing strategy probably already includes blog content for your website, it is also important to make sure that you create content that appeals to your intended audience.
Of course, it helps a great deal when you optimize your content for search engines, but with Google getting smarter by the day, it's best to write for users, not search engines.
How do you make sure that your content is more eligible to be considered high quality by your local users and search engines?
When it comes to a small business, you want to write content about the local news or events to attract a local audience.
Understand your local market demands and create content that meets the needs and problems of your customers. For example, suppose you own an HVAC business. In that case, How-To-Articles that address local HVAC problems or content based on best HVAC systems for local weather conditions is more likely to increase your exposure in relevant local searches.
Promoting local content, such as gatherings, employees, and content that goes beyond what your small business sells or provides on your website helps your gain local authority. For example, if you are a security company, creating helpful resources such as a map of all essential service providers in the area could attract new business and also help you gain highly relevant on-page signals.
Make sure to include different types of content such as videos and infographics in addition to traditional posts.
Local business websites with more content that promotes content beyond products or services they provide are more likely to provide value for searchers and lay the foundation for building trust as a high-authority site.
3. Make Your Website User-Friendly
Since the onset of COVID-19, more and more small businesses now rely on the internet to meet their customers' needs.
In fact, a research article published by the National Academy of Sciences of the United States of America (PNAS) indicates that 43 percent of small businesses were forced to temporarily close their doors to the public due to the COVID-19 crisis.
Also, with more people following stay at home orders, consumers have slowly shifted to the digital marketplace for shopping or to simply pass the time.
As a result, small local businesses must build and curate effective website designs to maintain connections with their customers.
One of the best ways is to have a website that is user-friendly enough where users can easily navigate.
That said, there is no universal standard to a mobile-friendly local website seeing that local commerce includes everything from a mom-and-pop cupcake bakery or the family-owned local toy store to restaurants or medical facilities with dozens of locations.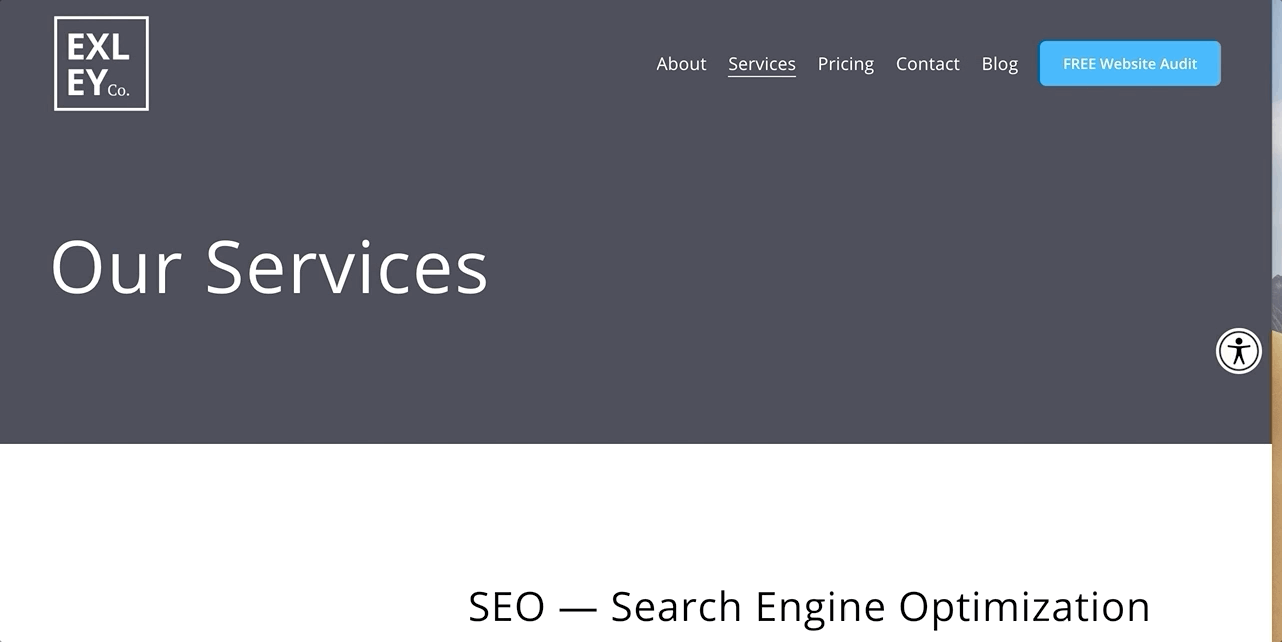 See how this website changes as the browser gets smaller? That's called "responsive" and your website better have it if you want to appeal to users.
What makes an effective website design for such diverse small businesses?
Regardless of location or industry, a few rules apply to a user-friendly and local search engine optimization website:
Speed – does your website load quickly enough?
Design – does your website render and function correctly on both desktop and mobile devices? Does it feel up-to-date enough to instill trust? Local businesses are more likely to have outdated website designs since they were more likely to deal with walk-in customers before COVID-19. Now that users are more accustomed to using modern websites, you want to make sure that your website keeps up with current design practices to gain both revenue and reputation.
Usability – can your consumers go from point A (looking for products) to point B (engaging in a transaction) as seamlessly as possible to maximize user satisfaction and successful purchases?
Layout – is your website jarred or cluttered that confuses your users? For example, websites with multiple popups or auto-play videos can be frustrating to your users and are more likely to be abandoned instead of used. As a local business, your users probably already know you; hence the key is a simple layout that empowers them to make quick purchasing decisions.
Now that you have pointers on making your local website more user-friendly, the second questions relate to your website's ongoing growth.
Who will manage your website?
Adding new content, fixing errors, and performing ongoing SEO is no easy task for a small local business.
A third-party agency that offers design and SEO services in your area can help ensure your site's optimum accessibility to users and search engines alike to help maximize conversions.
4. Don't Forget to Ask for Reviews from Satisfied Customers
With everything all doom and gloom, small local businesses' visibility is now defined by those who experience them, rather than those who own them.
And with the COVID-19 pandemic forcing many businesses to change how they operate, it is simply not enough to put up a sign highlighting these changes.
More than ever, your local consumers are going online to find out the changes you've made, including whether you are still open for business, operating hours, safety measures, and what you can offer to meet their demands.
We're pretty proud of our reviews. Check them out above.
As such, reviews are now more important to local businesses seeking to stay afloat, and in our current climate of social distancing, you are more likely to see the following reviews;
Positive reviews from local customers who feel a strong need to reciprocate (repay a debt) or have always liked your business and would like to help during these tough times.
Reviews from customers who are focused on sharing their experiences with new users, be it positive or negative.
This is good news for your small local business because the vast majority of people are coming together to look out for each other and more so support the local businesses that have served them for years.
As such, genuine and positive reviews from both new and loyal customers will optimize your business online and encourage new users to buy from you.
5. Get Active on Social Media
While the debate is still out on whether social media plays an important role in search engine ranking, getting active on social media is one great way for local businesses to stay relevant online and create quality backlinks back to their site.
What better way to stay in touch with consumers in a world that now lacks or has a minimal physical connection between local business owners and their loyal customers?
Social media platforms such as Facebook, Twitter, Instagram, and more, have allowed small businesses to keep the dialogue going in real-time for a more dynamic experience and increased loyalty.
So what specific advantages can small local businesses expect to gain from social media during the COVID-19 pandemic?
Increased online sales by creating awareness and building a brand image in a time when most people are spending the best part of their time online.
Stay in touch and retain loyal customers, especially in areas with implemented lockdowns.
Goodwill building in a time where everyone is going through a distressing crisis. Small businesses that are striking personal chords with their potential customers are most likely to benefit even in a post-covid-19 world.
Replacing in-store business, especially for small businesses, forced to shut down due to health concerns. For example, Blink Fitness holds virtual/live workout classes on their Facebook page for clients to continue working out from the comfort of their own homes.
Conclusion
Setting up your local SEO marketing strategy is just the beginning of your marketing journey. Competition is lethal, no matter what niche your small business is, you must have local SEO services to help and guide you with your local search presence.
At Agency Jet, we provide useful resources and local SEO advice that will help strengthen the authority of your small business in the eyes of your customers and, more so, during and post COVID-19 pandemic.
Feel free to get in touch with us to help you implement the above actions and many more!
More Resources
Join the thousands of SEO-obsessed readers on our mailing list