Being in charge of your company's marketing, you've probably wondered if you should buy SEO services or if you should learn how to do SEO yourself.
We're going to jump to the chase here on why buying SEO services is a high quality investment for your business, saving you time and money, month over month.
Brief Intro to SEO
SEO or Search Engine Optimization is like buying air. You may not be 100% sure what it all entails but you know you need it to survive as a business in this day and age. SEO is simply the process of getting your website to the top pages of Google, Yahoo and Bing and if you don't know how to produce this process, it can get really time-consuming and confusing really quickly.
That's where SEO services come in.
Anybody can learn SEO and it may seem like a good idea to save money for your company but without hours to dedicate to it, you may be spending time on "improving" your company's SEO only to experience it didn't make a big impact in the end.
Here's why buying SEO services from a professional provider makes sense.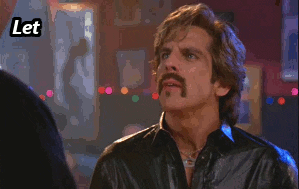 It saves you more money than you think
You'll have no problem finding companies to provide you high quality SEO services for a few hundred or a few thousand dollars a month. These prices may seem steep to dish out when you're not 100% sure what you're buying so make sure you consult our top 5 tips to help you choose the best SEO company for your business to avoid overpaying or finding an SEO company who won't advocate for you.
The reality is that trying to save a buck might end up being more detrimental for two reasons:
Google applies stiff penalties to those who don't play by their rules
Trying your best may not be the best
Let's break these down a bit.
Google applies stiff penalties for breaking the rules
If you've been thinking about doing SEO you've probably thought about buying a ton of links done by somebody on FIVERR or maybe you've seen advertisements for people to leave false five star reviews for your website on Google.
These are called black hat tactics and fall well in line with the "too good to be true" mentality.
Most of the time buying these gigs for a quick $30 can be costly to your site for years to come.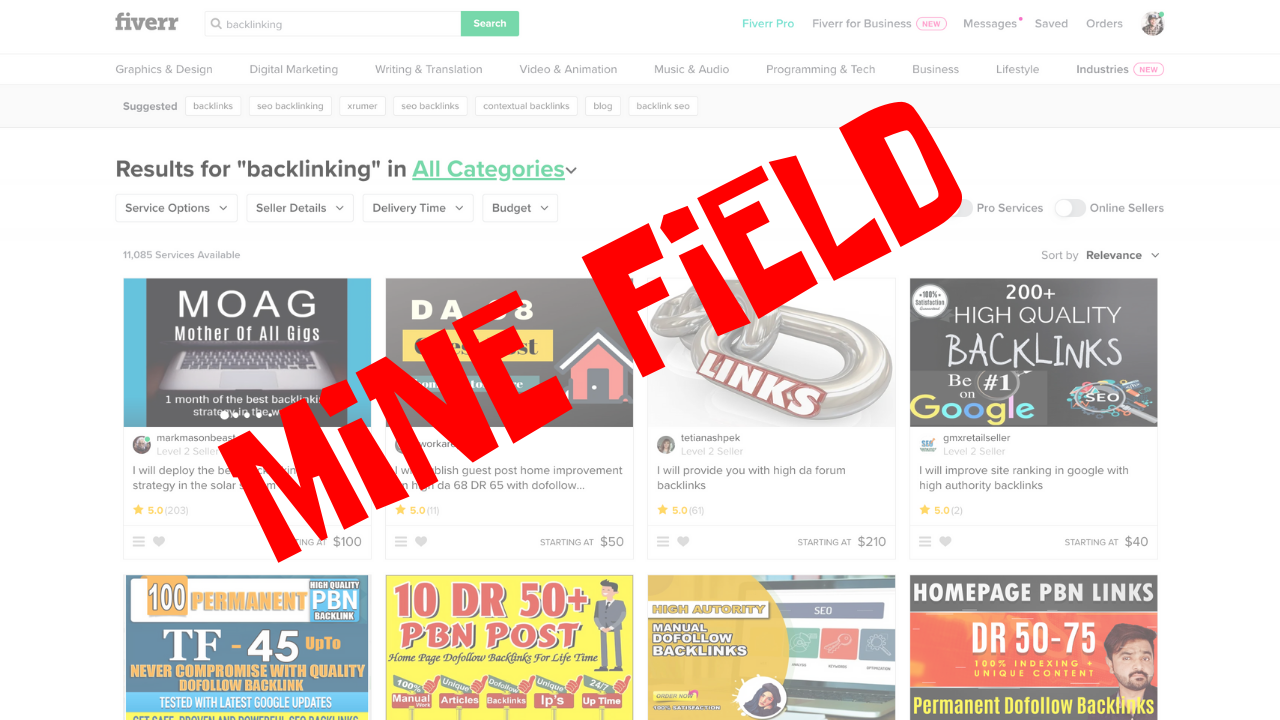 Buying backlinks in bulk is a very dangerous game. Steer clear.
SEO is not simply about quantity. If it were, the small businesses of the world would never be able to compete with the big box corporations but the beauty of SEO is that while it takes a ton of work, if you do it properly, it doesn't matter how large your company is. Google will give credit to those who play by their rules.
A bunch of bad backlinks, buying fake traffic or false reviews not only don't help your site in the eyes of Google today, it may result in Google blacklisting your site (explanation: wiping your website away from any of the search results).
Trying your best may not be the best
Ranking in Google is hard work!
There's a reason SEO companies exist. Chief among these is that Google is always changing their algorithm. In fact, Google updates their algorithm an average of 9 times per day.
It takes hours of dedication to keep up with the constant shifts. Do you have this time?
Also, Google values quality above anything else. If you've never written a webpage before, applied a proper backlink or created a local directory profile, these are all things you have to learn, create and then maintain for months on end.
Finally, Google, Yahoo and Bing give credit to the websites who update their properties on a regular basis with this high quality content.
SEO companies excel at getting results for their clients because their whole existence relies on them making regular updates that result in page one rankings for their client's product and services.
Trying to do this all yourself will have your head spinning and even if you can dedicate hours to it every week, without the proper experience to do it correctly, you may not see your website traffic or sales go up, making it all for naught. But buying SEO services from a professional provider is simple. If your traffic and rankings don't go up, fire them and find a better service.
It's as simple as that.
SEO isn't a one and done thing
Like we said before, what makes SEO work successful is playing by Google's rules, responding to their many algorithm updates and making regular changes and updates to the content to keep you relevant.
Ranking for key products and services that your company provides is not a job interview. You don't do the work once and sit back and wait for page one rankings.
It just isn't the case.
Most SEO campaigns that any marketing company will provide will have at least 150 different tasked items to accomplish and many of those items roll over every week or every month.
In short, improving your SEO results takes focused strategy, a ton of time and a lot of patience.
Every SEO campaign will have different goals based on what the client is hoping to achieve but the foundational results are improved rankings in their keyword phrases and more traffic from potential customers. Saving money and completing SEO work yourself may seem like a good idea but when you consider how much time you'd have to spend not only executing the work but learning it first, it gets pretty easy to see that buying SEO services from a professional firm is actually the more cost-effective option.
And don't forget, if they don't get you more traffic and improved keyword rankings, get rid of them and find a new firm who does.

Steady organic growth happens with monthly SEO work. This client increased their average monthly organic traffic from around 1000 visits a month to now 2000 monthly organic visitors.
"Can I buy SEO services from Agency Jet?"
You know it!
Agency Jet has helped hundreds of customers improve their online presence and brought more high-quality traffic to their sites from our expert SEO services.
Agency Jet is unique in a lot of ways. Here are just a few things we're known for:
4 Month Guarantee: If you don't see an upwards trend in your keyword selections and more Google traffic to your website in the first four months, fire us. So far, not a single client has done so.
96% Retention Rate: Clients who come on board with us stay with us. Why? We do what we say.
Guaranteed Monthly Calls: A lot of agencies take your initial payment and then you hear very little from them ever again. We're not like that. Picture us working at a desk five feet away from you. We're a part of your business like any other employee.
Emphasis On Relationships: If you've purchased SEO services before, you might have gotten passed around to a lot of project managers. Not the case here. Your first project manager is yours for life. You're definitely not just a dollar sign to us, you're a partner and treated as such.
Even though we have hundreds of clients, we've delivered thousands of 100% FREE and 100% EDUCATIONAL website assessments.
Whether you become a client or not, our approach is very simple, an educated business owner is a dangerous business owner. That's why our website assessments are no sales pitch but strictly provided to give you a 30,000 foot view of your company's website.
Take advantage of this free assessment, provided by one of our experts, by clicking the button below.
More Resources