Looking for top SEO companies in Las Vegas can be a real challenge. If you're new to internet marketing, the prices you encounter could be a bit jarring. As a result, it's tempting to go with whichever company offers the best prices, but you should be cautious in taking this approach.
The words "affordable" and "cheap" are two very different words that try to convey the same meaning, which is to save you a lot of money. In some cases, these words can be used interchangeably. However, there is one core difference between those two words when it comes to marketing; cheap won't just bring zero results, but it may also give you adverse effects.
To help you avoid making a costly mistake, let's take a closer look at cheap vs. affordable SEO services in Las Vegas.
Cheap SEO
When talking about "cheap" SEO services, it screams "handle with caution." Why do you ask? Because one wrong move will damage your online visibility, business reputation and cause harm to your business.
While cheap SEO offers an attractive price tag, keep in mind that it will cost you more in the long run. When you think about it, you waste more time with phone calls and emails communicating with the SEO team, and you'll waste energy on revising low-quality work.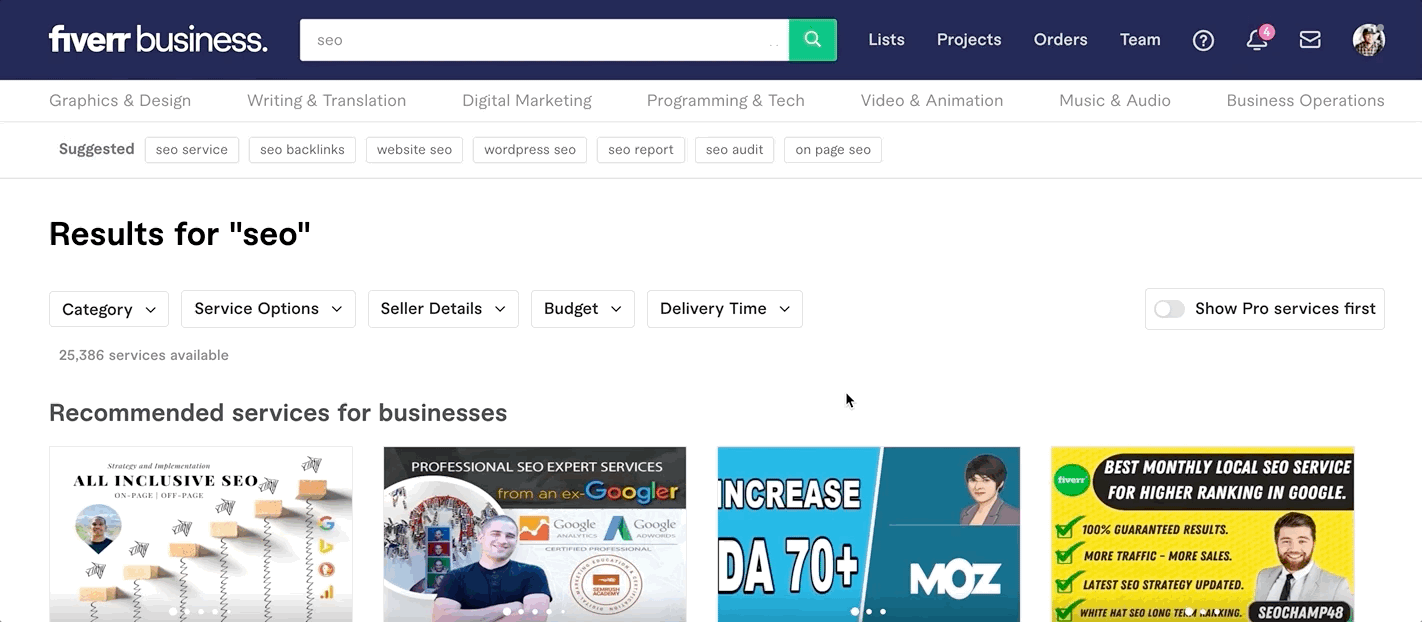 No offense to these young entrepreneurs but you should NEVER buy your SEO services from a freelancer on Fiverr or similar sites. If you're taking your business growth seriously, you need a reputable agency. And with prices this low, that's a big red flag.
Finally, you'll also waste money when you hire a new agency to try and get things back on the right track. Yes, it's easy to hire a cheap SEO agency, but you'll likely end up spending more than you want on them by the end of your campaign.
Red flags that it's cheap SEO instead of affordable SEO:
Services for less than $1,000 per month

Low-quality websites

Over promising

Only has one-off projects

Automated link-building tools

Doesn't provide a long-term strategy

Saying yes to everything

Relentless in the sales process, instead of asking questions

Forcing you into their plans instead of asking what you need

Won't do any work unless you've paid

Poor reviews or lack of case studies
Another dead giveaway of a cheap SEO agency is when they provide you with the "cookie-cutter" approach, where everyone gets the same solution provided to them. However, SEO services don't have to break the bank — they can also offer reasonable prices and effective campaigns, which brings us to…
Affordable SEO
Hiring affordable SEO services in Las Vegas is an efficient way to optimize strategies and tactics when improving your businesses' online presence and visibility on Google's results page. Affordable SEO agencies will understand that every business is unique and will always listen to your needs instead of pushing for what they want to do.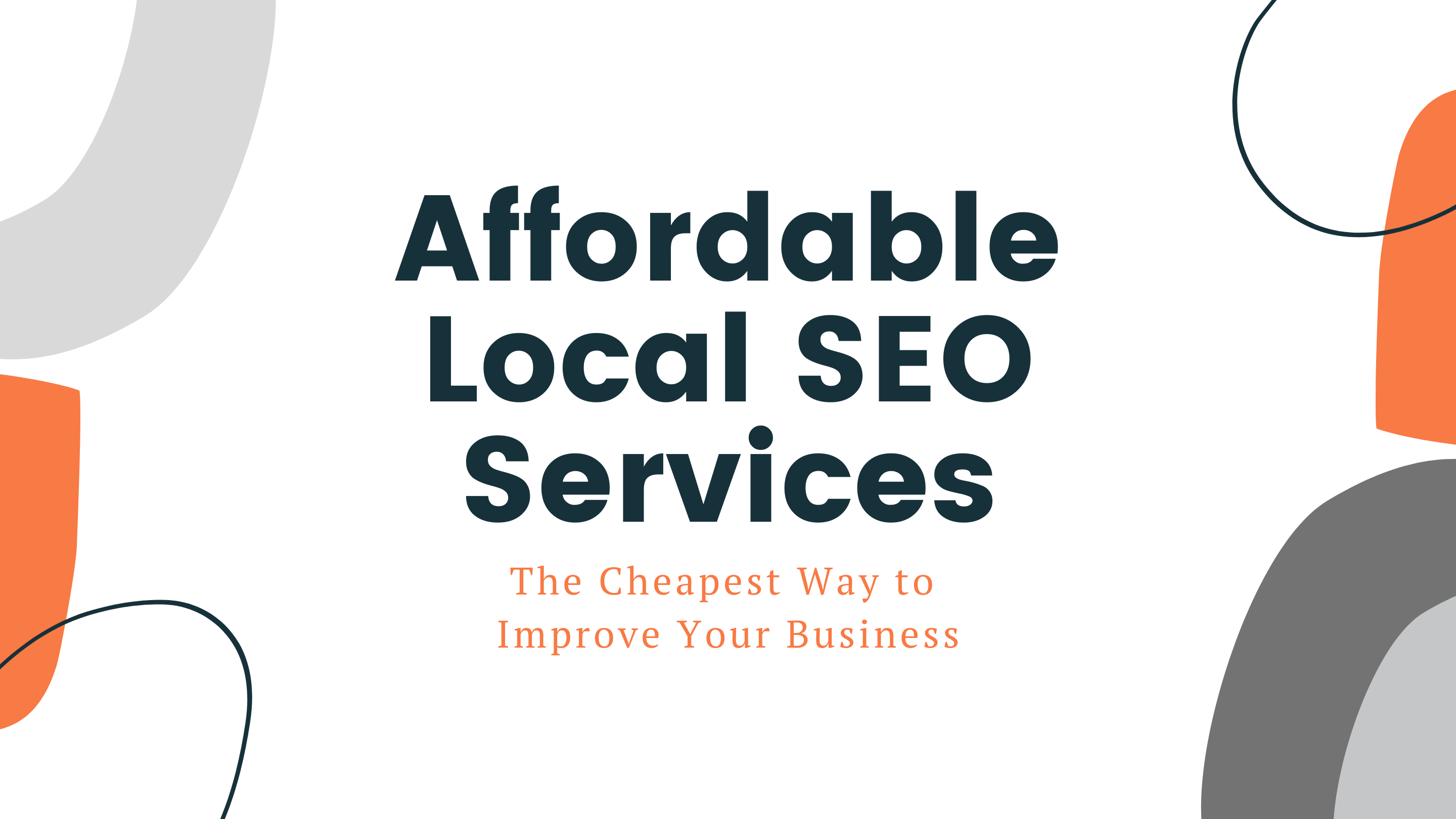 Want to read about one of the most cost-effective marketing tactics to improve your bottom line? Click the image and get some knowledge.
SEO agencies who genuinely want to help you build your business will have staff assigned for every job, ensuring that an expert is at work for your website. The jobs involved when it comes to SEO calls for a specific set of skills such as:
Analysis

Research

Coding

Creativity

Writing

Editing
By hiring an SEO agency dedicated to your business's growth, you can benefit from a team that monitors the constant changes in search algorithms that will help you get ahead of your competition.
Furthermore, an effective yet affordable SEO package will provide you with professional service, focusing on your brand's visibility and ranking on the results page and working to improve your business' organic position.
The common characteristics of an affordable SEO agency include:
Transparency

Proven success

Results-driven

Experienced team

Following Google's search guidelines

Testimonials from previous companies in the same industry
With all these advantages and more, make the change from cheap SEO to affordable SEO. There's nothing to lose, so head over to Agency Jet and get the service you deserve. Agency Jet gives you the advantage of working with a local team in Las Vegas, which means we know just what you need to rank locally and nationally.
You also get what you pay for while bringing in results, sometimes as much as 3x what you invested in just a span of 6 months to a year. Finally, we will provide you with clear, concise guidance every step of the way — even before you sign on the dotted line.