5 Features Every Local Search Engine Optimization Service Should Have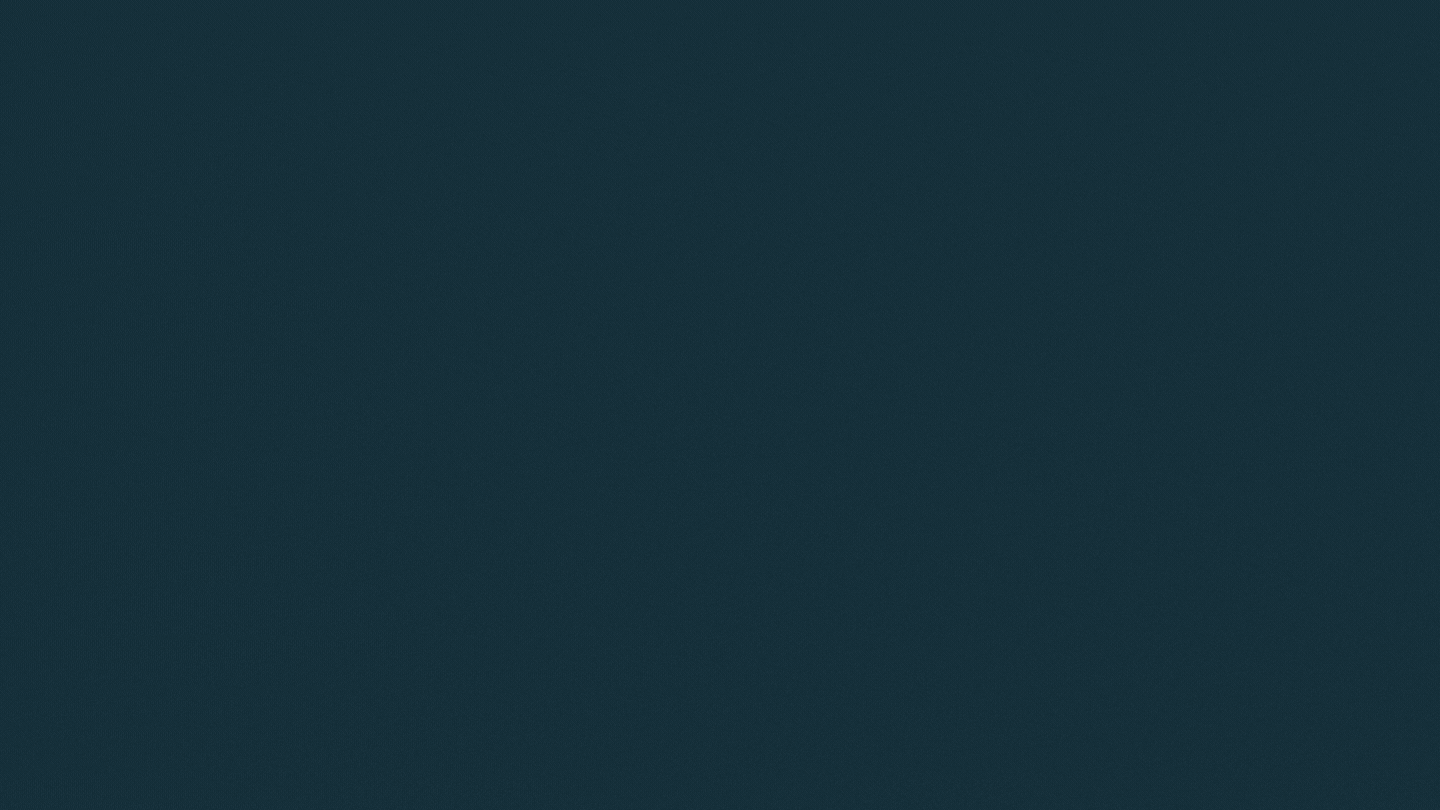 Hiring a local search engine optimization service is quite tricky. There are numerous options out there to choose from, and they offer promising results.
To choose the right company to help with your local search engine optimization (SEO) goals, you should look for services with guaranteed results, transparency, client ownership, white-hat SEO work, and verified reviews. You need an agency with these features so they can help you thrive in your competitive market.
Learn more about the must-have features of a local SEO service as listed below.
1. Guaranteed Results
One of the best features local search engine marketing services have is the results that speak for themselves. Although no company can guarantee you to rank number one in Google or other search engine result pages (SERPs), many agencies like us can deliver results to help you land in the first pages of the SERPs.
We don't control how SERPs rank websites, but we can apply strategies to help your business achieve the following results.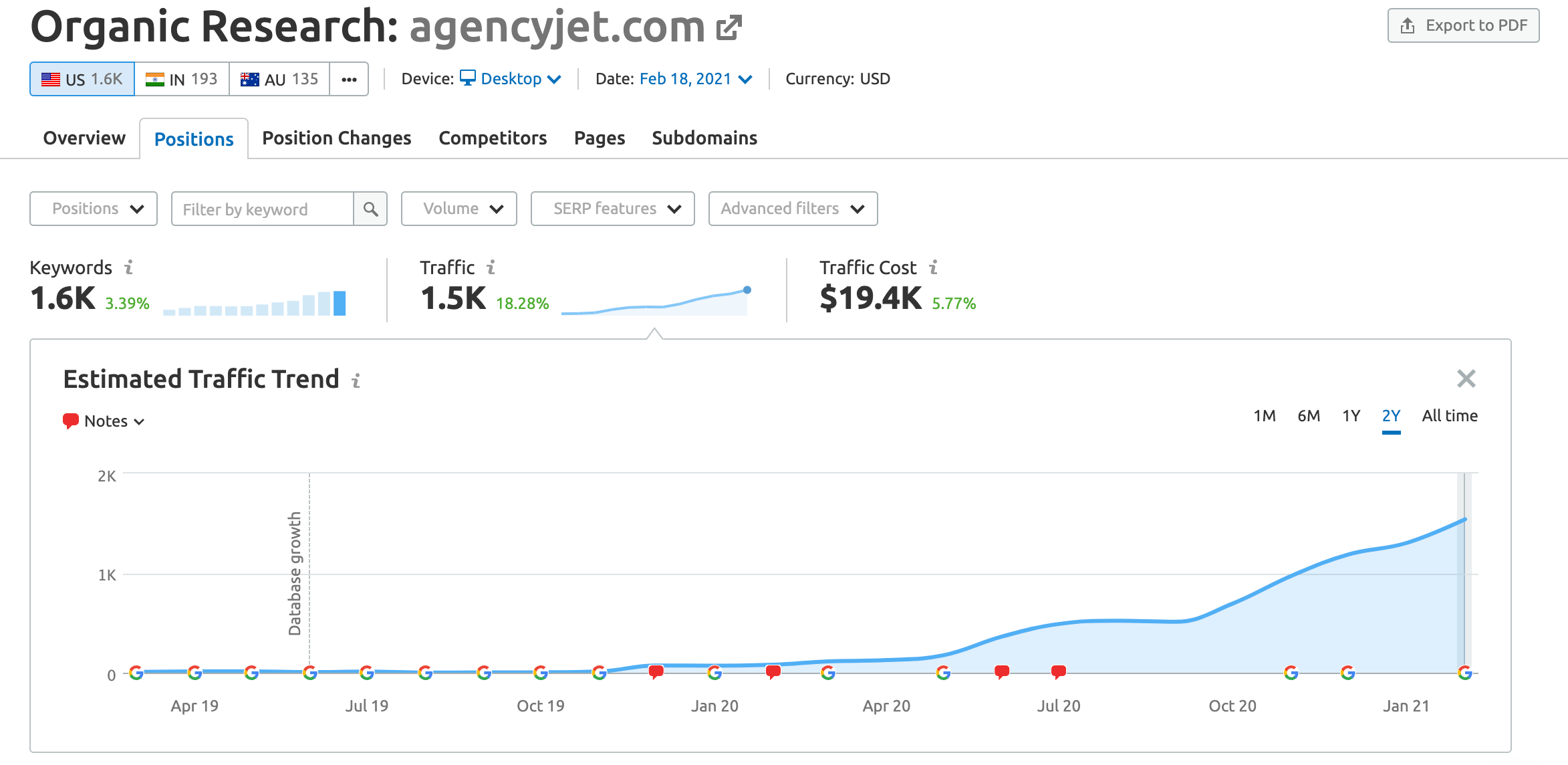 Here's just a sample of work we've done on our own site.
Better Keyword Ranking
Since local SEO is mainly for businesses with local brick-and-mortar shops or stores, we offer better keyword ranking using local keywords. These keywords are essential for a successful local SEO strategy.
We know how to find the right search terms that can help a business rank higher on local searches. By knowing local keywords relevant to your business, we can create landing pages focusing on searchable phrases and words.
Before we can develop searchable terms, we will first understand your target market, including their searching behaviors. That way, we can refocus your services or products related to your target audience. This is also vital to answering target customers' queries to attract them to engage in business with you.
For instance, your business may be a plant-based diner, but those are not common terms customers are using when searching for such. Instead, they may search for "vegan restaurants," "healthy restaurants," and the like. If you don't know the search trends, then you may not have a good keyword ranking.
You don't have to worry about keyword ranking, because we will do the research and find what high-ranking local keywords to use for your business. We'll use these searchable keywords on your website, so when customers search for your business, your site can appear on the first pages of the SERPs.
Have Online Presence
With local SEO, you can also create an online presence. This means your business will be visible on the map and SERPs. More people who are likely to engage and visit your business or website will know your business exists.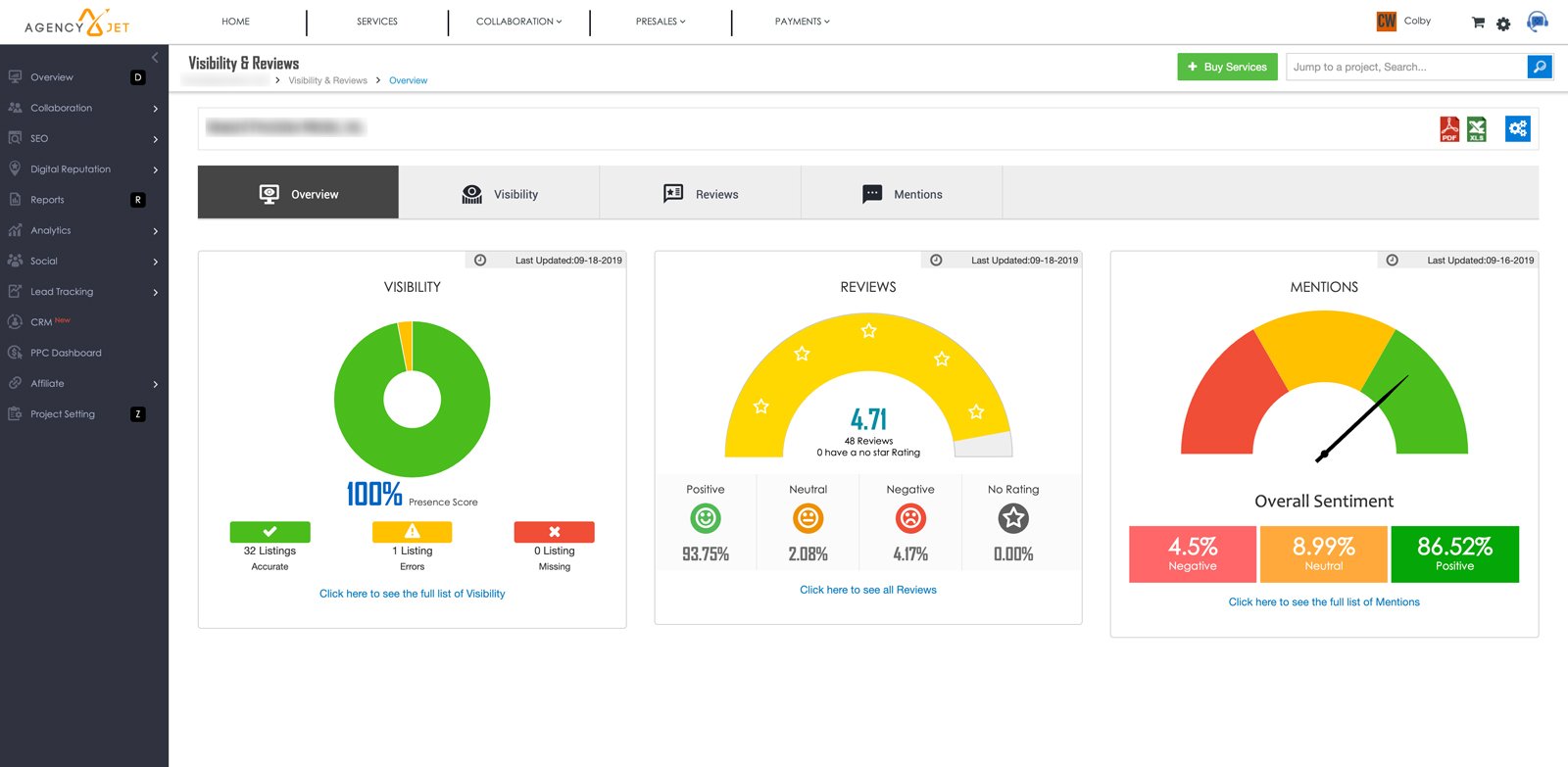 Every SEO campaign gets their visibility and reviews tracked directly in their custom dashboard.
We will help you set up your Google My Business Profile, make your website mobile-friendly, and get listed on directories. All of these factors are essential to increase your visibility among local target audiences.
Your Google My Business Profile lets your business have more exposure. When consumers search for products or services related to your business, your profile will appear. Consumers will then click on your link to know more about your business.
When this happens, you need to have a mobile-friendly website, because most searchers are now using mobile phones. If your site loads slowly on mobile gadgets, visitors are more likely to exit from your site. This may mean a possible loss of paying clients.
Moreover, let us help you get listed on other major directories like Yelp. This listing will help you build an online presence, too. Some consumers go to directory listings to find local businesses they can visit.
More Traffic
When you have a better keyword ranking and online presence, you can rank higher on SERPs. Appearing in the first pages of a user's SERP is the key to generating more traffic.
Besides keyword ranking, we can help you with creating locally relevant content, digital and social media marketing, and web development. These are all relevant local SEO factors that can attract more leads to your business. When you have more traffic from your local market, you have higher chances of making sales.
2. Full Transparency
Aside from providing results, a local search engine optimization company should be transparent. Clients should be able to see the company's link sources or tactics. This is true for the following reasons:
Track Progress: We allow you to determine if we, the local SEO agency, are exerting efforts to achieve your business goals. With transparency of the results in reporting and clear KPIs, you can easily calculate your ROI.

Weigh Risk: We also let our clients know our local SEO strategies to get the results they want. This means we are not using black-hat tactics that can result in penalties for your site. As a result, you can decide whether we are worth the risk.

Know Your Money's Worth: Most importantly, we provide transparent and itemized billing. This way, you will know where your money is going.
Also, we know that SEO jargon may be complicated to some. You don't have to worry about it, because we provide easy-to-understand reporting.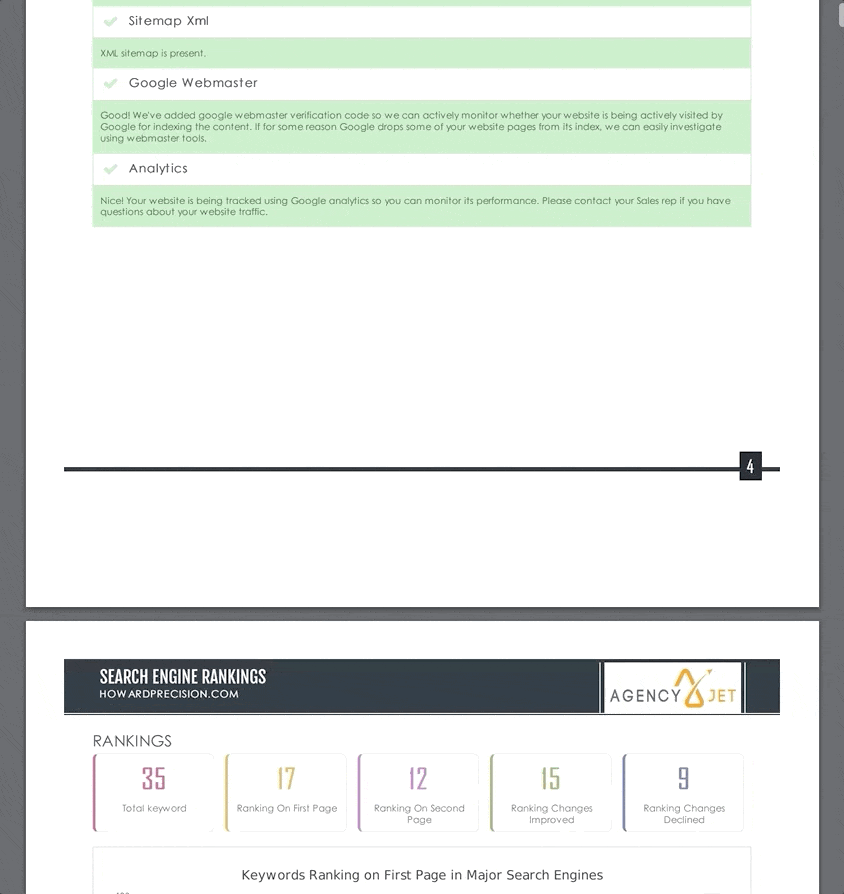 Curious what a monthly report looks like? Here's one.
We provide a secure dashboard where clients can see the results of their local SEO strategies. Again, you don't have to worry about not understanding the graphs and numbers you will see in your dashboard.
Why not? Because you can quickly contact and reach us to set up a monthly call. This is mandatory at Agency Jet because we want you to easily understand every step and result in your dashboard. What's even better is we can send you a recording of the call so you can listen to it anytime.
With local SEO reports, you will know how your website is performing. We utilize various analytics tools like Google Search Console, Google Analytics, SEMrush, and others to create an accurate SEO report.
As a result, you can see the following in our monthly report on your dashboard:
Project Overview: This contains the goals you set with us before we start working together.

Keyword Rankings: This is a vital indicator when it comes to knowing your local SEO performance. We can show you if your rankings are going up when we use the local searchable phrases and words on your business.

Accomplishments: In here, you can see what we achieved using our local SEO strategies. For instance, we might have made changes to your key pages, generated more traffic, acquired more backlinks, and more. This section will help you gauge if it is worth working with us depending on your target ROI.

Technical Improvements: When you need a technical SEO improvement, this report will help you track our progress. This includes timescales for completion and tasks monitoring site performance, SEO score, and organic visitors.

Outreach And Marketing: In here, you will find the impact of your website's marketing efforts. You can see and measure the success of our campaigns and see if it's targeting your final objective.
3. Complete Ownership
Working with a local search engine optimization service has many benefits. However, you must ensure that you hire a trustworthy agency.
Many offer their services, but you may end up owning none of their work. You pay for our services, so it is only right that we give you complete ownership, too.
This means that the local SEO service providers should not remove any of their work when your contract with them ends. You must be able to retain all their work and logins.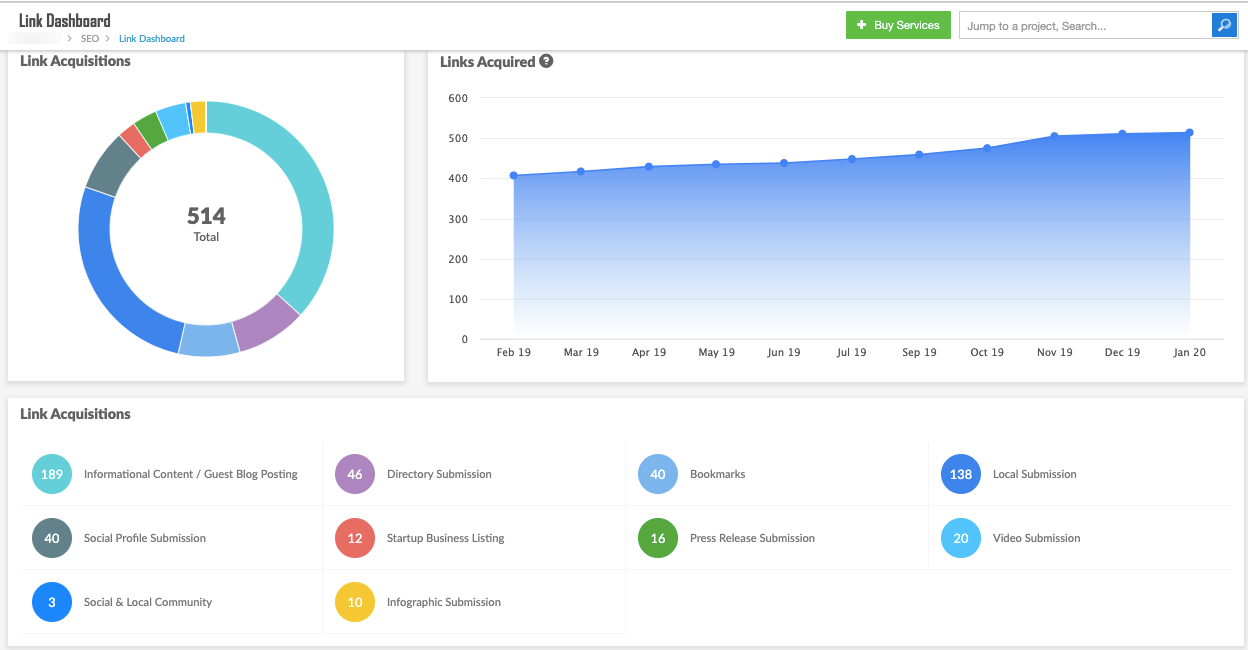 We show every single link we create and every single one of them is owned by the client, not us.
When you work with a local SEO agency or us, you may need to give us access to sensitive data regarding your business, such as the following:
Logins: To help you establish benchmarks for your campaigns, we may need to access your analytics tools. Thus, you may have to share your usernames and passwords with us.

Service or Product Information: We should also learn and understand your business. This involves sharing information related to your services and products you offer. By doing this, we can better grasp suitable local SEO strategies for your business.

Marketing Content: You may also need to allow us to check your marketing content. That way, we can learn your approach, brand guidelines, and voice to match them with our local SEO strategies. Or, if need be, we may even suggest how to improve your marketing content after learning about it.

Performance Data: If you already have existing performance data, this will help identify issues to your site. We can use this to fix problems or improve your performance before starting a campaign.
If you decide to end your contract with us, you don't have to worry about ownership issues, because we will return all of the access you've given. You can trust us not to compromise or change your logins without your permission.
That's why finding trustworthy local search engine marketing services is vital to protecting sensitive information about your business.
4. White Hat SEO Work
Did you know that some local search engine optimization companies may be hurting their clients' businesses? This happens when you hire agencies that use black hat techniques. Black Hat SEO uses tricks and cheats to improve rankings.
Black Hat SEO aims to rank high on SERPs. However, unlike White Hat SEO, Black Hat SEO impresses machines, not people. This includes violating Google guidelines and finding algorithm loopholes to achieve their goals.
The most common Black Hat SEO techniques some use are toxic backlinks. These backlinks can weaken your SEO, resulting in decreased traffic. Most often, toxic backlinks come from spam sites. Some local SEO agencies create these websites for artificial link-building purposes.
As a result, you may end up ruining your website. Google can now easily detect Black Hat SEO techniques like toxic backlinks. When they find that you cheated the system, Google will implement punishments and penalties.
That's why using White Hat SEO is still the safest and best way to rank high in local searches. When you work with us, we ensure White Hat SEO work by doing the following.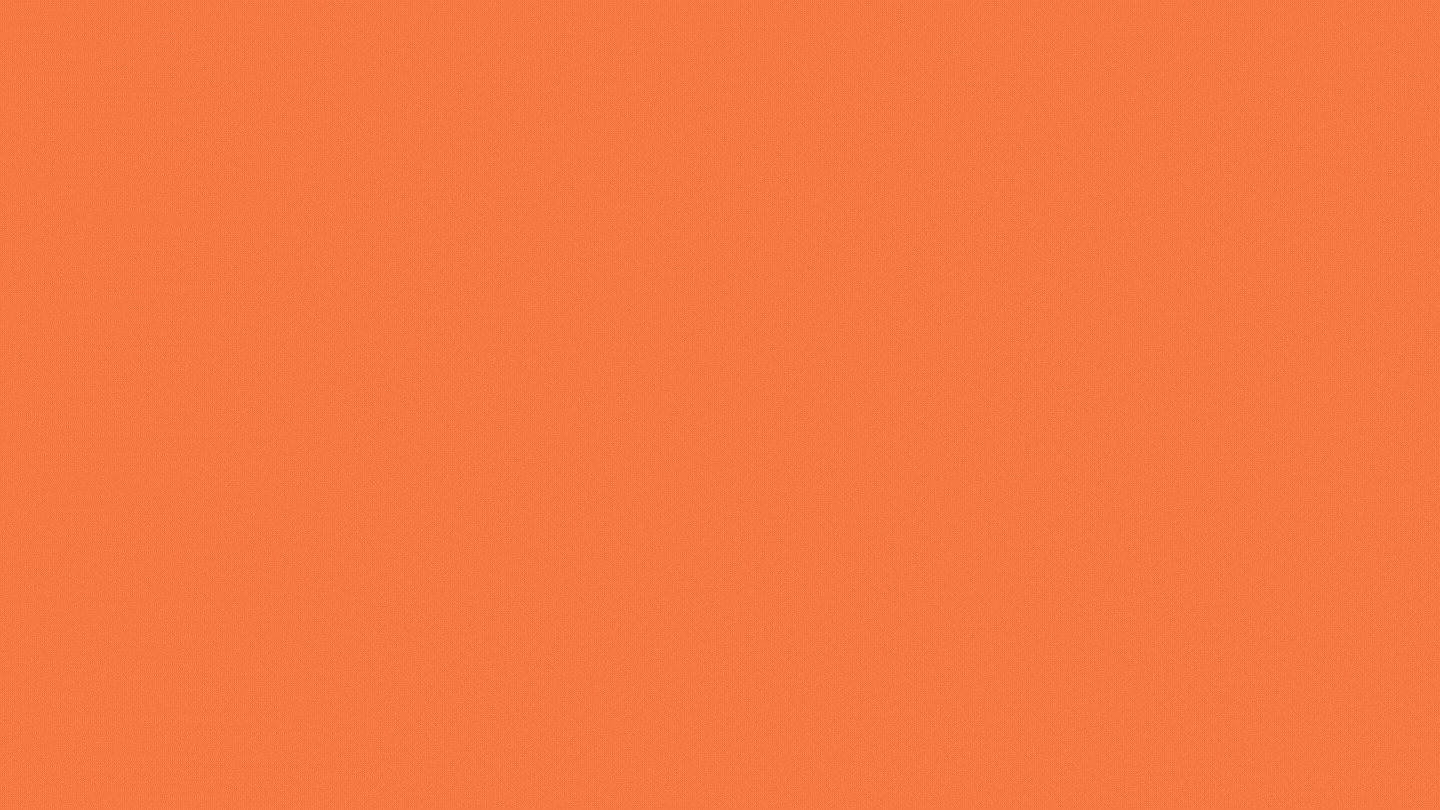 Learn more about the difference in white hat SEO versus black hat SEO in the blog post above.
Prioritize Quality Content
One of the best ways to optimize your website is to provide quality content for your local audience. This is not only important today, but it will still be a trend in the future. More people are using the internet to find and learn about almost anything.
However, writing content is different from creating high-quality content. Search engines evaluate articles based on age, anchors and links, keyword distribution, topic, and length. Thus, we write well-sourced, relevant, and appropriately long content for your target audience.
We also ensure that we make the content authoritative and engaging so that others will want to draw links from your site.
Fine-Tune the UX
Another White Hat SEO technique we can apply is enhancing your website navigation and design. If your website is easy to navigate, it helps your ranking and improves your site's User Experience (UX).
On the other hand, a bad UX will increase your bounce rate because users may quickly leave your site. This may be because your site is not user-friendly.
Hence, we ensure your website stays user-friendly and well-designed.
Natural Link Building
Even local SEO needs link building. This is when we persuade or encourage other relevant websites to link to your site with quality content.
Google uses these links as a factor in ranking pages as well. The links serve as votes that your site is authoritative. In fact, other search engines use links as a ranking factor as well.
However, small or medium businesses may find it difficult to find local links. We can help you find links that will allow you to interact with your local audience.
Instead of solely focusing on high authority websites, we find it more relevant to link with other businesses targeting your local market. That way, you can get more relevant traffic from your local market instead of coming from other states.
Traffic coming from other states or places is unlikely to do business with you unless you offer online services or products.
Technical SEO
When you have a website, you should also consider its technical SEO. We are here to help with SEO's technicalities so you can focus on growing your local business.
We ensure no coding oversights or errors that may hinder or prevent search engine crawlers from indexing your site. This means that search engine crawlers should find all of your site's pages. They should understand each of these pages' content.
When your site is crawlable and indexable, you can improve your local ranking.
Moreover, technical SEO requires that your site's pages are organized, and your site's loading time is fast.
5. Verified Reviews and References
Most importantly, you should look for a local search engine optimization agency with verified reviews and references. At Agency Jet, we publish our clients' testimonials. You can check them to know that we are true to our word.
Reviews are valuable because you can use them as references before you make a contract with an agency, especially if these reviews are verified. They prove the relationship between the local SEO company and their clients is legit.
Here are some ways to check what previous clients are saying about your prospect local SEO agency:
Social Media
Social media platforms are not limited to communicating with people; it's also a common platform for businesses and customers to interact. On Facebook, you can buy from the marketplace, and you can also see local SEO companies' ratings.
Some people even share their reviews about a company, which you can easily find. Search the company you want, and reviews and shares about it will appear. You may even see some consumers' topics regarding such companies.
If there are bad reviews about the agency you're searching for, you can check how the company responds to them. Some companies can resolve these issues by explaining what happened. That way, you and other potential customers can weigh whoever is at fault and see how the company handles such feedback.
On the other hand, if the local SEO agency asks the client to contact their customer support, it may leave you wondering what they're hiding, especially if they don't leave a response at all.
Review Sites
In addition, you can also check review sites like Clutch or UpCity to view ratings about us or other local SEO companies.
Reputable review sites conduct review verification to ensure that ratings are from legit clients of a company. More people are now leaving their testimonies on review sites to help other customers make wise decisions.
The more positive reviews a company receives, the more likely it has met customers' expectations.
On the other hand, if there are more bad reviews, this may indicate low-quality services. However, you must ensure that the review sites you're relying on are reputable. Or you can also visit other review sites in case the company has more customer feedback there.
The Bottom Line
Do you need local SEO for your business? Yes, you have to recognize the importance of your business' local SEO. However, you don't have to worry about it, because we can help you with your local SEO needs.
Focus your time on growing your business and let us do our job: local SEO for your business's needs.
We deliver results to improve your SEO ranking, and you can see this through our monthly reports and clients' reviews. Even if you decide to stop hiring us, you still own the work we have already done.
Most importantly, we adhere to White Hat SEO techniques to protect your business while ranking higher on local searches.
If you want your local market to find and do business with you, contact us, and let's talk about improving your local SEO strategies.
Join the thousands of SEO-obsessed readers on our mailing list