Pros and Cons of Popup CTAs on a Website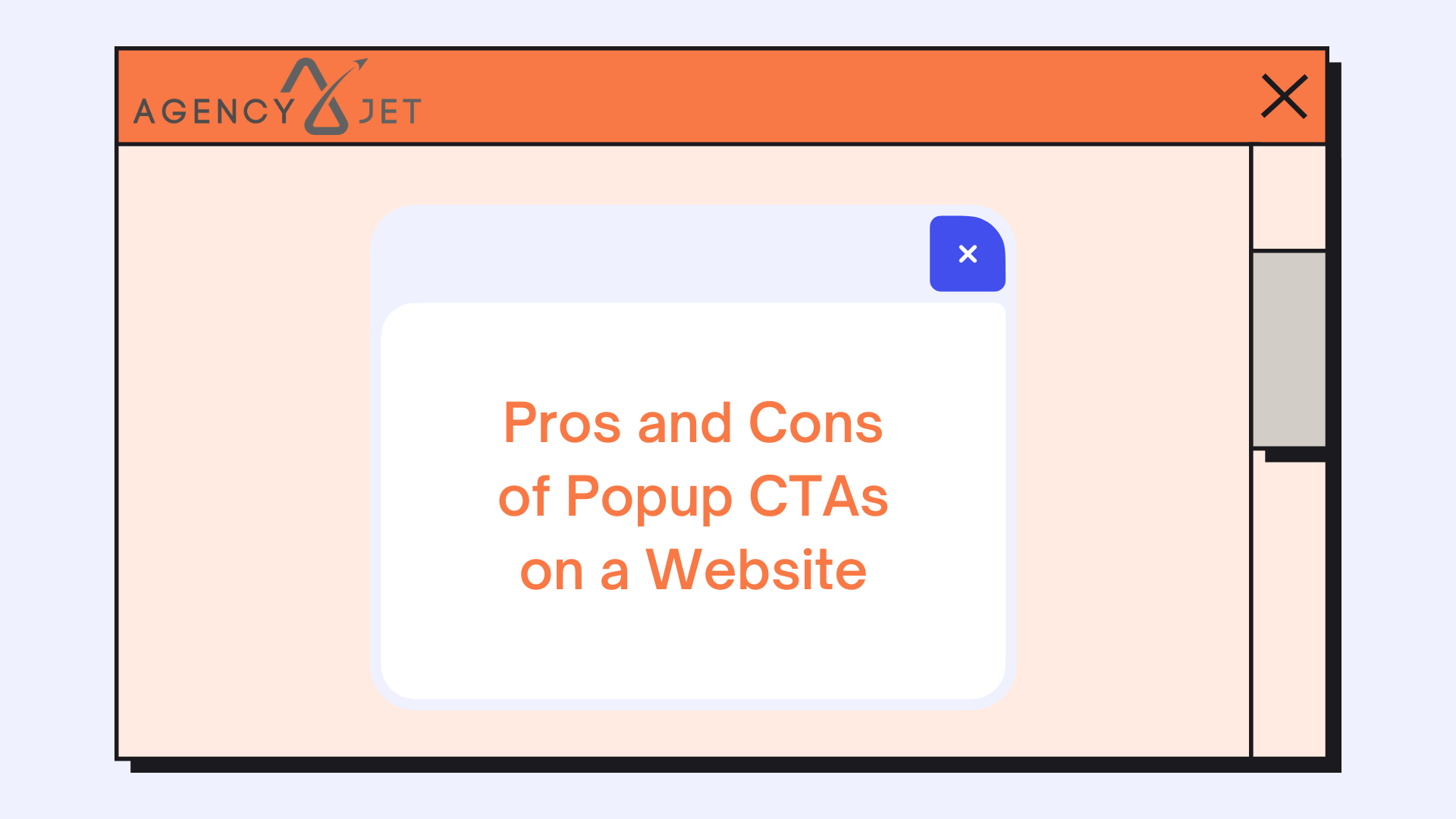 As a small business owner, you want your website to do everything all at once.
You want it to rank #1 on Google, you want it to drive thousands of new visitors to it, you want those visitors to engage with the site, and you want them to contact you or sign up for your services.
To get your site found and drive traffic is a whole thing in itself, and that's where SEO services come in.
This post, however, will talk about how to convert people when they land on your site, more specifically in the form of call-to-action marketing via popups.
So what is a call to action in marketing?
A call to action (CTA) serves as a guide for website visitors, pointing them in the direction of the next logical step.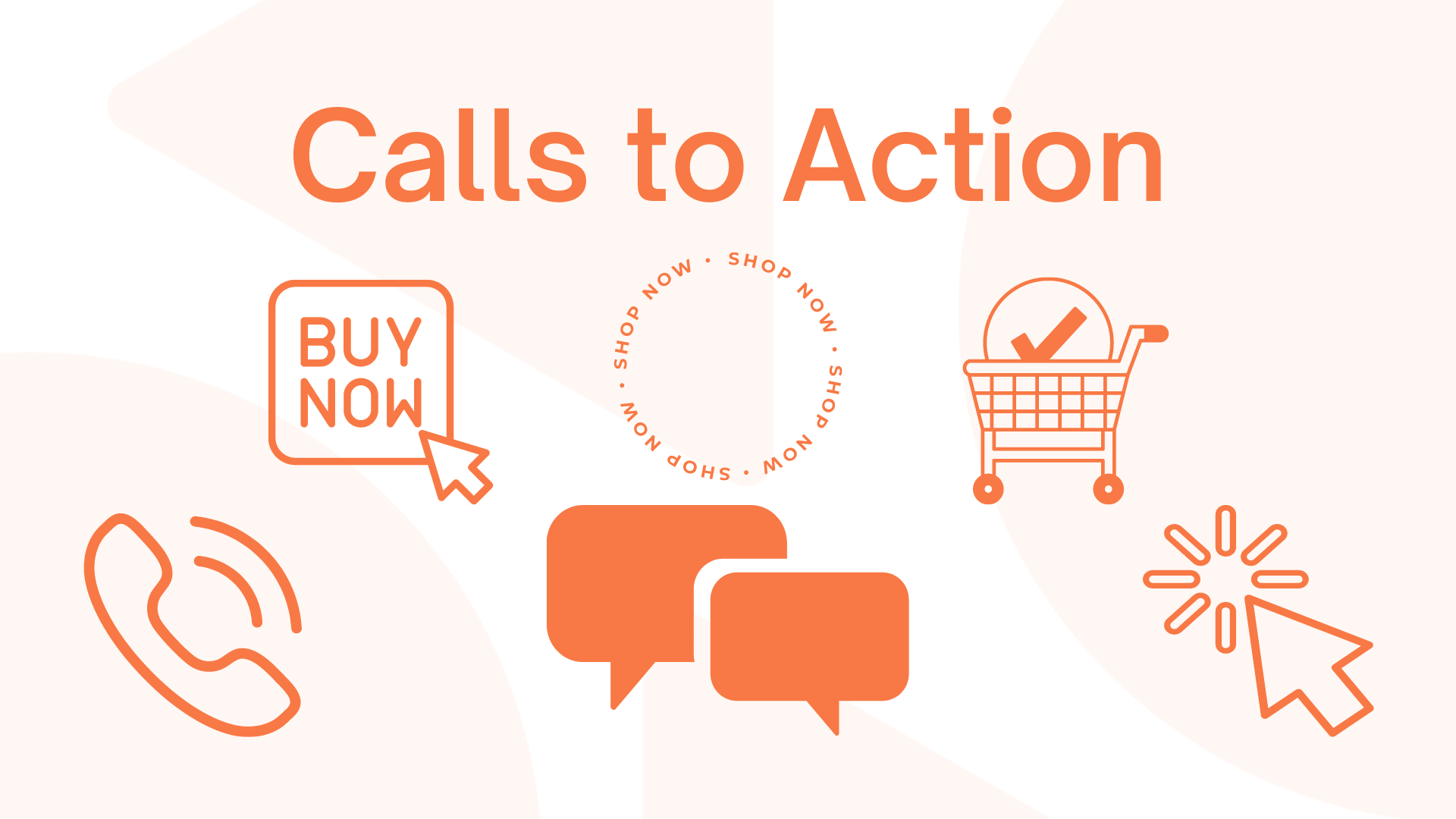 The CTA can directly influence sales. For example, it could tell the visitor to hit the "order" button to finish a transaction or drive the audience closer to becoming a customer of that company's products or services. Another example is that the CTA can encourage readers to sign up for a product-related newsletter.
A compelling CTA should be easy to see and follow the marketing message directly. Customers who are unable to see a CTA are more likely to abandon a website before completing their intended task, such as purchasing a product or signing up for an email newsletter.
Using a call to action, you can tell prospective customers what they should do next, create a sense of urgency for the user and help them progress more seamlessly through the sales funnel.
If there are many desired steps for the user, there may be several CTAs on a page. There are also different types of calls to action, such as:
Text hyperlink
Button
Popups
Slide-in content
Downloads
Forms
Videos
Presentations
This article will focus on the pros and cons of popup-style CTAs on small business sites.
Popups are messages that appear on a user's screen as they browse. They often appear over the content and are intended to pique the interest of website visitors.
Let's take a look at their pros and cons.
Pro 1: Guide Website Visitors
Making decisions might be difficult for website visitors. CTA popups can direct site visitors toward helpful resources such as product information, blog posts, and more, all while making their time on your site more enjoyable.
To avoid uncertainty and alleviate choice fatigue, CTAs are a great way to provide a clear path for your prospective customer to follow.
Furthermore, it helps develop links between their requirements and your capabilities. It's not just businesses that gain from digital marketing calls to action; the customer journey often expects them.
Here are a few tips to take advantage of this benefit:
Display CTAs prominently: Visitors may overlook the importance of the CTA if it is buried beneath a sea of other images and text in a cluttered window. Increasing the readability of your call to action in the popup by leaving some a white background surrounding it can have a beneficial impact on the user experience. Your call to action is more noticeable with a larger font and a clickable button apart from other popup features.
Enhance the call-to-action button's appearance: Your CTA button has the potential to generate a lot of leads and sales for your business. Because of this, it needs to be designed such that visitors notice it. For instance, add extra effects and animations, layout the box distinctly, or use different colors to catch visitors' attention right away. These are just a few action examples to help amplify your CTA. In fact, Acuity Scheduling observed a 94% increase in CTA clicks after just changing the button's color.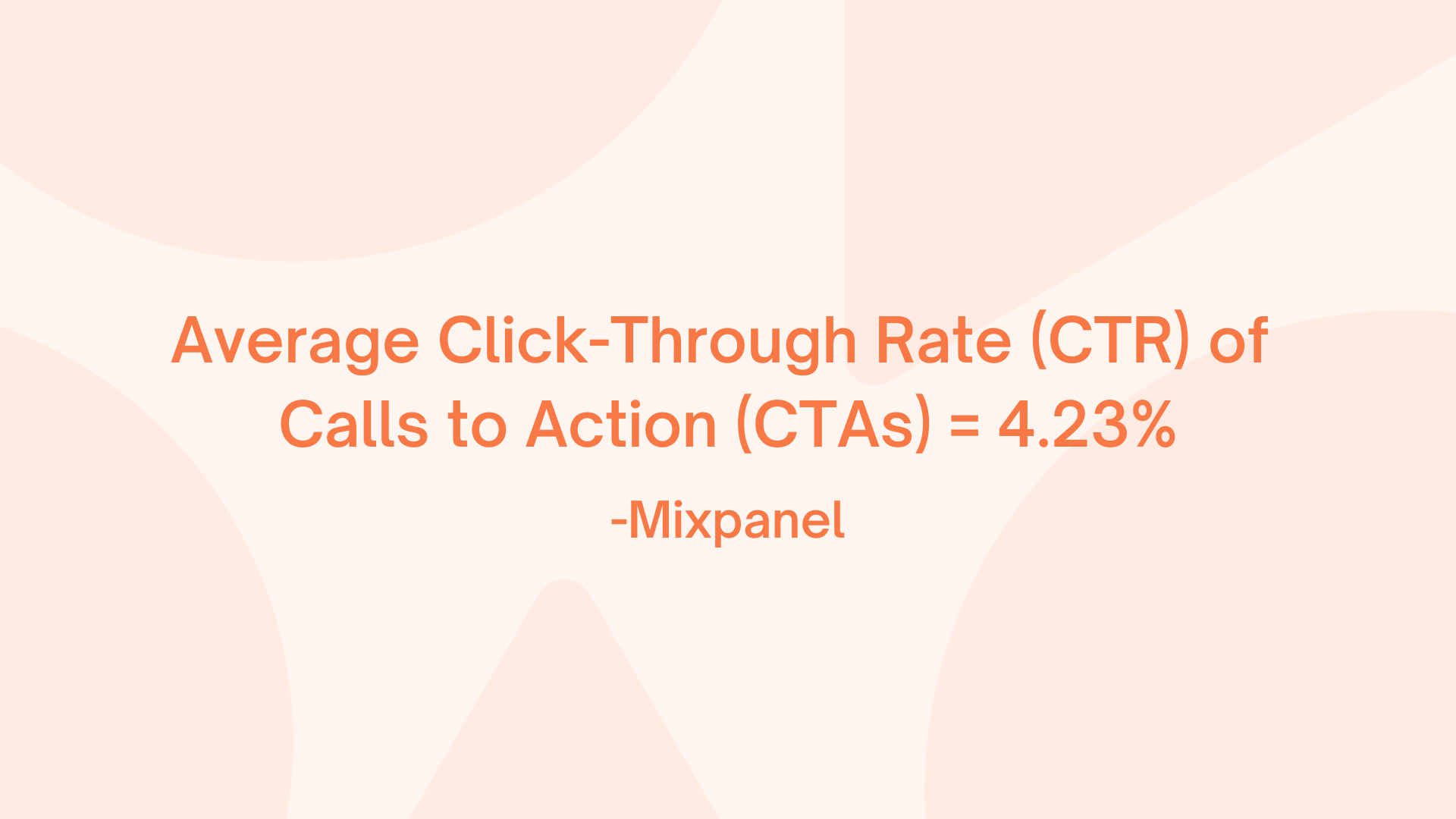 The Average Click-Through Rate of CTAs is 4.23%
Leighton Interactive went to great lengths to figure out the average click-thought rate (CTR) for CTAs. They have a number of clients so there was a fair amount of data to analyze, and the methodology was very sound. The average CTR for all CTAs across every industry turned out to be 4.23%. That's better than the CTR for Google ads.
When the data is analyzed further, it was clear button CTAs perform the best. The average CTR for button CTAs is 5.31%. The highest button CTA click-through rate was almost 70%. (Source: Mixpanel)
Pro 2: Acquire High-Quality Leads
You can make a favorable impression among visitors by creating innovative and relevant CTAs.
A call to action that emphasizes the benefits using action verbs is likely to result in more leads. When they click the CTA button, your visitors will be taken to a landing page, a web page intended to collect lead information in return for an offer.
In turn, this information can be used for other marketing materials, such as email marketing campaigns. Aside from your corporate website, email campaigns are the most successful medium for generating new customers and new leads.
It also helps in the development of customer relationships and the reputation of your company. So, it's a terrific way to get the word out about your company and grow your loyal customers.
You can reap these benefits by following these tips:
Emphasize value: CTAs that don't communicate the value of your offering are less likely to be clicked by visitors. As soon as they see the headline, they immediately check the CTA. As a result, the text in your CTA should match the statement you made in your headline. Popup CTAs that are appealing and compelling are the most effective, such as "Start my 30-day free trial today." You'll see positive results if you effectively use a mixture of action phrases and your incentive.
Make it immediate: Instant gratification increases the likelihood that visitors will do the desired action. The goal here is to make it clear to visitors that they'll be rewarded immediately. You have the option of being direct or imaginative in your copywriting. For example, the CTA in the initial popup can emphasize the word "now." Clicking the submit button triggers another popup with the discount code and another link that takes them back to the checkout page, where the code has already been applied to save money.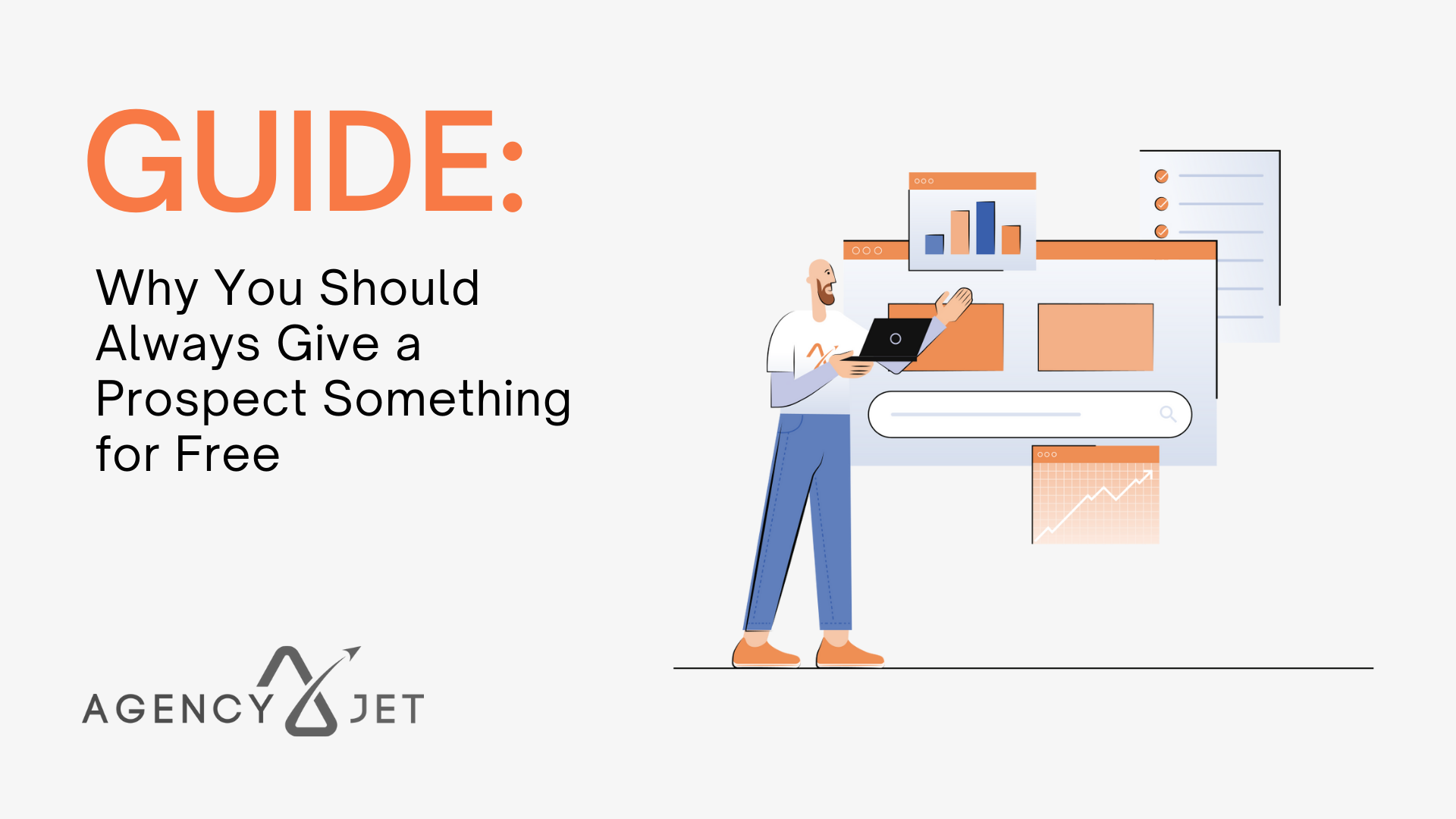 As a business owner, it's undeniable that one of the best ways to build your top of funnel is by offering something for free first. This blog talks about that.
Pro 3: Convert More Visitors Into Customers
CTAs can help you increase your conversion rates by appealing to your audience's interest and providing incentives to boost the number of clicks.
People are more likely to use your website if you make it easier for them to navigate. In other words, if you want your visitors to take action, you need to make it as simple as possible for them to do so.
A little encouragement can go a long way in persuading customers to go through your buying process. With a powerful call to action, you can motivate visitors to purchase by offering them discounts, free delivery, or other incentives.
These recommendations will help you get the most out of these advantages:
Tailoring your call to action: According to research, 80% of shoppers will be more likely to buy products from brands that provide a personalized experience. Customers that have logged in will be able to see their names in the popup headline and CTA, allowing you to tailor the encounter for them. To further customize your offerings, you can use geolocation, site activity, split testing or other characteristics to show unique recommendations.
Establish a feeling of urgency: One of the most tried and true methods for quickly increasing sales and conversions is to instill a feeling of urgency in the minds of potential customers. Your popup's call to action is just as important as the graphics and timer. With this combination, customers become more anxious about losing out on a good deal. This emotional pull can in turn increase conversions.
If you're thinking about adding a popup CTA to your website, you'll likely be directing those people to a landing page. Here's a review of LeadPages, the landing page specialists. And if you want even more info about landing pages, be sure to check our blog post 4 Tips Every Landing Page Can Use To Get You Leads.
Con 1: Most People Dislike Them
This is perhaps the most significant disadvantage of utilizing popups. Due to their intrusive nature, most people find popups annoying.
For some web users, a popup CTA might feel like an interruption, especially when it appears while they are attempting to view or read content on your site. People might find the popup windows annoying because they distract from the website's primary content. As a result, your website's bounce rate may go up.

This is the unpleasant aspect of popups. Some browsers have added popup blockers to prevent users from tearing their hair out in misery because of these types of intrusive popups.
Here are a few ways to avoid this debacle:
Make popups that people want to see: Providing value is essential if you want to get positive responses from your popup. Your offer must consider relevance, excitement, and monetary gain. Consider including the following in your website popup to encourage visitors to make a purchase: a coupon or discount to keep customers from leaving your product page due to the price or free content such as a new e-book that is relevant to the page they are on.
Make it simple for users to close your popup window: If your popup ad is difficult to close, your visitors will just leave your website. Make it simple for users to close your ad, and don't conceal the exit button. The purpose of a popup is to nudge someone toward completing a task, not coerce them to do it.

Con 2: Badly Timed Pop-ups Can Be a Turn-Off
When it comes to popup conversions, the placement and timing of your CTA button and form fields are critical.
Visitors should be able to see your website's content without being interrupted by a popup. Otherwise, this will irritate them more than pique their interest.
Intrusive and untimely popups may help you convert a tiny percentage of your visitors, but they often come at the expense of irritating a larger share.
Using different triggers could help to avoid this problem.
Among the several types of popups, there are two that allow you to control when they appear: timed and scroll. A timed popup will appear whenever a visitor spends a particular duration on your site. If the popup is triggered too early, it can irritate visitors, but when it is triggered too late, it won't be seen by anyone. In contrast, a scroll popup is activated when a visitor reaches the target percentage of the page.

Con 3: Popups Can Appear Spammy
Multiple popup windows on various pages throughout your website scream "spam." Because of this, your brand's image could suffer.
Additionally, it's pretty well known that popups can easily spread malware and other viruses. As a result, many people have installed software that prevents certain sorts of popups from opening, whether it be through extensions or browsers.
Avoiding multiple popups is one method to prevent this disaster. As the saying goes, less is more.
For the most part, having more than one popup is not worth it because it will cost you more than you gain. Visitors will leave your site if they can't find the content they came for because you have too many popups. In many cases, several popups can feature the same product or service, which is unpleasant and spammy.
Don't overwhelm your users with too many pop-ups, especially if you're displaying crucial information like warnings or instructions to prevent or rectify errors.
Because people prefer to close popups without reading them, a better option is not to display vital information in one. Make your message stand out by placing it where it best matches in context by utilizing a visually distinguishing element and placing it on the page itself.
To help the user fix the problem and move on, ensure that the content properly explains what the user must do. Small businesses that take advantage of outsourcing digital marketing should also receive guidance from their agency on how to avoid the pitfalls of spammy looking popups.
Frequently Asked Questions
What is conversion rate optimization, and why is it important?
Conversion rate optimization (CRO) is the practice of raising the proportion of website or mobile app conversions. An important part of CRO is developing new ideas about improving your site or app and then verifying those hypotheses using A/B and multivariate testing.
Testing your conversion funnel is vital since it allows you to save money on finding new customers by increasing the value of your current traffic and users. A higher conversion rate formula means more money in your pocket, a bigger customer base with better customer retention for your company, and more growth opportunities. You can easily achieve this with the help of conversion rate optimization services.
Does Google penalize popups?
According to a statement released by Google, "intrusive interstitials" have no longer been tolerated since January 10, 2017. This term describes instances where the popup conceals the primary content before or while the user is viewing it.
This change was implemented in support of Google's ongoing efforts to enhance the mobile user experience. Because of their intrusive nature, researchers claim that these popups detract from a user's overall experience.

Are popups bad for websites?
Popups that aren't well-optimized can be bothersome and detrimental to business. On the other hand, popups that are tailored and designed with the consumer in mind tend to be less annoying. Rather, they can enhance and broaden the scope of the user's experience.
By crafting a relevant and valuable message with good design and perfect timing, you can include an effective, compelling popup CTA on your webpage. This can help guide your site visitors, capture quality leads, and increase sales and conversions.
What should my small business site be using popups for?
There are several ways that popups can help improve the performance of a website. For instance, sales that might have slipped through the cracks can be recaptured with strategically timed popups. As a result, the timing of popups is critical. Popups can be used to enhance sales by offering visitors a discount, coupon, or free shipping. Visitors will be redirected to a landing page where you can advertise your best offers.
It's fine if visitors aren't ready to make a purchase right away. However, you have to capture them as leads so that you can later persuade them to buy. Fortunately, you can use popups to create a mailing list by giving away resources like whitepapers and e-books or offering benefits such as coupons and discounts. You can offer exclusive memberships and email-only promotions, as well as organize a contest to gain a large number of subscribers.

Conclusion
Like everything else, popups have their upsides and downsides. To show a clear advantage, you have to do EVERYTHING right and make sure you're not going to get penalized by search engines.
Humans also don't particularly love popups, by nature, so the offer needs to be extremely tempting. You can create useful popups that your site's visitors will truly appreciate with the correct strategy.
Many retail clothing stores will have popups but will offer 20% off your first order or something similar. This provides immediate benefit to the shopper that if they're going to buy something anyway, it provides value to save money.
The problem with popups is that they aren't very helpful if you are a small business in an industry that doesn't have a lot of money-saving opportunities, free content, or something equally valuable to give away.
To test the viability of your small business website as it currently stands means getting an audit. Luckily, Agency Jet's audit is completely free, guided, and educational.

Join the thousands of SEO-obsessed readers on our mailing list