You know that there is a bigger piece of the market out there that your business can capture.
But, maybe you're having trouble generating revenue growth despite all of your best efforts.
So, what should you do?
If you look up any marketing blog, you'll find out that 61% of marketers report improving their SEO and growing their organic presence is their top inbound marketing priority. It's a top priority because companies have seen that SEO drives business growth.
Unfortunately, SEO isn't something you tackle on your own. You can try, but whether you'll succeed is questionable.
SEO is much too complicated, is continually changing, and is (quite frankly) a full-time job in itself. Your best bet is to outsource this task to a reputable agency that can deliver results.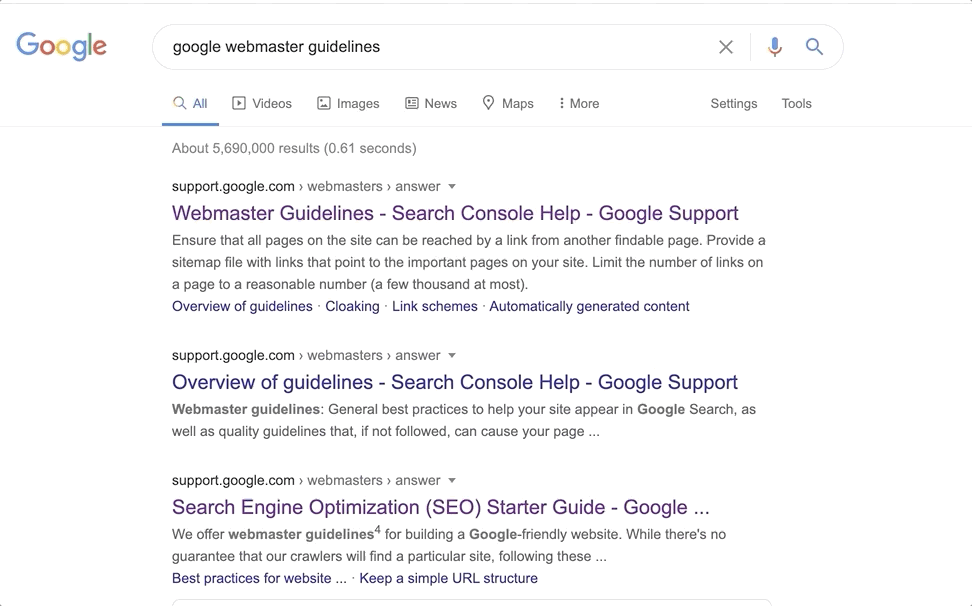 If you think SEO is easy, check out Google's SEO Starter Guide. There's pages and pages of things that need to be done in order to be successful.
If you're still not convinced, keep reading for the top seven reasons why hiring SEO services in Columbus, Ohio is the best thing you can do for your business.
1. Personal Touch From a Local Company
When you're thinking about SEO services, Columbus, Ohio agencies are a great place to start. A national agency typically is expensive and is used to dealing with accounts from major corporations like Pepsi and Ford. When your small budget goes to a national marketing agency, your work might always be put to the side for more significant accounts.
Additionally, a local agency understands the local market. Who knows your area better than someone who lives there?
Sure, a quick Google search can give anyone all the street names of a city. But, only someone living in the town understands the trendy neighborhoods, the nicknames for areas, and the local interests.
This insight is quite important when it comes to targeting specific areas or choosing local keywords. A national brand might tell you to bid on the Arena District downtown (Columbus, Ohio), which is what everyone is doing and is expensive. On the other hand, a local company may suggest focusing on the up-and-coming German Village, which aligns with your target audience and is much easier to rank for.
Lastly, a local agency means you can have direct access to your team whenever you want. You can request that meetings and check-ins be done in person.
Or, you can ask to stop by the office anytime you have questions. This will allow you to bond with the team and create more of a partnership with your agency.
2. Expert Strategists
The average salary of a Marketing employee in Columbus, Ohio, is $53,514 annually. And don't forget, any medical, dental, and other additional expenses that might come with hiring an employee. This is quite a large sum of money for the average small business.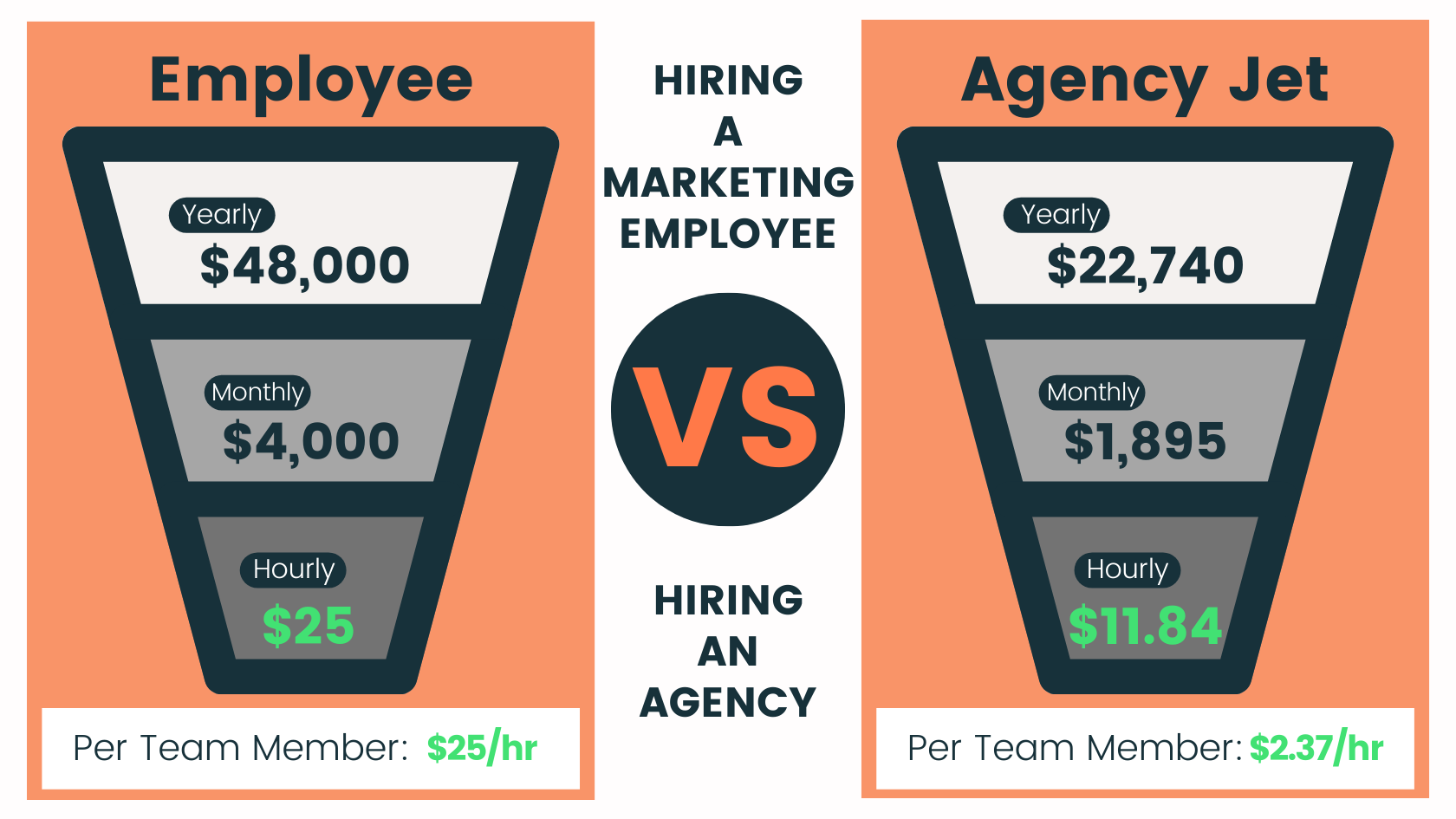 Here's the average cost of a marketing employee versus hiring an agency
And, when you hire a marketing employee, there is a high probability they won't be an expert in absolutely everything you need. So, you might lose time as your new employee learns some of the necessary skills to get your new SEO strategy off the ground.
When you hire an agency, you pay a fraction of the cost of an employee. And, you get access to an entire team of expert strategists.
Agencies hire marketing employees that have specialized in their field. So, their SEO employees are individuals that have entirely focused their career and skills on SEO. The same can be said for the graphic design, PPC, and other employees. You get access to a team of experts who excel in their field for a reasonable cost. It's a win-win for your business.
3. Building Your Local Visibility
In the past few years, a new trend has emerged of people wanting to support local brands. For small and medium-sized businesses, this is excellent news.
But, to benefit from this, you need to have local visibility. Your company should be known and popular in your area. Luckily, SEO services can help with that.
A large focus of SEO is building your local visibility. This is done with a Google My Business profile, ranking for local keywords, writing local content, generating reviews, and making region-specific pages. If these tactics are executed well, your brand will become a recognizable staple in your city.
However, all of these tactics take a lot of time and skill to administer well. And, it's more than likely that you don't have the time (or the skills) to do it yourself. Your SEO agency will help garner local brand recognition faster than you ever could on your own.
4. Keeping Track of Digital Reputation
Another critical part of SEO is reputation management. Your company has a digital reputation. This is usually a collection of your reviews online from Yelp, Google, and your social media accounts. Reviews, and how you handle reviews, matter.
84% of people trust online reviews as much as a personal recommendation
Every one-star increase in a Yelp rating means a 5-9% increase in revenue
Online reviews have been shown to impact 67.7% of purchasing decisions
An SEO strategy for reputation management includes generating more online reviews, responding to all reviews (good and bad) in a timely and appropriate manner, and monitoring your company's online mentions.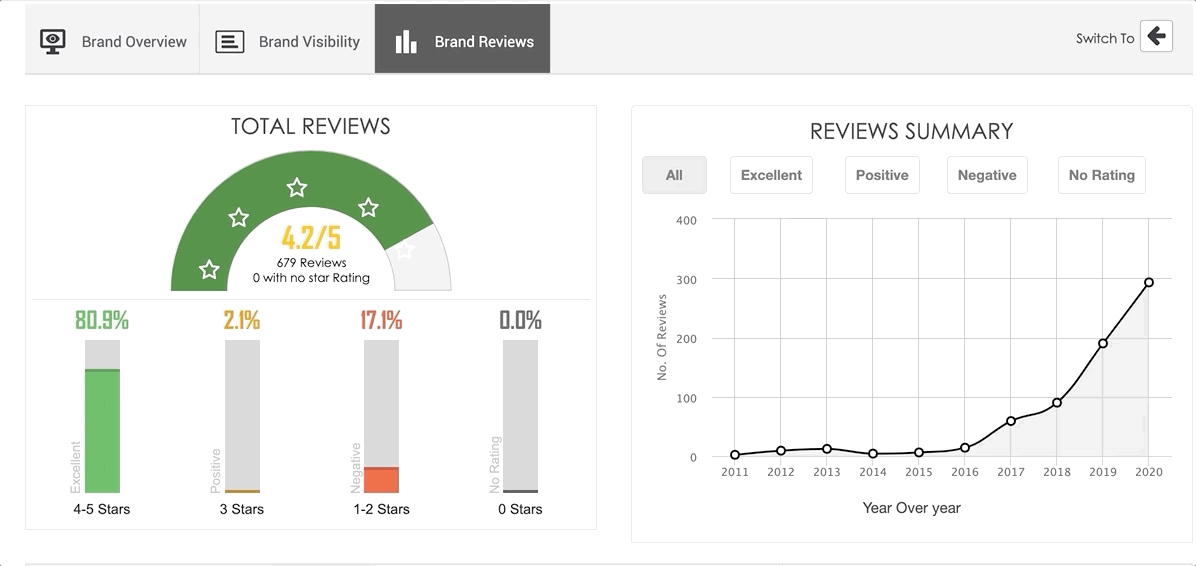 There's an entire review section embedded in Agency Jet's client dashboard. You can not only see all the reviews but respond to them or add them to a review widget on your company site.
It also includes little details like keeping all of your social media profiles consistent, so your company looks reputable and professional. It's unlikely you have the time in a day to do all this, but an agency definitely can do it and do it well.
5. Improving Your Google Rankings
It's important to understand that real, long-lasting SEO results do not come quickly. SEO is about the long-game. You have to put in a lot of hard work to see impressive results.
Be wary of any agency that promises you quick or guaranteed results, as they are like using blackhat SEO tactics that will be detrimental to your business.
Improving your Google rankings is a long and challenging journey. Some of the items involved in this process are:
Keyword research, targeting, and optimization
Website optimization (including mobile optimization)
Link building
Content creation (blogging)
Review management
Google My Business optimization
These are all technical processes that require specialized knowledge and training.
For example, Google has 200+ factors it considers when ranking websites. And, these factors are continually changing. If you're not keeping up to date, you might be doing irrelevant SEO work.
Unless you have the time to learn the skills, keep up with the industry, and execute and manage a strategy, we recommend opting for outsourcing your SEO services.
6. Results are Long-Lasting
As we've mentioned, SEO is a lot of hard work. But, the nice thing is that the results are often long-lasting. Once you get to the top of results, it's hard to be displaced if you're keeping up with the work.
This is vastly different from other marketing tactics, such as Pay-Per-Click or radio ads. With those, you have a budget, and as soon as you run out, you stop seeing results. On the other hand, SEO offers continuous results if you do it well.
7. Cost-effective
SEO is one of the most cost-effective marketing tactics out there. It's one of the best ways to spend your marketing dollars because it's guaranteed to get results. There are clear SEO strategies that will get you ranking higher and get more traffic if you execute better than your competition.
And, if you hire a credible digital agency, they will often even offer you a money-back guarantee. That is because good agencies understand that they can achieve results for you, so they are happy to give you peace of mind with this guarantee.
It's virtually risk-free for you to give an agency a shot!
Agency Jet Provides SEO Services for Columbus, Ohio
If you're looking to hire SEO services in Columbus, Ohio, look no further.
Agency Jet is a boutique digital marketing agency specializing in SEO services. We bring over 10 years of experience to the table and have a clear track record of helping our clients increase their digital footprint.
That's why we maintain a 96.2% customer retention rate and offer a four-month money-back guarantee on all our contracts. Contact us today to find out how we can help you grow your business.
More Resources