What Does SEO Stand For?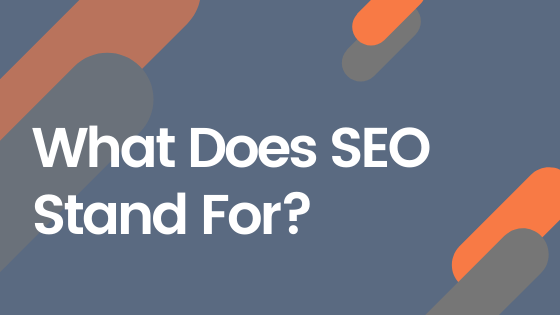 You've probably heard of SEO and you probably know it stands for Search Engine Optimization but you're probably not 100% sure what search engine optimization stands for in that you don't really know what it does.
So what is SEO?
Search engine optimization is defined as the process of gaining visitors to your site through a series of techniques that makes your website stand out in search engines like Google, Yahoo and Bing. In short, it's making your website look good so it can speak to Google. If it speaks to Google, you'll get ranked highly in their SERPs (Search Engine Results Pages) and high rankings in SERPs turn into more visits to your website from people looking for your goods and services.
How do you rank well online using SEO?
The important thing to keep in mind is that SEO is not a pay-your-way to the top kind of strategy. There are many facets to any SEO strategy but they all stem around quality content. If you are using advertising, like Google Adwords, to get to the top pages of Google, it's strictly based on what keyword phrases you want to target and how much budget you have to make it happen.
SEO is different.
The beauty of search engine optimization is that it doesn't matter how large your business is or how much money you have. Google doesn't care about that and they don't give special treatment to multinational corporations over a simple mom and pop shop. If you provide quality goods and services and write fantastic content explaining those goods and services, you have a shot to compete with huge companies online.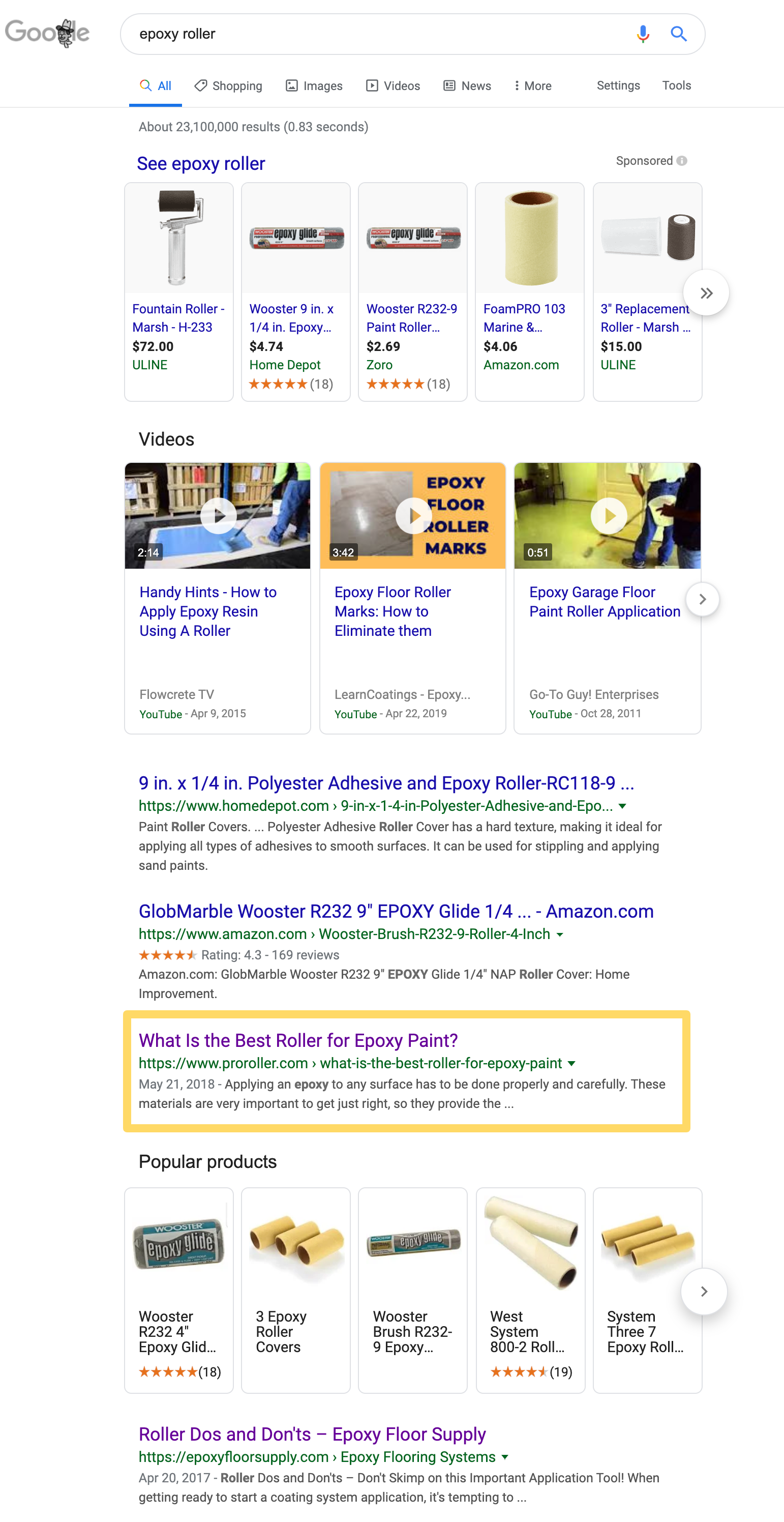 Here you are, a much smaller company in the top 3 results on a page one of Google, competing with Home Depot and Amazon.
How?
There are hundreds of touch points on any SEO campaign but we can share a few basics with you here. What's important to remember as you read on is that all of these tips should be built around a strategy to help expand your company's digital presence. If you want to do SEO yourself or if you hire a digital marketing agency to get the job done for you, it's vital that a plan is in place before the work begins. Otherwise you're flying a plane without understanding where True North is.
Here are the absolute basics on what you need if you want to rank in search engines like Google.
Keywords: Any strategy for search engine optimization should include a keyword plan. This might be a bit tricky for hobbyists to go wildly in depth on but as a business owner it's actually pretty simple. Simply ask yourself, "What does my business do really well?" By answering that question, you'll be able to identify what you want to be found for online.
This process also helps you consider the impact. Think of it this way. If you're selling used cars in Edina, Minnesota, you'd love to rank for the keyword "used cars edina" wouldn't you? Of course, but so would all your competition. The impact is that if you dedicate your strategy to a highly competitive keyword like "used cars" it'll take quite some time to make a massive impact. But if you do a serious look at your sales and see that you sell Toyota Camry's more than any other make and model of car on your lot, it might make sense to fine tune your approach and go after "used toyota camry edina". Specific keywords take less time for you to get to the top pages of Google and can translate into huge returns once you get there.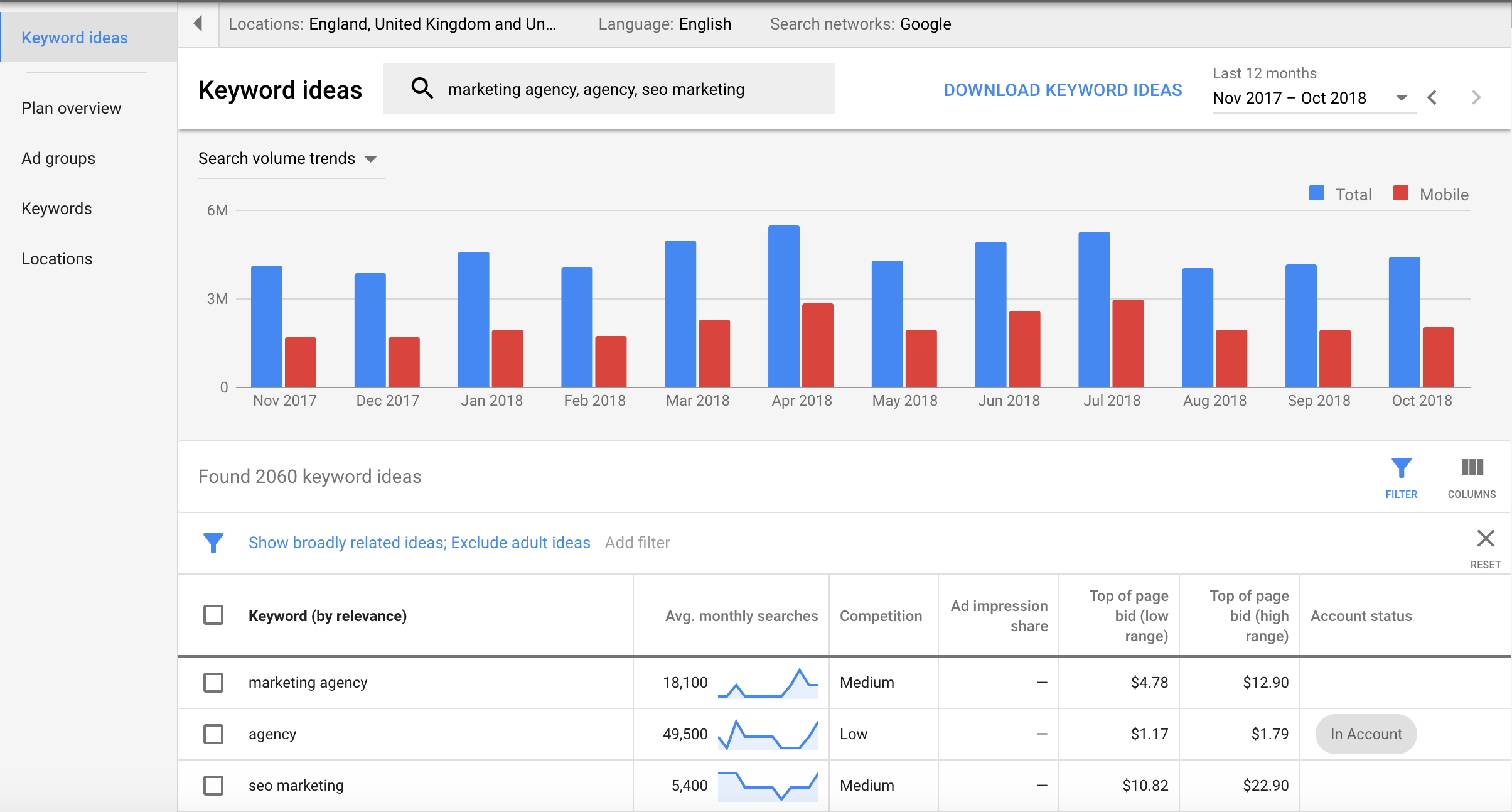 An example of a Google Keyword Planner Search.
Quality Content: So if you know what you want to be king of the hill for, how do you get there? It's pretty simple. You need to tell Google what you're offering. A website that's only photos and a few sentences aren't going to get you anywhere. Google needs high quality text, image, and video content to truly decide what you're bringing to the table.
If Google is sitting down at the table and your website is the meal, you wouldn't want to leave them hungry because there simply isn't enough there to chew on, right? Quality content may be a bit tough to define but in short it's unique, relevant to your products and services, substantially researched and long enough for Google to look over and rank you for. Quality content is NEVER copied from another person's website.
Website Design and User-Experience: What good is your website with a keyword focus and quality content if it's impossible to navigate or if the site visitor has no idea what you want them to do? To truly rank well online, Google crawls your website for user-experience as well. If people don't spend a lot of time on your site or they simply don't click on anything once they get there (known as bounce rate), Google won't have reason to rank you highly in SERPs.
Having clearly defined menu navigation, appropriate image sizes, relevant page titles and descriptions and an easy shopping cart experience will help your website keep visitors and translate their visits into dollars for your company's bottom line.
Your website also needs to be mobile friendly. Another term is responsive. If your website doesn't adapt from a desktop to a phone to a tablet and look good on each, Google will penalize you in mobile rankings.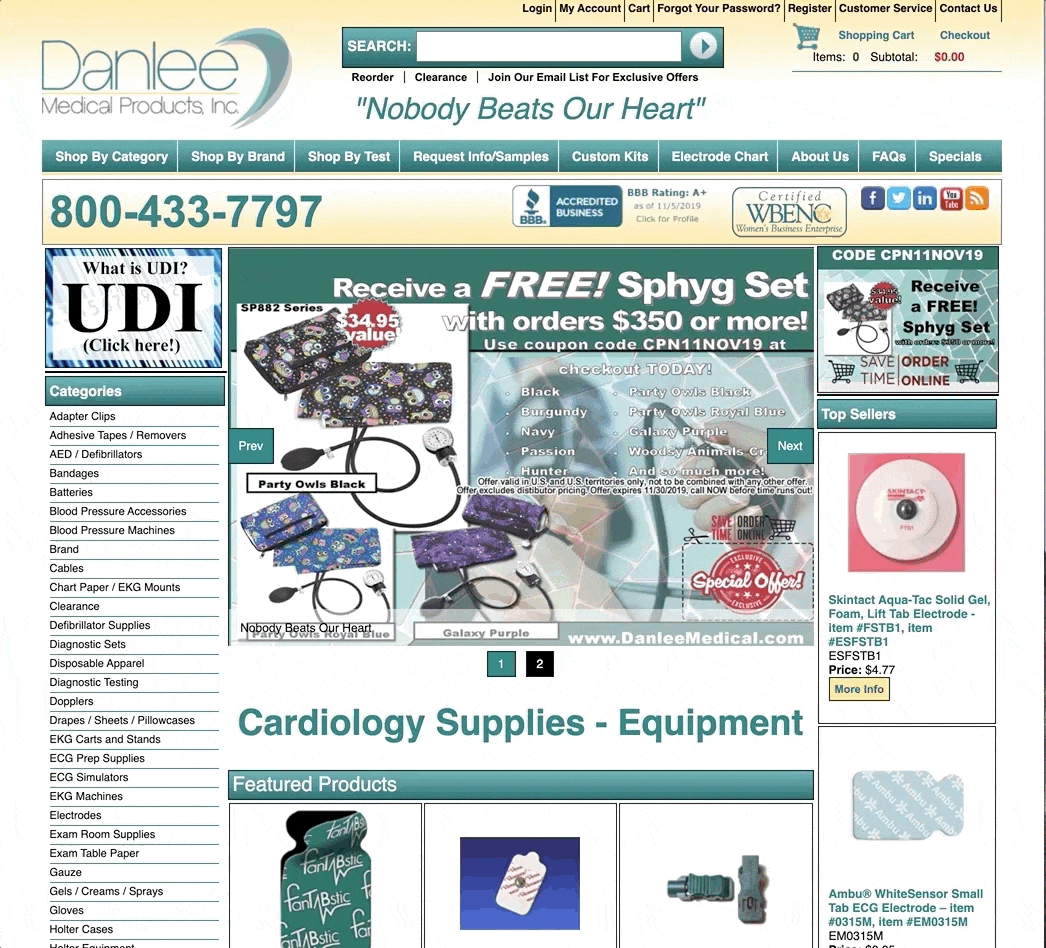 Here is an example of a non-responsive website as the screen doesn't adapt to different sizes and content is lost.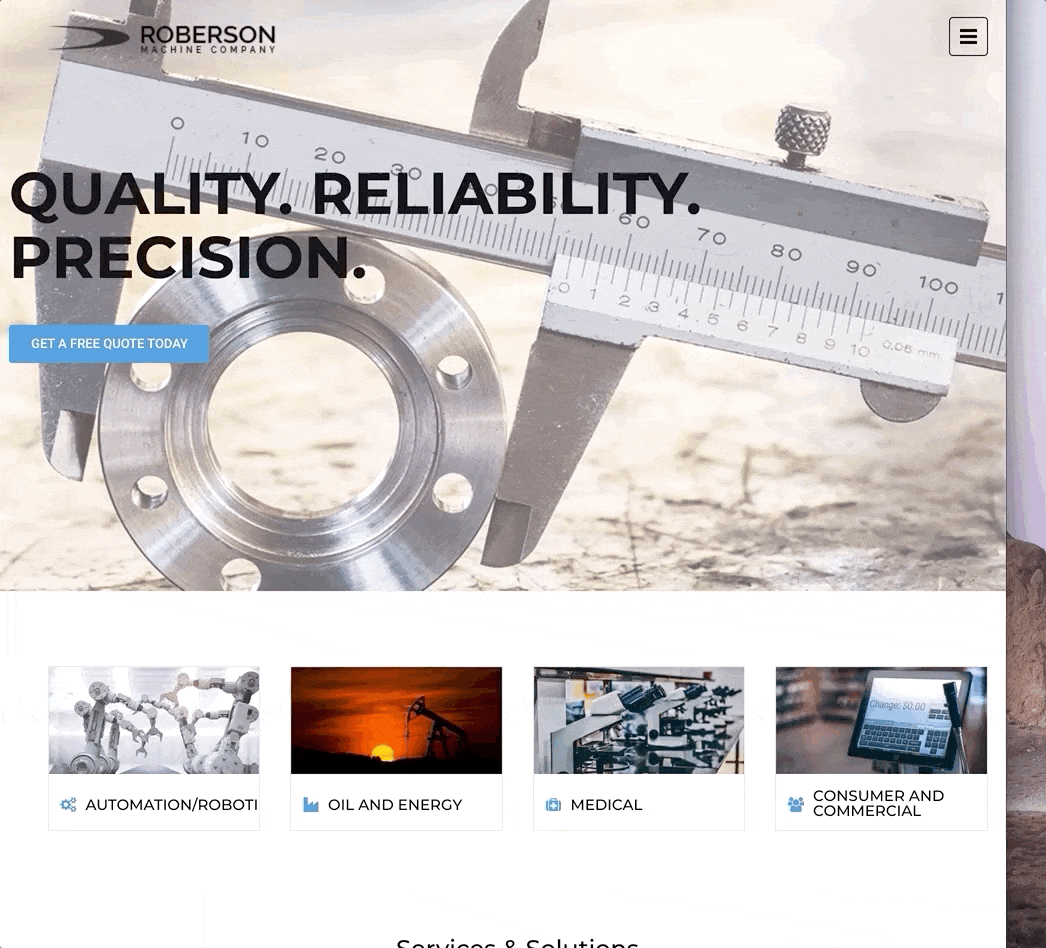 Here is an example of a responsive website. The screen adapts to varying sizes and no content is lost.
Backlinking: A term you maybe have heard of but aren't sure what it means, backlinking refers to other websites on the internet linking to your website. You could have the best looking website with the highest quality content but if no one is talking about it, it's not going to be found in the search engines.
Links from high quality sites with high domain authority play a vital role in helping your website rank. Examples of high quality links could include links from LinkedIn, Facebook, Twitter, local directory sites, industry publications and video publication sites like YouTube and DailyMotion.
Voice Search: Something that wouldn't have mattered five years ago is now thoroughly placed in SEO strategies everywhere. With people asking Google, Alexa and Siri for things that are near them, it's hugely important your website and online properties place you highly for these search terms.
Content focused around "near me" keywords along with ensuring your Google My Business page and local directory sites are up to date will not only help you rank in organic results on the top pages of Google but will also allow you to come up on the map as well. In fact, 72% of consumers who did a local search visited a store within five miles of the search area.
So much more: There are hundreds of other facets to truly make SEO a success but utilizing the tips above will get you well on your way. It can be a tiresome and time consuming affair to rise in organic rankings however and many people result to a digital marketing agency to complete this work.
What is SEO's importance for your business?
There is a reason that 74% of small businesses in the United States have or plan on having an SEO strategy in place by the end of 2020. It's highly valuable to your company's bottom line. Let's look at the importance of SEO from three different vantages.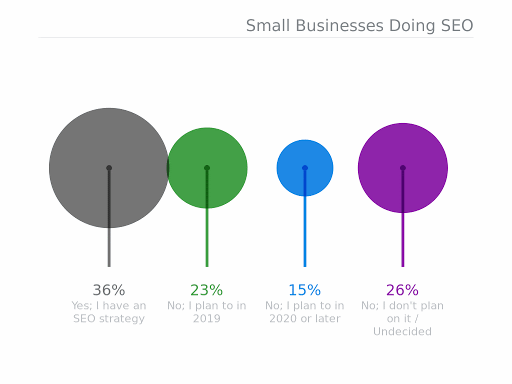 1. SEO is important because it's ubiquitous.
Say you just moved and you want to find a local salon for a haircut. You go to the Yellow Pages and start searching for salons, right?
Wrong!
You go to Google and search "salons near me" or something similar. In fact 93% of all online interactions begin with a search engine. Your customers are no different. It's no longer an option to only do business through traditional methods like print, TV, radio or word of mouth. If you're stuck using these traditional methods, you're becoming a dinosaur and rest assured your competition is already doing some form of SEO and taking business that could easily go to you with a focused SEO strategy.
2. SEO is important for building your brand.
Online reputation is everything. If you've ever looked for a new job in the last 10 years you know how important it is for you to pop up with high-quality and relevant results for your name.
Your business name is no different. Have you Googled your business name recently? If not, it's worth your time to look at what pops up. You'll hopefully see the top five results owned by you. Ideally, you'd like to own all 10 results on page one. You also want to see if any competitors are using Google AdWords to bid on your business name. Finally, check your Google My Business snack pack on the right hand side. Is all the information accurate? Are your hours of operation listed and correct? How many reviews do you have? How good are the reviews? Are they something you can also place on your website under a "Testimonials" section?
3. SEO is important to make you money.
Remember, it doesn't cost anything to get to page one of Google and you can be competing with some seriously large businesses and once you've hit page one, it's very difficult for you to drop off.
Over 85% of people who search for a product or service will select a result from page one of Google. If you're present there for keyword phrases highlighting your products and services, it could be a money maker for years to come. At the very least, it'll increase your website traffic dramatically and get your company in front of more eyes than ever.

Here's an example of an Agency Jet client who's traffic resulted in record breaking sales months. By steadily building keyword rankings and traffic, revenue tends to follow.
Summary
So if you ask yourself what does SEO mean or what does SEO stand for you now know that it stands for search engine optimization and it means a ton of potential business coming into your company.
SEO is the fastest growing marketing technique in the world and for good reason. Companies who rank well for highly valuable keywords see more visits to their sites and more profits.
While anyone can learn how to get results through SEO, it can be very complex and time consuming to master. That's why agencies like us exist. We have a 96% retention rate on our clients past their initial contract because we get results, plain and simple.
If you'd like to chat with one of our experts about goals for your website, leave us a message.
Or take advantage of our 100% FREE and EDUCATIONAL website assessment. One of our experts will audit your website and walk you through 15+ pages of analysis to tell you where your website is at and how you can improve it.
More Resources
Join the thousands of SEO-obsessed readers on our mailing list