7 Reasons Your Small Business SEO Efforts Are Falling Flat
Marketing experts agree: Modern brands should have a website — especially small businesses.
However, it's not enough to just develop a site. If you've built one that's not intriguing, engaging, and converting audiences into prospective customers as it should, you probably need to tweak your search engine optimization (SEO) efforts.
Remember, there are 1.88 billion sites worldwide. While some are offline, it's still worth learning how local SEO services for small business enterprises can help you stand out in a sea of competition.
This article will discuss what SEO is and how you can transform your site into a revenue-generating machine. Read on to discover which adjustments will impact your digital marketing efforts the most.
What Is SEO?
As a business owner, you've probably heard the term SEO. It may seem like an intimidating concept, but even the smallest companies can use it to their advantage.
In a nutshell, SEO is the process of optimizing a website to boost its visibility in search engines.
You see, industry leader Google alone processes 8.5 billion searches daily. If you want to capture a bigger piece of the search rankings pie, we recommend elevating your small business SEO strategy.
After all, the higher your SEO ranking is, the more you boost your online visibility in search engines.
How Does SEO Work?
Search engines like Google use bots to find and update pages on the web. During this process, the machines collect information about every page and store them in an index. Think of it as a giant library where a librarian can easily pull up data for every inquiry they receive.
Afterward, algorithms analyze all available pages, showing them in order of relevance. For reference, there are over 200 Google ranking factors that help the search engine giant determine which pages can answer particular questions. Some of the most critical ones include a secure website, page speed, and mobile friendliness.

Unlike paid search ads, companies can't pay search engines to boost their rankings, making small business SEO efforts crucial. Working with a local SEO services company can help you with this endeavor.
So, are you ready to discover which of your website components aren't doing you any favors? Below are seven common SEO mistakes small businesses make that stop them from reaching the big leagues.
1. You're Trying To Rank for Everything
Trying to rank for everything may seem like a win-win situation, but it's really not. While you may attract more traffic toward your site in the process, you also risk capturing random audiences who aren't interested in your brand at all.
Instead of casting a wide net, we suggest focusing on your ideal clients or your target market. This term refers to the individual or enterprise likely to become loyal patrons. In SEO terms, it means Google users finding products and services similar to yours. If you want to rank for particular keywords, keep these consumers in mind.
Remember, the more you engage with these people, the more you can enjoy brand affinity and lifetime value benefits.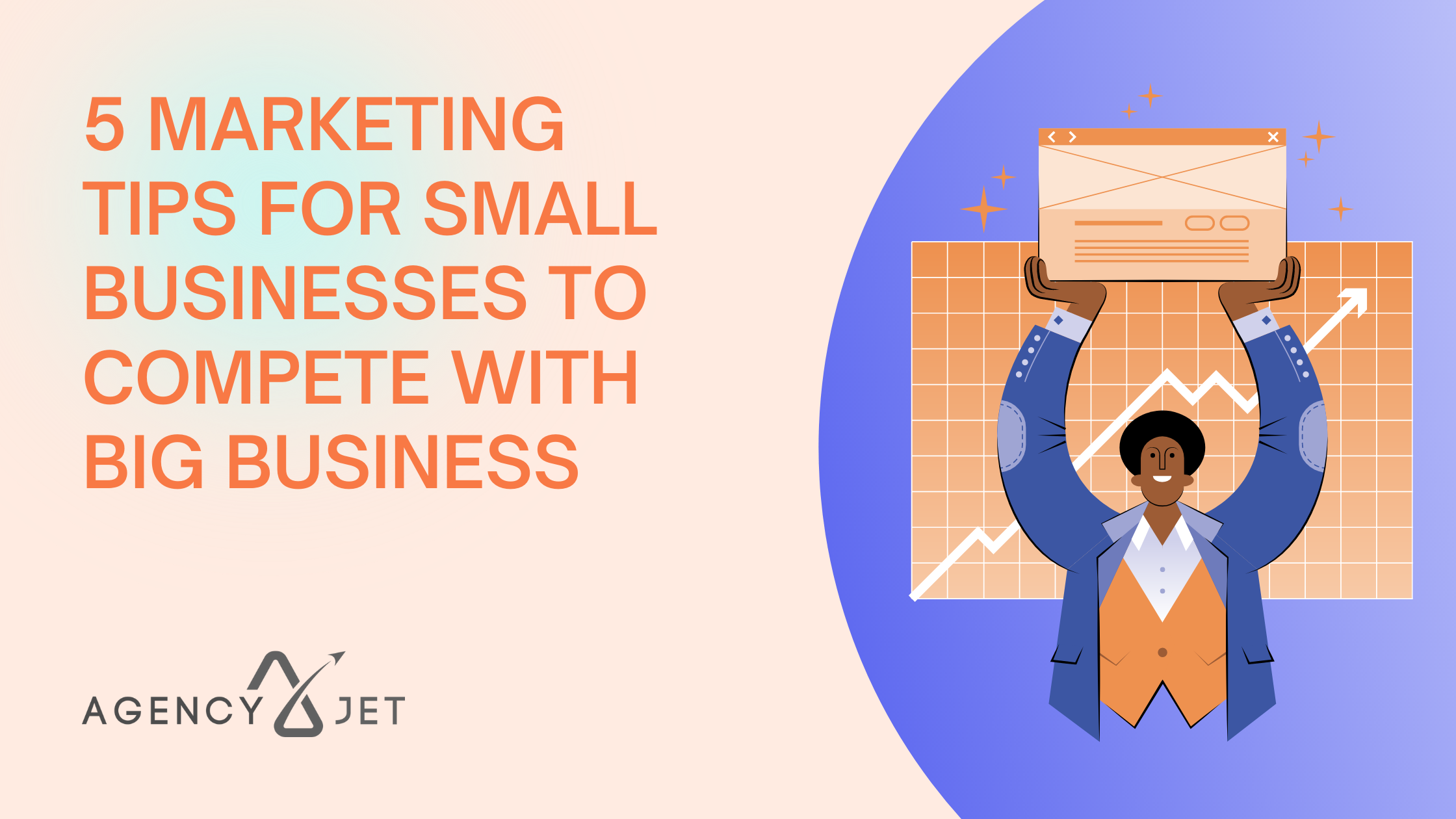 It's common for a small business owner who doesn't understand what an SEO company does to try and mimic a big competitor. Don't get sucked into that thinking. This post breaks down how make your business successful doing what's best for you, not the big guys.
A solid grasp of your audience lets you understand their search engine usage, common problems, and keyword preference. Such valuable information will impact your small business SEO strategy, from your landing pages to your content to your tone.
If you want to capture quality consumers, the first ideal step is to identify the people inclined to support your business. These have also been called buyer personas. Here are some factors to consider in choosing your market:
Gender
Age
Location
Education level
Income bracket
Consumption habits
Online routine
For example, if you run a travel agency, you should have a target audience in mind to distinguish yourself from the competitors. The target market or buyer persona could be females, 25 – 35 years old, living in Minneapolis. You can exert all your efforts to reach college graduates earning $100,000 annually, particularly those passionate about sports, hiking, and traveling. These ladies spend many hours daily online scrolling through Instagram, reading blogs, and shopping.
When you pinpoint the audience you want to attract, you can then create targeted messaging that will appeal to them. Doing so boosts your chances of standing out from similar companies and providing more relevant results in search engine results pages (SERPs).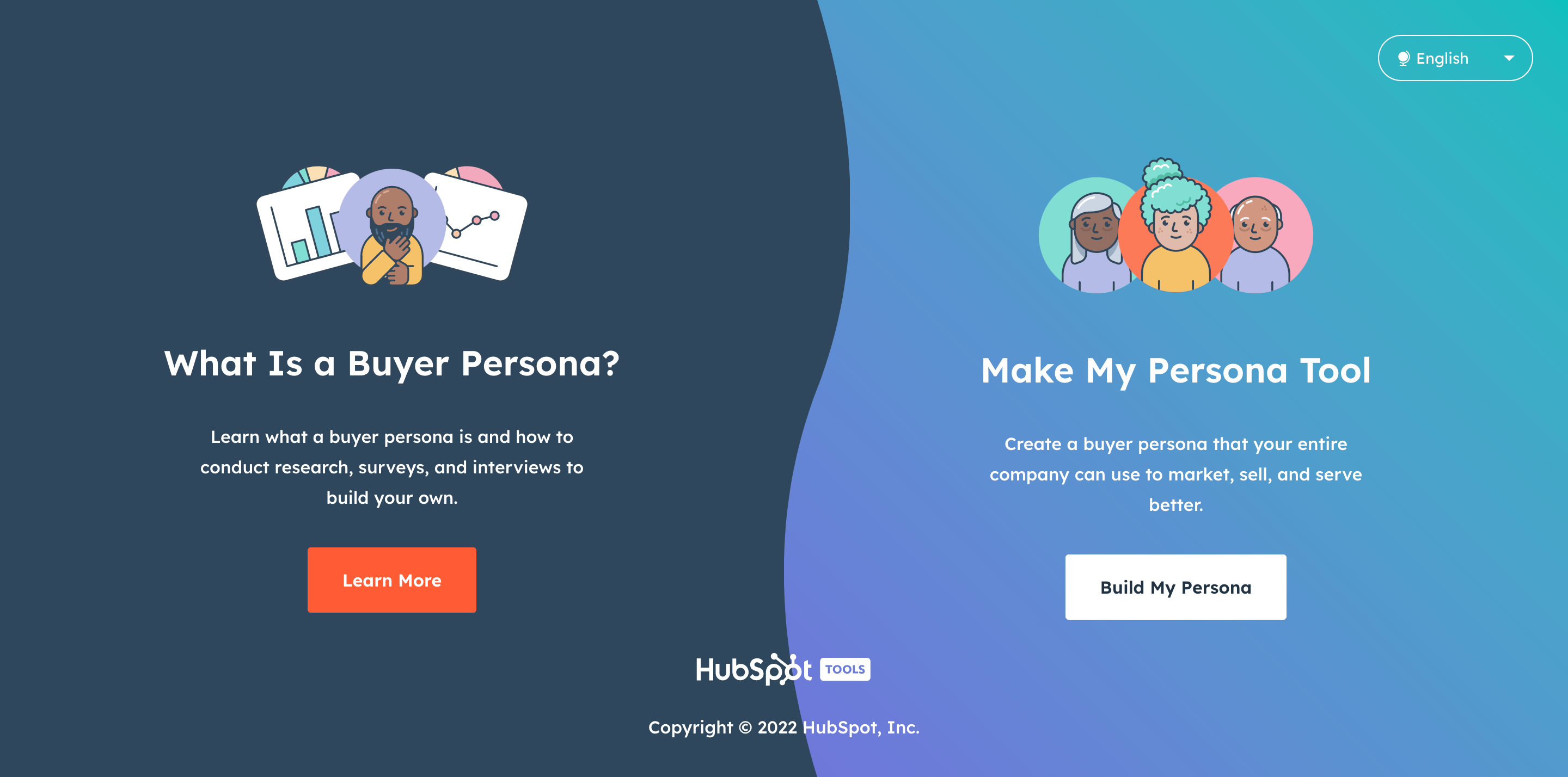 If you've never made a buyer persona for your target audience, your website doesn't know who it's supposed to be speaking to. HubSpot has a handy buyer persona generator and it's totally free!
2. Your Keywords Are Too Generic
Also called short-tail keywords, generic search phrases are words that broadly describe your products or services for SEO campaigns. They are the obvious, popular search terms boasting high search traffic volumes.
For instance, going back to the travel agency example, a person in need of such services might use the the target keyword travel agency, guided tours, or cruise adventures. Usually, these phrases signify that a user is in the discovery phase and is gathering information about a general topic.
These examples of broad-match keywords might get your site in front of users looking for such phrases, variations of them, or other related topics.
If you've placed your preferred generic keywords on your HTML codes, content, and links, you've probably already ranked for them. However, if your keywords are too generic, you're also likely not attracting high-quality audiences.
It's okay to rank for generic keywords, but we also recommend working on your long-tail search phrases at the same time. Long-term keywords are longer and more specific words visitors use when they're closer to purchasing a particular product or service.
You can also look at what your competitors are ranking for using tools like Semrush. Once you know what they're doing, you can find relevant keywords to you, add them to your strategy and go get organic rankings for those phrases and phrases related to them.
Here are some examples a travel agency might use:
Minneapolis travel agency
NYC walking food tours
Nassau, Bahamas cruise adventures
People who use such phrases have likely already decided to travel in these areas, and they're looking for a reliable company to complete their transactions. If you integrate long-tail keywords with your generic ones, you can enjoy lower competition, higher conversion rates, and better content visibility.
You might encounter some learning curve with such endeavors, but the results will be worth it. We suggest checking out tools like SpyFu, UberSuggest, or Semrush to find the low-hanging fruits for your small business SEO strategy.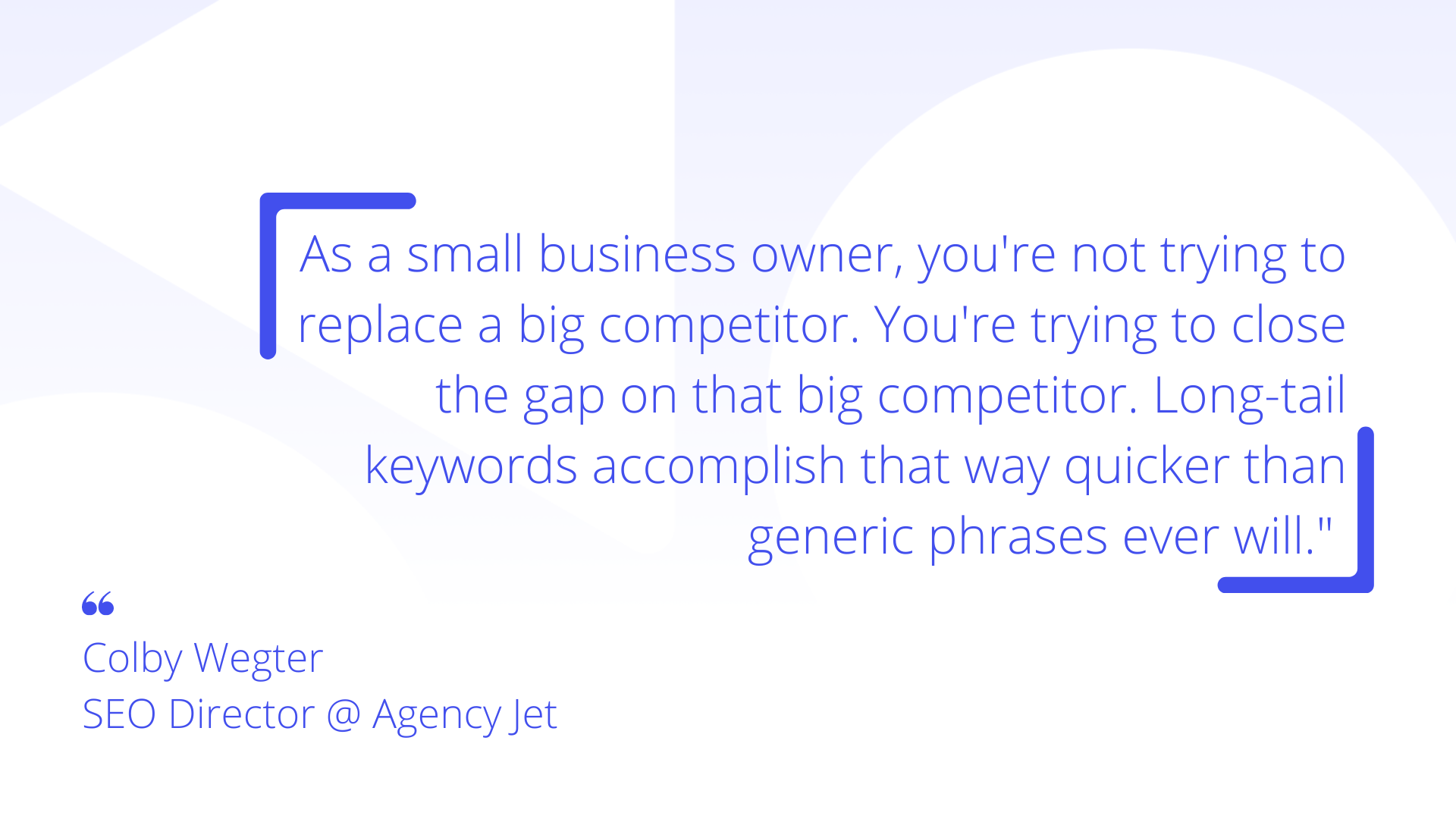 3. Poor Technical SEO
As SEO professionals, we always recommend creating content for the target audience. After all, unique and relevant materials are a guaranteed way to enhance their brand experience.
However, it's also essential to keep search engines in mind. Groundbreaking content is half the battle, but you also need good technical SEO practices. They enable bots to crawl and index your site more effectively, consequently boosting your rankings.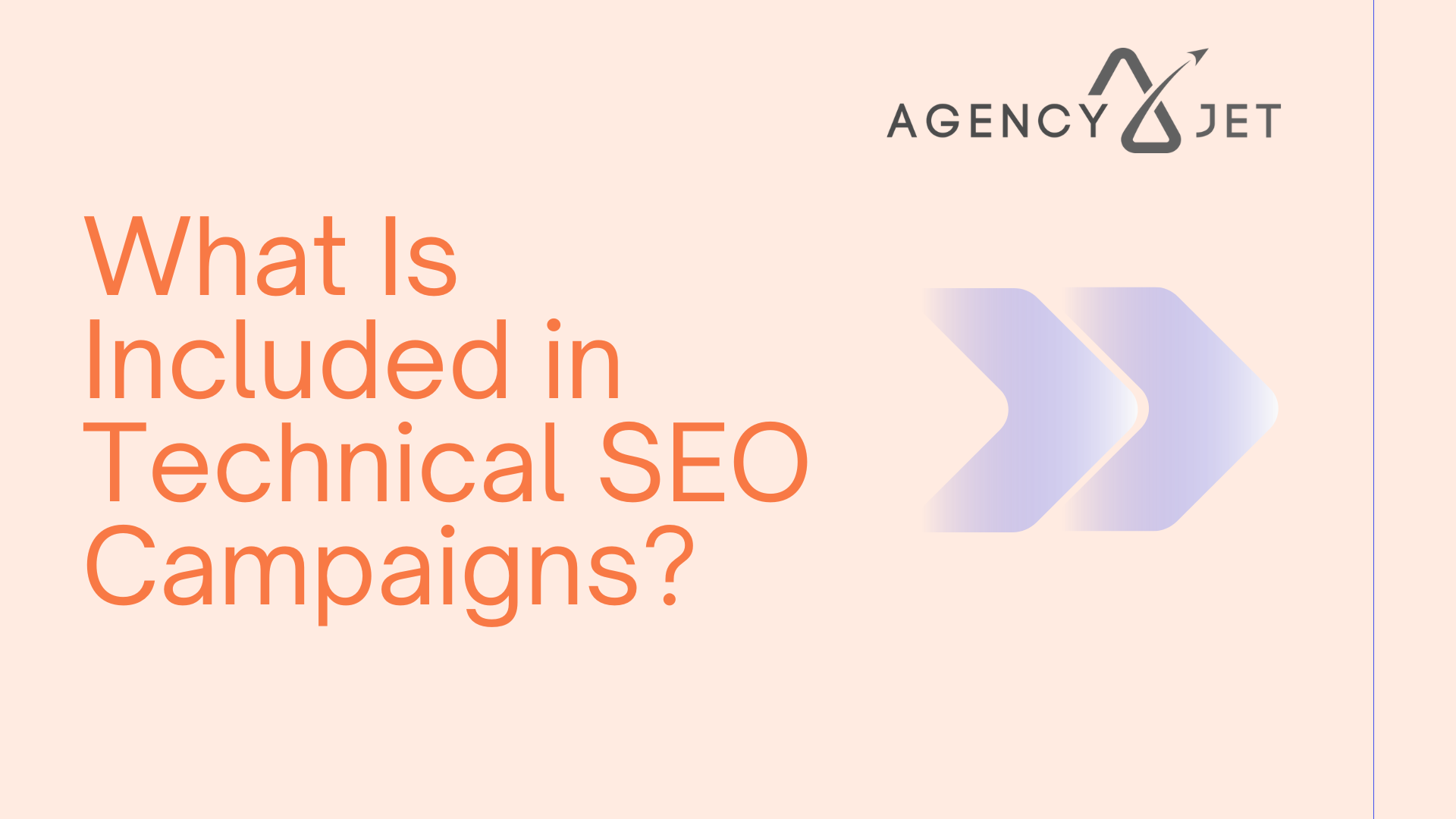 Technical SEO can't get overwhelming quickly. Here's an accessible post to help you break down what you need.
Let's discuss the factors in more detail below.
Site Structure
Your site structure refers to how you organize your content. It's arguably the most crucial part of your website for crawlers.
Ideally, your sitemap should include all your pages, their hierarchy, and the relationships among them. With proper planning and execution, you can make it easy for search engines to crawl and index your site.

SSL
Secure Sockets Layer (SSL) is the gold standard for keeping internet connections safe. Today, users expect companies to respect their personal information and privacy, making SSL a must-have for modern brands.
Load Speed
Modern consumers are not known for their patience. Today, the ideal page load speed is anywhere between zero to two seconds. The moment you exceed this time frame, you risk losing 53% of mobile visits, which means you're losing out on potential clients. Also, Google has announced that load speed has made it to its list of search ranking factors.
Compressing images, caching pages, and minifying resources can do wonders for reducing your load speed.

Crawlability and Indexation
As a business, you want Google to guide searchers toward your website. You can do this by helping the search engine giant crawl and index your site. Internal links, external links, and URL tags are some of the most effortless components you can check with your team.
You can always check which pages are being indexed by going to Google Search Console.
Content Issues
Thin, duplicate, or unindexable content can cause unnecessary challenges to your SEO efforts. If your marketing team cannot troubleshoot these problems, we suggest looking for local SEO services for small business enterprises.

4. Lack of Relevance
The digital world can be an overwhelming space. On average, an American internet user sees 4,000 – 10,000 digital ads daily. For this reason, many of them scroll through pages on autopilot, tuning out any material that doesn't offer any value to them.
Here are reasons why relevance matters in today's day and age:
Quick fixes: Whatever the Google user's search query, they prefer to get answers immediately. The brand that can accomplish this will likely get their business.
Ever-changing needs: Your viral post from two years ago might not resonate with the same audience now. Find out what your target audience needs and offer solutions. And never be shy to make your content evergreen.
Customer-centricity: Consumers nowadays don't want to feel like credit card numbers. Instead, they want to know that you're doing what you can to personalize their brand experiences.
Encourage loyalty: Loyal customers are precious because they spend more on your products and services, leave positive reviews, and spread the word about your company. Offering relevant content is a practical way to transform them into brand advocates. Always encourage satisfied customers to leave online reviews. The more real reviews you collect, the more you'll stand out.
Stand out: You're not the only one creating content for your target audience; your competitors are too. If you want to differentiate your brand, staying relevant is the way to go.
Once in a while, update your site's navigation, a strong local SEO strategy, and keywords. Your efforts should always match your prospects' requirements, whatever they may be now. If they prefer voice search and long-tail phrases, deliver such components to them.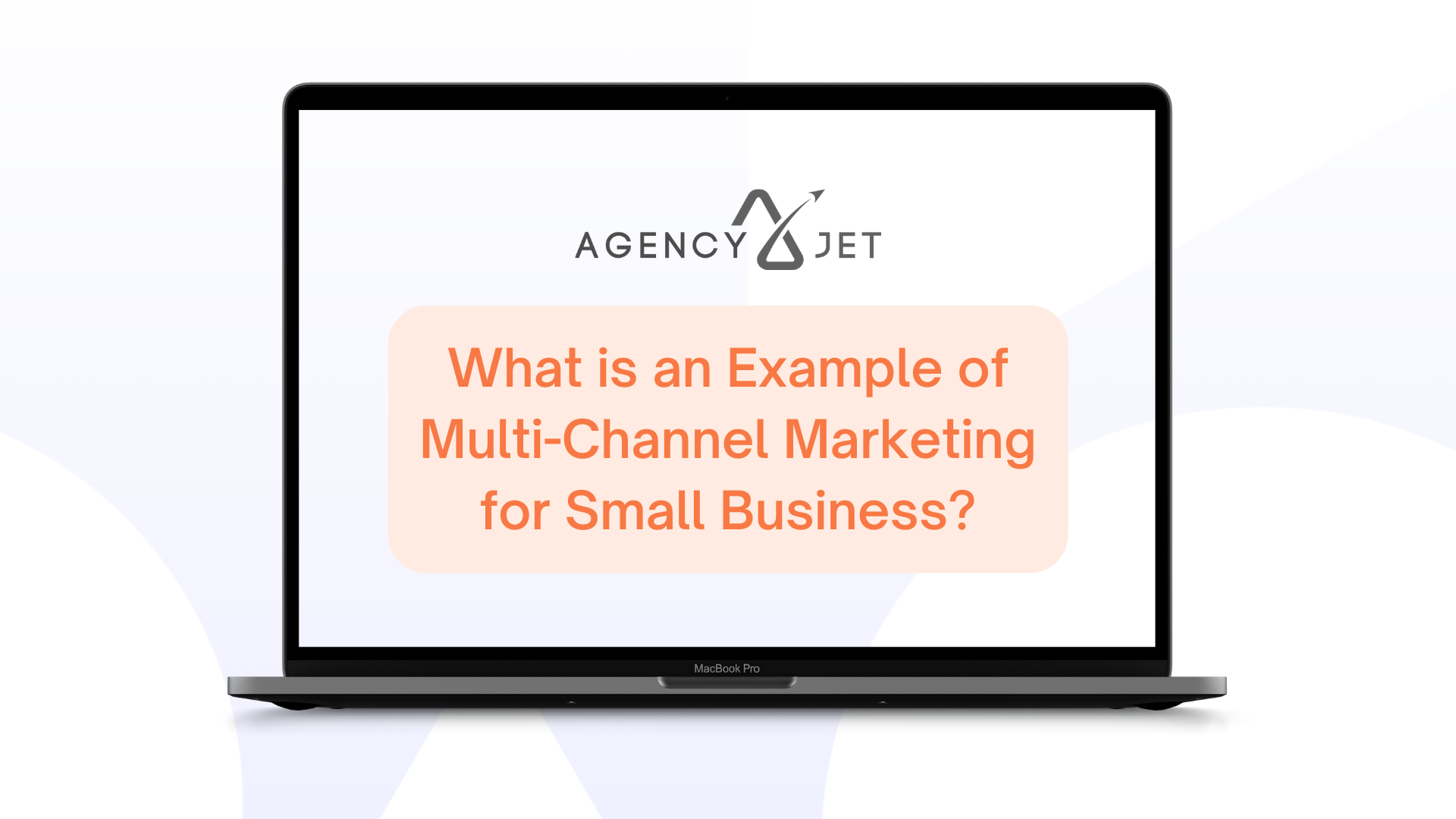 And just doing SEO likely isn't going to cut it. To truly make an impact and compete with big business or stout local competition, you'll need a multi-channel marketing strategy. Any full-service digital marketing agency should be able to provide this to help you accomplish your business goals.
5. Thin Content
Marketing experts claim content is king. Following this logic, one can say thin content is a proverbial assassin. It's a surefire way to get quality customers running in the other direction.
For Google, the term refers to low-quality or shallow pages on your site or those that don't do user experiences any favors. The search engine giant penalizes website owners who don't provide users with substantially unique or valuable content, as stated in the Webmaster Guidelines.
It's also worth noting that content doesn't just mean text. Google might flag your videos, images, headers, and other website components as thin content. Here are some examples of bad SEO practices:
Automatically generated content: It may seem tempting to use artificial intelligence (AI) to create various materials daily, but don't post anything that doesn't make sense. When it comes to SEO, quality always trumps quantity.
Affiliate pages: There's nothing wrong with branded content, but we don't recommend settling for those copied from multiple domains.
Unoriginal content: Modern consumers are smart. They will notice if you piece together scraped or low-quality content from other sources.
Irrelevant materials: When you use keywords, they have to match your content. Otherwise, visitors will not hesitate to leave your site immediately. Trust us on this: Google has ways to discover such instances.
Doorway pages: Your site should immediately answer questions consumers have. Don't force them to click through another page to find what they need.
Sometimes, website owners feel they can outsmart Google but that starts looking like black hat SEO overtime.
However, like other brands, the multinational technology company we call Google aims to provide its users with the best results. For this reason, it typically reviews its ranking factors and penalizes practices that aim to use shortcuts for better visibility.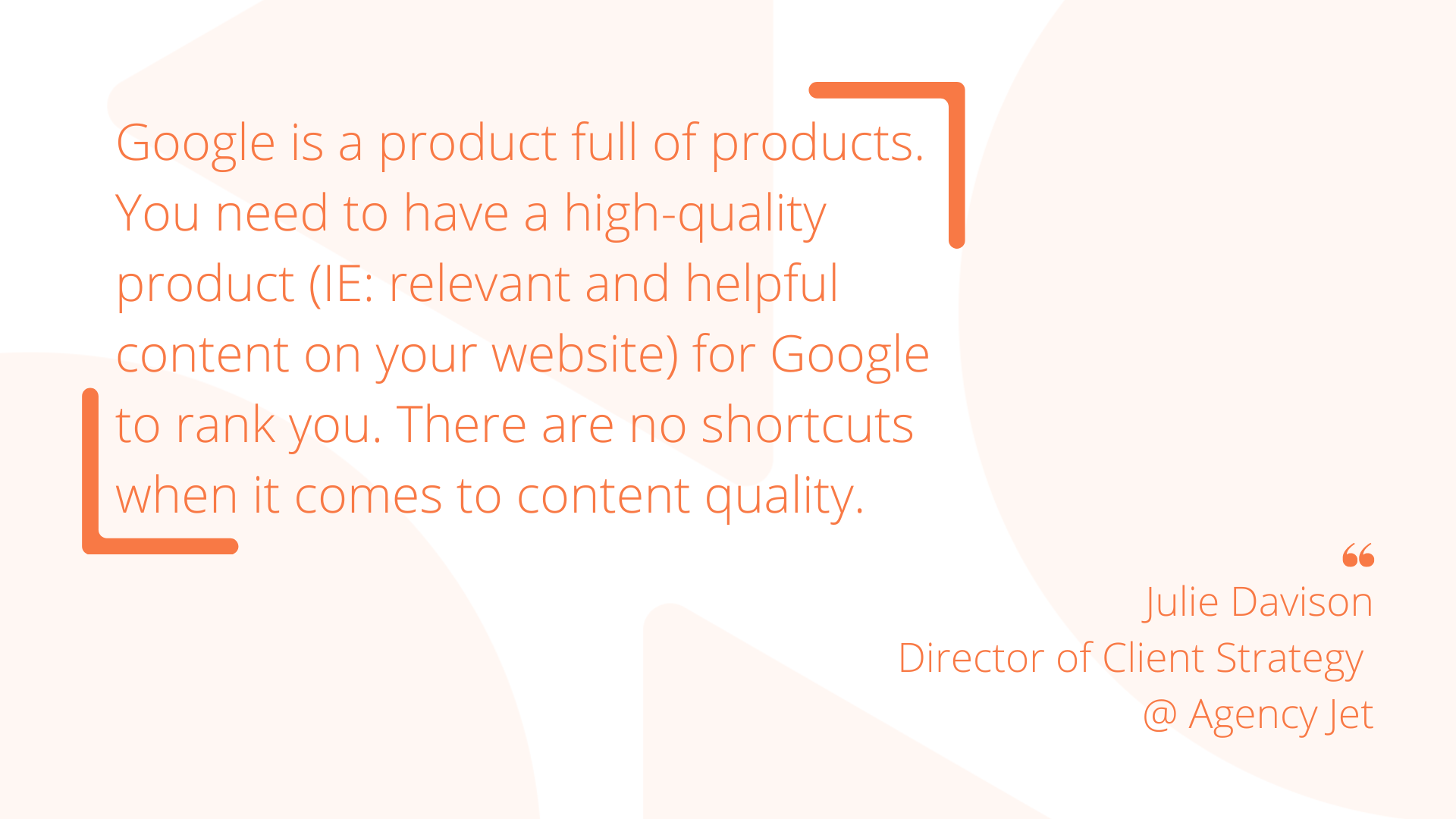 6. Lacking a Unique POV
Now more than ever, a brand voice is a must-have for businesses.
If you want to thrive in today's digital age, we recommend providing clients with consistent experiences through various platforms like email channels, social media profiles, your Google Business Profile and more.
You can do this by maintaining the same tone, language, and writing style in any content type you release.
However, while you might find inspiration from your competitors, it's essential to develop a distinct point of view (POV). Many specialists create online content, but only a handful truly understand how to connect with readers.
When you find your niche, you increase your relatability and boost your chances of converting site visitors. Remember, achieving high traffic means nothing if you can't turn prospects into customers.
Consumers nowadays support brands that speak out about social issues, such as voting, climate change, and body autonomy. By taking a stand on these matters, you attract like-minded individuals who share your brand's passions.
Think of Nike, a company that focuses on performance and innovation. The team doesn't use glammed-up models to advertise its products. Instead, it captures moments of professional athletes with their game faces on.
Nike always reminds consumers to just do it because everyone is capable of greatness. The organization is not afraid to collaborate with personalities who take a stand on civil concerns, including Colin Kaepernick.
If you want your small business SEO efforts to work, be as customer-centric as you can. Create content that shows clients and prospects how your business affects or benefits them, just like Nike does.
Do you offer fair wages to local tourist guides? Do you promote sustainable activities, like bike tours? Share specifics with them to make them fall in love with your brand.
One of the best places to build your brand voice and show target customers what you stand for is on your "About" page. About pages are increasing in importance every year, as consumers want to know more about the brand they buy from. Here's a great video on helping make your About page stand out.
7. No Off-Page SEO Strategy
If you want to maximize your online presence, having a website is not enough. You also need a solid off-page plan to enhance your SEO efforts.
Off-page SEO or off-site SEO refers to non-website components that impact your SERP rankings. Such tactics help search engines and consumers understand that your site is a reliable authority for particular topics.
Think of it this way: Any improvement on your site falls under on-page SEO, including content, title tags, meta tags, and internal linking. On the other hand, off-page SEO efforts affect other platforms. Below are some of the most crucial components to add to your small business SEO strategy.
Link Building
To date, Google's algorithm considers link building an integral part of any off-page SEO strategy. While internal links help crawlers find, index, and understand different pages, external links or inbound links position your site as an authority.
Ultimately, the goal of link-building efforts is to earn referrals from and link back to relevant websites. The way Google sees it, high-value sites use other trustworthy sources for their content.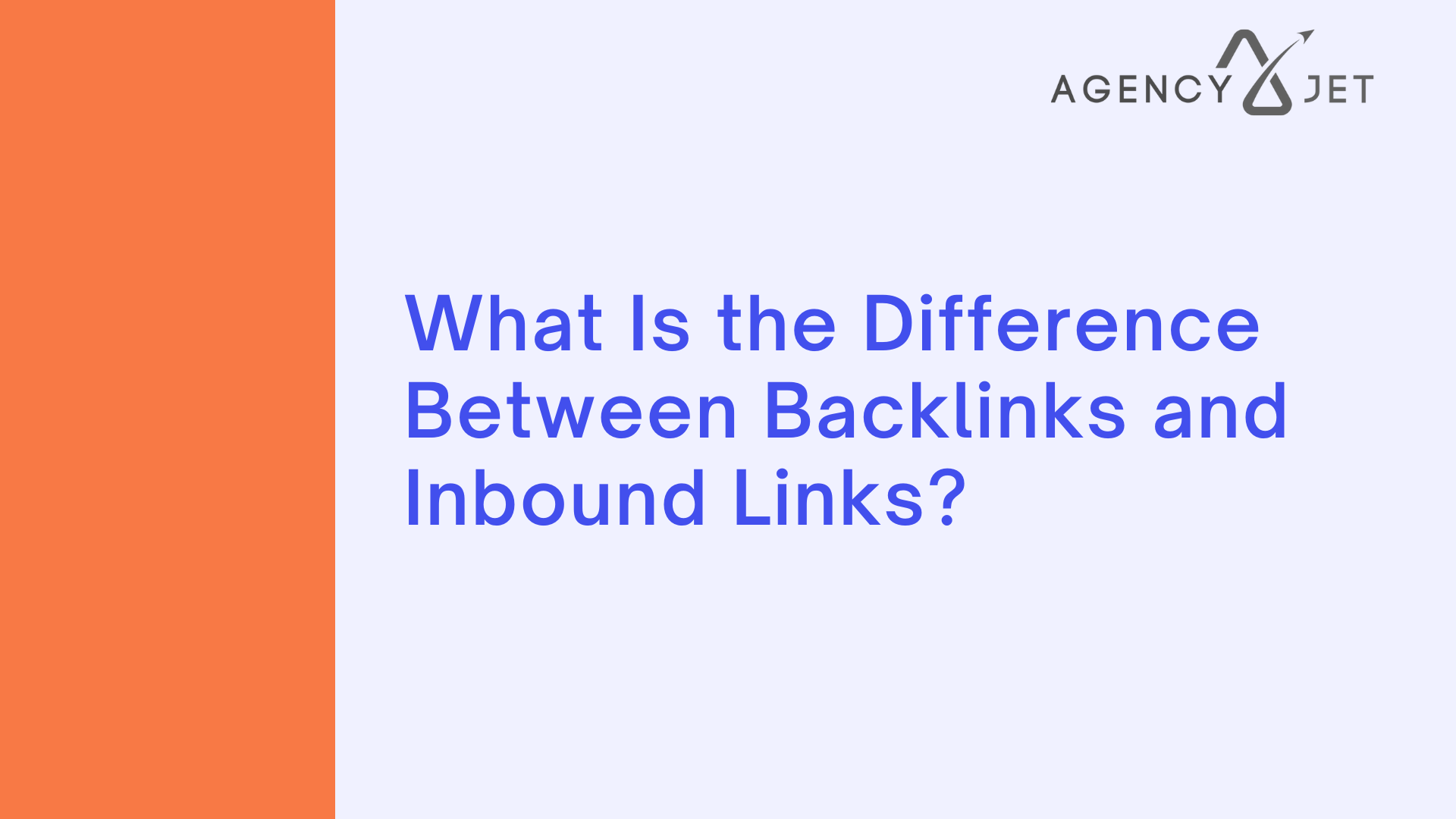 There are a lot of terms around linking. See the difference between inbound links and backlinks here.
Branding
Branding is a broad term, but you can apply it directly to your small business SEO strategy. One of the most evident signs of a successful campaign is an increase in brand searches, including your company, products, services, or domain name.
You can check out Google Trends to track consumers' interest in your brand. The site provides information dating as far back as 2004.
Content Marketing
Content marketing may seem like an on-page SEO tactic, but it can do so much for your off-page efforts. After all, publishing relevant materials will help you gain quality links from authoritative pages and promote such assets across other digital platforms.
Engaging blog posts, infographics, and studies can do wonders for your content marketing strategy and will improve your overall link-building, social media, and public relations (PR) campaigns.
Frequently Asked Questions
Is It Worth Paying for Local SEO Optimization?
Yes, it's worth paying for local SEO optimization — a digital marketing strategy from a professional SEO agency that boosts online visibility for location-based searches. Because of this technique's nature, it helps small businesses compete against megacorporations for local searches.
For instance, if a Google user uses the keyword Minneapolis travel agency, the search engine giant presents relevant top-rated businesses. You won't have to compete with Expedia Group, Booking Holdings, or BCD Travel in this space.
Which Is Better: Local SEO or Paid Search?
Local SEO and paid search are different strategies, each with unique advantages. For this reason, we often recommend a combination of the two techniques to grow a brand's online presence.
Local SEO focuses on optimizing your site to cater to the consumers in your company's physical region. Instead of trying to appeal to a national audience, it targets potential customers in exact geographical areas. A solid strategy will get your name in front of these searches 24/7.
On the other hand, paid search lets you place ads on relevant SERPs, often in a pay-per-click setting. This setup means you only have to pay search engines every time a user clicks on your ads. These campaigns instantly boost your visibility whenever they're active and are ideal for promoting time-bound promos or downloadable content.
If you're unsure which strategy best suits your needs, a local SEO services company can help.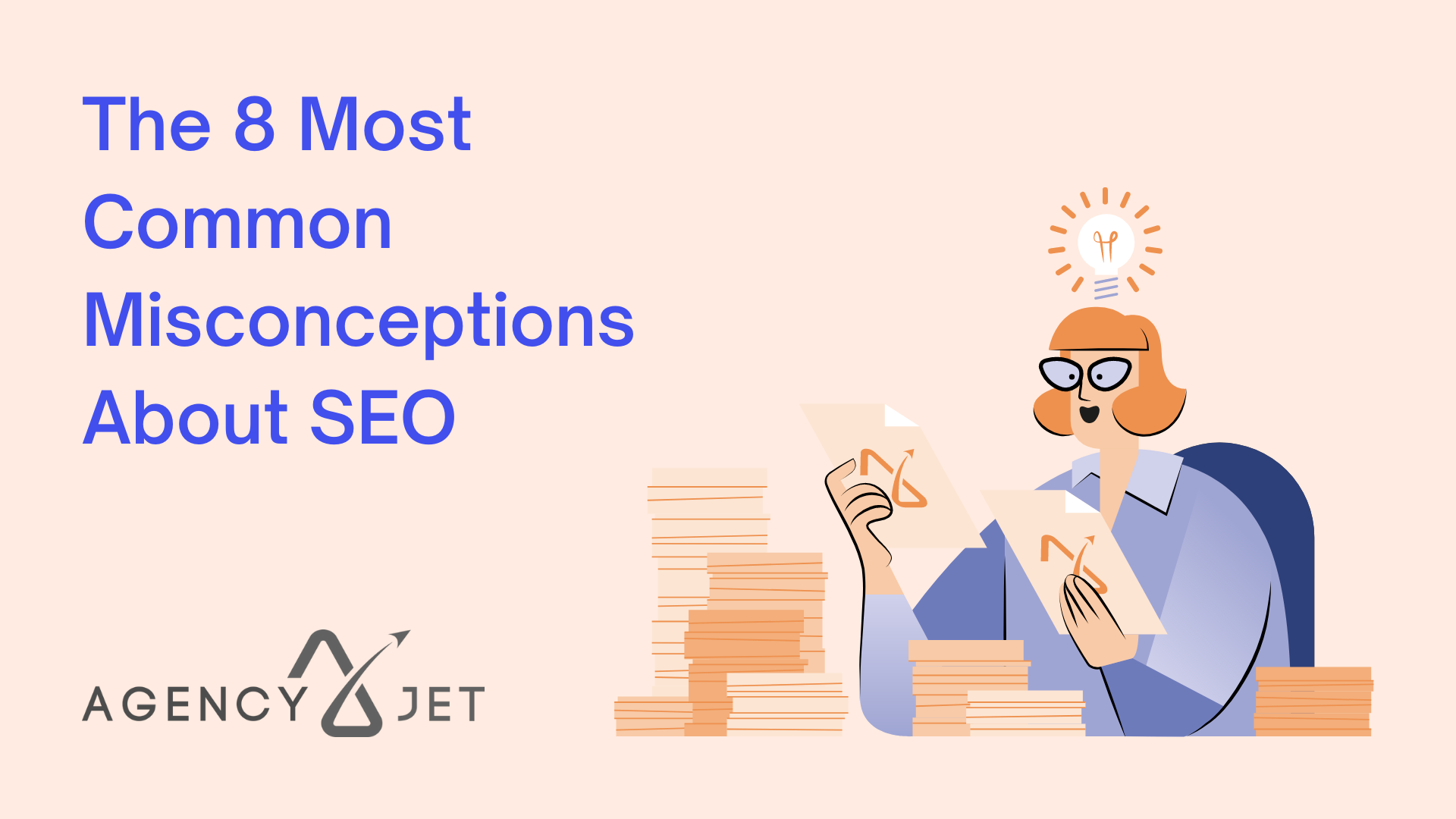 Before you talk with any SEO marketing company, read up on the most common misconceptions about SEO. When you're ready to buy business SEO services from a professional agency, you'll have the baseline information you need to have an educated discussion.
How Long Does It Take for Local SEO to Work?
Local SEO usually takes about eight to sixteen weeks to see consistent trends — much faster than targeting a national audience. Higher website health scores, organic traffic levels, and individual page ranks are signs your small business SEO efforts are working.
Can I Do SEO by Myself?
Yes, you can definitely do SEO on your own. However, without the knowledge, experience, and tools of seasoned specialists, you might not get the results your business needs. Additionally, you might end up wasting resources on campaigns that don't work.
SEO aims to boost your presence in relevant SERPs, and this feat is no walk in the park. If you don't have the team or the time for this endeavor, we recommend looking for local SEO services for small business enterprises.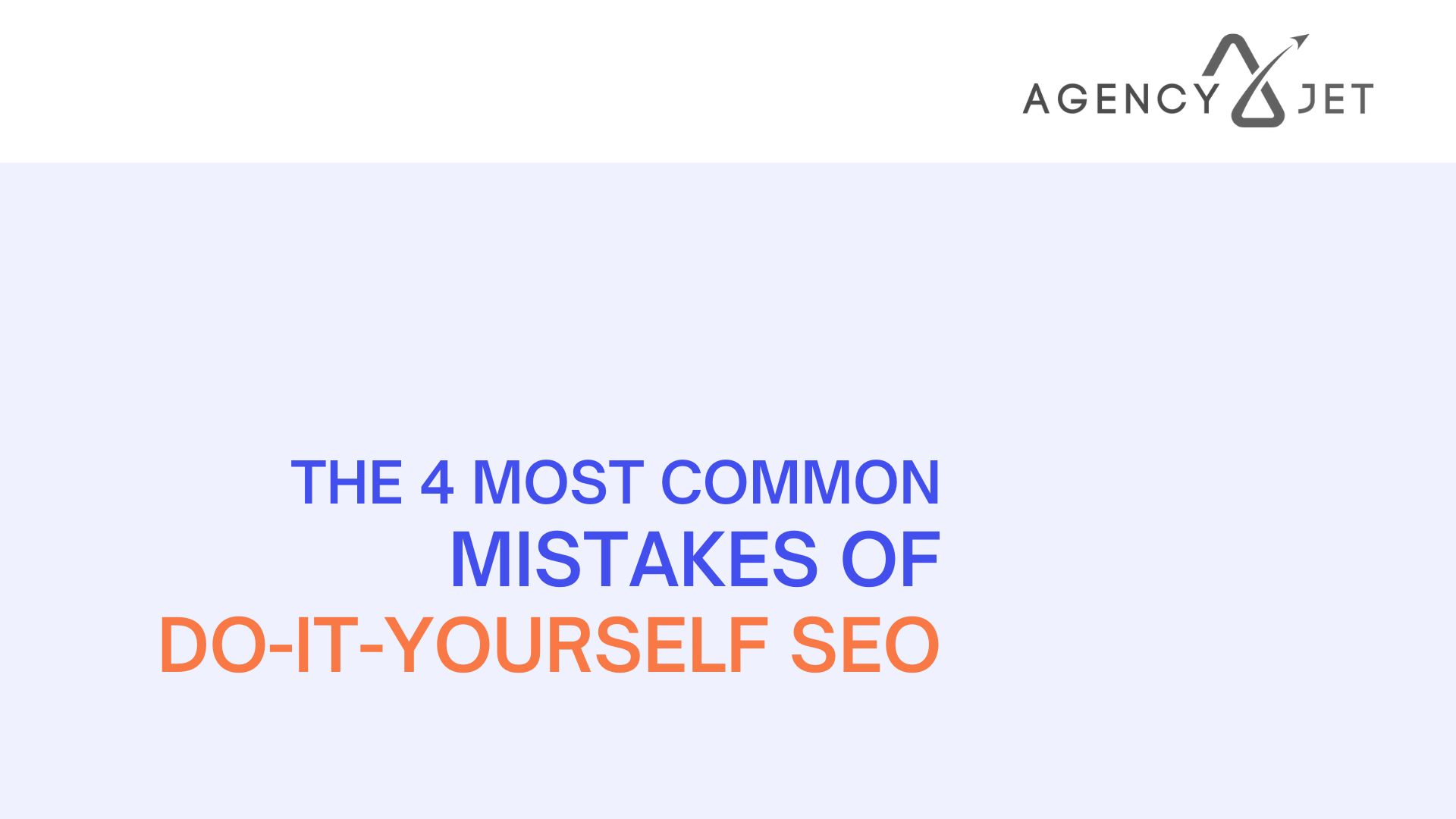 Dead set on doing SEO yourself? Avoid these common mistakes.
Take the Digital World by Storm
The best thing about SEO is that companies cannot pay search engines for the top spots on SERPs. For this reason, even small businesses can boost their visibility on these platforms if they observe best SEO practices.
Once you find your niche, you won't have trouble captivating quality audiences and turning them into customers. Ultimately, these efforts will transform your website into a valuable revenue-generating machine.
So, are you ready to take the digital world by storm? You can jumpstart this journey with local SEO services for small businesses. Request a free, no-obligation website assessment now to work your way to the top.

Join the thousands of SEO-obsessed readers on our mailing list