What Is Included in Technical SEO Campaigns?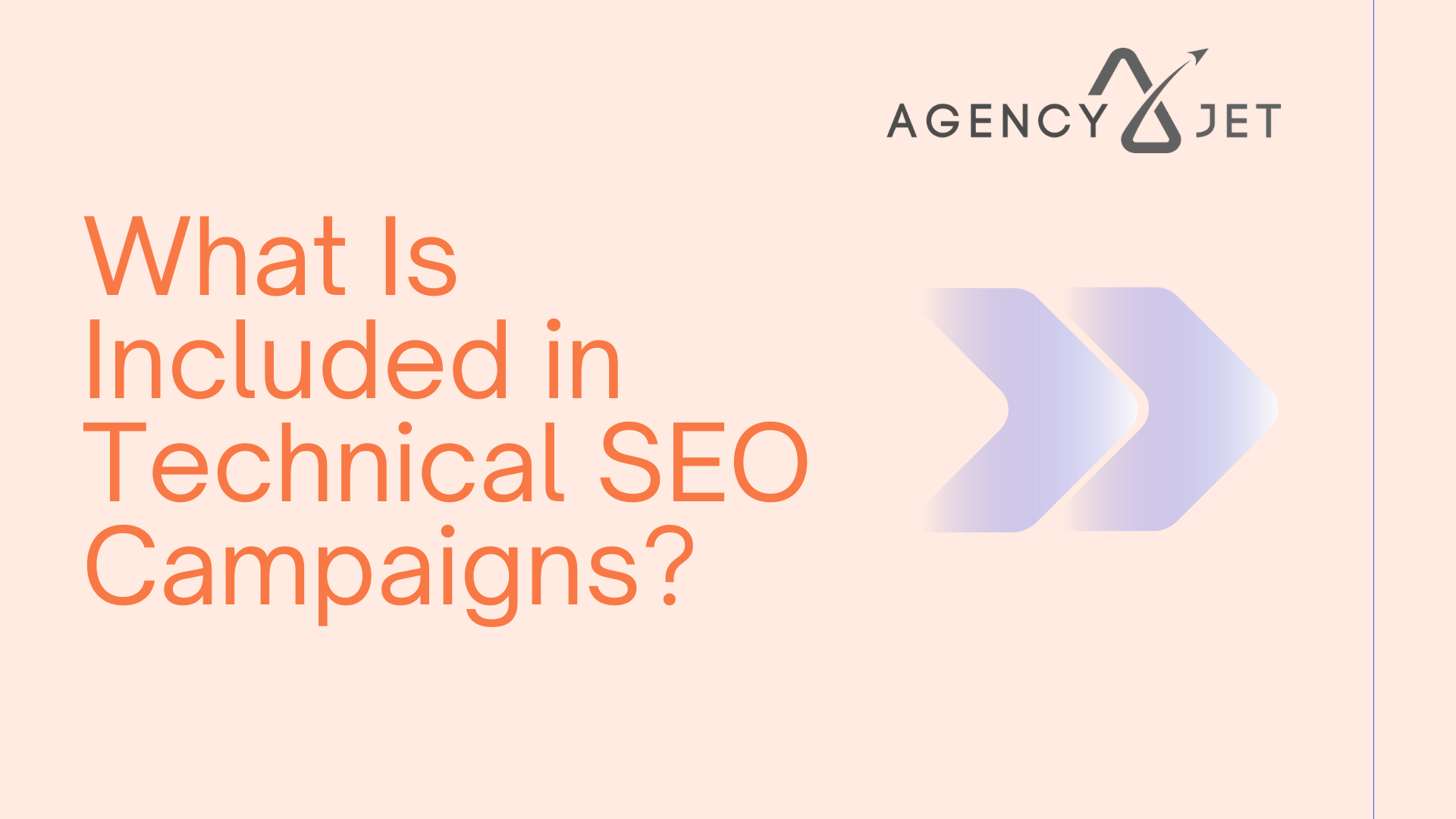 The technical SEO checklist can be overwhelming especially to those who are just starting.
A technical SEO agency can help you determine which factors are most important to your website and your unique business goals.
But before you do that, let's get through the basics of what's included in a technical SEO campaign, what is technical SEO, and why it's important.
What Is Technical SEO?

Technical SEO refers to the practice of optimizing a website to improve its search engine rankings. It is a subset of SEO that focuses on the backend of your website and making sure it is optimized for both search engines and users.
Technical SEO includes on-page optimization, off-page optimization, and technical SEO audits. As a big puzzle, all the pieces of technical SEO must come together for your website to rank higher on search engine results pages (SERPs).
Most if not all marketers and website owners identify technical SEO issues to gain better visibility on SERPs. It is one of the most important ranking factors, especially for websites that are new or have not been optimized for search engines yet.
Technical SEO can be time-consuming, but it is worth it in the long run.
Why Technical SEO Is Important?
You can get the best content from the best writers in the market or have the best-looking website design, but if your website is not optimized for search engines, the chances your website will rank high in SERPs are slim to none.
Search engines including Google need to find, crawl, render and index your website pages before they can be visible to searchers. After that, the long road of optimizing your pages including mobile usability, making sure that your pages are free of duplicate content issues, ensuring that your pages are fast loading, and content is packed with relevant keywords begins.
In other words, the best website that neglects optimizing the technical aspects won't perform to its full ability.

Technical SEO Checklist No. 1: Site Structure
Arguably the most important part of any technical SEO for search engine crawlers is the site structure. It is like the skeleton of your website that everything else is built upon.
If the site structure is not properly planned and executed, it will be very difficult to optimize your website for search engines. Many issues can arise when the site structure is not properly planned such as:
Difficulty for search engine spiders to crawl and index pages
Low click-through rates (CTRs) from SERPs
Poor user experience
A well-planned site structure is essential for any website that wants to rank higher in SERPs. It is recommended that you have a sitemap that is easily accessible and up-to-date.
The sitemap should include all the pages on your website, the hierarchy of the pages, and the relationships between the pages.

Flat Structure
Make it your priority to ensure that your website has a flat structure. A flat structure is when all the pages on your website are accessible from the homepage with a click.
This has long been a technical SEO strategy to allow search engine algorithms to crawl 100% of your site's pages. You may want to apply this technique especially if your website houses thousands of different pages. A common structure that employs a flat site is an e-commerce website.
In addition, it also improves the user experience as users can easily find the pages they are looking for without having to click through different levels of the website.
Breadcrumbs Navigation
A secondary navigation aid that can be used in conjunction with a flat site structure is breadcrumbs navigation.
Breadcrumbs are a great way to show the hierarchy of the pages on your website and the relationships between the pages. It also helps users to quickly locate the product or the page they are looking for.
For example, if a user is looking for a specific product on an e-commerce website, the breadcrumbs will show the path of how to get to that product page starting from the homepage.
The breadcrumbs will look something like this:
Home > Men's Clothing > T-Shirts > Red T-Shirt

Technical SEO Checklist No. 2: Use SSL
Users expect that websites will respect their personal information and privacy. As for someone who is casually browsing the internet, this might not be a big deal. But for website owners and developers, this is a huge task to take on.
Not only do you need to make sure your website is secure, but you also need to take measures to ensure that the user's personal information is safe. Using the Secure Sockets Layer, or SSL, is the best way to do this.

Google highly prefers websites that have a valid SSL certificate. This means that, if you have one for your website, there is a greater chance that your website will have higher organic rankings.
This is because of the extra consideration that Google is giving to HTTPS websites. Just make sure to properly configure your SSL as even those who have a valid certificate are experiencing crawling and indexing issues which can result in ranking penalties.
SSL Deployment
Deploying SSL on your website is not as difficult as it seems. You just need to purchase an SSL certificate, install it on your web server and then configure your website to use HTTPS. If you are using WordPress, some plugins can help you with the process.

Google's HTTPS Guidelines
Make sure to check out Google's HTTPS guidelines before you deploy SSL on your website. This will help ensure that you are following best practices and that your website is properly configured for SSL.
Technical SEO Checklist No. 3: Fast Page Speed
Nobody wants to stay on a website that loads slowly.
53% of users will abandon a website if it takes more than three seconds to load. For a user, that is a long time to wait, especially when other websites can provide them with the same information or service they are looking for. Remember that you are not the only one carrying the information they are looking for.
Aside from user experience, Google themselves indicated that loading speed is now a ranking factor for ad landing pages, mobile searches, and Google searches in general. Aside from having a ranking factor on your side, fast landing pages result in more conversion rates, and thus sales and business growth.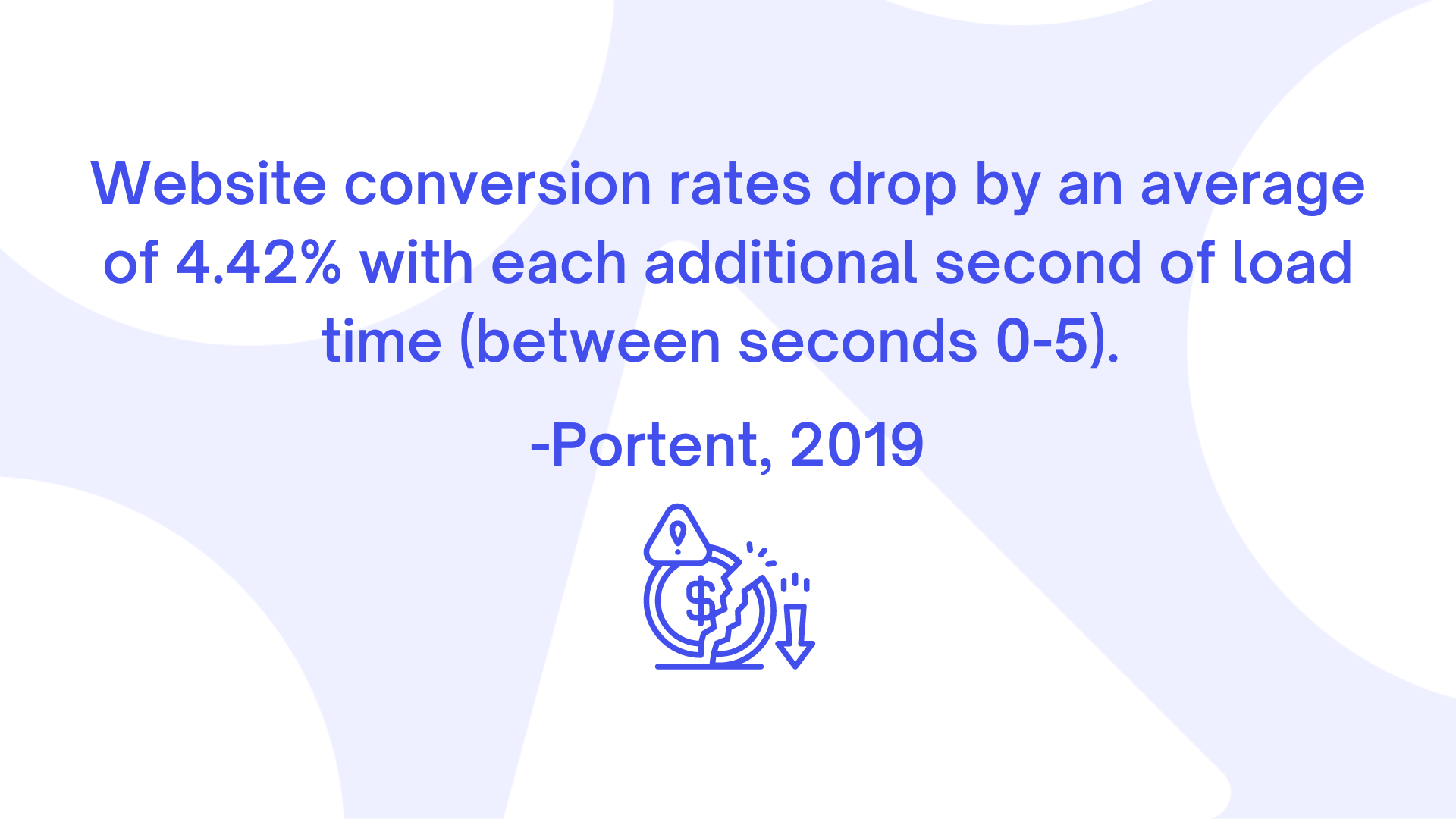 Image Compression
One of the most basic things you can do to help your web page load faster is to compress your images. This can be done in Photoshop or any other image editing software as well as free online image compression tools such as TinyPNG.
By compressing the size of the images you are using on your website, you are helping the overall load time of your pages.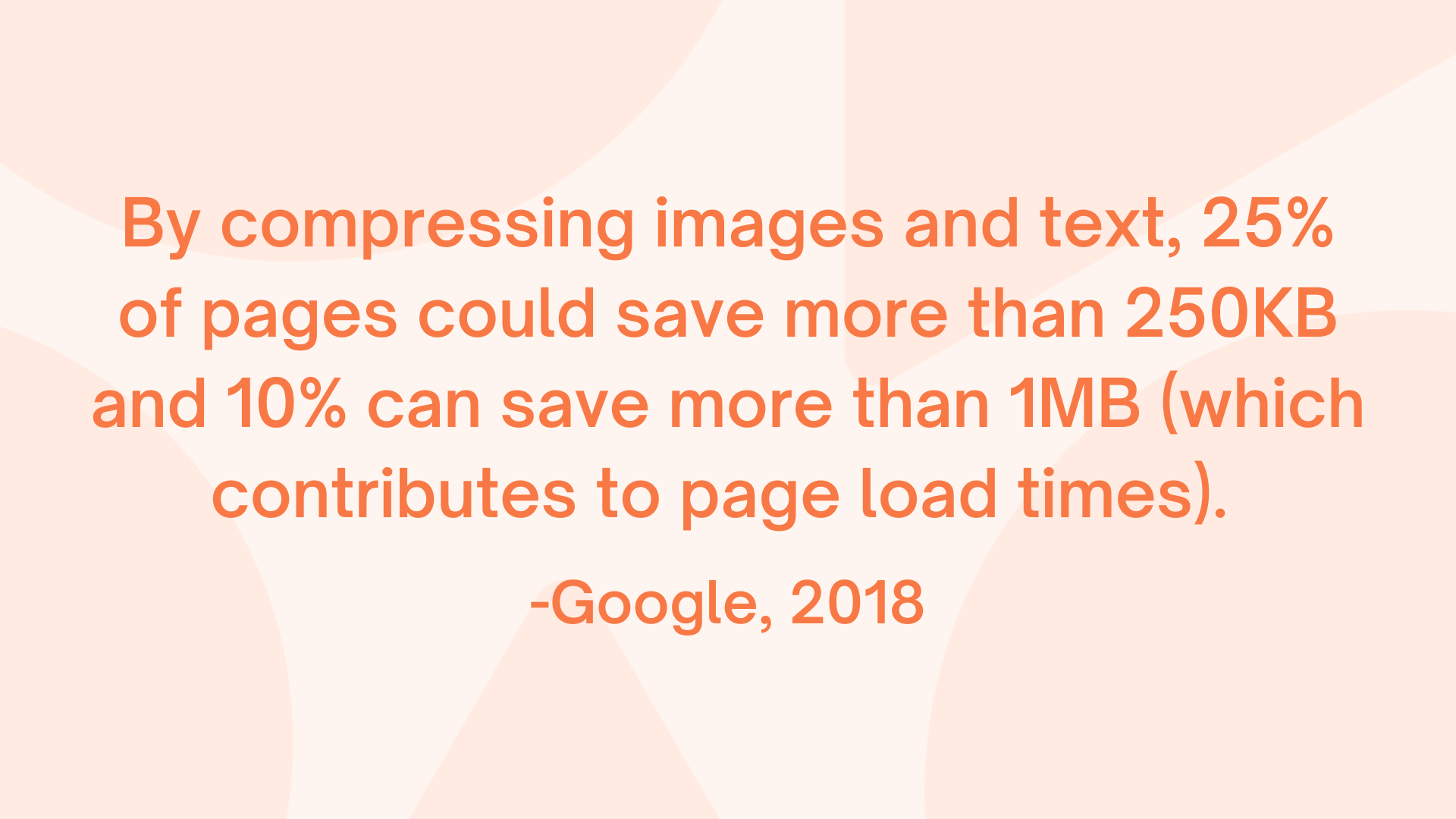 Caching
Another way to help improve your page loading speed is by caching.
Caching is the process of storing data in temporary memory so that it can be accessed faster. This is especially important for websites that have a lot of traffic as it can help reduce the load time for your pages. It minimizes the work the server has to do to generate a page.
Minifying Resources
Minification is the process of removing unnecessary characters from your CSS, HTML, and JavaScript code to make it smaller without changing its functionality. This can help improve the load time of your pages as the smaller file size will require less time to load. This can also lead to cleaner and leaner web pages.

Technical SEO Checklist No. 4: Crawlability and Indexation
Google, in a lot of ways, is a repository of millions of websites that are waiting to be discovered by searchers. Having your page published on your website doesn't mean that Google will see it or add it to their repository.
Just like any other library, there are shelves and aisles of books waiting for readers to discover and choose them. The role of technical SEO elements are to make sure that your pages are well-organized and labeled so Google can easily find them and include them in organic search results.
First, your page needs to be crawled and indexed by Google before it can appear on SERPs. Crawling is the process of Googlebot going through your website pages to discover and add them to their index.

Indexation is the process of adding your pages to Google's SERPs. Take note that there can be crawling issues or crawl errors that you'll need to fix as well as pages that are not indexed by Google.
If you are using GSC or Google Search Console, you can check your website's crawl errors there to start fixing them. You can also use GSC Inspect to check if a website page is indexed or not. Simply put the URL and click "Test Live URL" to check.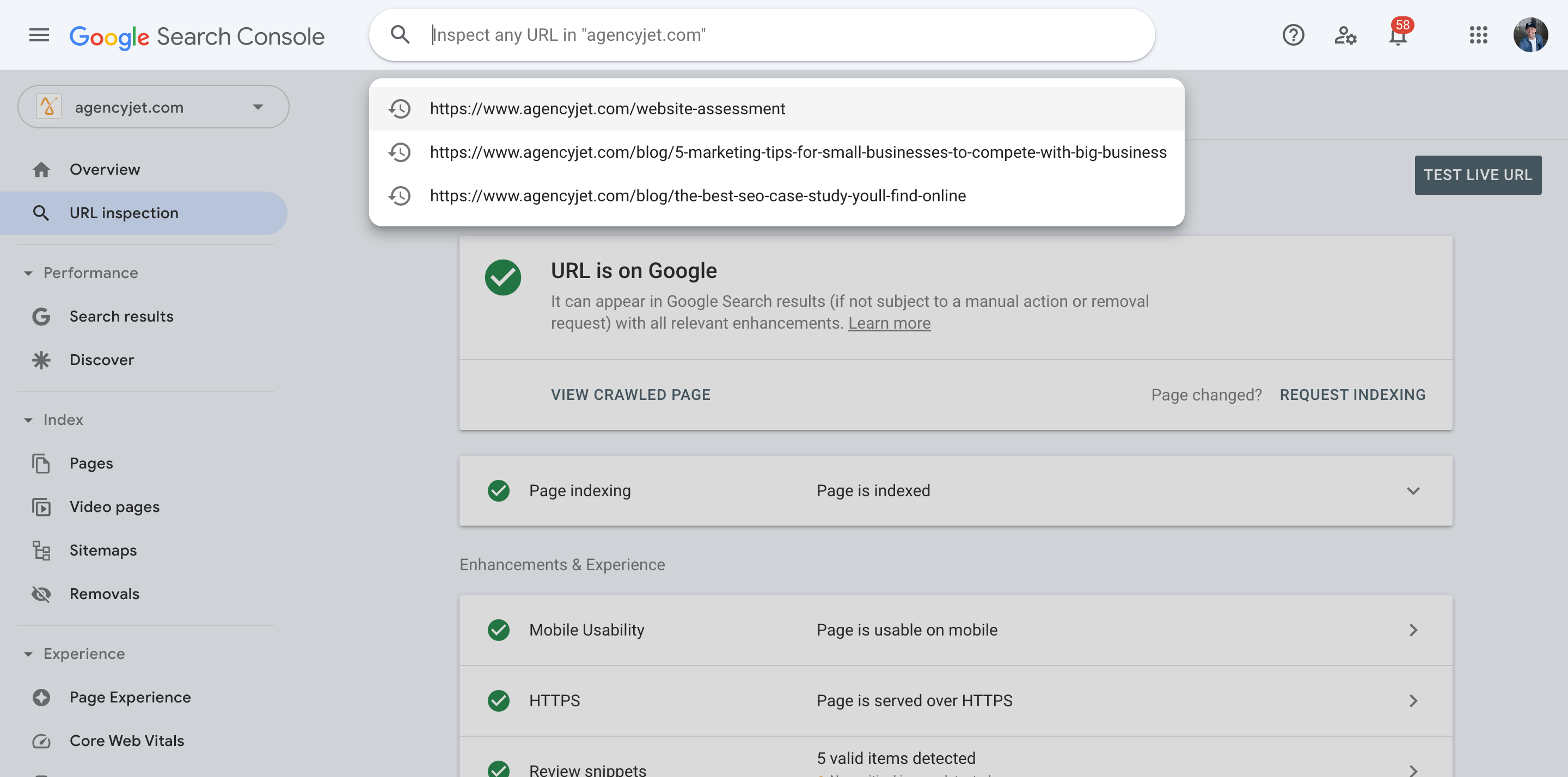 URL and Internal Linking
The URL structure of your page as well as the internal linking allows the bot or the crawlers to easily go through your website and pages.
A good URL structure is short, easy to read, and descriptive. You can use hyphens or dashes to separate the words in your URL.
For your internal linking, it is important to use descriptive keywords for your anchor text. For example, if you want to link your SEO services page to your home page, it is better to use "SEO services" as your anchor text rather than "click here." This way, users, visitors, and crawlers can easily identify what the page is all about. It allows them to navigate your website with ease.
It is also important to check whether the list of URLs that you are going to use are 301 redirected or not. A 301 redirect is a permanent redirect from one URL to another destination URL. This is important so you will not lose any link juice or link equity that passes through your old URL to your new one.
Robots.txt File
The robots.txt file is a text (not HTML) file you put on your website to tell search robots how to crawl and index your site.
This is the first file that a robot looks for when it arrives at your site; robots are told by the server to request this file first. If they don't find it, they will move on and try to access other files which can cause errors on your site if they are not supposed to be accessed.
Sitemap
Building a sitemap also factors in making your pages crawlable and indexable by Google.
A sitemap is a file where you can list the web pages of your site to tell Google and other search engines about the organization of your site content.
Search engine web crawlers like Googlebot read this file to more intelligently crawl your site. A sitemap is especially helpful if your site has dynamic content or an extensive archive of pages that are not well linked together.
For WordPress-based websites, you can use the Yoast SEO plugin to easily create and submit your sitemap to Google. XML sitemap generators like Screaming Frog is also a useful tool, especially for those who don't have a WordPress website.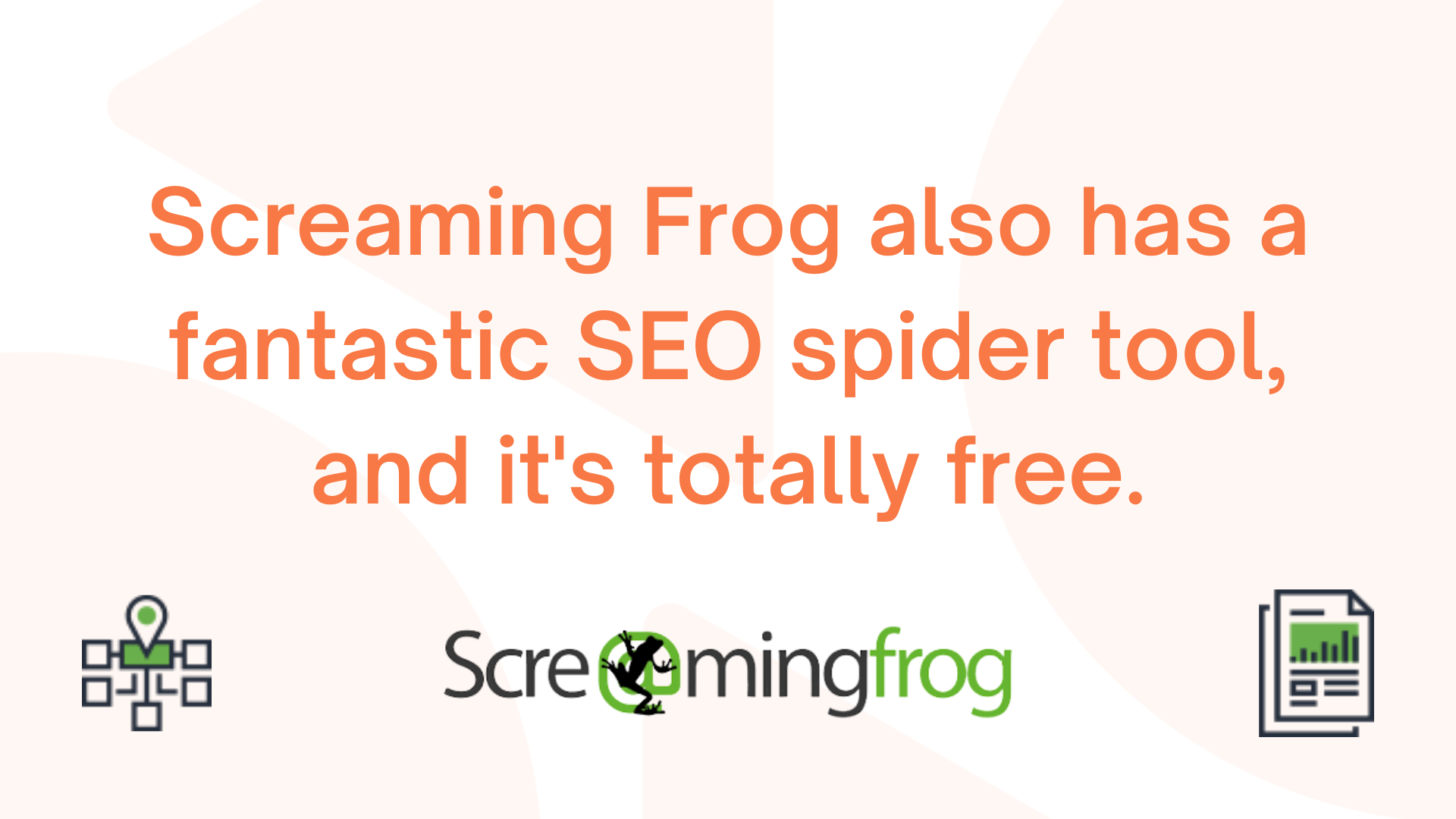 External Links
Another thing worth mentioning is the external links. External links are any links that redirect users to another website other than your own and vice versa.
These links are important as they help increase the authority of your website. Google uses them as a ranking factor as they are considered third-party votes.
One of the best ways of getting your pages linked by other websites is by creating high-quality content. If you create valuable and shareable content, other websites will be more likely to link to it as well.
Creating infographics is also a great way to get other websites to link back to your website or page. You can also do guest blogging and include a link to your website in your bio.
If you've never done a comprehensive backlink audit to see whether you have high quality or spammy links pointing back to your site, be sure to get a website audit that will not only provide the technical SEO audit checklist but give a full look into your backlink portfolio.
Technical SEO Checklist No. 5: Page Content Issues
There are a lot of things that can cause a page content issue. It can be thin content, duplicate content, or content that isn't indexable by Google.
These are some of the things that you need to check to make sure that your pages will not have any content issues.
Thin Content: Thin content is a page with little or no value to the reader. It can be a page with very few words or a page with duplicate content. This type of content offers little value to both users and search engines. Google may also penalize your website if you have a lot of thin content pages. You can check whether your pages have thin content or not by using a tool like Screaming Frog or Raven Tools site auditor.
Duplicate Content: Duplicate content is when you have the same content on more than one page on your website. This can happen if you have pages with very similar or identical content. It can also happen if you have the same content on your website as another website. This can be an issue because Google may not know which page to index and rank for the keywords you are targeting. This can also result in a lower search ranking or even a Google penalty. You can also use the Raven Tools site auditor to identify pages with duplicate content.
In short, content quality plays a huge role in how well your website will perform.
Use Canonical Tags
Sometimes, duplicate content is simply unavoidable, or in most cases, intentional.
For instance, if you have a blog and syndicate your content to other websites, there will be instances when your content appears on other websites before it appears on your own. In this case, you can use a canonical tag to tell Google which is the original version of the content.

Canonical URLs or tags simply tell the search engines which page to index when several existing copies of a single piece of content are publicly accessible on the web.
Utilizing Canonical URLs is most useful for an e-commerce site that offers products with little to no difference in product descriptions, but with varying URLs.
Avoid Keyword Cannibalism
Keyword cannibalism is simply the use of the same keyword or phrase on more than one page on your website.
It can be an issue because it can confuse search engines as to which page to index and rank for the keyword. By avoiding keyword cannibalization you tend to boost your SEO and tell search engines what specific page you want to rank for a certain keyword.
You can prevent keyword cannibalism by using or creating a spreadsheet that lists all the priority pages of your website. Properly organize and map out your website's pages and silo your website by using the main keyword or phrase you want to rank for on each page.

Technical SEO Tips To Help You Optimize Your Website
Here are a couple more tips to help you optimize your website:
Check for Dead Links
Broken links or dead links (404 not found error) can also lead to a bad user experience.
While it is not considered an SEO problem, having existing dead links on your website can still harm your website's ranking. It can lead to a poor conversion rate since users will click on a link, find out that it is dead, and most likely leave your site without navigating through your other pages.
Broken links can be anywhere, but having them as your internal links from one of your pages to another is a big technical issue. You can use Google Search Console or Screaming Frog to check for dead links on your website.
Create a Mobile-Friendly Website
Not everyone is using their desktops or laptops to browse the internet anymore.
Nowadays, most people are using their mobile devices. This is why it is important to have a mobile-friendly website as it can affect your website's ranking.
According to Statista, 4.92 billion internet users use mobile devices; that's equivalent to more than 90% of the total global internet population. Moreover, Google has been using their Mobile-First Indexing which means that they will be using the mobile version of your website to index and rank your website.
Aside from the huge chunk of mobile users, having a fast, mobile-friendly website can also help improve your website's conversion rate as it provides a better user experience.
Here are some of the tips on how you can create a mobile-friendly website:
Use a responsive design
Utilize large font sizes
Include large buttons
Simplify your navigation menu
Prioritize your website speed

Have a Complete List of your Website's URLs
Keep track of your website's URLs by creating a list of all the pages on your website. This will help you keep track of your website's pages and will also come in handy when you are doing a website audit.
Moreover, this will also help you track down any dead links or 404 errors on your website since you can easily go through the list and check which ones are not working.
For on-page purposes, make a sheet where you can list down all your website's pages and their corresponding target keywords.
Include all important on-page SEO factors such as title tags, meta descriptions, header tags, etc. This will help you keep track of your website's progress in terms of on-page SEO.
This can also be helpful when you are optimizing several pages and need to change or update something — you can easily go through the sheet and check which pages need to be updated.

Optimize Your Images: Image Alt Text
Arguably one of the easiest on-page SEO factors that you can do is to optimize your images by including them in the image alt text, or alternate text. Aside from compressing all the images, you are to use on your website page, one way of further optimizing them is to include keywords in the image alt text or alt tags.
Alt tags help screen-reading tools describe images to visually impaired users and Google also uses them to understand what an image portrays. This allows the search engines to better crawl and index your images which can help improve your website's ranking.
Consider Enabling AMP
In a nutshell, Google AMP or Accelerated Mobile Pages is an open-source initiative that allows you to create fast and smooth mobile-friendly web pages.
It enables builders to create websites that load almost instantly on mobile devices. While Google is yet to officiate AMP as a search engine ranking signal, they have been pushing publishers to use AMP for their mobile websites.
This is good news for all those who have WordPress websites — integrating AMP on your WordPress website is quite easy. You can do this by installing the AMP for the WordPress plugin. Once you have installed and activated the plugin, all you need to do is go to the AMP settings page and enable AMP for your website.
Final Thoughts
With the ever-changing landscape of technical search engine optimization, adjusting and leveraging useful tools is essential for any online marketer or website owner.
Knowing what are important technical SEO factors and how to properly optimize your website can help give you the edge against your competitors.
Make sure to stay updated with the latest trends, news, and updates in the SEO industry to ensure that you are using the most effective techniques in optimizing your website.
Join the thousands of SEO-obsessed readers on our mailing list