The goal of SEO is to appear in the best positions, preferably first, on SERPs (search engine result pages). People begin their search for products and services through an online search in engines, such as Google, Bing, Amazon and so forth. Each search produces various kinds of results in list form and a brief description of sites relevant to the search.
As a marketer, the priority is to optimize your websites, so you can rank on page one of SERPs, considering up to 80% of users never go past page one. Instead, searchers change the search phrase if they don't get relevant sites.
National and local SEO (search engine optimization) are the two forms of SEO most marketers use to reach target markets. Here's a brief overview of SEO and the differences between local and national SEO packages.
What Does SEO Mean?
SEO, or search engine optimization, refers to a collection of white hat approaches used to make sure a site ranks first for relevant searches. It involves creating a sleek website, providing quality content about a product, service or topic, networking to earn backlinks from authority sites, unique user experience and more.
Search engines, like Google, use web crawlers and bots to scan through a site and determine if it is relevant to the search. While some SEO aspects are known, it isn't all clear, and algorithms keep changing to ensure these engines' integrity and efficiency.
What is National SEO?
National SEO packages aim to market your business on a national or global scale. They follow traditional SEO approaches, which involves:
Conducting keyword research to determine the relevant keyword and phrases prospective customers use to arrive at your products, services and pages.
Creating unique quality content information about your industry, products and services. This includes consistency in updating the website with new content.
Optimize website loading time, navigation and user experience. You should also streamline your code and set up a site map.
Improve your domain authority by earning backlinks from other reputable companies and sites in your niche or related industries.
National SEO will get you visibility on a broad scale, whenever users type search phrases related to your business keywords. It should improve your ranking for specific identified keywords, boost traffic and increase revenue.
What is Local SEO?
Local SEO packages use location-specific keywords and content to target local customers. This requires understanding the dynamics of local searches and how your local customers find products and services online.
About 80% of Google searches containing "near me" results in a visit to the local store, explaining why marketers prioritize local SEO, which involves:
Optimizing your Google My Business Profile to appear in the local search 3-pack. Claiming your listing is essential and allows you to add a map to your brick-and-mortar store or office.
Using local search service ads that appear on local searches and other relevant SERPs for "near me" searches. They are similar to PPC, albeit used to advertise to local customers.
Targeting local keywords and creating location-specific website copy, especially if you operate in multiple locations.
Requesting, earning and managing your reviews across local review sites. You should also work on earning backlinks from reputable local websites.
Adding your business to online local directories that feature your NAP (name, address and phone number) information.
Local SEO packages target local markets and factor location-specific aspects, such as language and preferences. When done right, it should boost the traffic coming from local customers.
Which One Should I Use?
Local SEO is very similar to national SEO in many ways. The two share strategies that involve keyword research, creating unique content optimized for SEOs, providing better user experience and building domain authority.
National or traditional SEO generally suits a wide range of businesses, especially those in the tech and e-commerce sectors. If your company has products and services consumed by global markets, national SEO is the ideal choice.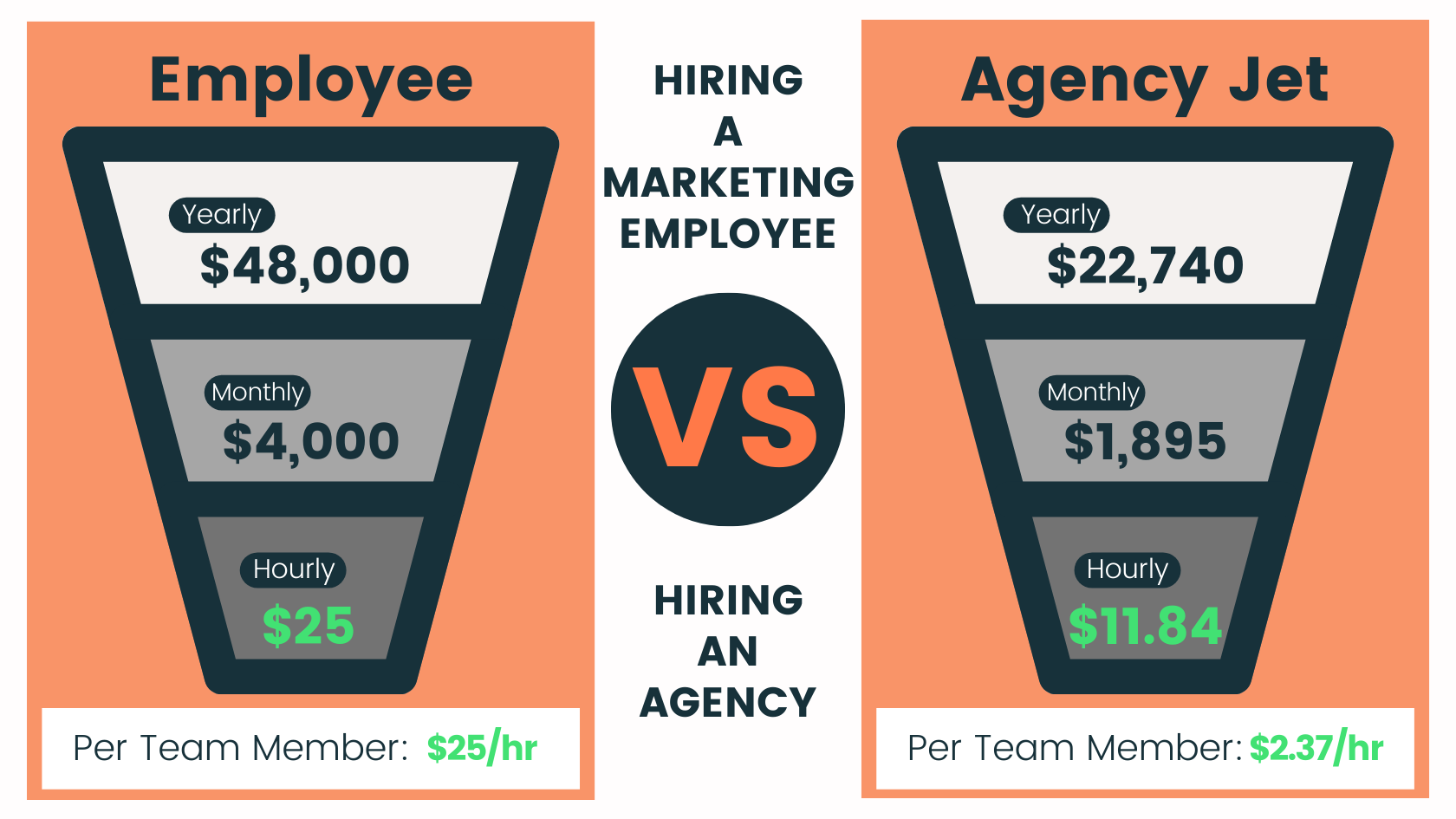 If you've ever considered hiring a marketing employee to help your company's SEO, here's a helpful graph to show you that doing so is actually the more costly option.
On the other hand, if your business' primary customers come from within the communities you serve, you should go for local SEO. Essentially local SEO suits franchises, businesses in home and repair, heavy equipment, real estate, legal, medical and health, local customer services and many more.
Most startups should optimize for local markets. However, if you have no specific need to target local customers, you can proceed with traditional national SEO.
Summary
It is important to determine whether you need national or local SEO. Both are quite similar in terms of the approaches used and you can quickly tweak your national SEO to start drawing local traffic.
However, determining the ideal strategy from the initial stages of your web design is crucial to success. If you target customers from the communities surrounding your business, you should choose local SEO strategies. You can also include keywords that target global markets, primarily if your company can fulfill customer orders in other regions.
Whichever approach you choose, the goal is to increase business visibility, boost traffic and draw valuable leads for higher conversion rates and revenue.
Author: Darrin Gerr, CEO of Agency Jet
More Resources