Whether you're launching a new business or rebranding your current one, it can be challenging to know where to put your marketing dollars.
Should you prioritize SEO over web design? Or should it be the other way around?
In this post, we explain why website design and SEO should always work together and why small business owners should opt for website design and SEO packages.
But first, it's essential to get a firm understanding of the basics.
---
Want to learn more about Agency Jet's SEO & web design services? Click the button below to see how we guarantee our results and have one of the highest client retention rates in the industry.
---
What is SEO?
Search Engine Optimization (SEO) is the process of growing the quantity (and quality) of traffic to a website by increasing the visibility (ranking) of the site on search engines, such as Google.
Google has over 200 ranking factors it considers when deciding a website's placement on its search engine. Ultimately, Google wants to provide its users with an optimal user experience. So, the websites that rank the highest are the ones that meet or exceed user expectations. This includes factors such as:
The website is easy to use and navigate

The website contains relevant search terms, keywords, and phrases to its product or services

The site is safe and secure to use

The website doesn't take too long to load

The number of backlinks (which Google takes to mean other websites vouching for your website)
What is Web Design?
Web design is the planning and designing of a site. It often includes the consideration of the user experience on the website. Web design will take into consideration factors such as:
The placement and look of CTAs (call-to-actions)
The design of the navigation panel
The graphic design elements to the website (white spacing, fonts, coloring, clarity of images, etc.)
What's More Important, Web Design or SEO?
So, now that you understand the difference between web design and SEO, you might ask yourself which is more important?
Well, the answer is neither. You can't prioritize one over the other.

Without SEO, you can design the most beautiful, impressive, and user-friendly website, but few people will ever visit it.
And without web design, you might be able to get a lot of traffic coming to your website, but that traffic will likely bounce right off.
According to Google, it takes visitors 55 milliseconds to formulate an impression of your website and decide whether they'll leave or stay. And that first impression depends mostly on web design factors such as colors, spacing, structure, symmetry, fonts, amount of text, and more.
You want your website to rank well so that you can drive more traffic to it. And you need it to look nice and perform well once people land on the website.
This is precisely why so many reputable marketing agencies sell website design and SEO packages. It just makes sense that these two go hand-in-hand.
Four Ways Web Design and SEO Work Together
Here are four clear examples of elements of a website that fall both under SEO and web design:
1. Mobile Friendliness
Almost 60% of all online searches now come from a mobile device. This is why, now more than ever, your website must be mobile-friendly. Part of website design is creating a responsive website. Responsive sites automatically adapt to match the user's screen, whether it's a mobile phone, tablet, or computer screen.
Your site being mobile-friendly also has significant SEO impacts. Google has made mobile-friendliness a ranking factor, so websites that aren't mobile compatible simply don't rank as well.
Additionally, if your website isn't mobile-friendly, users on a phone won't be able to navigate your site and will bounce right off. A high bounce rate indicates to search engines that visitors don't have a great experience on your site, which will negatively impact your ranking. (Not to mention what this is doing to your potential sales!)
2. Site Speed
Site speed is another ranking factor for Google. Search engines downgrade websites that take too long to load as they result in a negative experience for the user. Generally speaking, users expect websites to load within three seconds before they consider abandoning the page.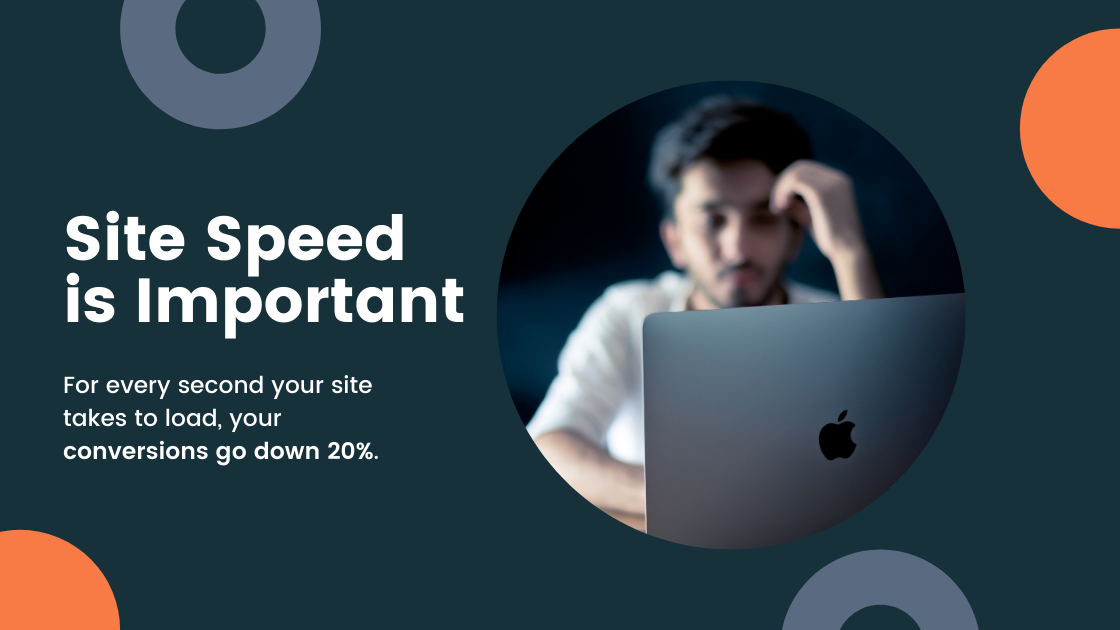 An effective way to improve your website's speed is by focusing on good web design. This is achieved by optimizing images and files, reducing the number of redirects on a website, and reducing clutter on your website.
3. Site Mapping
An integral part of web design is planning out a site map that makes sense. Your sitemap is the way users navigate through your website. This includes the navigation panel, the internal links, and ensuring there are no dead ends for users. Visitors should quickly find the information they need, be naturally guided to essential areas of the site, and never land on broken pages or 404 pages.
Well, sitemaps matter to more than just your website visitors. Search engines crawl your website and evaluate your sitemaps. Your sitemap allows you to tell Google what is on your website and its most important content. If Google can't make sense of your site, it will result in a lower ranking on search results.
4. User Trust
User trust is hard to measure as it isn't something you can necessarily evaluate. But, user trust is vital in the overall performance of your website. If your site is designed poorly, visitors will be less likely to trust it or make purchases on it.
Similarly, users typically trust the top results a search engine presents to them. To acquire one of these top spots though, a website has to perform well on SEO ranking factors.
The better you execute on SEO and web design, the more likely you'll see increased user trust in your website.
It's Not all in the Looks: Don't Forget About Web Performance
A quick note on web design: it's great to hire an agency to help you build out a pretty website, but you need a site that performs well too. A company offering web design services should focus on more than just fonts, graphics, and content. They should also be addressing site speed, mobile compatibility, and testing.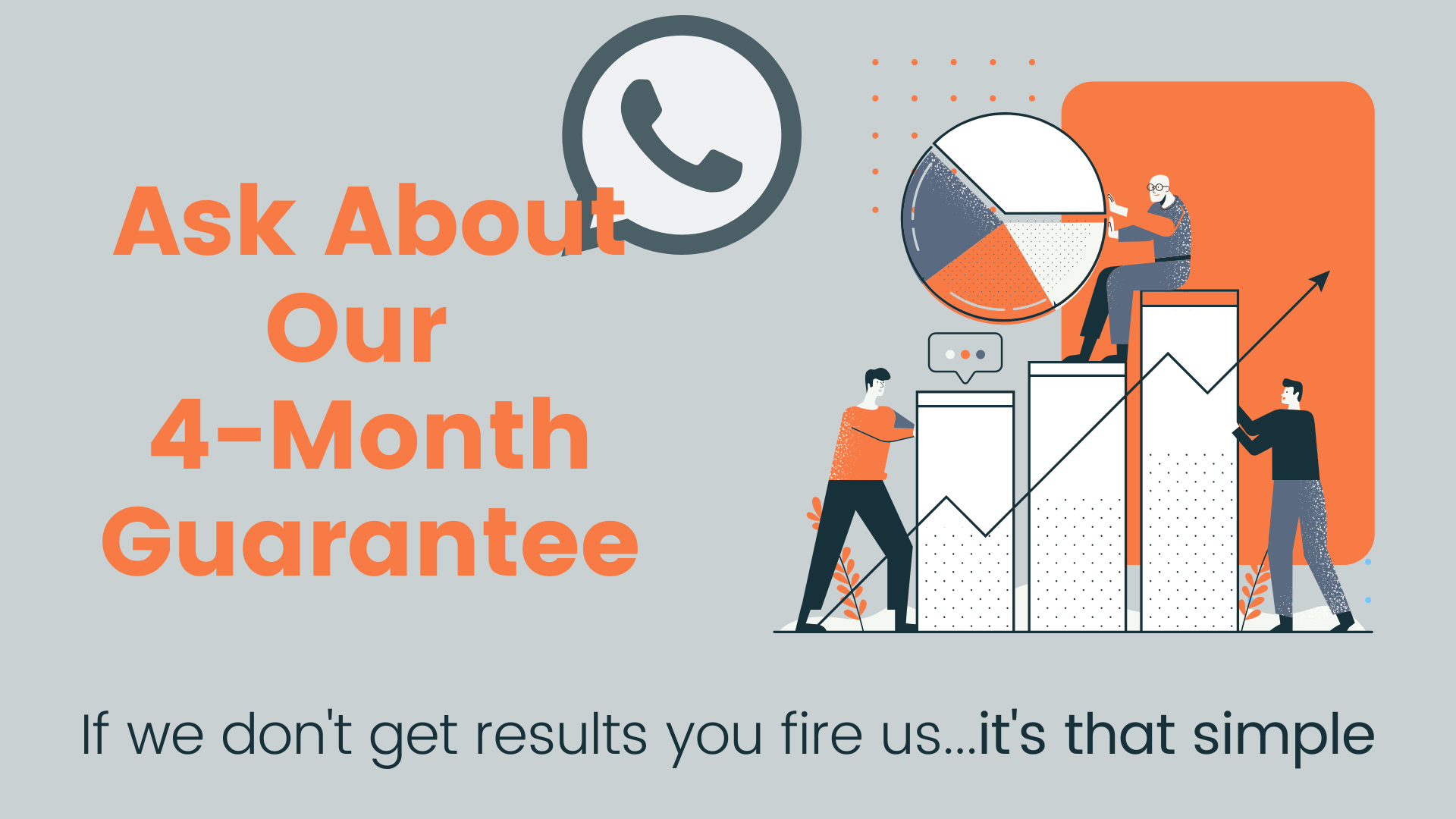 Hire Website Design And SEO Packages
Now that we've explained how closely website design and SEO are interlinked, we hope you consider purchasing a website design and SEO package. Agencies offer these packages to help clients create a website that looks great, performs well, and drives traffic.
Attempting to contract out one of these and doing the other yourself simply wouldn't make sense. It would be like going to a mechanic for an oil change and engine diagnosis but then deciding to install a new engine on your own. When it comes to your business, consider your SEO and website design an investment, and leave it up to the experts.
We also advise a package from one agency rather than contracting out SEO and website design to two separate agencies. Splitting up the work has several disadvantages, including:
It will cost more as agencies often offer a discounted rate for bundled services
The agencies may not be on the same timeline and one can delay the other
The agencies may have different understandings of your goals, creating an end result that isn't cohesive
You will have twice as much communication and meetings to go through to launch the final website
The agencies may be on varying levels of experience, with the less-experienced agency not able to meet the quality of work the other agency brings to the table
Agency Jet Offers Website Design and SEO Packages
Agency Jet is a digital marketing agency with over ten years of industry experience. We offer website design and SEO packages for clients who are looking for it all. And, our clients can try us out virtually risk-free with our four-month money-back guarantee. Our 96.2% customer retention rate and high-quality output make us confident in our work; we know that you'll be satisfied once you see our work.
Start today with a free website assessment of your existing site.
More Resources