How To Create a Website That Converts in 2021 for Your Small Business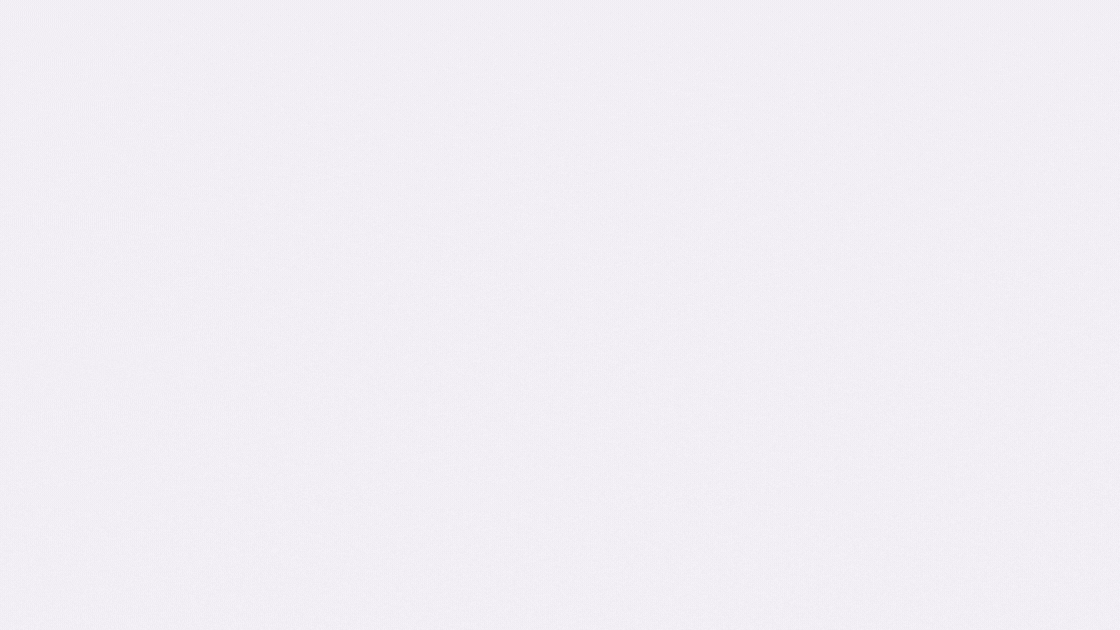 Are you looking for evidence-based information about how to create a website that converts?
Building a website and optimizing for search engines is one thing. Converting the traffic to revenue is another and bridging the gap has been the work of most marketers.
Website conversion is the sole reason for creating one in the first place. The goals might vary across businesses, but most will agree that websites should result in sales, subscriptions, or other intended purposes.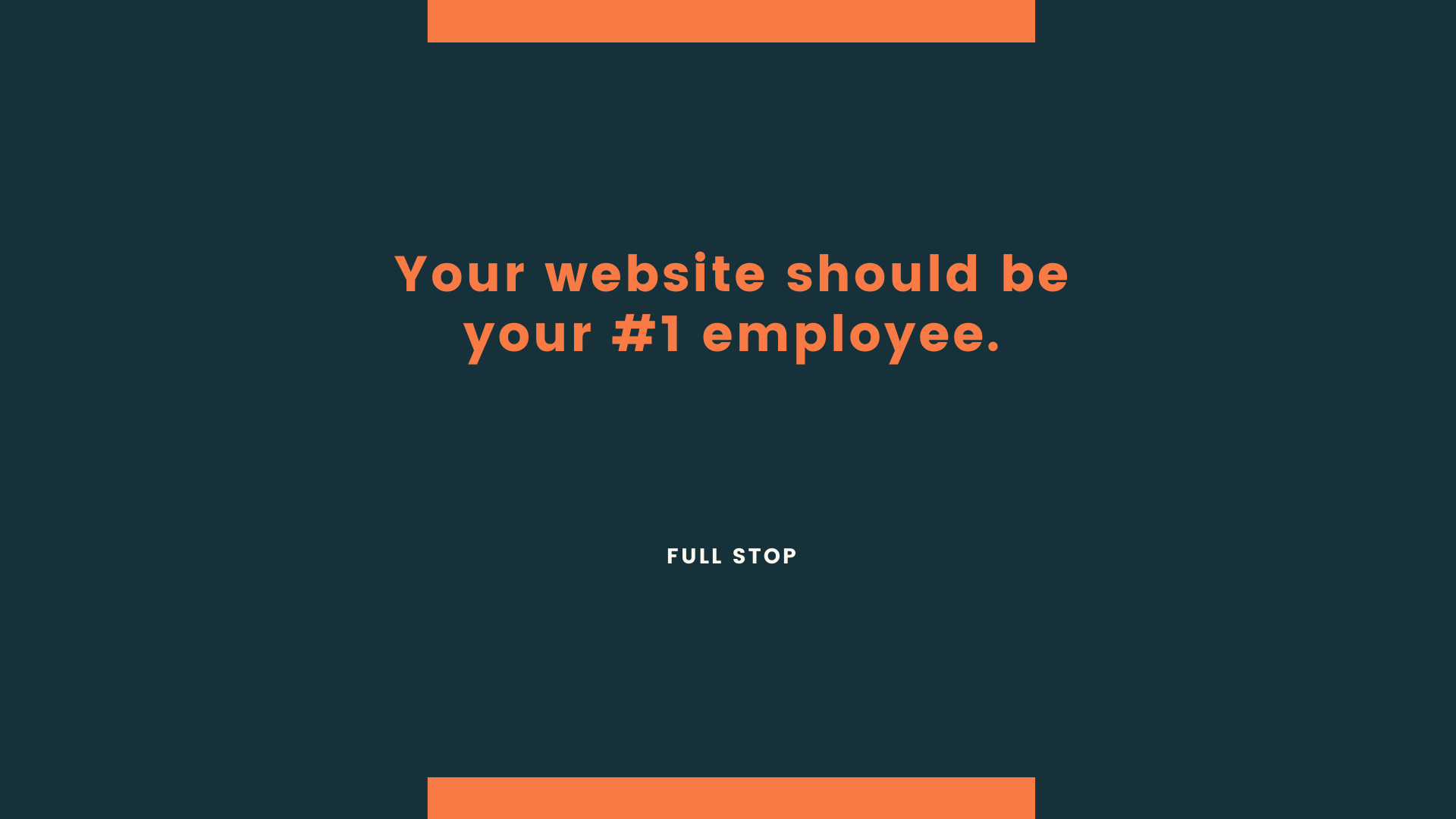 At some point, this involves using strategic CTAs (calls-to-action), but creating a small business website that converts requires more than a couple of links on the landing page.
Proper web design digital marketing, discerning the target market and providing better solutions to customer pain-points are just as essential.
Provide A Solution for Your Customers' Pain
There's no way around providing the value your customers seek and it starts with identifying and discerning your target market.
Understanding your customers' needs will allow you to create a customized solution that addresses the key pain points.
While you can provide solutions for various problems, it is advisable to narrow it down to the value your business brings. For instance, if you are offering VPN services, you can invest in more servers in several locations to guarantee fast connectivity.
Essentially, your customers need to see the value of your business products or services. This will make it easier for customers to click on your CTAs or return to the site later.
Optimize the Website for Search Engines
Conversion is all about numbers, which implies site visitors. Naturally, the more visitors you get to your website, the more conversions you are likely to achieve. As such, you should invest in trusted web design and SEO services.
Proper website development will provide the best canvas on which you will establish your business. SEO also keeps you ahead of the pack in SERPs (search engine result pages), which offers higher visibility.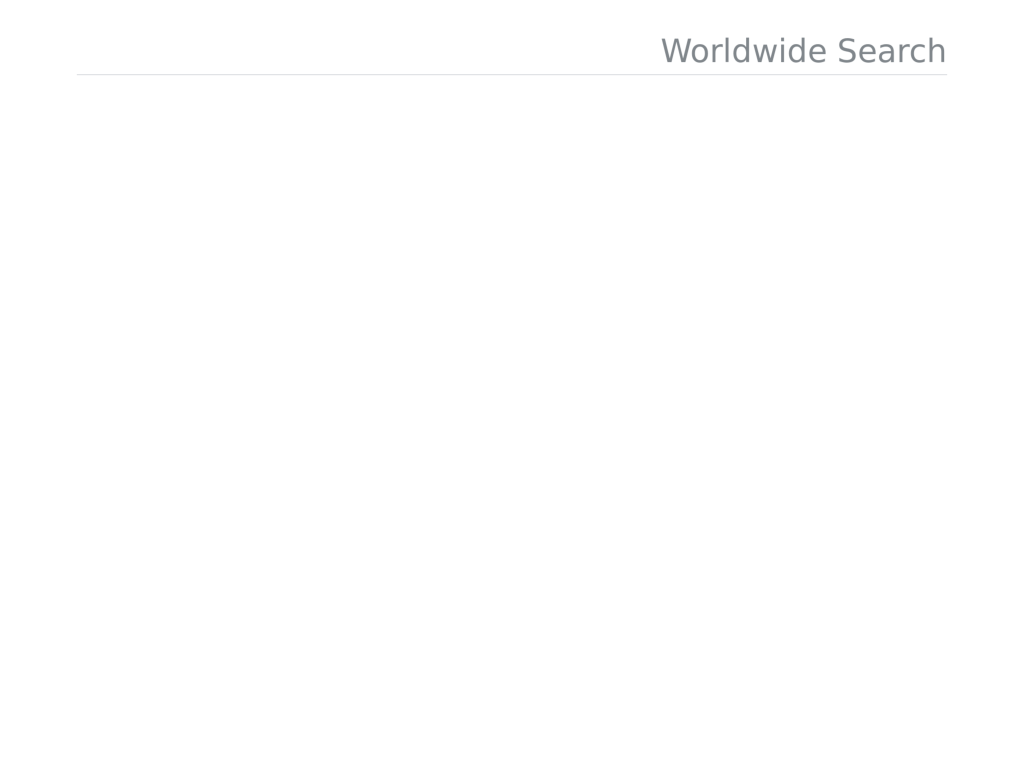 The goal is to appear on page one of Google for your unique business keywords.
Increased visibility will bring more traffic and a higher potential for conversions. Make sure your SEO is designed to attract real customers seeking the solutions your business provides.
Assess and Fix Bounce Rates
Once you have a secure, reliable website and proper white-hat SEO in place, you should assess the current situation and how business is performing.
One key thing to worry about is your bounce rate, which denotes the number of people that visit your website and leave without interacting with your CTAs or generating revenue for the business.
Seeing an influx in traffic that doesn't convert can signify poor SEO, but the fault is attributed to several other issues.
There are several things you can do to reduce the bounce rate. Here are some tips:
1. Determine What's Causing the Bounce Rate
Bounce rates can result from slow-loading pages, web hosting service downtime, complex checkout systems, low-quality content and more.
The priority should be to identify and fix these issues and there are various tools available to help you calculate and reduce the bounce rate.

Using chatbots is one solution that will help customers find products, services and information faster than if they were to go through the clutter that makes up a standard eCommerce website.
Chatbots can answer customer queries, provide general information, and create the first impression on your brand's behalf. They also increase the overall time customers spend on your website.
2. Examine Customer Engagements
Customer behavior analytics is essential when building a converting small business website.
Collecting customer data offers a closer look at how your prospects behave, which is useful when designing helpful solutions. Some of the crucial aspects of reviewing include:
Time spent on your website and individual pages

Pages receiving the highest traffic, click-through and bounce rates

Leads to sales conversions
Customer data collection and maintenance will provide insights into the behavior, preferences and patterns of a market. Make sure you stick to white-hat techniques and all legal standards required when handling customer data.
3. Use Quality Headlines
A killer headline is essential for every converting landing page, which is why marketers strive to make it punchy, attention-grabbing and concise. However, the priority should involve summing up your solution's value, reminding your audience why they should use your products or services.
The headline always has multiple roles and also influences your SEO. As such, you should take time to craft well-thought headlines that communicate what your website is about in a catchy way that draws customers to find out more. The headline can reflect the strong points of your business.
4. Use Strong Converting CTAs
CTA (call to action) is the bridge from engagement to sales and an essential feature when assessing website conversion.
These are links to products, services, subscription pages or other pages on your site or elsewhere. As a general rule of thumb, the call to actions shouldn't interrupt the flow of information so your audience can read them as part of the pitch.
They should also be kept short and customers should find value if they follow through by clicking the CTAs. It is also advisable to make them as convincing as possible without appearing overly salesy.
---
Ever received a completely free and completely educational audit of your website? Our is guided and it's no sales pitch at all.
---
5. Make Forms and Checkout Process Shorter
Signup and subscription forms need to be shorter to keep customers engaged and interested. Most people don't like long forms with too many fields and boxes.
A go-to-market strategy involves requesting minimal core information, such as name and password. The rest can be completed once the customer has signed up and had a tour of the perks that wait once they are done with the registration process.
Similarly, checkout processes should be quicker and shorter. If the checkout is complicated and involves setting up new accounts, find an immediate fix to reduce bounce rates stemming from ordering complications.
Feature Reassurances
Experienced firms are recommended because they are long-serving and you can explore the past to determine if they keep all claims.
Essentially, customers look for reassurances that the business is trusted and reliable.
When designing your website, it is essential to identify the key reassurances that work for your niche. For instance, in the casino industry, a valid gambling license, accreditation from auditing firms and payment security stamps are seen as proof of trust.
The case is different for each sector, but virtually all have distinct certifications, accreditations or verbal reassurances that customers can use to determine if they can trust the business. Some of the reassurances you can feature include:
a) Licenses, Rating
Providing information about your business license can be all customers need to initiate transactions with your business.
In other cases, you need ratings from highly-regarded agencies, such as the BBB rating. You can also use ratings from other renowned ranking agencies like Clutch or UpCity.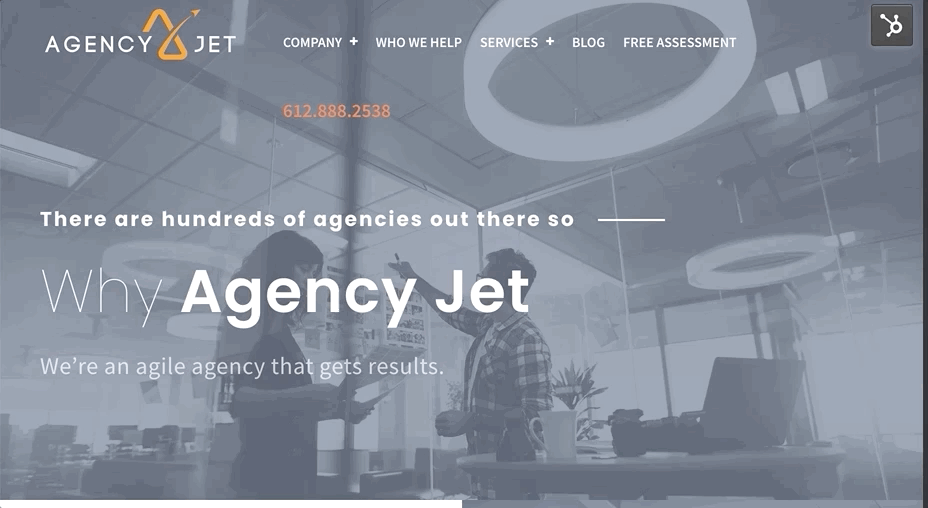 See that sneaky little "Best Digital Marketing Agencies in Minneapolis" award? This is our about us page and that's a pretty good place to put your honors.
b) Awards and Certificates
If you've won any awards, you should proudly display them on your website, just like the best accreditations would feature on your office walls.
This can be awards for energy efficiency, organic products, excellence in customer support or any other. If it speaks excellent things about your business, customers should see it.
Certification is also essential to some companies.
c) Verifiable Testimonials
You should feature the best testimonials from satisfied customers. If possible, provide contact information so prospects can call and find out more.
Happy customers can become great brand ambassadors, so you should always encourage reviews and feedback.
d) Reassurances in The Content
If your business structure allows you to provide quality content and information about a topic, you can integrate reassuring texts within your piece.
Approved by, certified by, independently audited, doctor's choice, and recommended by are just a few examples of encouraging words you can add to convince customers that doubt your solutions' credibility.
Brand consistency
Consistent branding is essential for website success. Mixed branding can leave your audience confused, resulting in sub-standard, non-personalized customer experiences and lots of missed opportunities.
It is important to identify and root out all chances of brand inconsistency, which starts with identifying what your brand is all about.
What does your business offer? Who are the primary customers? Who are the competitors and how is your solution different? These are some questions you should ask when defining your brand.
Once you have a clear understanding of what you stand for, it is time to ensure the message remains consistent across all text, visuals and other products customers engage with. Here are some tips for better brand consistency:
a) Conduct Regular Audits
You should audit your brand for relevance to determine if the brand message and products align. This will help you identify and eliminate inconsistencies.
b) Prioritize One-On-One Interactions
It is easy to get amassed into customer data collection and analytics tools, forgetting the importance of one-on-one interactions.
While analytics provide a wealth of information, personal real-time interactions offer better insight into how customers think and what they want.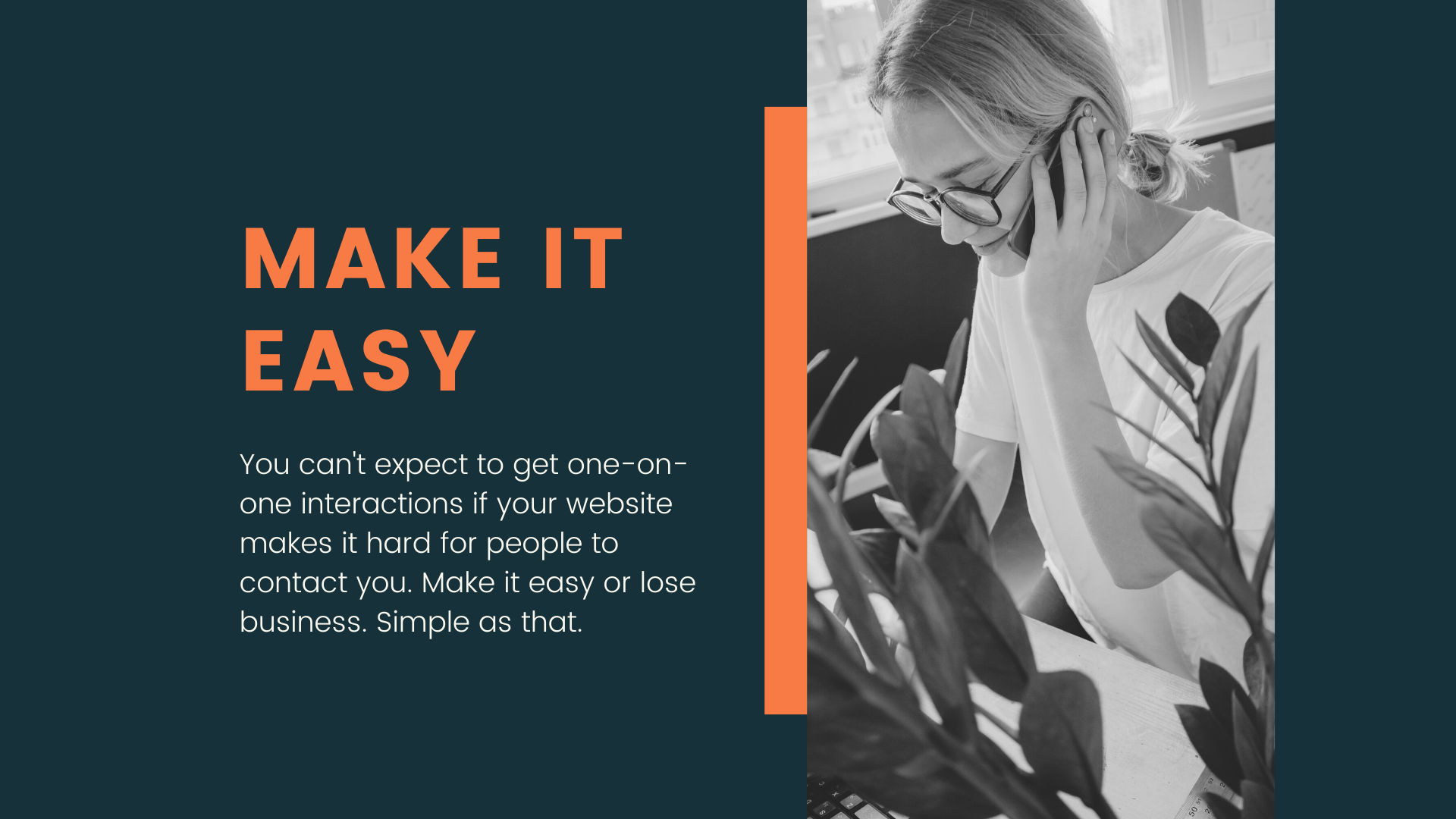 c) Optimize Branding Across All Platforms
You probably have a presence on various online platforms other than your business website. This includes social media and other directories.
You should find and fix inconsistencies in your visuals and copy across all platforms.
d) Take Advantage of AI
Modern artificial intelligence offers great potential to generate more accurate customer profiles and specific insights that are useful when formulating marketing campaigns. As such, investing in AI is a great way to discern customer engagements and influences.
e) Personalize the Experience
A personalized website will perform better than a general site that draws traffic from all angles. It is advisable to identify, research and understand your target audience so you can serve them better.
More importantly, you should set your site apart with personalized welcome messages and interactions, unique content and formatting, sleek, user-friendly navigation and so forth. The goal is to make the experience memorable and distinguishable (associated) to your brand.
Working with Web Development Professionals
Creating a website that converts in 2021 for your small business will require professional insights.
For your website to convert, customers must find it, which requires the services of trusted web designers and SEO experts.
It is essential to understand your website's core functionalities from the start, although additions will be needed as better technologies and conveniences emerge.
The priority is to build a website tailored to your customer needs and shopping behavior. You can check what your top competitors are doing for insights. However, make sure you find professional web developers that can guarantee a reliable site with all the features and integrations needed for operational efficiency.
Your site will also require SEO services to push it up the ranks in SERPs.
Customers seldom visit page two of Google search results, so the goal is to appear on page one.
SEO involves a lot (content creation, link building, user experience upgrades, mobile integrations, paid ads, etc.), often best left to the experts.
If you are using third-party applications, make sure they are reliable, trusted and user-friendly for your customers. Other essential areas to review include the web hosting service and plan (mainly its reliability and uptime), payment options and security. You should only choose professionals and products you trust.
Support and Follow Up
Providing exceptional customer support services will distinguish you from other businesses that implement basic approaches. For instance, including 24-hour live chat, elaborate FAQs section, and links to other on-site resources offer customers multiple ways to find help on your website.
It is also essential to follow up on customers that navigate to the final stages but fail to make the last call. This includes addressing abandoned carts and sudden subscription cancellation as well as expressing gratitude to customers that engaged your business.
Summary
Website conversion isn't something you can address with a single solution as it is multi-faceted. However, with a combination of the approaches described above, you will be able to create a sleek, user-friendly, fully-optimized website that targets your business customers.
The challenge is to offer valuable products and services that customers will be happy to use and recommend to others.
MORE RESOURCES
Join the thousands of SEO-obsessed readers on our mailing list