When it comes to online business, you've probably heard that;
Content is the king, and,
Call tracking is important for your business.
Let's talk about content when we will be diving deeper into organic traffic and SEO. For now, however, let's try to find out what call tracking means and why it's important for your business.
Whether it's organic or inorganic traffic, online marketing efforts live and die on leads and conversions—but resources are usually scarce hence the need to maximize whatever a business owner can salvage for online marketing and turn a profit quickly, consistently, and exponentially. This is the only way a business—small or big—can survive today's competitive market.
I barely managed to set up my small business and start running online marketing campaigns. How will I manage to get there? You may ask! A short answer will be by measuring online leads and knowing the best way to do it. Here's how;
How many times have you called local businesses to buy a product, request a quotation, or inquire about their services? Chances are, you've called businesses directly to make purchases or book for their services more often than you can even realize. Well, guess what? Despite the fact that the 21st century is an increasingly digital era, millions of customers across the globe are still calling online stores—some are even ordering the same product you are selling from a neighboring store as we speak.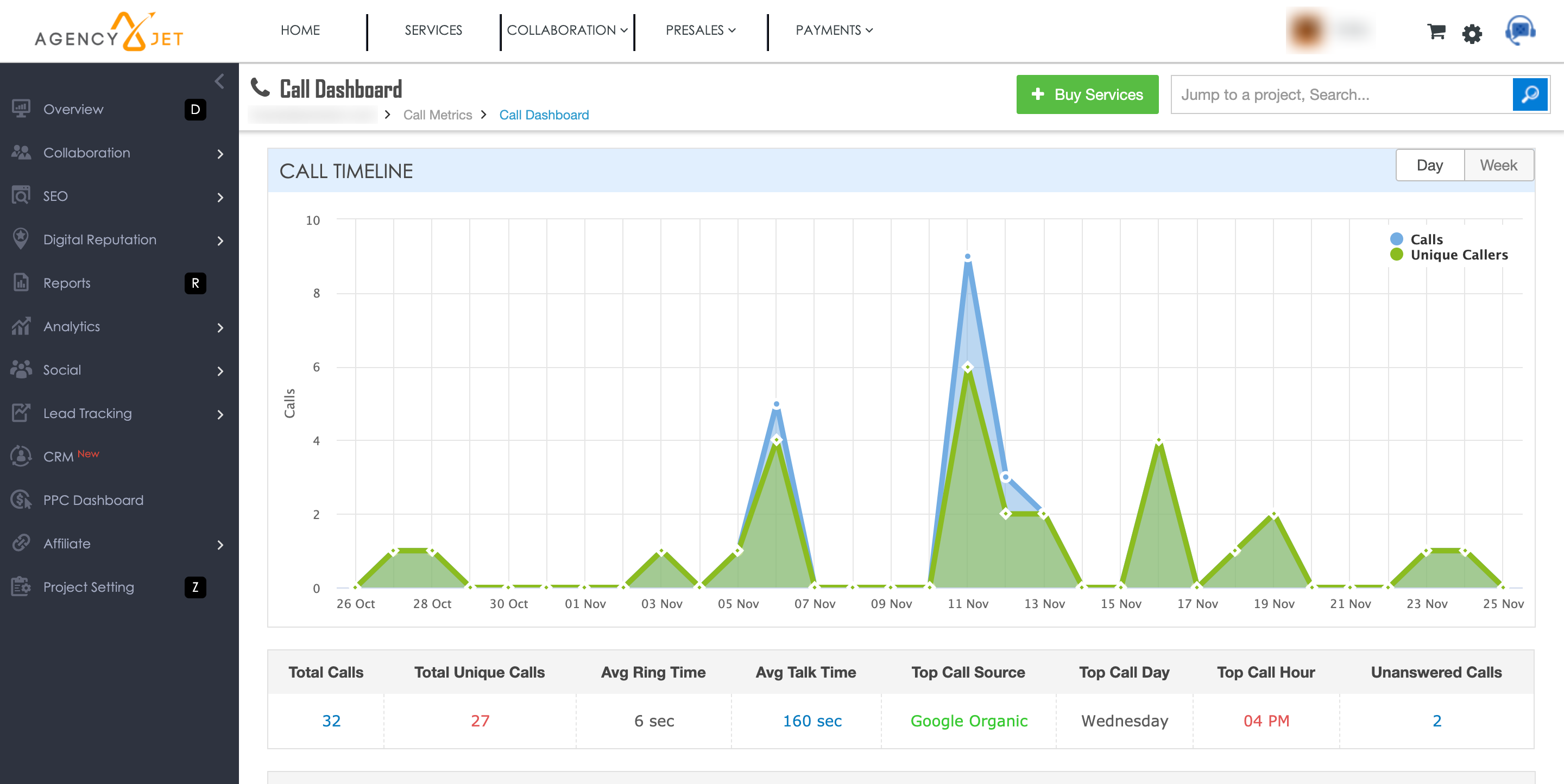 Want to see how our dashboard tracks calls? Get a free demo with us.
As a business owner, there are different channels and means of driving traffic to your business. This includes email marketing, Google Ads, TV Ads, social media, etc. When the targeted audience gets to your website, it means that you've attracted their attention, and they have become interested in what you are offering. Unfortunately, they can take any number of actions. Your goal, however, is to make sure your online visitors not only buy your products but keep coming back for more. But it's easier said than done. More often than not, it takes time to convert a prospect into a buying customer. Online visitors will probably start by showing interest, then dig deeper to find out whether your business meets their needs before spending their hard-earned money.
For you to succeed, you need to understand the marketing efforts that are bringing in customers and the ones that are not. You also need to find out how you can influence the behavior of those who are showing interest in your products or services. You can do that by capturing marketing data either by tracking form-fill leads or doing the same for calls. But why use your limited resources to track content form submissions while tracking calls is often worth 5 to 10 times more?
Call Tracking Marketing Is Far More Important Than You May Realize
Business Call Tracking. What is it?
Simply put, it's an affordable marketing tactic that provides a business owner with an accurate means of tracking phone calls from different marketing campaigns. This way, the business owner will be able to know the quality of each marketing campaign.
After analyzing the data from a call tracking software that has been integrated with different marketing campaigns such as Facebook Ads, Google Ads, website, Email Marketing, Offline Ads, Newspaper Ads, Twitter Account, etc., the business owner will be able to deploy the best marketing efforts in order to optimize the Return On Advertising Spend (ROAS). This way, the business owner will be able to use the available limited resources to focus on campaigns with quality leads and conversions.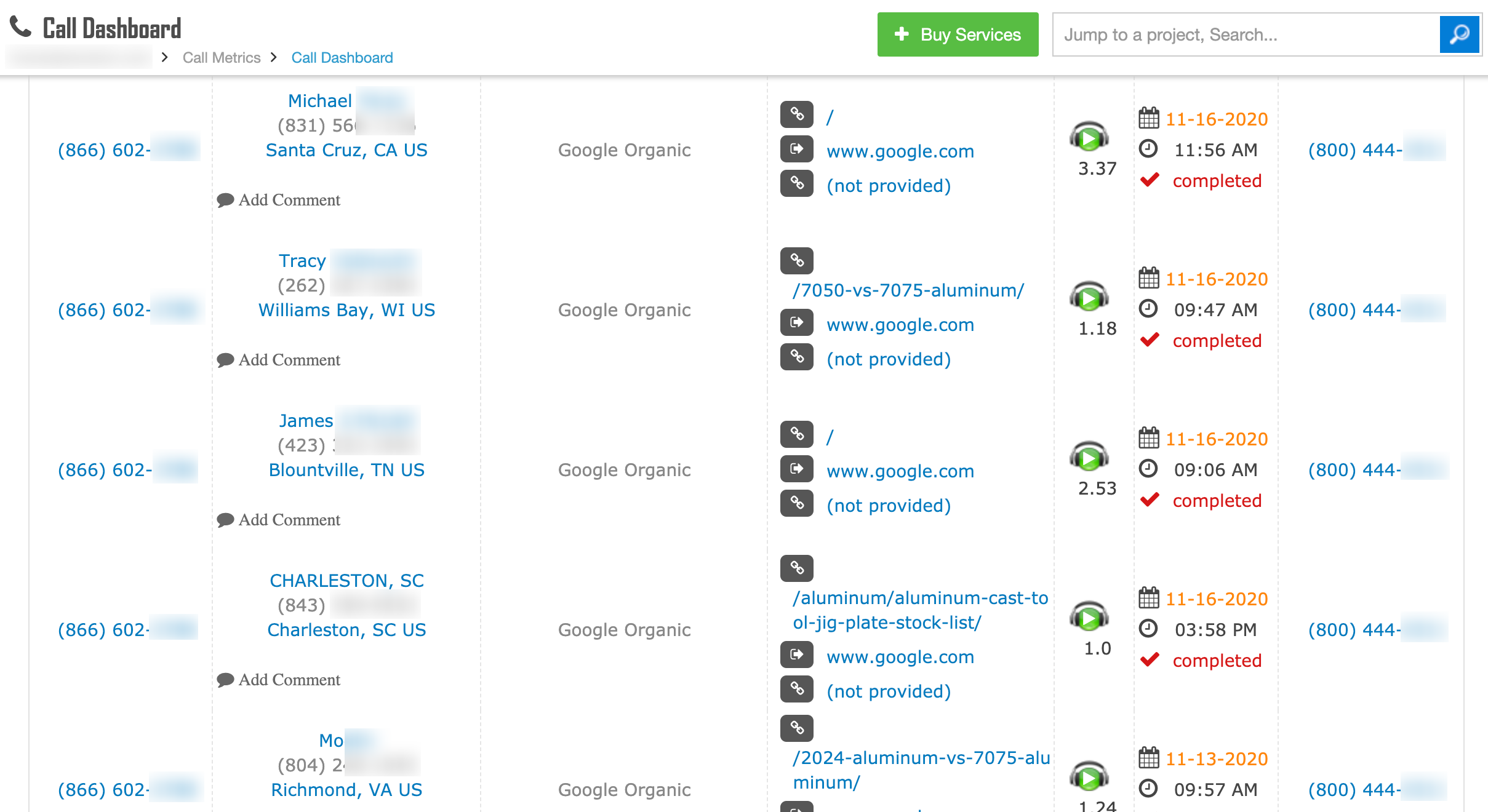 This Agency Jet client can audit these calls whenever they want. It's one of the quickest way to determine ROI for their SEO campaign.
To enjoy the benefits of call tracking marketing, you need the services of call analytics companies that are well equipped and knowledgeable to seamlessly provide call tracking & call analytic services irrespective of the number of calls you are likely to receive in a day.
The benefit of call tracking and recording service for marketers include;
Call tracking can track missed calls thereby creating awareness of missed opportunities.
Call Tracking can help you realize new and untapped markets.
With call tracking marketing, more resources will be spent on market campaigns that are worth the investment.
You don't have to break the bank when partnering with call analytics companies. Their services are pocket friendly and usually comes with a money-back guarantee.
Call tracking helps to improve operational standards. The record and play function helps in knowing your customers better. What they like and what they don't. This, in turn, helps in personalizing your services to meet the customers' preferences and needs perfectly.
Call Tracking and recording service for marketers also help in measuring the impact of each page and content.
Don't Be Left Behind
When it comes to online marketing, the resources to get the message out are usually scarce. On the other hand, the number of channels at our disposal is huge. This becomes a challenge when trying to select which marketing campaigns have a visible impact within a reasonable time. Luckily, with call tracking and recording service for marketers, small business owners are able to avoid wasting resources and valuable time on marketing efforts.
More Resources