When was the last time you did a Backlink Audit for your website?
A toxic backlink audit is one of the most important exercises of your off-page SEO strategy. Like changing your oil every 3K to 5k miles in your car, you must do this every 3 to 4 months. When we did a survey of all of our potential clients during their free website assessments over the past 15 months, less than 5% even knew what a Backlink was let alone a Backlink Audit is and why you should do it.
Why Backlink Analysis is important for SEO marketing
It's imperative that publishing high-quality content is an effective way of earning healthy backlinks organically. However, it is even more important to keep track of all of the backlinks that you've earned. Why you may ask? This is because some of them may be harming your SEO as opposed to helping it. To see your backlinks, you can use the Google Search Console. By clicking on "Links," you'll be able to see all the backlinks coming to your site. You have two options to analyze these backlinks individually and learn to disavow them.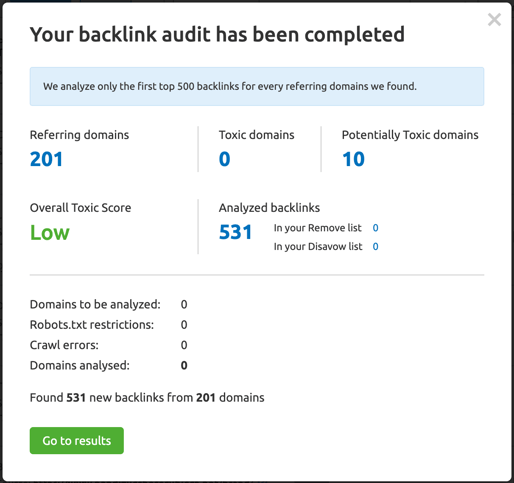 Here's an example of a toxic backlink analysis in a tool called SEMrush.
One is to manually open each link:
Check its original value
Check its health
Checks its relevance to your website
While this option may sound thorough, it can be very time consuming should you have a large number of backlinks. If you have not done this in years it will be very time consuming.
The second is to hire a Digital Marketing company. A company that does local or national SEO like our Minneapolis headquartered company Agency Jet. We can advise you on how to do the work or help you with an SEO strategy and do the work for you. Why go through all that work if you don't have to? If you can hire a digital marketing company to do the work for you, you'll rest easy knowing this important process is in the hand of professionals. A small investment can clear up your toxic backlinks in a matter of hours. In the end, you're identifying low authority links to your website that hurt your off-page SEO links. These low quality links keep you from getting to the top pages of Google, Yahoo, and Bing.
Author, Darrin Gerr