Based in Minneapolis, Agency Jet is a digital marketing agency that has expanded to multiple locations in the United States and is now proudly serving the greater Milwaukee area. Agency Jet has partnered with numerous companies in the Milwaukee area to provide them with world class search engine optimization services. If you're looking to get to the top pages of Google in your industry, Agency Jet has the team of experts to get you there.

Want to get some free information on getting found online?
What is Milwaukee SEO?
Search engine optimization (SEO) is the process of getting your website found in Google, Yahoo and Bing results. It is important for the SEO services to follow white hat tactics, which are actions outlined in the Google Webmaster Guidelines. Agency Jet is a 100% white hat firm that guarantees results for their clients.
There are hundreds to thousands of people in the Milwaukee area searching for your products and services. Agency Jet, using Google approved methods, has a strong track record of helping their local clients show up in mapped results and broadening their visibility on the local level. How do we do this? Google has shown time and again that they value our on-page and off-page optimization for our clients. This work, combined with technical SEO has seen our clients get to the top pages of Google SERPs (search engine results pages) month after month in the Milwaukee area.
What's the importance of hiring a Milwaukee SEO expert for your business?
It's a myth that Milwaukee SEO services cost an arm and a leg. In fact, hiring a digital marketing company to manage your search engine optimization is one of the most cost effective marketing strategies you can implement.
SEO is 23 times more cost effective than traditional marketing
Can your marketing employee guarantee results? We can. Viewing our case studies or our extensive reviews will show how we always get results for our clients. Because our services trump traditional marketing strategy when it comes to ROI, we know that with the proper research, we'll help you increase your website traffic, keyword rankings, leads and sales.
Because of this, we've promised every single Agency Jet client that they'll see an upwards trend in their Google traffic and Google rankings or their money back. So far ZERO clients have had to exercise this option.
Why trust Agency Jet with your Minneapolis local search engine optimization?
Transparency:
The norm in the digital marketing industry is to not explain everything to the client. We don't believe in this. Our mantra puts transparency at the forefront. Whether it's your 24/7 dashboard that shows you not only the live data but all the work we're producing, the weekly and monthly reports that go direct to your inbox, or the monthly calls where we're constantly breaking down industry terms and showing our progress, Agency Jet treats clients like partners and never misses an opportunity to give further insight into what we're up to.
Education:
On top of us being fully transparent, we're here to bring you into the fold with a strong education of the work we're completing for you. So you don't have a PhD in online marketing. Who cares? We're a team of experts that prides ourselves on making technical terms easy to understand. Not only will we explain what these technical terms are but what they are there for and how they help your business get found online. Aside from getting great results, education is the biggest reason why Agency Jet has one of the best client retention programs in the country.
Results:
Any digital marketing company in Milwaukee that isn't getting your results hasn't earned your business. While the transparency and educational side of things sets us apart from other agencies, it's the tremendous results we get for our clients that shows clear ROI and value for their business. We don't guarantee rankings because no one can, but we DO guarantee trends and value and we get it every time.
---
Check out how we took a furniture company from 50 page one keywords to 200+ page one keywords.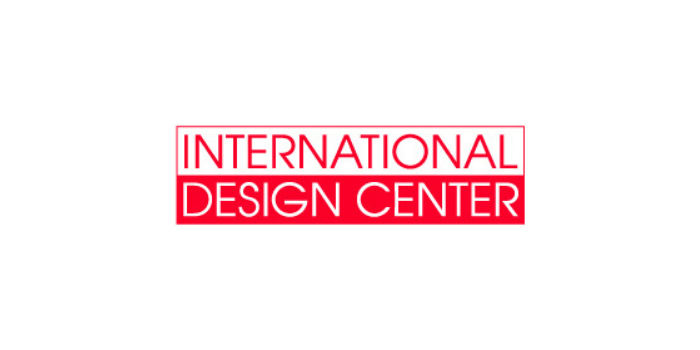 ---
What does buying SEO services in Minneapolis look like?
Consider this, there are around 100 SEO companies in the Milwaukee area, so how do you know that you're going to get quality work? How will you know if the digital marketing company you chose is successful for you? How do you know that buying SEO services will be an investment and not just an expense?
Before trusting your SEO strategy to a Milwaukee SEO company, make sure you've gone through the following steps for every single company you talk to:
Search them in Google: If they're hard to find, don't expect them to help get your business found.
Check out their reviews: If they don't have a ton of reviews, or worse, have negative reviews, you should be looking elsewhere.
View their case studies: There should be some case studies visible on their site. If not, they either aren't a large company or simply haven't been successful for their clients.
Get a free website assessment: Make sure it's free. A lot of agencies will charge for this but there are some great ones out there that are absolutely free.
Talk to references: The agency will be biased toward their work but talking candidly with current or former clients will give you a great idea about how good they truly are.
Get a glimpse at their tools: Technology is the great equalizer. Remember, digital marketing companies should have superior technology that works. If it seems rudimentary, time to talk to someone else.
Get a clear understanding of success: Success looks very different to different people. Find out what your agency will consider successful and make sure it matches up with your ideals.
If you've completed all of these steps and feel comfortable with the agency, it's time to invest in their SEO services to help increase visibility, traffic, leads and orders to your site.
Our Mantra
Client First - Employee Second - Investor Third
If our clients are successful, we will be too. That's why we make every decision with the client in mind.
If you're ready to entrust your company brand and growth to a digital marketing firm in Milwaukee, Agency Jet is the company for you. Our Milwaukee local SEO strategy has helped companies get found on the map and in their local area for their most important products and services.
We stack our work and customer care against anyone in the country. Because we put clients first, we've been able to achieve one of the highest client retention rates nationwide.
Don't believe us? Check out our reviews.
If you've considered buying local SEO services for your company in the Milwaukee area but haven't made any concrete moves, why not take a risk-free first step?
Receive our 100% free and educational website assessment. No sales pitch included.