A small business typically depends on local sales more than anything else. And a strong local SEO strategy can be one of the most affordable and effective ways to build up your business. A significant portion of local SEO for small business is local content. We're going to make the case why local content matters and give you some unique ideas on how to create local content.
First, Local SEO for Small Business Matters
We've explained it before in almost all of our blogs because it's simply the truth. It's important to understand that local SEO for small businesses has countless benefits. If you're still unclear on what those benefits are, check out our blog post explaining them in full detail.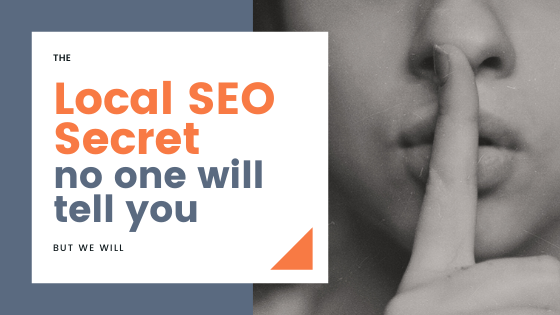 Local Content For Your Local SEO Strategy
So, now that you understand local SEO can increase your brand awareness, reputation, and drive sales, it's time to think about implementing an SEO strategy. There are many steps to take, including optimizing your website speed, monitoring your GMB listing, and generating reviews online. One crucial part of your SEO strategy should be local content.
Producing content is an easy, effective way to rank for less competitive (and cheaper) local keywords. For example, the keyword 'plumber in San Jose' will be much easier to rank high in Google than 'plumber.'
Nearly 46% of all Google searches are seeking local information. So, people are trying to find your local business, and they're doing it online. You can make sure you appear in their searches by cultivating strong, relevant local content that drives your website up in the rankings.
So, what are the examples of local content you can create? Keep reading for seven types of local content any small business can create.
1. Landing Pages for Your City, State, and Region
It may seem like a lot of work, but building local landing pages can increase website traffic and conversions. The ultimate goal of local SEO for small businesses is to rank higher than the competition. And, city, state, and region landing pages can help you do just that.
If your business has multiple locations, create a landing page for each area. If you just have the one site, create a landing page for that city. On top of the city landing pages, create regional and state landing pages.
Each landing page shouldn't be a replica as the next - try to include some local differentiators. If you have multiple locations, show pictures of your storefronts on each respective page. You may want to add the city and state signs for each page or city and state slogans. Whatever you can do to make the page feel and look more local, the better!
2. FAQ Pages
An FAQ page is an easy way to create local content that answers questions your customers would really ask. Answer questions that your customers may have about your service, product, or company. If you're not sure what these questions may be, ask your sales team who have likely answered plenty of them in the past.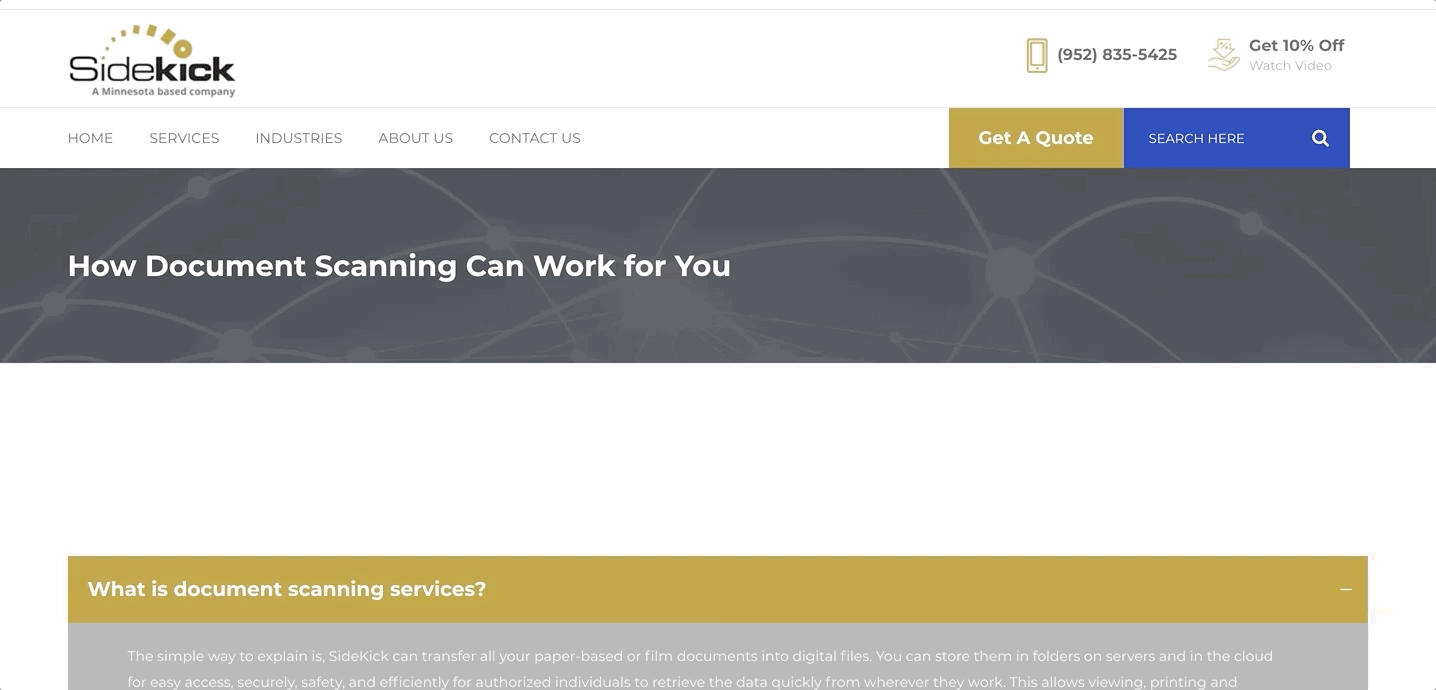 An FAQ page helps Google put you in featured snippets in their results.
Make sure to, as much as possible, include local SEO keywords in the questions and answers. And, leave a form at the bottom of the page, so if customers are unable to find the answer they need, they can ask you directly.
FAQ pages are useful for two reasons. First, customers appreciate it when they don't have to go digging far for information. It's a better user experience if they can see you've thought ahead and considered their needs without them having to ask.
Second, it allows you to take advantage of voice search queries. Approximately 40% of adults use mobile voice search queries daily. And, these queries tend to be longer, about four to five words. Often, these queries are in question format. We all do it - we ask Siri or Google a quick question while we are walking or driving. An FAQ page allows you to provide answers for these questions and rank higher in local results.
3. Name, Address, and Phone Number on Website Footer
This is such an easy step but can have a lot of impact. On the footer of every page of your website, include your company name, address, and phone number exactly as it appears on your Google My Business listing. This helps search engines know where you're located and drive up your rankings for local search results.
4. About Us Page
An 'About Us' page is standard practice as a place customers can find out a little bit more about the company's background. But, it's also a great place to include geo-targeted keywords. For example, you can write "COMPANY was founded in YEAR, in CITY, STATE. We have been servicing the REGION area for several years and are proud to provide SERVICE/PRODUCT to CITY." This is yet another great way to get geo-location keywords on your website.
5. Locals or Residents-Only Specials
Everyone loves a good deal. You can advertise discounts for "locals" or "residents" that will appeal to the local market. For example a promotion such as 10% off for customers with valid identification and a local address. This will also allow you to rank for local keywords.
6. Local Blog Content
An active blog is always a critical factor in any SEO strategy. Blog posts keep you ranking for relevant keywords and help you widen your online footprint. Try to focus on local blog content whenever possible. Some ideas include:
A location announcement
A new product announcement
An explanation of local laws or regulations in your industry
A description of the ingredients that you use in your product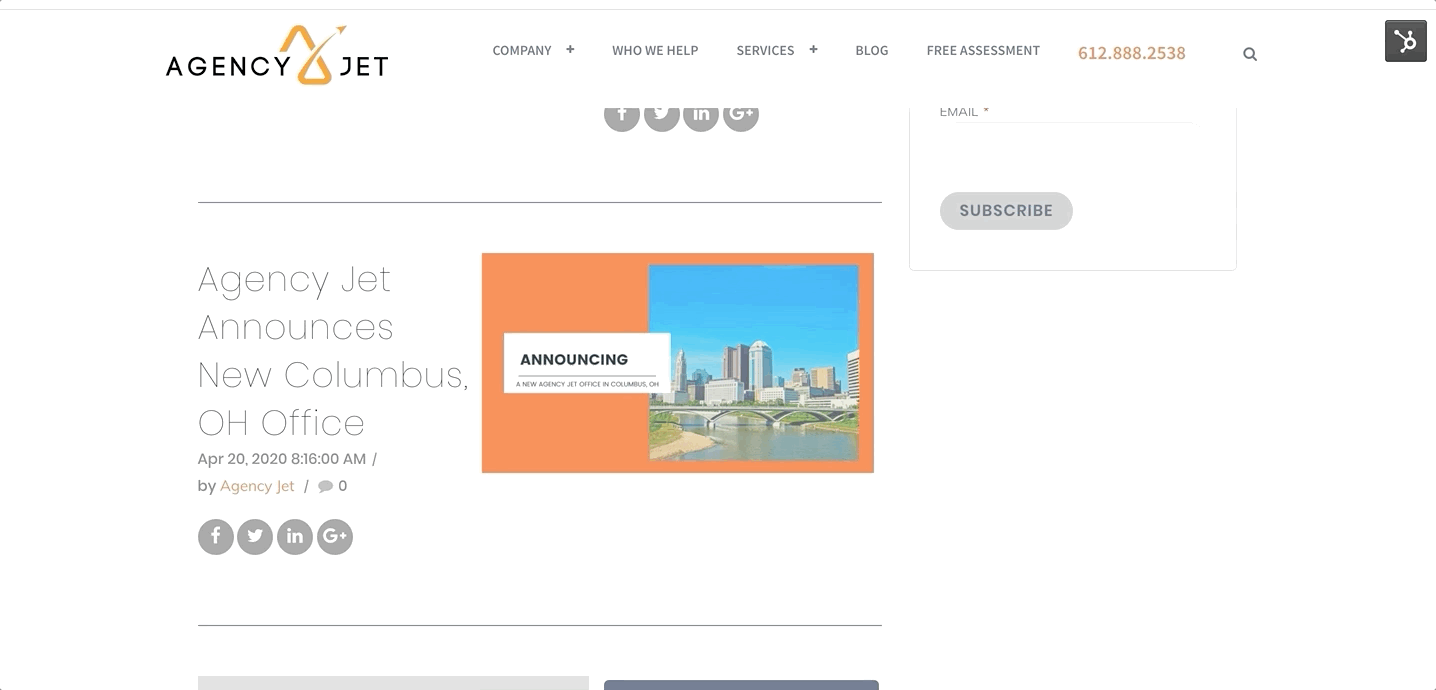 7. Local 'Best Of' Guides
If it makes sense for your business, create a 'Best Of' guide to your city that ties to your product or service. People often search for local 'Best Of' guides when considering options in their town or while on vacation. Some examples include:
A B&B might create a guide to walkable attractions in the city from the B&B
A craft brewery might create a brewery tour of the town with all the best spots
A mountain bike company might create a guide for places to bike in the city
These guides provide valuable content to your customers while also garnering attention for your product and website.
Leave Local SEO Content to the Professionals
This list is long and has a lot of recommendations for improving local SEO for small businesses. Local content is particularly challenging because you always have to create more, more, more. It's more than likely you don't have the time to tackle all of this while running a business. That's why we recommend leaving the local SEO content creation to the professionals. If you need local SEO services, it can be a lot cheaper than you think. Many SEO agencies offer packages for local SEO for small businesses that are affordable.
Agency Jet Knows Local Content
Stop trying to do it all by yourself. You just don't have the time to execute a thorough local content or local SEO strategy and it's resulting in mediocre results for your company.
At Agency Jet, we have become leaders in delivering on local SEO content and strategy for our clients. That is why we hold an impressive 4.9 rating on Clutch, have a 96% retention rate, and have case studies that showcase our excellent results. We can help you plan out and execute your local SEO strategy for the growth of your business. It all starts with a free assessment from us to you, with no strings attached. Let us show you how we can help.
More Resources