The Local SEO SECRET no Digital Marketing business will tell you, but we will.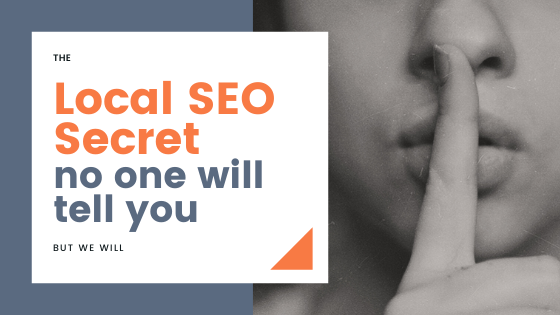 SHHHHHHH … don't tell anyone, but I have a serious secret I want to share with you as the owner of Agency Jet Marketing with over 1000 clients that I've spoken to over the years.
Do you want to know a secret that makes you money, but costs you nothing? Read this and don't stand in the way of your own success.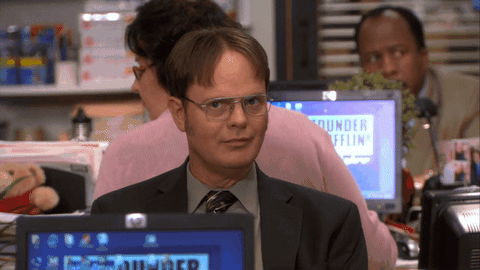 No seriously a real secret, and it costs you nothing but 5 minutes to read this blog. You will learn about SEO for local business that will help you with your digital marketing in your local area to be found by your new or existing customers. Agency Jet wants you to understand our values are transparency, education, and results and this blog covers all three for you.
A common statement from most small local businesses owners is "I can't do any digital marketing, because I don't have the budget compared to my competition." We then ask, "how do you know their budget?" They say that they don't know, but I see them all over the internet, so they must be doing some local digital marketing with an agency like search engine optimization for business. They say, "I don't have a budget!"
Agency Jet is here to give you free advice to do proper digital marketing for basic SEO for your local business to improve your online marketing. This blog will show you why local SEO is such a powerful marketing weapon that allows small business owners to compete against your local competitors within 15 miles of your business, including the big brand companies that compete for business.
In addition to being free to you if done right, local SEO for your business is highly effective in generating traffic to your business, phone calls, or leads.
What is local SEO for small business?
Many small local businesses are aware of search engine optimization (SEO), but they don't understand what local SEO is and how to improve it. Most the time they are intimidated and feel they can't do anything and just avoid it altogether.
Plain and simple Local SEO is the optimization of a website. Google makes it easy to optimize your rankings if you follow simple guidelines that ARE FREE … yes FREE. To get found locally you want to focus on your Google Map rankings and your Snack Pack.
Once that is done, make sure your website talks to the algorithms of Google to improve your rankings. A good way to find out if your local company website is optimized is to do a digital marketing website assessment.
To get to the point, local search engine optimization known as SEO for small business is all about offering results based on your potential client finding you based on the searcher's current wants and the IP address of the device in your geographical location.
Let's use a simple example: Agency Jet. If you own a company in Minneapolis, MN and you want help with SEO. You may go to Google and search Local SEO Minneapolis…Go ahead do it….I will give you a second.
Now look at the results of over 2 MILLION PAGES THAT MEET THAT CRITERIA

When you look at the image you will see Agency Jet is on the map and one of your top 3 ORGANIC CHOICES that Google thinks is as the best companies. There is also 1 Google Ad allowed on the map. That means, with only one ad and 3 organic mapped positions, only a total of 3 maximum competitors will be visible if you hold one of these places. However, at the time of this blog, there are over 75 digital Marketing agencies in Minneapolis, MN listed if you click on the "more places" button.
Don't you want to minimize your competition? Then you need to get on the map of the products or services you want people to contact you for!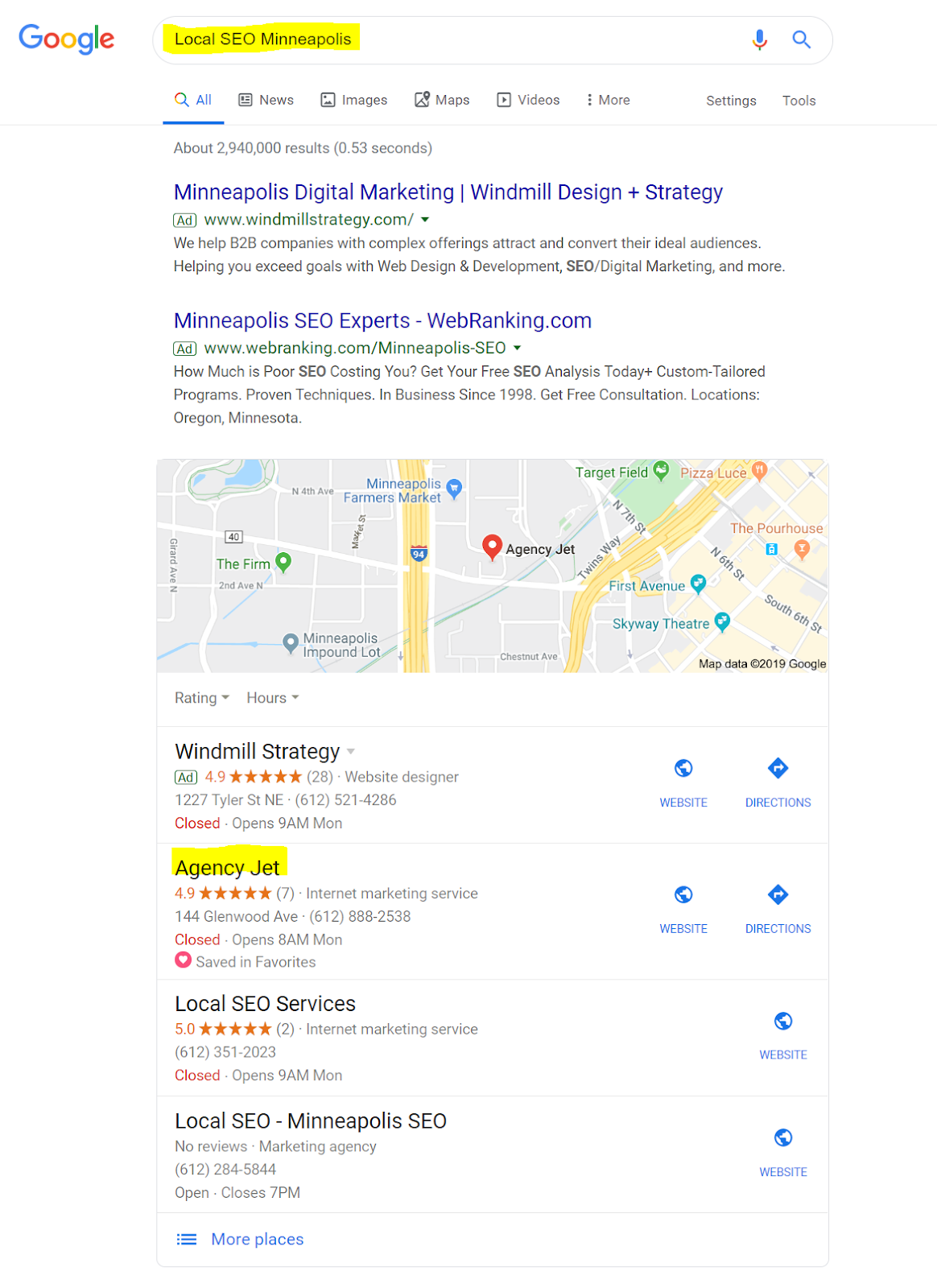 OK, still reading? Small Business Owners Need Local SEO
Next, if you're on the map, are you then one of the top 10 organic results? In our example we used "local SEO Minneapolis". As you can see Agency Jet is listed #4, but the top 3 are directories and Agency Jet is listed in each of those results. But the first digital marketing company that services local SEO for businesses in Minneapolis, MN is Agency Jet.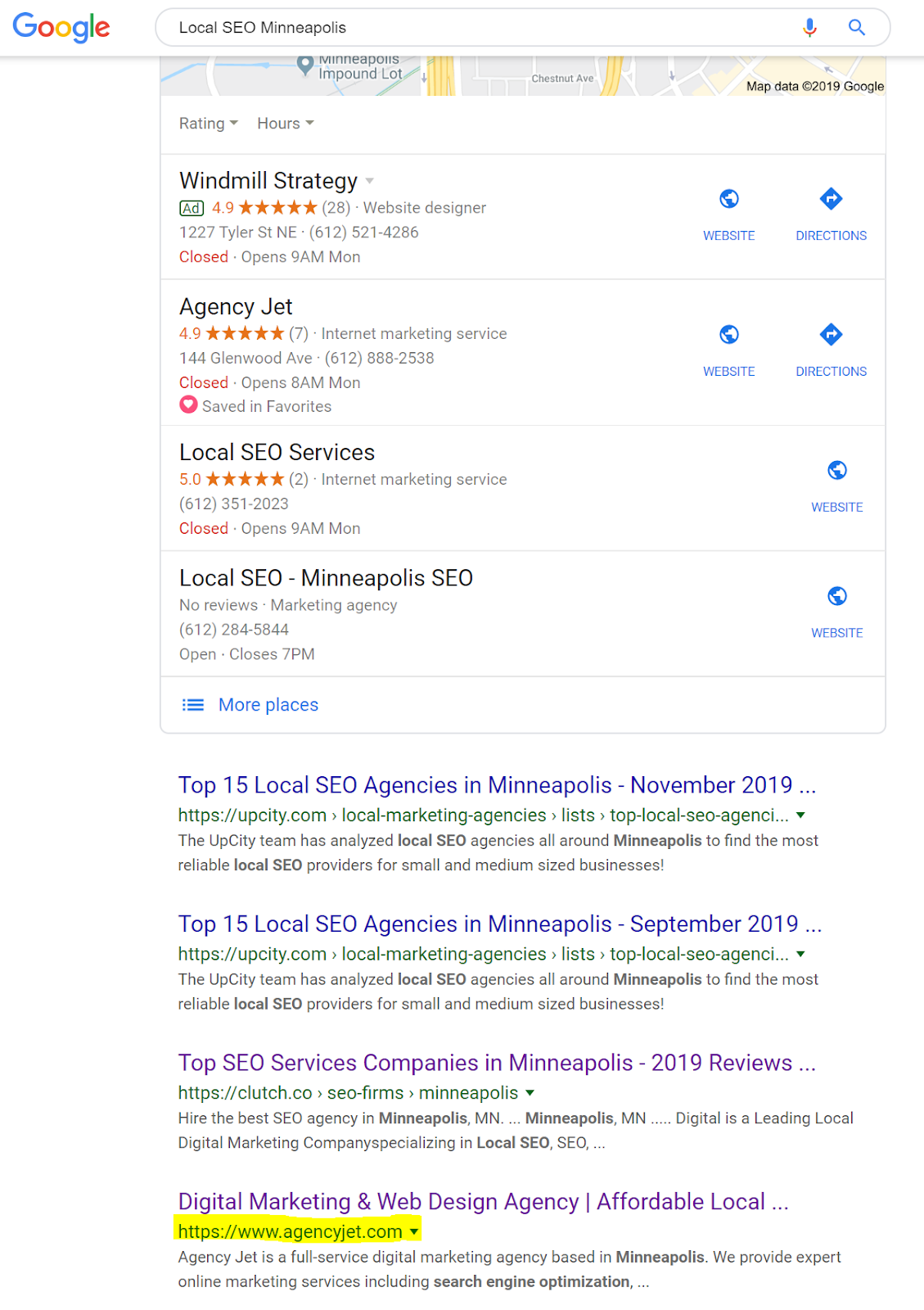 Top 6 reasons you need SEO for your local small business
Listed you will see the top six reasons why small business owners should include local SEO in their marketing efforts. If you have done the basics then you may want to hire a digital marketing company or agency to increase your digital footprint. Here are the reasons why:
1. Local SEO will attract local potential business or clients.
2. Local Search Engine Optimization offers a serious return on Investment.
3. Everyone uses Google. Ask yourself, do you? If so, what makes you different from anyone in the world?
Google has 92.78% of all search
Bing 2.55%
Yahoo 1.61%
You need to understand there is no other form of online marketing that offers ROI like local SEO for local business!
4. Credibility for your company. When your local business appears on Google Maps or in a local search, your potential clients or customers are more likely to consider your business to be authentic and contact you.
5. While not the focus of this blog Local SEO is crucial for mobile searches. Over 60% of all search is done on a mobile device. It will help to build local partners and connections in your area.
6. The future is in the hands of kids as young as 8 years old. We could not say that 10 years ago. They will always use internet search engines and now 70 year old people are as well.
What affects SEO for local small business owners
Google has stated,
"Local results are based primarily on relevance, distance, and prominence. These factors are combined to help find the best match for your search."
In short all local businesses need to build relevance online on Google to dominate your local search results that increase your presence online that will lead to calls, visits, and sales.
Your Proven DIY items for Local SEO for small business
1. You must Improve your Google Business Info
In order to do this other than hiring a digital marketing company, get your listing to appear in local search on Google Maps, complete your Snack Pack for your business, and Google Search. You will need to complete or create a Google My Business listing with up-to-date information.
6 Basic things you must complete:
Enter all of the data requested
Verify your business location or, if you have a few, all of them
Keep your working hours accurate
Update the Holiday dates you're open and closed
Always add photos
Manage and respond to reviews
2. Implement the codes for Google Maps in your website
You want to go to Google Maps to add API, you can tag a street view panorama or interactive map on your website.
The entire procedure can be implemented with a simple HTTP request.
Below is how to do this activity :
Set the Google Maps Embed API URL as the src attribute of an iframe.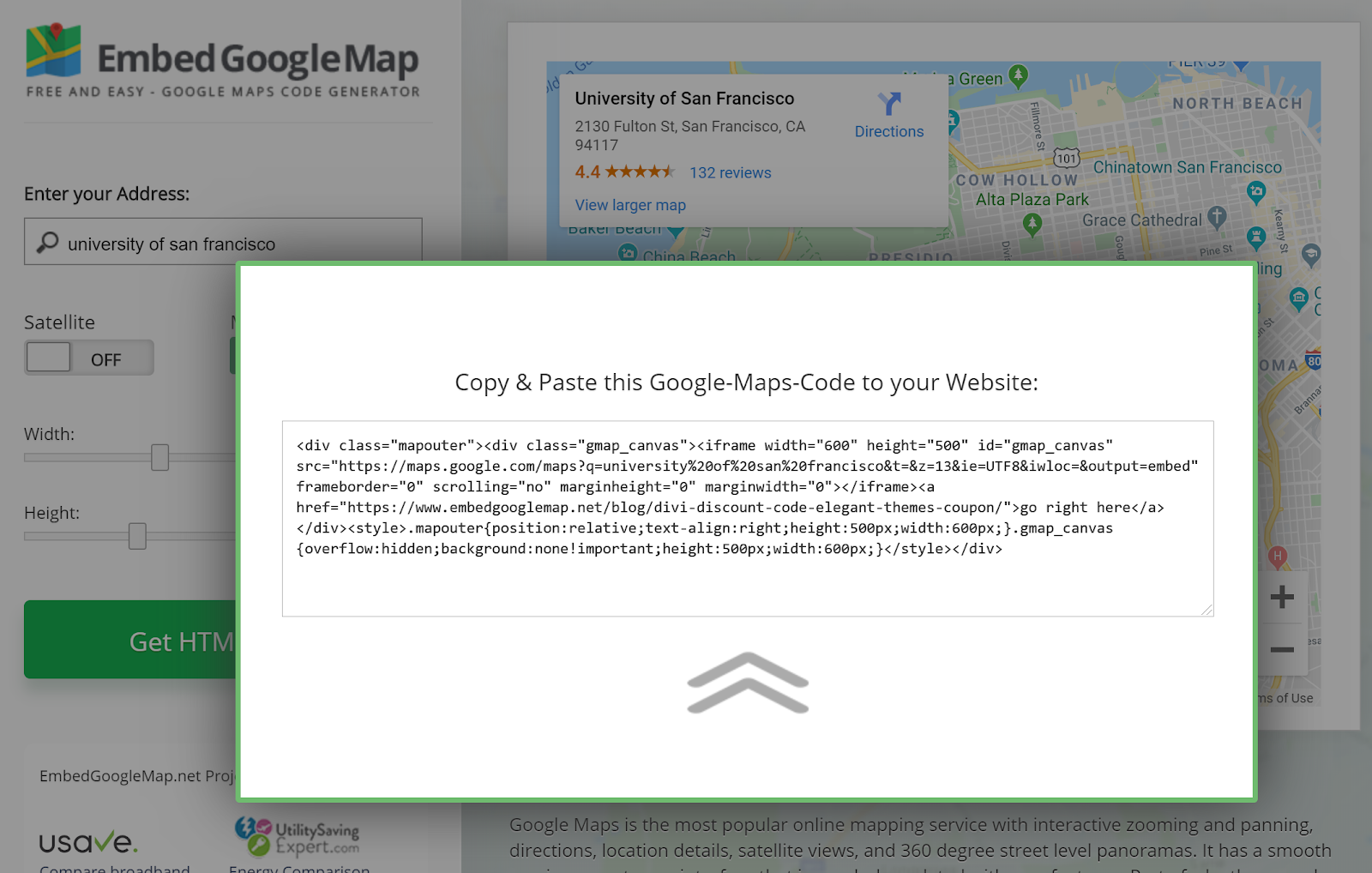 3. You must do your ON-PAGE SEO correctly for local traffic
Basic SEO for local search results must be done correctly. You must do on-page SEO correctly to help your placement online. Your website needs to talk to the algorithms to get the humans to find you
What are the two main subjects that affect your on-page local SEO:
Your Product(s) and Service(s) you want to be found for online.
Location(s) where your company wants to attract customers.
To be clear, you need to tell the algorithms of Google clearly what your products and services are and where they are offered.
Many companies have a beautiful website with improper Basic SEO done by their developer. If your page title says HOME then your company name YOU NEED HELP and the web developer didn't do you any favors.
4. The Basics of SEO for on-page SEO that must be done correctly:
Title tags 60 to 70 characters with the company name on the end
Meta tags – 144 characters with the keywords that correspond to your page titles and headers.
Header tags – at least 3
Canonical Tags
Page content (300 words minimum)
Images
Name, address and phone (NAP) on every page on your footer most likely.
This is Off-Page work, but phase 2 you need to make sure that NAP is consistent all over the web.
5. Reviews are going to become a priority moving forward
Reviews are going to become extremely important, so if you like this Blog may I ask you for a review?
Who should leave reviews? Anyone associated with your company, but do not put up false reviews. Google can figure it out and Blacklist you if you're caught.
Employees
Vendors
Clients
Owners
Google has stated:
"Google review count and score are factored into local search ranking: more reviews and positive ratings will probably improve a business's local ranking."
Obviously if you see a company with a bad ranking or no reviews vs one with positive reviews would most likely go to the reviewed company's website first, right? Good reviews can help your company stand out to potential customers looking for help deciding on what company to look at first.
Above we stated who can leave reviews, and who you can ask, but below are some other ways from a digital marketing point of view.
You may want to create links to reviews sites on your website
If you use email, you may want to include links to review sites in your email signature
Write blogs that ask for them
On social websites add links to review websites.
Some people may leave negative reviews. Never leave any negative reviews unaddressed. Instead, address them in an honest, non-confrontational manner in accordance with Google's Guidelines for reviews.
6. Add Social Media with a focus local mapping
Most people do not realize the importance of (SMO) Social Media Optimization and (SEO) Search Engine Optimization are two important marketing strategies. Now you must merge the two of them and the results are amazing.
Think about it, social media has millions, or even billions of active users depending on the platform, which means it's working 24/7 and you have the chance to meet existing customers or be introduced to new prospects there.
While the strategy may be to support your local SEO plan, adding social media also helps you build trust.
If you merge all your social marketing campaigns with your most important keywords, your targeted customers will use those keywords and phrases to research your business. They may find you on the top of Google, like we showed with the example above for LOCAL SEO MINNEAPOLIS, and if Google ranks you it may build trust in your company.
Why Local SEO is important
For Agency Jet we get 20 to 30 leads per month for people looking for a digital marketing company, local search engine optimization company in Minneapolis, SEO company near me, or SEO digital marketing company in Minneapolis every month.
With that example, it's obvious local SEO is imperative for small business owners. All of your local SEO labor needs to be laser focused at building your local relevance on Google. If you take the advice on this blog, it's the first step to success. Feel free to contact us for a free website assessment to learn from our consultants.
Author: Darrin Gerr, Owner @ Agency Jet in Minneapolis, MN
More Resources
Join the thousands of SEO-obsessed readers on our mailing list