Any marketing manager can tell you that generating sales and leads is a continuous challenge.
Marketing managers working at small and medium-sized firms especially struggle as they are often working by themselves, or with very small teams, and have difficulties accomplishing all of their marketing tasks.
That's where advertising firms come in. An advertising agency can set up, launch, test, run, and optimize a variety of campaigns and marketing initiatives on your behalf.
But how do you know which one to hire?
A quick Google search for "advertising agencies downtown Minneapolis" brings up over nine million results.

You want to find the agency that is the right fit for you and will get your business the results you need.
This complete hiring guide for advertising agencies Minneapolis will walk you through how to determine which agency is right for you.
Why Hire an Advertising Agency
Before we get into evaluation techniques, we want to make sure you truly understand all of the benefits of hiring an advertising agency.
They are experts at what they do. Advertising agencies hire specialists for every marketing field (SEO, PPC, web design and development, graphic designers, etc.). This means you will have people working on your marketing initiatives that specialize in their marketing subcategory and know all the best practices for their field. It's impossible for you to be an expert in every area of marketing, so why not just hire a team of experts?

Advertising agencies bring in a neutral third-party perspective. Many agencies offer website evaluations. The point of these evaluations isn't to criticize your current efforts but to give you an external point of view on what can be improved. Agency Jet offers free custom website assessments with no obligations or commitments.

Agencies are experts in collecting data, testing out different methods, and optimizing campaigns. As a marketing manager with hundreds of tasks to run through in a day, it's more than likely you don't have the time to test out which headline performs better for social, email, SEO, and PPC. But your advertising agency will.

The right advertising agency won't just set up and run your marketing efforts; they will educate you along the way. That way, if there's a decision to part ways, you and your team know how to continue with all the campaigns. Agency Jet takes pride in providing education to all its customers, so clients aren't left in the dark.

Lastly, the right advertising agency will become a partner for your business. Ultimately, your business' success is their success, and you should feel that in all the work that they do for you.
Hiring Tips for Advertising Companies in Minneapolis
Now that you understand the importance of hiring an agency, let's take you through evaluating all those advertising agencies in downtown Minneapolis.
1. Do Your Research
The first step is to do your research. Advertising agencies can offer a wide range of services, and you want to make sure your needs will be met at one single agency.
Take a look at the website of the agency you're hiring. Even if you're not hiring for website development and design, you generally want to choose an advertising agency with an impressive website.
Not putting the time or effort into their site is a reflection of their work ethic, as websites are such a large part of marketing. Most of the time, a bad website equals a bad agency.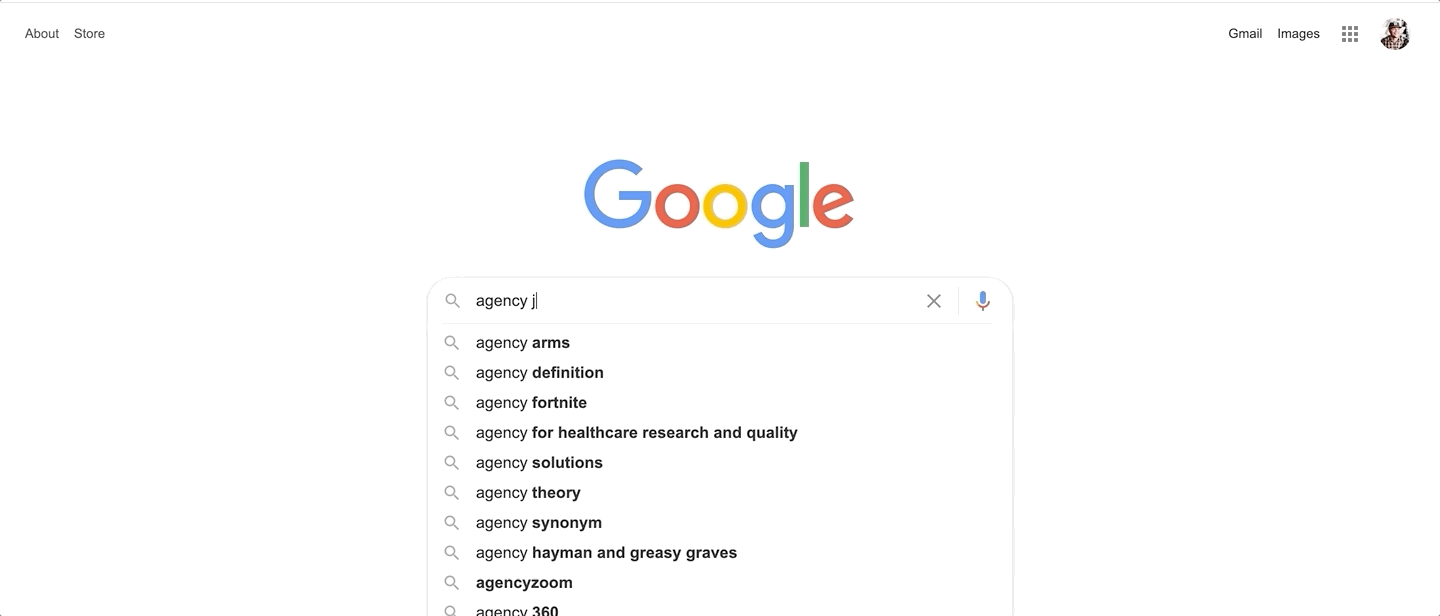 2. Dig Into Case Studies
It's common practice for an advertising agency to have case studies on their website. If they don't have any case studies on their website, possible explanations are:
They are a new agency without much work yet and therefore have no results to share

The agency has never pleased a client enough to get their permission to share results publicly

They have never achieved prominent enough results for a client that it was good enough to put into a case study
When looking through your advertising agencies in Minneapolis, make sure to shortlist the ones with outstanding case studies.
Take the time to read through some of the case studies and the results that are being shared. Are the results awe-inspiring? Would you be happy with those numbers for your business?
Case studies also often show snippets of the agency's work for a client. You can quickly tell from these snippets if the agency makes the caliber of work you're happy with.
3. Look at Reviews
When it comes to choosing advertising companies in Minneapolis, there's no better deciding factor than reviews. An agency that can garner positive reviews knows how to work for their clients and keep them happy.
Clutch is a reputable, third-party website where businesses can review agencies. We recommend searching for your agency on Clutch and seeing the agency's overall score. A score of four out of five stars or higher is impressive.
4. Look at Guarantees
Many quality agencies offer some form of work guarantee. This is usually a window of 60-120 days after the contract is signed, where the client can walk away and get a full refund. Guarantees are only standard among high-caliber agencies because they're the ones who know their work will speak for themselves.
They know they can deliver on expectations, so they don't mind offering a reassuring guarantee, so their new clients trust them.
Ask any prospective agency if they offer some form of a money-back guarantee and how long it is valid for.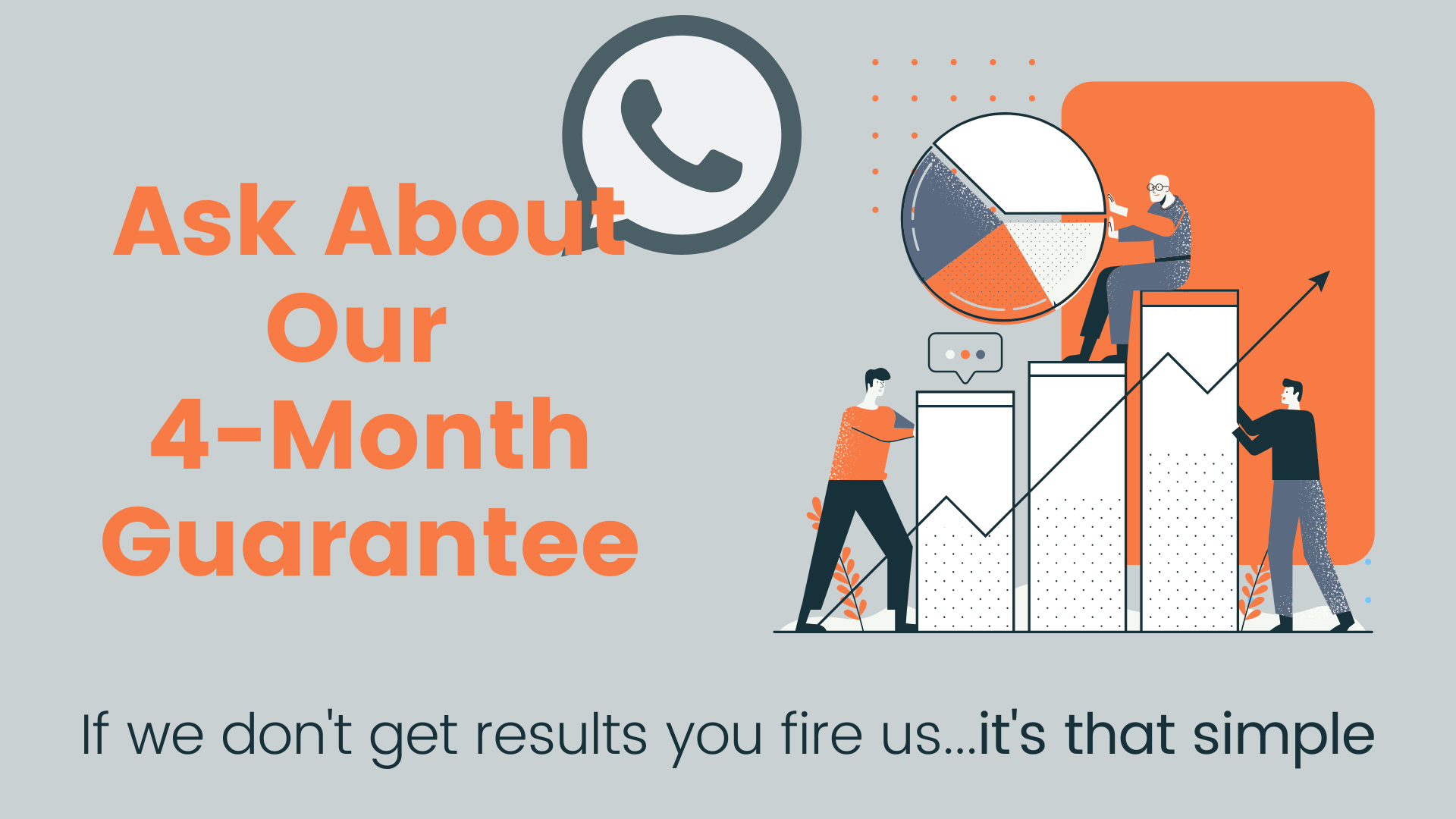 5. Conduct Interviews
A large part of the advertising agency relationship is communication. You need to be able to effectively communicate your desired goals, so the agency knows what to focus on.
Additionally, you will likely be frequently talking with the agency for status updates and progress checks. If you don't generally click with the agency employees, the relationship will never work.
You want to feel a "spark" with your agency. That's why it's essential to have an in-person or virtual meeting discussion before hiring the agency.
In the agency interviews, also note how the agency behaves. Do they only pitch you on themselves, or do they ask deep, prodding questions to get to know your business better?
You want an advertising agency that asks relevant questions about your business goals and outcomes, your strategy, previous advertising initiatives, and more.
6. Get Quotes
Compare quotes from a few local agencies to get a standard range for how much services cost. You likely don't need to go with the most expensive agency, but you should avoid the cheapest option too.
Ideally, your chosen agency will fall somewhere in the middle at an average price point.
---
Curious about Agency Jet pricing?
---
Agency Jet: A Top Advertising Agency in Minneapolis
Agency Jet is a top-tier advertising agency in Minneapolis offering services in SEO, digital advertising, web development, social media marketing, and analytics.
Launched in 2014, the agency has grown in just a few years to become one of the premier providers in the Midwest. Our commitment to education and quality services is seen by the 2,500+ free website assessments we've performed for companies worldwide.
We boast an average 4.9 out of five-star rating on Clutch and have a 96% retention rate for clients after the initial contract finishes. Contact us today for a consultation on how we can help your business grow.
More Resources