Agency Jet is a Minneapolis based SEO company that has partnered with dozens of companies in the Twin Cities to help them get more visible for their products and services online. If you're looking to get on the top pages of Google for your industry or in your area, Agency Jet has the local SEO services to get you found.
Want to get some free information on getting found online?
What is SEO?
Simply put, SEO, which stands for search engine optimization, is the process of getting your website found in search engines using approved methods. Translation: SEO is about getting your company website in front of potential customers for products and/or services that they are searching for online.
Effective Minneapolis SEO means that through Google approved methods, your website shows up on the top of Google SERPs (search engine result pages) when someone in the Twin Cities area searches for products or services that are important to your business. By showing up for these terms on the top pages of Google, your website will see more quality traffic and that traffic will convert into leads and sales.
What's the importance of hiring a Minneapolis SEO expert for your business?
Many companies think that hiring a Minneapolis SEO expert is some massive expense but when you work with a local agency, you'll find that SEO services by a reputable digital marketing company is one of the most cost-effective marketing strategies out there today.
SEO is 23 times more cost effective than traditional marketing
Along with the cost savings that SEO can produce compared to traditional marketing, Agency Jet also offers guaranteed results. If you don't see an upwards trend in rankings and traffic you can fire us and receive a full refund on any research and development we produce for you.
Every single client in the Twin Cities and beyond has been offered this money back guarantee. You want to know how many have had to use it? ZERO.
Translation: we get results every time regardless of your industry, company size or level of competition for your products and services.
Agency Jet SEO stats
We took some averages of just our Minneapolis & St. Paul clients and here's what we've done for them.
| | | | |
| --- | --- | --- | --- |
| Average Organic Traffic Growth | Avg. Minnesota Organic Traffic Growth | Number of Keywords Improved | Number of High Quality Links Built |
| 209% | 109% | 15,000+ | 3100+ |
Why trust Agency Jet with your Minneapolis local search engine optimization?
Transparency:
Showing you everything we do is standard when you work with Agency Jet. While many in the industry are more concerned with a list of deliverables, Agency Jet emphasizes custom strategy that will guarantee more visibility to your website. You get to see everything in your custom dashboard and we record every single meeting so you can have a database of all conversations. What does this mean for you? If we say something, we better do it and we always do.
Education:
Did you know there are over 200 action items required to see success in Google? It's true. You're not going to know how to complete all of these items, but we do. On top of that, we have monthly calls with you to break down your reports, your analytics, your leads and any other industry term you might not have heard of in a digestible and helpful way. We believe our ability to educate clients is a huge contributor to why we have one of the highest client retention rates in the entire country.
Results:
There's a difference between guaranteeing results and guaranteeing the work. When other agencies guarantee you page one rankings in Google, they are misleading you. No digital marketing company works for Google. That's why Agency Jet guarantees our work. Our work is Google approved and because Google likes it, we know that it'll increase your visibility, rankings and traffic.
---
Check out how we took a Minneapolis company from 7 page one keywords to 82 page one keywords in one year.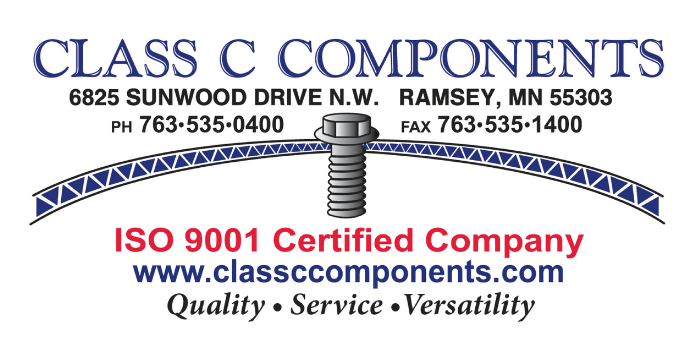 ---
What does buying SEO services in Minneapolis look like?
Consider this, there are over 300 SEO companies in Minnesota, so how do you know that you're going to get quality work? How do you know that buying SEO services will be an investment and not just an expense? How will you know if the digital marketing agency you chose is successful for you?
Before you sign the dotted line with a digital marketing company to do your SEO strategy, make sure you've gone through the following steps for every single company you talk to:
Look them up in Google: Poor results for themselves means poor results for you.
Check out their reviews: Look at their Google, Clutch and UpCity reviews. Less than 4 stars = low quality.
View their case studies: If they don't have them, run. If they seem average, try someone else. These are the cream of the crop cases. If they are underwhelming, the agency will be too.
Get a free website assessment: Many agencies will charge for this but it should be absolutely free and it should come with a formal presentation.
Talk to references: Get unbiased opinions from current or former customers. They'll help you identify potential pitfalls. Not sure what questions to ask your prospective agency? Check out our handy guide.
Get a glimpse at their tools: Agencies are only as good as their technology. Find out how you can review results. Check out examples of reports. See examples of the work created by the team.
Get a clear understanding of success: Ask the agency what they think will be the benchmark for success and share your opinions on what will qualify as a success to you. If they don't match up, there are plenty of other agencies to choose from.
If you've completed all of these steps and feel comfortable with the agency, it's time to invest in their SEO services to help increase visibility, traffic, leads and orders to your site.
Our Mantra
Client First - Employee Second - Investor Third
If our clients are successful, we will be too. That's why we make every decision with the client in mind.
When it comes to hiring one of the best digital marketing companies in Minnesota for your Minneapolis SEO services, look no further than Agency Jet. We are one of the highest reviewed agencies in the state and can proudly claim that we are among the best when it comes to retaining our clients in the entire country.
How do we do it? We always put our clients first because if they are successful, we will be too. That makes it very easy to make every single business decision with the client at the forefront of the conversation.
If you've considered buying local SEO services for your company but haven't made any concrete moves, why not take a risk-free first step?
Receive our 100% free and educational website assessment. No sales pitch included.