All businesses need to have an SEO strategy in their marketing plan. Small and medium-sized companies, in particular, live or die by their local SEO efforts. However, it's these same small and medium-sized businesses that are too often scared to hire SEO help. Questions plague business owners, such as how much should SEO cost? How do I find the right experts to trust with my marketing promotions? How do I know that I am getting good results for my investment?
Luckily, this article can help by answering any questions about how much a Minneapolis SEO expert should cost. (Spoiler alert: it's probably cheaper than most readers would have guessed!)
Why Bother with A Minneapolis SEO Expert?
Search engine optimization is a highly technical field. It takes a lot of work, over an extended period of time, to get results. SEO experts have to be trained in what they do, be consistent in their efforts, and stay in-the-know with the latest SEO rules.
Don't believe us? Consider this: Google examines 200+ factors when evaluating a website's performance. So, to get in the number one spot, a website must be taking into account and adhering to almost all these factors. And, the kicker is, Google can change those factors at any time!
So, SEO is challenging to do (and do well). However, once a qualified SEO strategy is in place, it can make all the difference. The number one organic result on Google is ten times more likely to receive a click than the tenth result.
These efforts matter even more when it comes to local SEO. Approximately 64% of people use a search engine as their main way to find a local business. Not showing up for these search results can mean thousands of dollars in potential revenue loss for the local business owner. SEO is the most effective way to generate brand awareness, increase sales, and win market share.
Partnering with a local SEO agency is also crucial for small and medium-sized businesses. A local SEO expert will understand the nuances of the area, including local competition and regional slang for products relevant to a business.
So, it's no question a local SEO expert can help, but just how much do they cost?
A Surprisingly Affordable Option
The term SEO expert may cause some people to picture a man in a Mad Men suit, smoking a cigar, and handing over a shockingly high bill. After all, it's perfectly common to assume that experts are expensive. Luckily, when it comes to SEO, that's simply not true. Despite all the work that goes into SEO, and all the results it can achieve for a business, it's a surprisingly affordable marketing tactic.
We're going to compare hiring a Minneapolis SEO expert to a marketing employee. Because let's face it, few business owners have the time to sit down and learn Google's 200+ ranking factors.
According to Glassdoor, the current average for hiring a Marketing Coordinator in Minneapolis is $47,402 annually. This translates to an hourly wage of roughly $22.79. Now, that's an investment!

Most Marketing Coordinators are fresh out of school or at the early stage of their careers. They're likely well-versed in a variety of marketing topics but not particularly skilled in specific subsets, such as SEO. This employee also requires training, so there will be a delay in the business seeing results. Additionally, the business should consider other potential costs associated with the employee. Such as paying for benefits, vacation time, and a 401k.
Now, let's compare this to hiring a Minneapolis SEO expert. The average cost for a small business to hire an SEO agency is $21,600* per year. Most agencies assign five SEO specialists to each client. So, this turns into an hourly wage of $10.38 for a team of five or $2.08 hourly per employee. That total is less than half of the Marketing Coordinator's salary.
And, with an SEO agency, the business gets:
An average of five employees working on the business' SEO strategy
A focus on SEO from individuals that are already trained and specialized in SEO
Faster results as work can start almost immediately (no training needed)
No money spent on 401k, onboarding, benefits, or vacation days
Lastly, another factor to consider is that an agency will guarantee results. A business may hire an employee that promises to bring SEO knowledge to the table. However, if that employee is unable to achieve the desired results, it can take a long time to let an employee go. Firing internal employees is an expensive and difficult process, and can negatively impact morale in the workplace.
None of this is an issue with an agency. There is a clear understanding of the desired outcomes, and it's perfectly routine to let go of agencies who are unable to deliver on their promises. Unhappy with the results? Move on to the next agency!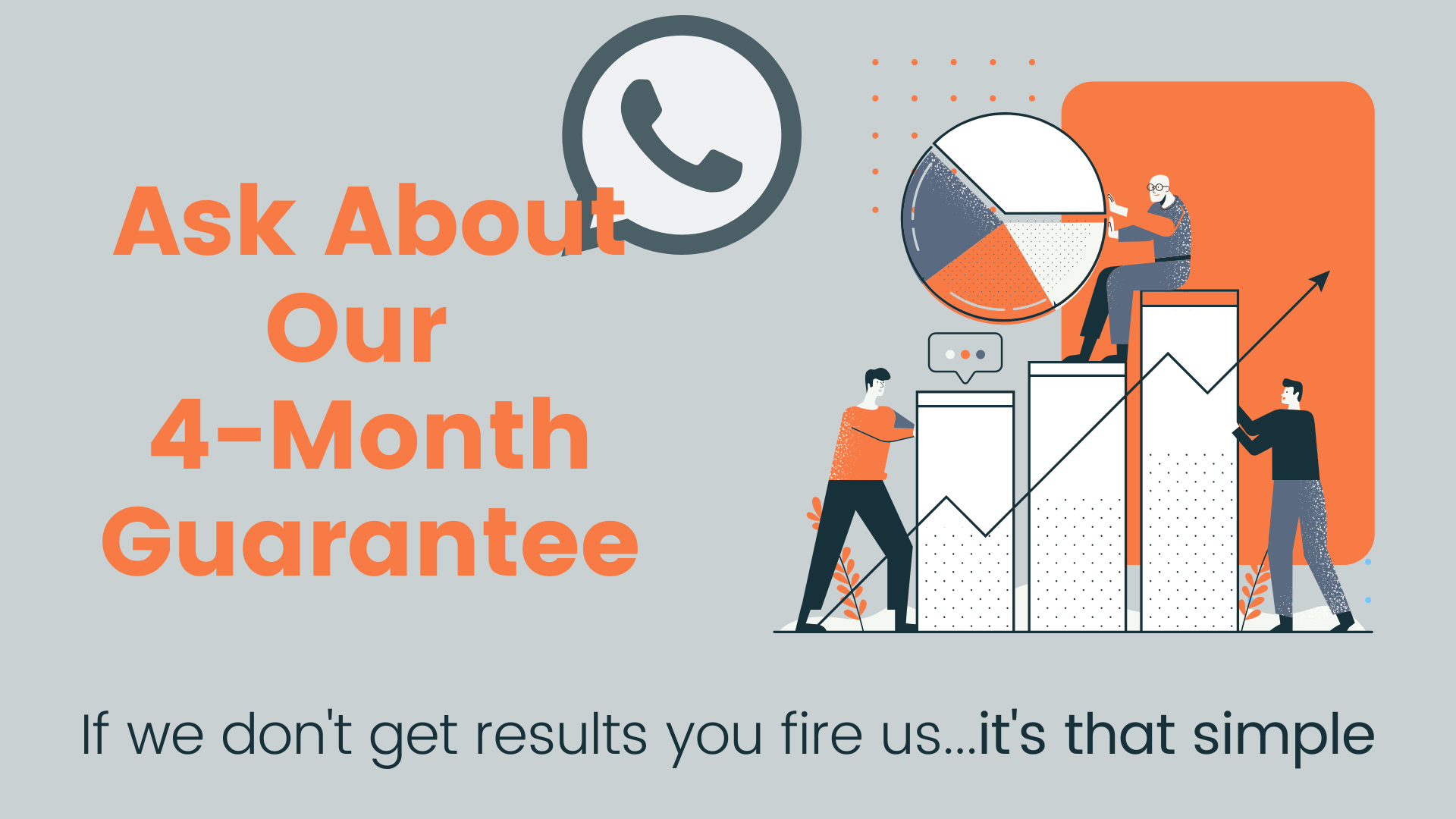 So, for less than half the cost, you receive more skilled and more accountable work from a larger pool of resources.
An SEO agency will:
Work with the business to define clear, achievable goals
Provide a timeframe for those goals
Provide reports on progress
An Important Note
SEO experts have become a popular career choice for many new-to-the-field marketers. When we discuss the possibility of working with an SEO expert, we exclusively mean working with a digital marketing agency. Many freelancers will claim to be experts and offer ridiculously low prices. However, if something seems too good to be true, it most likely is. Freelancers can claim they are experts, but a single person operation is never a good route to go when a business is trusting their online reputation to someone.
What Do SEO Packages for Small Business Look Like
Most professional SEO agencies have package options for small businesses. These packages are much more affordable and appropriate for a local business with smaller operations.
SEO is a highly dense field, and the SEO focus will vary from business to business. Ideally, a business should sit down with the SEO agency to receive a full digital audit and identify marketing priorities together.
That being said, there are some basic SEO features that all small business SEO packages should include. These features are:
A custom SEO strategy (including the above-mentioned audit of the business' online presence). This strategy should define the goals the business is looking to achieve through its SEO partnership.
Keyword research (with a local focus for small and medium-sized businesses).
Website optimization (including unique, relevant content that follows Google's Webmaster Guidelines).
High-quality backlinks from authoritative sources.
Weekly and monthly reporting on actions taken and progress made towards goals.
Ongoing education to the business about SEO best-practices and explanations of actions taken.
A more detailed explanation of SEO packages for small businesses is outlined here.
Helping Local Businesses Thrive
Many small businesses still believe they need to stick to traditional marketing, putting their efforts into billboards or mail brochures. But, digital marketing is proven to be 23 times more cost-effective than traditional marketing. And, partnering with a Minneapolis SEO expert, is even more affordable than hiring a digital marketer for the business.
The right SEO agency will help businesses increase their presence in the local market and make lasting improvements to their online presence. For $10 an hour, a team of five skilled SEO experts can be working tirelessly on the business. Take the next step now. Learn how to start the process of hiring SEO services in Minneapolis today. Or, check out this blog post on four crucial tips to know when buying SEO services in Minneapolis.
*Note this cost can vary significantly depending on a business' needs and expectations.
More Resources