Is Search Engine Optimization for Local Business Worth Doing for a Full Year?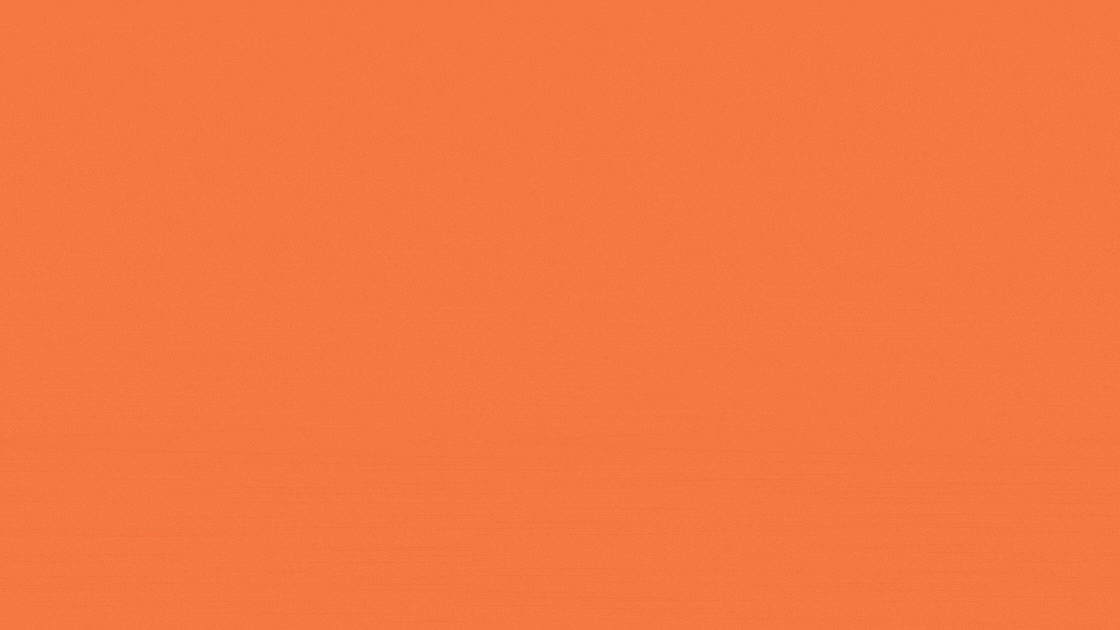 Did you know that 4.66 billion people use the internet across the globe?
Technology advancement has put gadgets and smart devices in the hands of 59% of the world's population.
Every day, on average, a billion people get online and use a search engine to find their favorite websites. Search engine optimization refers to the marketing tactic of improving the amount of traffic your website gets organically.
SEO marketing is a vital part of any business's growth and sales. By changing a few phrases in your content, you can improve your ranking on any search engine.
Search engine optimization is important for local businesses for at least a year. First things first, let's find out what SEO is and who benefits from it?
What is SEO Marketing?
Search engine optimization involves optimizing your websites so customers can easily find your business website. SEO marketing is a part of digital marketing and 23 times more effective than traditional marketing. Because Google is the most widely used search engine, most SEO marketing is based on the engine's data.
Search engines use spiders to crawl websites and classify the data by rank from most relevant to least relevant. If a business website is ranked well on Google, it is more likely to have more quality traffic. Traffic can also be affected by the quality a website offers clients.
To rank highly on a search engine, you should use keywords that the Google spiders pick up and organize in relation to your business offerings. The more times keywords show up on a business website without looking spammy (being organic is very important here), the higher likelihood the site ranks.
Search Engine Optimization for Local Businesses
Search engine optimization for local businesses is a vital marketing tool for companies that operate in a small area.
These businesses are often brick and mortar shops that rely on delivery services to get their products to clients who do not reside far from the base of operations. Local business SEO targets local leads and customers to market a brand, product, or service.
Local businesses face a lot of competition from large national corporations that have more resources and capacity. SEO marketing levels the playing ground for companies. Since SEO marketing is free and has no bias, local businesses will show up first when someone searches for a service or product near them.
Local SEO is a strategy that focuses on emphasizing the optimization of local shops and businesses. Statistics show that 50 percent of people who searched online visited a physical store within a few hours (Google 2020).
Searches on phones and computers all show concurrent data that a search is highly likely to result in a physical visit and probable sale within a few hours.
Eighteen percent of searches for local services and products lead to physical visits in a day (Google 2020). Adults are more likely to search for local services and products on phones and tablets.
Did you know that 70 percent of people have reported searching for a business's location to confirm and see if it is open before visiting the premises? Over 95 percent of clients go online and search for a local business each year (Sterling 2014).
Who Benefits The Most From Local SEO Algorithms?
These are professionals who get the most out of local SEO algorithms.
1. Lawyers and Law Firms
Law firms benefit immensely from local SEO because Google provides contact information for customers. When a potential client searches for a local law firm, they get several lawyers and their contact information.
The client has to choose the best-rated lawyer or the one with the best reviews and hit the call button. In this case, the law firm's reputation is important to push the law firm to the top of the search result page.
2. Doctors
Medical practices also rank high on the list of local businesses benefiting from local SEO. Most people do not want to travel far when they are ill. This is why most people will search for a doctor or hospital near them. Based on the medical condition's severity and nature, patients will choose the most suited doctor or medical practice.
A search for a doctor 'near me' produces a map showing the patient how far each option is from their current locations. The search results will also show the medical practices' specifics so the patient can make a sound decision.
3. Plumbers
If a homeowner has a plumbing problem they want to be fixed immediately, they will search for the nearest qualified plumber. Google will produce a map showing the nearest plumber and their exact location and contact information. Local plumbers get a lot of jobs through Google SEO for local businesses.
4. Electricians
Electrical emergencies also prompt homeowners to call an electrician. To get the problem fixed immediately, homeowners look for a local trusted electrician with outstanding reviews. Clients will also look for a certified electrician because no one wants a quack working on their wiring. Google provides all this information promptly fixing an electrical emergency and promoting a local business.
5. Restaurants
Local SEO is arguably the winner of digital marketing. When a couple is looking to find a fancy restaurant to have dinner, the first thing is to search online and look at local restaurants' reviews. Clients also want to know where a restaurant is located and what is on their menu. The main reason hotels and restaurants get the most from local SEO is the modern culture of going out and customers' willingness to give reviews online, depending on the food, services, and ambiance.
Who Doesn't Benefit From Local SEO?
Local SEO is not for everyone. Some business would rather keep their information private due to the nature of their industry. Some companies do not have a physical store to sell from, which leaves them at a disadvantage.
How to Optimize Your Website for Local Search
Local SEO is not an easy task to achieve. By following these strategies, any business will exponentially increase the chances of their visibility online.
1. Create a My Business Account with Google
Creating a Google My Business profile is the first step in SEO marketing; Business profiles should always be up to date and offer accurate information. Outdated information can frustrate customers who may leave poor comments on your page, affecting your sales and reputation.
When a business changes its location or opening hours, the information should reflect on the Google business profile. Creating a Google business account is easy. All you need to do is enter the requested information, and Google does the rest for you. Do not forget to include your business logo and acceptable payment methods.
Business profiles are used to announce the launch of new products, events, and sales. The Google business dashboard has options for these posts.
2. Encourage Customers to Leave Reviews
Once your Google business account is up and running, satisfied clients can leave reviews on the business profile. A business can prompt clients to visit their business profile online and leave their honest reviews. No matter what a client writes down about a business, the business employees should always be kind and sincere when handling customers.
Regular reviews keep a business relevant in Google searches. Glowing business reviews also encourages new clients to visit the store and enjoy the services offered. By observing these reviews, a business can change any company aspects that clients do not like. Did you know that over 85% of new clients take online reviews more seriously than advertisements? (Murphy 2020)
3. Optimize For Voice Search
Voice searches have become more popular over the years. The growth in voice searches prompts local businesses to optimize their content for how people say and ask questions. It is important to note that voice searches use long-tail keywords compared to regular typed out searches. Businesses should account for the usual question starters like whom, how, what, and when.
Local businesses should also optimize their content to account for intent. Voice searches are expected to provide a short and useful answer as fast as possible. It is up to the business to predict using previous data what customers are most likely to search for.
4. Create Content Based On Trending Events And Interesting Stories
Current affairs, news, and interesting events get the attention of web users. Content that grabs the attention of local consumers goes a long way to increase traffic for local businesses. Clients need to feel like the business is part of the community. Local companies can invest in getting blog posts up on their web sites. The blog posts should, of course, be based on current affairs and events.
Videos can accompany the blogs or be a separate post altogether. It is a good idea to have videos up that publicizes the local traditions. If a business serves several different local areas, the site can have additional content that is location-specific for each locality.
5. Make Your Website Suitable For Phones and Smaller Gadgets
The migration from desktop searches to mobile phone searches occurred faster than anticipated by tech specialists. SEO marketing would be wasted if a local business did not make its content available on a smartphone. Research shows that over 75% of mobile searches culminate in-shop visits within 24 hours (Silva 2017).
The best way to optimize websites for mobile devices is to reduce the loading time. This is achieved through shredding the website down to as few data bytes as possible. Considering that mobile screens are small leave only the important information.
6. Create a Location Specific Landing Page
Local business landing pages need to have information for clients. Clients want to know when the business opens (store hours), availability of parking, and a Google maps location of the store. Stores with multiple local shops need to create different content for each one.
7. Create a Dedicated Site for All Your Services and Products Offered
A local business can have outlets in multiple localities. Chains like fast food restaurants are commonly found in various localities. To utilize local SEO properly, such companies should create websites specific to each branch. It is hard work to create a separate page for each outlet, but it pays off in the long run. Clients find the information confusing when it is all crammed into one page.
Important Parts of the SEO Process
1. Keyword Research
Keyword research for local businesses is focused on local keywords. Local keywords are relevant to local searches, which is the primary target of local SEO marketing. Google keyword planner has incredible, easy to use features that allow businesses to filter keywords based on the location. The tool enables local companies to create a list of the most relevant keywords to the target market.
2. Content
The kind of content a business creates reflects its services and products and is designed to provide eye-catching information for your readers. Content should target potential clients and add value.
Companies stand to gain a lot from local SEO marketing. SEO marketing is affordable, creates brand awareness, and brings in new clients. A year of SEO marketing for a small business brings in $15,876, according to Forbes (Farmiloe 2017).
Local SEO marketing is an ever-changing industry. Businesses should constantly research and stay in the know to ensure they do not get left behind. Google will likely introduce new features to improve search engines. As voice searches increase, advances in Artificial intelligence will prompt search engines to provide better search results.
Farmiloe, Brett. Forbes. December 15, 2017. http://www.forbes.com (accessed December 13, 2020).
Google. Thinkwith Google. December 13, 2020. www.thinkwithgoogle.com (accessed December 13, 2020).
Jet, Agency. Agency Jet. April 10, 2020. www.agencyjet.com (accessed December 13, 2020).
Murphy, Rosie. Brightlocal. December 9, 2020. www.brightlocal.com (accessed december 13, 2020).
Silva, Chandal Nolasco Da. Acquisio. March 9, 2017. www.acquisio.com (accessed December 13, 2020).
Sterling, Greg. Search Engine Land. March 11, 2014. www.searchengineland.com (accessed December 13, 2020).
Join the thousands of SEO-obsessed readers on our mailing list