What do Local Search Engine Optimization Services Look Like?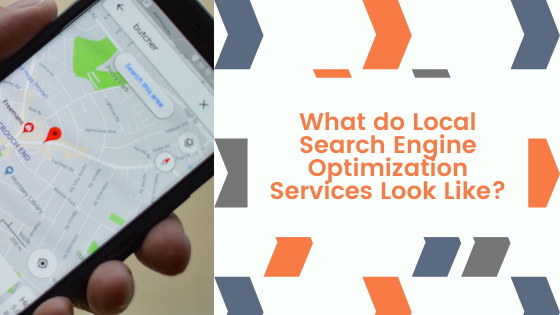 When you need products or services in your local area do you?
Drive around in your car until you see something
Grab your Yellow Pages and start calling someone
Go online and search for those services in Google
You know the answer. Even local business is done online these days. Whether you're a used car salesman in Poughkeepsie, a bagel shop in San Diego or any other business anywhere else in this country, your bottom line probably depends on one thing more than any other: how you look online.
So the question is, "How do you look good online in your local area?"
The answer: local search engine optimization services.
What is SEO?
It's pretty simple actually. SEO or search engine optimization is the process of speaking to the algorithms of search engines (Google, Yahoo + Bing) via high quality content creation, following best practices for backlinking and endless activity month over month.
There are a lot of different ways to define it but in short, SEO is helping your website look good in Google organic results. You know those results found in the green below.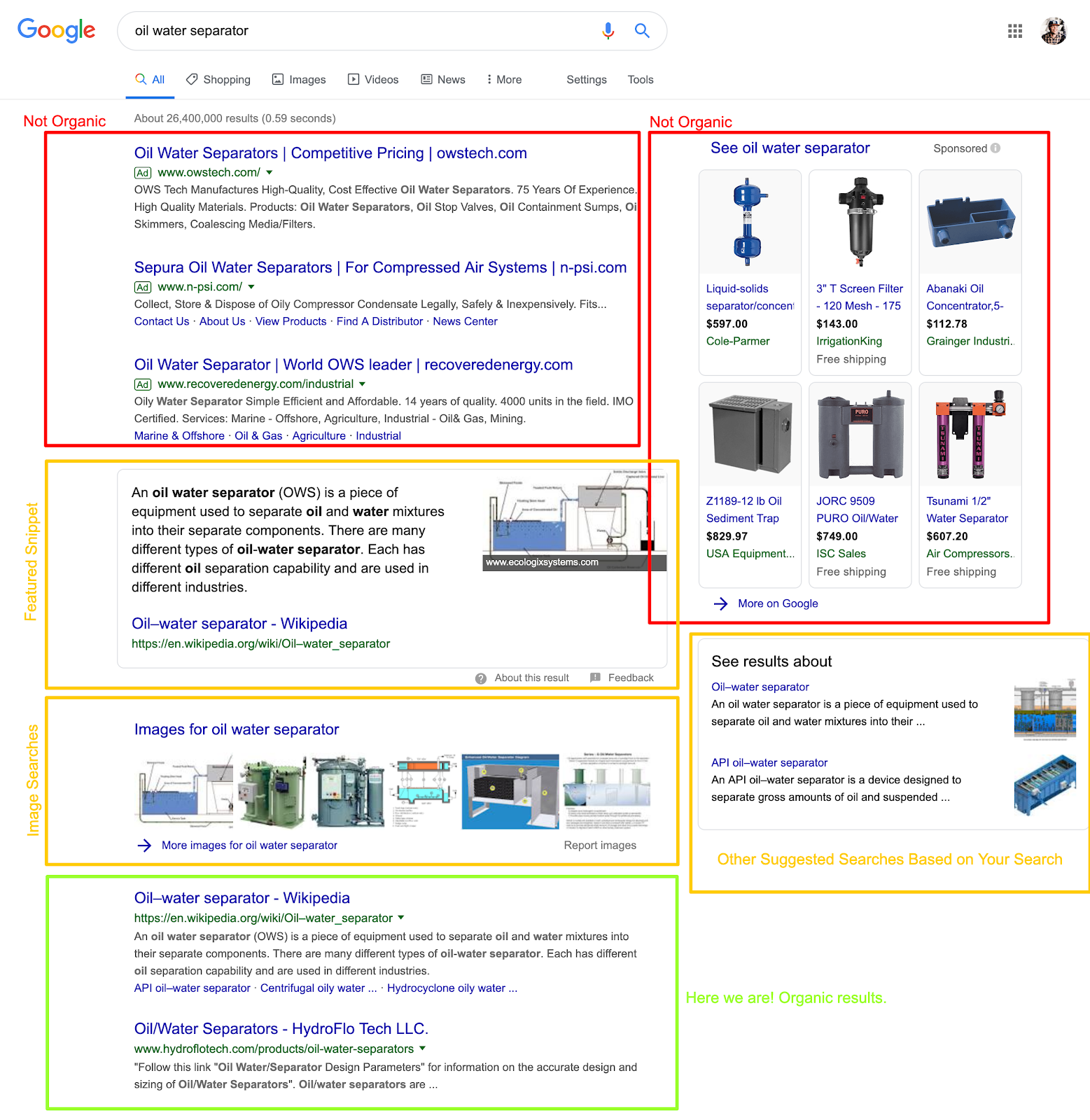 Local SEO is simply more specific to your area. Looking good in Google on a local level means you're showing up on the map, in local directory sites and for people in your area searching things like "near me".
Why is local SEO so important?
Local SEO can be a serious engine to building your company. Referrals and print ad in your local newspaper used to get it done but today's consumer has changed. Just look at the stats that proves this point.
93% of all online interactions begins with a search engine
72% of people performing a local search will visit a store within 5 miles of their location
86% of consumers will look up local businesses in Google maps
78% of local mobile searches result in an offline purchase
88% of people say they trust online reviews more or as much as personal referrals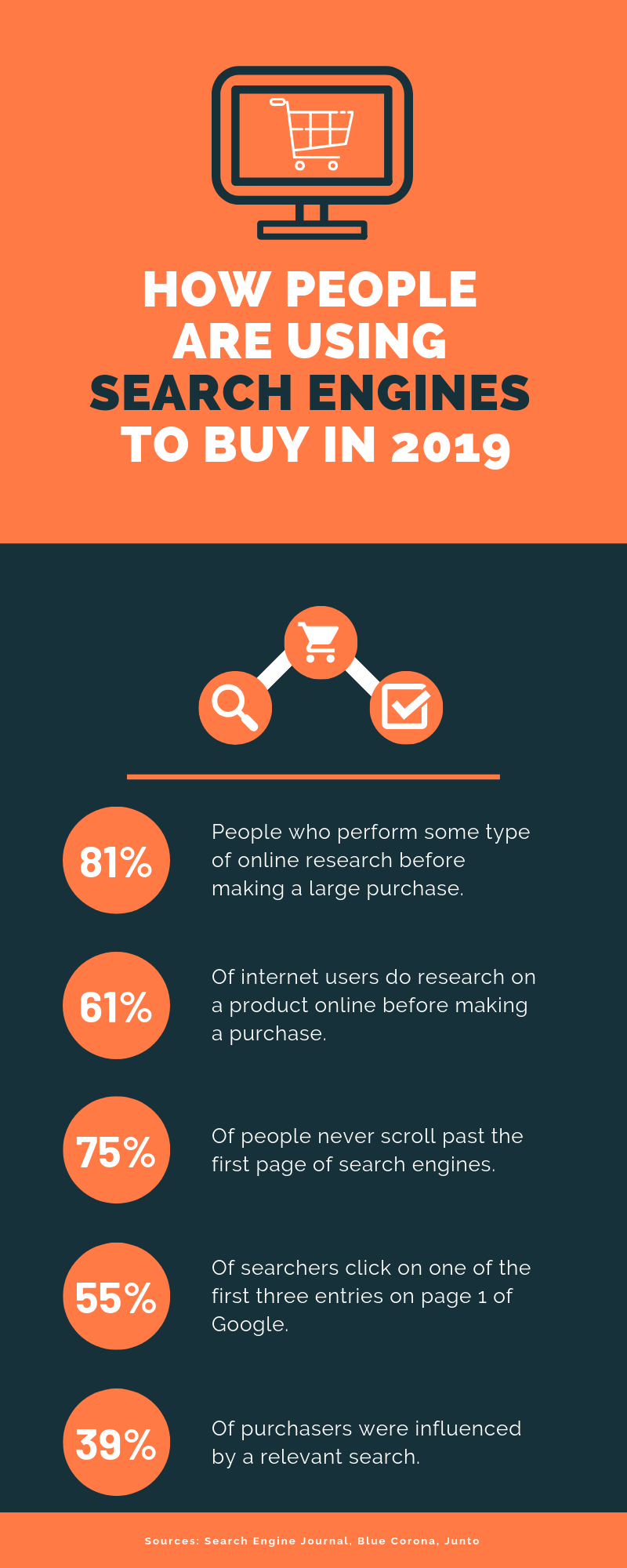 If you have a website but that website isn't showing up in Google organic results or in mapped results, you have a billboard in the desert. It's likely you've been able to maintain your business on referrals and your good name but when you competitors are grabbing the online space you'd like to compete in, that business might not stick around forever.
It's all in the behavior?
If you were to do an unbiased evaluation of your website, are you speaking to potential consumers in the way they'd be searching for things online?
These days, Google is all about intent of the searcher. If someone sitting in Milwaukee, Wisconsin wants a donut, they may search something like "vegan donuts near me". In milliseconds, Google is crawling the entire web to produce the most relevant search results for this user. Page one results happen for those who outfit their site with that same relevant information that the searcher is looking for. If your website says "Home" on the tab versus "Hand-Crafted, Scratch-Made Vegan Donuts in Milwaukee", who do you think Google is going to direct that searcher to?
Does your website talk about your products and services in your page titles, your meta descriptions and your image alt text?
Do you have pages dedicated to the local areas you serve?
In fact, online leads that come from search engines have a 14.6% close rate compared to an abysmal 1.7% close rate that outbound leads (telemarketing, direct mail, email) produce.
So it's not a matter of if you need local search engine optimization services but when you're going to get started.
Building your online presence locally
The reality is that SEO of any kind takes a lot of time and dedication to truly see impactful results. Local search engine optimization is no different. It's likely you'll need a digital marketing agency to get you on the right track but until you've decided on one, here are some things you can do to get you started. And if you don't have the time to do it, any agency providing expert SEO services will include this work in their campaigns.
Accurate info on your website
Much like the donuts in Milwaukee example, your website needs to first and foremost look good to the algorithms of Google and clearly demonstrate you want to do business on a local level.
Page Titles: If your homepage title has "Home" in it, you're not telling Google anything. What is your #1 product or service? What do you do best? What do you want to destroy your competitors with on a daily basis? Put this information in your page title (about 60 characters worth) and make sure you include the location of your business and even your business name at the end. When it comes to specific pages on your website, make sure that the title accurately describes what the page is about and include the location there as well.
Header: Your header should feature a clearly displayed phone number on desktop and mobile devices. If customers do business at your location, it never hurts to have your address here as well.
Footer: Prime real estate for your company logo, address and phone number. This should also feature navigation to your main pages and a sitemap.
Geo-Specific Pages: If you do business in more than one area or have multiple locations, having a page dedicated to each location goes a long way in getting your business ranked in organic results and on the map.
Google My Business page
Your Google My Business (GMB) page is "how to rank locally" 101. Making sure you have accurate information on this page tells users, and more importantly Google's algorithms, the name of your company, your address, main telephone number and how many Google reviews you have.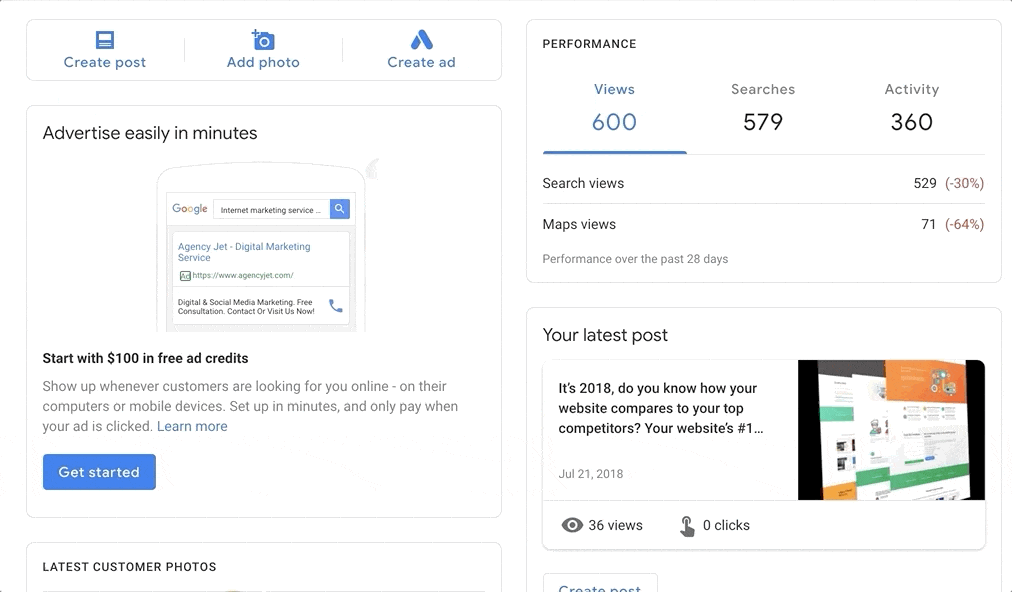 Placing yourself in local directories
Local directories are a huge part of getting you mapped. By placing your business name, address and phone number (NAP), along with a description of your company, a link to the website and an email address in local directory sites like Y2local.com, manta.com and the like you're spreading your digital footprint online.
The more high quality directory sites your business information is placed on, the more likely Google is to rank you on the map.
All of this information should mirror what your Google My Business page displays.
The description section on each and every one of these sites is an opportunity to explain in a brief paragraph what your business does really well. Much like you would do for a page title on your site, describe the products and services you want to be found for online, where your business is located and how consumers can get in touch to purchase these products or services.
Having a strong social presence
A lot of business is done on Facebook these days. In fact, Facebook is the top platform for B2B and B2C businesses with 98% of B2C companies and 89% of B2B companies using Facebook for business in 2018. This has resulted in 78% of American consumers using Facebook to discover retail products to buy.
It's important to place your business on high-authority social platforms like Facebook, Twitter, LinkedIn and Pinterest because when these platforms link back to your website, it builds credibility with the search engines. It's also been proven that being active on these profiles can yield great results for your business as 30% of marketers think Facebook provides the highest ROI when it comes to digital advertising.
Why do you need local search engine optimization services instead of doing it yourself?
The set up of these properties like local directories, Google My Business and social profiles, not to mention making your website friendly for local searches can be a real chore.
Time is money
Most individuals who would need local SEO services are business owners or marketing managers and likely have so much else to do when it comes to running the business, that making the website look good in Google tends to hang lower on the priority list.
Digital marketing agencies that provide local SEO services are specifically built to make your website look good in organic results, get you mapped in your area and, as a result, increase traffic to your website.
Getting to the top pages of Google takes months of effort and once you've made it there, you need to continue SEO work to ensure you maintain your spot.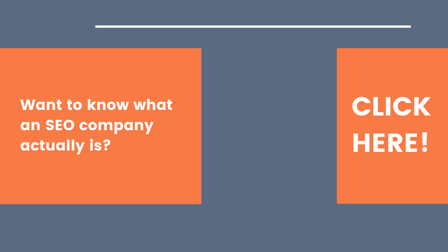 Expertise
Digital marketing agencies exist because they get results for their clients in an ever-changing landscape. Google updates their search algorithm thousands of times a year. So even if you have the time to complete local SEO work yourself, it's likely you will struggle with the terminology, the never ending changes and the technical aspect of SEO.
Hiring an agency to provide search engine optimization services actually can save you money over time because of this expertise. The "Do It Yourself" route is all right but the maximum return comes from a group of highly skilled and knowledgeable marketers who have been around the block a few times.
ROI
Agencies can get expensive. But when you consider that time is money, they're more affordable than you think. Would you rather invest hours of your own time to potentially get good results in Google even though you don't really have the expertise to pull it off? Or would you rather hire a group of experts at $1000 a month that guarantee results?
Some agencies only cost a couple hundred a month, some agencies can cost you five-figures a month. Most of the time you don't need to break the bank to see a really positive impact for your small business online. Check out our post "5 Tips to Choose from the Best SEO Companies for Small Business" to get you on the right track to finding the best digital marketing agency at the right price point for you.
Summary
Local search engine optimization services play a vital role when it comes to generating leads and sales for your small business. In order to make sure you're found in organic results and on the map, hiring a group of experts can get you to where you want to be.
With "near me" and local searches on the rise, can you afford to continue without SEO?
More Resources
Join the thousands of SEO-obsessed readers on our mailing list