Agency Jet is a professional digital marketing agency specializing in search engine optimization, digital marketing, and web design. Founded in 2016, the company has expanded to be a top Columbus SEO company. We serve clients in many industries, from industrial to B2B to medical. No matter what size and who you serve, we have solutions to fit your budget and needs.
Want to get some free information on getting found online?
What is Columbus SEO?
Search engine optimization (SEO) is the practice of optimizing a website so it ranks highly on search engines such as Google, BING, and Yahoo. The ultimate goal of SEO is to increase the quantity and quality of traffic to a website. If executed correctly, a strong SEO strategy can increase your leads, revenues, and brand awareness.
SEO can be implemented on a local, regional, national, or international level. Most small and medium-sized business owners focused on Columbus SEO efforts will have a local or regional strategy. A local SEO strategy focuses on a smaller area, so it's less competitive and can drive more impressive results.
What's the importance of hiring a Columbus SEO expert for your business?
Many business owners think they should handle their own SEO. They often come to this conclusion because they believe hiring SEO services is expensive and that they can handle SEO on their own.
We're here to disprove both of those myths.
SEO Services Don't Have to Be Expensive
Hiring for SEO Columbus, Ohio, isn't as expensive as you may think. Agency Jet can work with any client regardless of their budget. We always stay within your budget and provide you the results you need to improve your business.
SEO is 23 times more cost effective than traditional marketing
Can you really afford not to hire SEO services?
You Can Execute SEO On Your Own
It can be very challenging to implement an effective SEO strategy. SEO includes several areas of digital marketing, such as content marketing, reputation management, website optimization, keyword ranking, and more. These areas of marketing take different sets of skills that can take years to acquire and perfect. When you hire a Columbus SEO company, like Agency Jet, you receive access to a team of professionals who already have these skills.

Additionally, SEO is a highly evolving industry. Google considers over 200 factors when ranking a website. These factors are continually changing. It would be difficult (probably impossible) for a business owner to keep up with this continually evolving field. Alternatively, hiring SEO experts ensures you're working with people who keep up with these changes for you.
Why Trust Agency Jet with Your Columbus Local Search Engine Optimization?
Our stats do all the talking for us:
10+ years of experience

We maintain a 4.9 out of 5.0 rating on customer review sites

Our team has helped over 500+ companies, big and small

Over 2,500 website assessments completed

Agency Jet maintains a 96.2% client retention rate
We also pride ourselves on our:
Transparency:
Agency Jet believes clear communication and transparency is the only way to develop a strong relationship with our client. We take the time to understand your business, your goals, and your budget. You will have access to a live dashboard that shows you all the work and progress being done on your account. The team members assigned to your account will provide you with progress reports on a weekly and monthly basis. And, we are always available if you want to have a conversation.
We won't hide behind industry jargon you don't understand or complicated graphs. Our clients are our partners, so we treat them with the transparency and respect they deserve.
Education:
Many digital marketing agencies prefer to leave their clients in the dark. If the agency never explains how they implement their SEO tactics for the client, the client is "forced" to stay with the agency forever.
Agency Jet doesn't believe in this approach.
We educate our clients, so they learn skills along the way. This ensures that if a client chooses to end their contract with us, they can continue with the work we started for them.
However, we are happy to report that this doesn't happen often! Over 96% of our clients choose to renew their initial contract with us.
Results:
When it comes to SEO, nothing matters more than results. You invest in your SEO because you want to see improvements in your brand recognition, quality leads, website traffic, and revenue. At Agency Jet, we believe in putting results above all else.
We establish your goals early on and report on our progress on a weekly and monthly basis. And, we're so confident we can achieve your goals, we offer a guarantee. For the first four months of your contract, if you're unhappy with your results, you can evoke the money-back guarantee. Working with us is virtually risk-free!
---
Check out how we took a Minneapolis company from 7 page one keywords to 82 page one keywords in one year.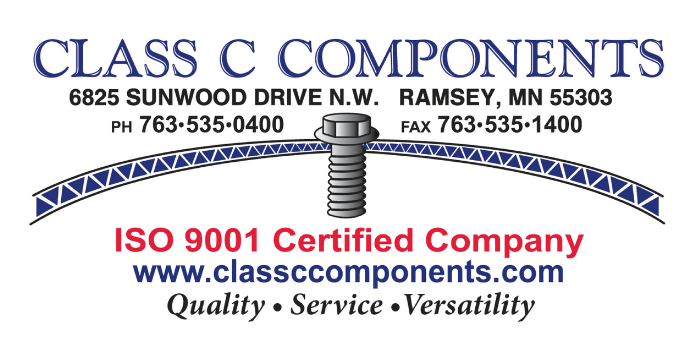 ---
What does buying SEO services in Columbus look like?
It can feel overwhelming when you begin your search for an SEO company in Columbus. There are over 110 SEO companies in Columbus, so how do you choose the right one? The right agency will be an investment, while the wrong one will be a mistake. So, it's essential to choose wisely. We suggest using the following guidelines:
Search them in Google: If an agency can't get their website to rank highly on Google, it's unlikely they'll be able to do it for your business.

Check out their reviews: Just like you would check out reviews for other services, why not look at reviews for your digital marketing agency? Generally speaking, you want an agency that has a four star rating or higher. Agency Jet maintains a 4.9 out of 5.0-star rating on Clutch.

View their case studies: Case studies are one of the most transparent ways for you to see that an agency is legitimate, has worked with impressive clients in the past, and has achieved real results for them. Read the case studies and make sure you're happy with the results you're seeing for previous customers.

Get a free website assessment: Many agencies will charge you for a website assessment. However, the truly great agencies offer these assessments for free. When you get your free assessment, evaluate whether they provided you with valuable insight that you didn't already know. This website assessment is like an opportunity to interview the agency!

Talk to references: You don't have to take an agency's word for it that they're the best. Ask for client references that you can speak with. Only a great agency will have a roster of happy clients they can pass along for a reference call.

Get a glimpse at their tools: Digital marketing agencies are working in a highly evolving industry. The desire to stay up-to-date should be reflected in everything, including their technology. Are they going to send you reports in an excel spreadsheet every week or do you have access to personalized dashboards? Ask your prospective agency what new and exciting tech tools they use.
Our Mantra
Client First - Employee Second - Investor Third
If our clients are successful, we will be too. That's why we make every decision with the client in mind.
When you hire an SEO company, you should see it as a partnership. At Agency Jet, we understand that our client's success is our success. We take the time to truly understand our client's business, competition, and the problems they're looking to overcome. And, our team of highly experienced marketing professionals bring vigor and creativity to each account. We know we can help you grow your business. Let us show you all that we can do for you!
Receive our 100% free and educational website assessment. No sales pitch included.