As much as everyone tries their best, no one is perfect, and mistakes can happen. This is especially true for the complicated field of search engine optimization (SEO). Google changes its ranking algorithm daily, so the SEO industry is used to disruption.
Unfortunately, access to a YouTube series and free online guides makes everyone think they can become an SEO expert overnight. Usually, that is far from the case.
There are SEO agencies that charge for SEO service MN because they know that they provide valuable, expert knowledge. SEO is challenging and mistakes can happen when you try to do it all yourself.
Luckily, we're here today to save you from yourself. If you've taken SEO into your own hands, make sure you're not falling for these top six common SEO mistakes.
1. Focusing on Link Quantity
You've likely heard it in most SEO-related articles: links are the backbone of a great SEO strategy. Backlinks (when another site links to your website) are especially relevant as they act as a signal to Google that your website is a trusted source.
However, in a desire to get many backlinks quickly, you might be tempted to engage in some black-hat SEO tactics.
Acquiring backlinks take time, unless you buy them or get links from low-quality websites. It may feel harmless to get backlinks from low-quality websites, but we assure you, it's not.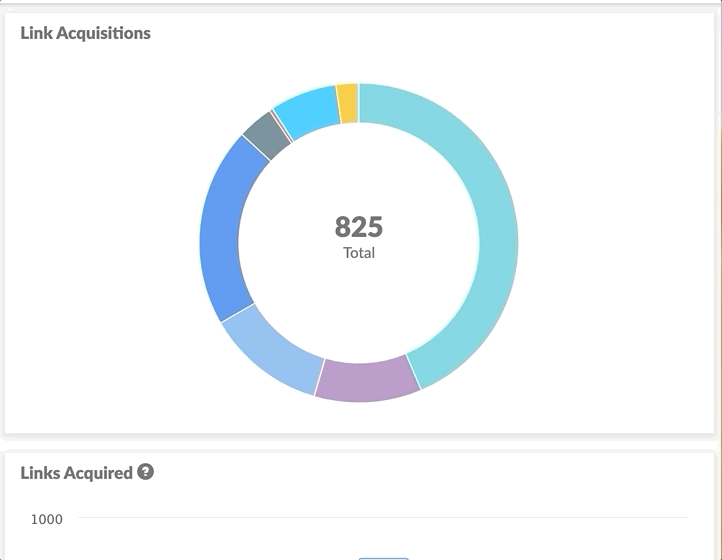 Here is a campaign done by Agency Jet showing every single link we've built for the client over the years. All of these links are confirmed high quality by Moz.
Search engines have picked up that authoritative websites tend to only link to other reputable sources. So, the search engine learns that websites, generally speaking, link to other sites on the same level of quality.
If you're acquiring backlinks from low-quality websites, you run the risk that search engine websites will group your website with those.
Solution: Focus on Link Quality Over Quantity
To avoid this problem, focus on acquiring high-quality backlinks from great external websites. Be patient, as this process will likely take some time.
One of the ways you can gain backlinks is by writing guest blog posts for other websites that link to your website in the author's bio.
2. Having Poorly Written Content
Content and SEO are closely intertwined. One of the best ways you can rank higher for relevant keywords is by producing content around those keywords.
People want content that genuinely helps them solve a problem, informs them, entertains them, or provides value.
If you have poorly written content that offers no benefit to the audience, individuals will quickly click off your page.
Google keeps track of how long users stay on your page and if they choose to immediately leave the website (a.k.a. bounce rate). A website with a bounce rate that is high will rank lower, ultimately hurting your SEO.
Solution: Produce Less Content, But Better Content
When you approach any piece of content, start by asking what this will achieve for your audience. When you provide useful, engaging, and informative content to people, they become more likely to interact with your brand.
If producing high-quality content isn't something you have the skills or time for, consider hiring a digital marketing agency for SEO service in MN, including content writing.
3. Not Optimizing for Local Search
If you're a small or medium-sized business that mostly receives sales from a local region, your SEO tactics should reflect that. Prioritizing local SEO is highly effective as the keywords are easier to rank for than national keywords. For example, it's a lot easier to rank for 'plumber MN' than 'plumber USA.'
Approximately 72% of people that conduct a local search will visit a store within five miles. So, businesses that aren't focusing on local search when they should be are losing sales to their competitors. You want to make sure that you're showing up on the first page for these local searches.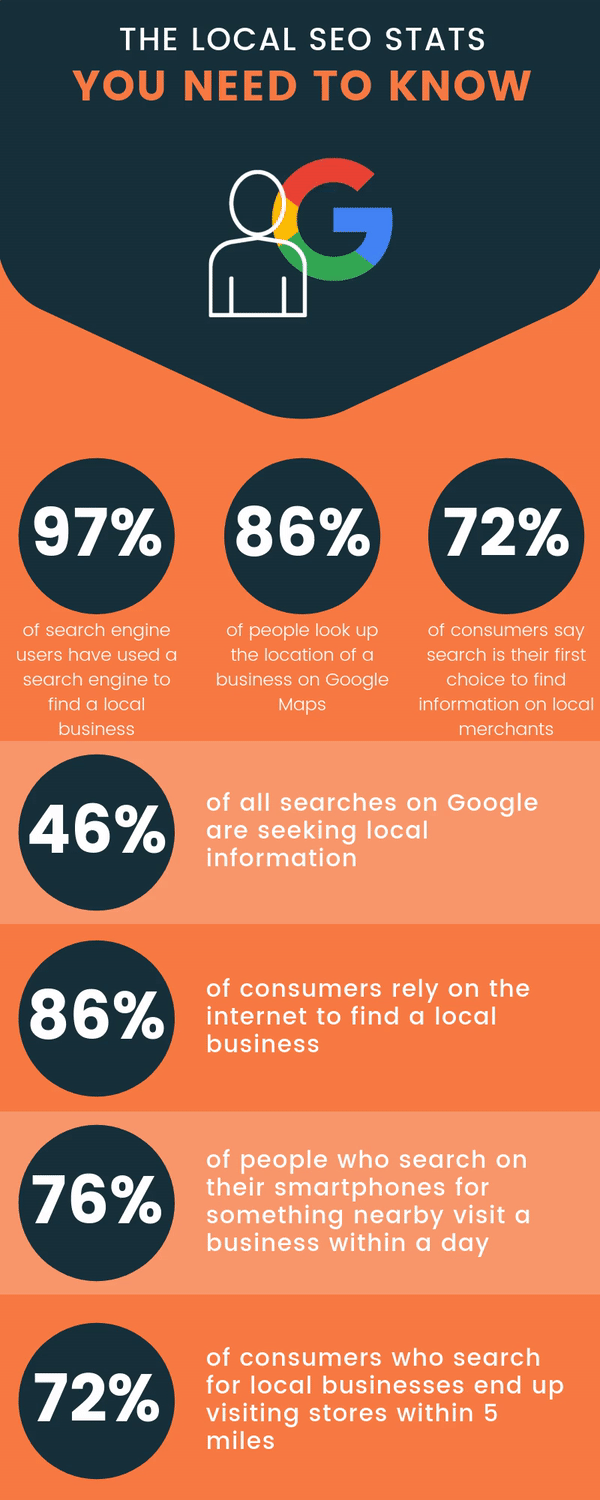 Solution: Prioritize Local SEO
There are several ways you can prioritize your local SEO, including claiming and updating your Google My Business listing, creating profiles on review sites such as Yelp, creating content for local keywords, and more.
If you're unsure how to proceed with a local strategy, Agency Jet is an SEO company in MN with a specialty in local SEO.
Consider going with a local agency, as they will have insights into marketing for your region. If you're looking for an SEO company in MN, check out how Agency Jet can help you achieve your SEO goals.
4. Keyword Stuffing
Years and years ago, keyword stuffing was a common SEO practice that actually worked. But, as we mentioned earlier, SEO changes all the time.
Google was quick to pick up on what keyword stuffing was and how it was negatively impacting the user experience and search engines have been quick to de-rank websites that use keyword stuffing.
Solution: Use Keywords Naturally
You want to rank for keywords, and to do so, they often have to be repeated on your website. However, you should always use keywords in a natural way. Try to read the sentence out loud. If it sounds clunky or doesn't make sense, it should probably be revised.
Consider identifying keywords you want to target and creating a piece of content for it. When you write about the specific keyword, it will come up within the piece much more frequently. For example, a Minnesota plumber could write a blog post about the most common plumbing problems in Minnesota winters. It's content that uses the keyword to provide information, not stuff a phrase in.
5. Not Being Mobile-Friendly
Up to 70% of all online traffic happens on a mobile device. When customers find themselves on a website that isn't mobile-friendly, 57% of people won't recommend the brand.
It's clear that consumers want a website that is usable on their smartphones, and when they don't get that, they're quick to turn to the competition.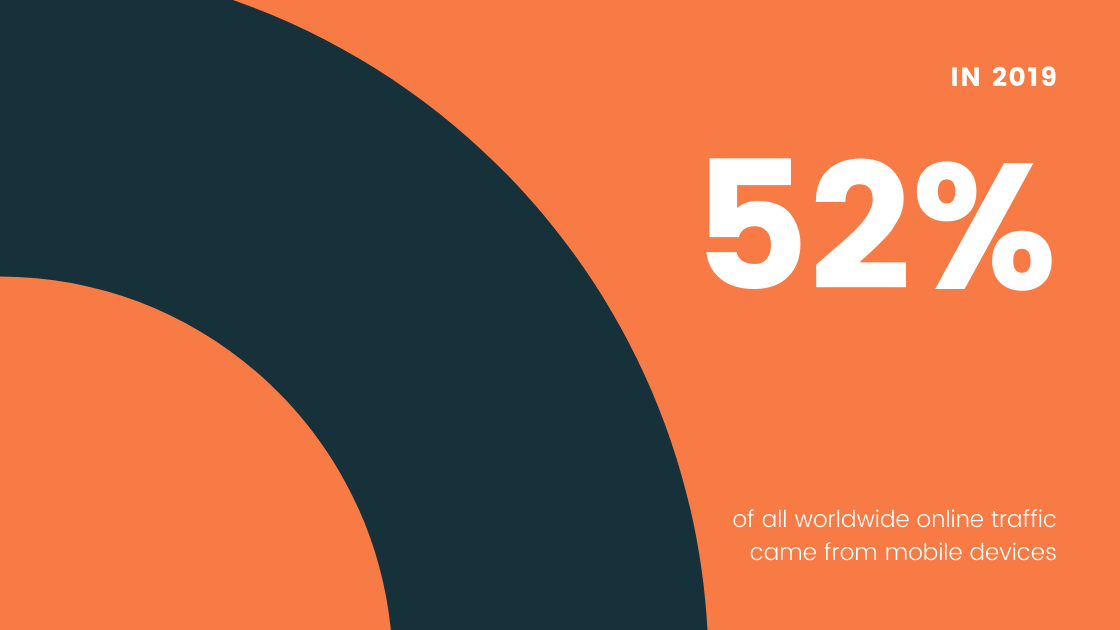 Solution: Prioritize Mobile
When a website isn't built with mobile in mind, it often loads very slowly on a smartphone. Unfortunately, just a one-second delay in loading time can result in seven percent fewer conversions.
Developing a mobile-friendly site can be challenging. If you're not particularly skilled at website development, it might be best to outsource this work to an SEO company in MN.
6. Forgetting About Analytics
Let's say you're passionate about your new SEO strategies and you put in work every day. How do you know if you're doing it right?
Many individuals get caught up in their routines and forget to check on the outcomes of their efforts. Analytics is a sure-fire way to understand if all your work is producing any benefits.
That is why when you partner with an SEO company in MN, they will provide you with weekly and monthly reporting. The experts know that all the effort in the world doesn't matter if it's not producing results.
Solution: Weekly Analysis
If you plan to handle your own SEO tasks, make sure that you set aside time every week to check on results. It's also crucial to set goals before you start, so you can track your progress. SEO does take time, but you should see some improvements within the first two to three months.
If you choose to outsource your SEO service in MN to an agency, make sure they provide you with weekly and monthly reporting.
Before your partnership begins, sit down together and identify the goals and outcomes you would like to achieve. Then, the agency can break down how they're progressing towards those goals.
Agency Jet for the Best SEO Service in MN
You can try to handle your SEO tasks all on your own and make mistakes along the way, or let Agency Jet take the hard SEO tasks off your plate. We will work with you to identify goals, develop a custom strategy, and implement that strategy.
Agency Jet is proud to educate our clients along the way, so that when they choose to strike out on their own, they can see continued success. Book a consultation with us today to understand how we can help you fix some of those SEO mistakes you've been making!
More Resources