5 SEO Tips for Family Law Firms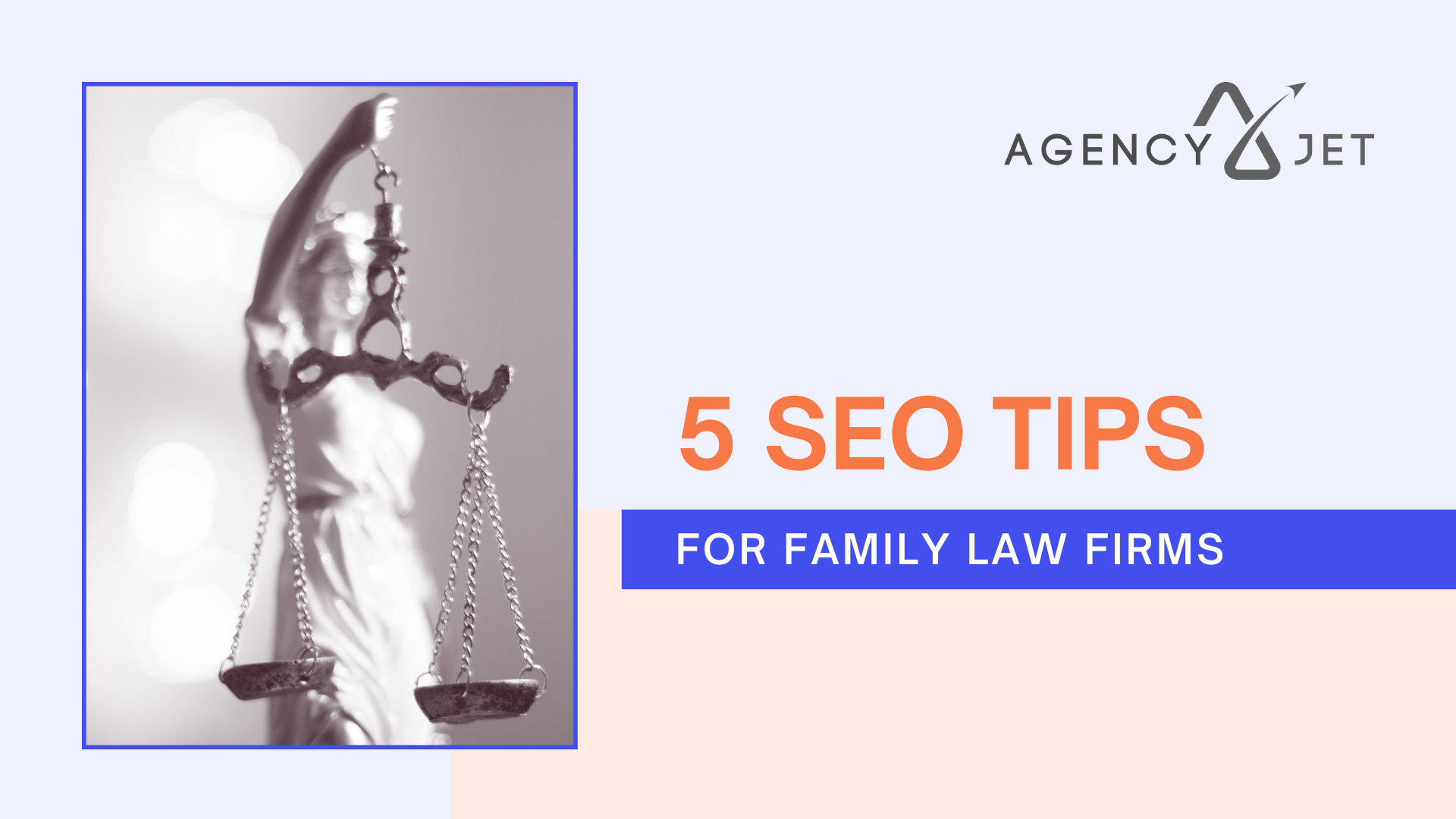 In the era of digital technology, businesses must utilize a digital marketing strategy to survive and prosper. Even traditional small businesses, like family law firms, must adapt to make use of digital solutions to succeed.
In the highly competitive family law industry, providing the best and highest quality family law services is not enough — it is important to have a strategy to convey to your target market your expertise in the industry.
To do that, you will need an effective search engine optimization (SEO) strategy.
SEO for family law companies incorporates processes, strategies, and measures that assist in increasing traffic and potential clients to your law firm's website by gaining first-page Google ranking positions for the queries and searches from families that are looking for a family law firm.
According to The State of Local Marketing Report 2021-2022, 79 percent of legal firms believe SEO to be the most successful marketing strategy. This comes as no surprise given that many people search the internet first for anything they are looking for.
This post will provide you with advice on how to execute successful SEO strategies for your family law firm.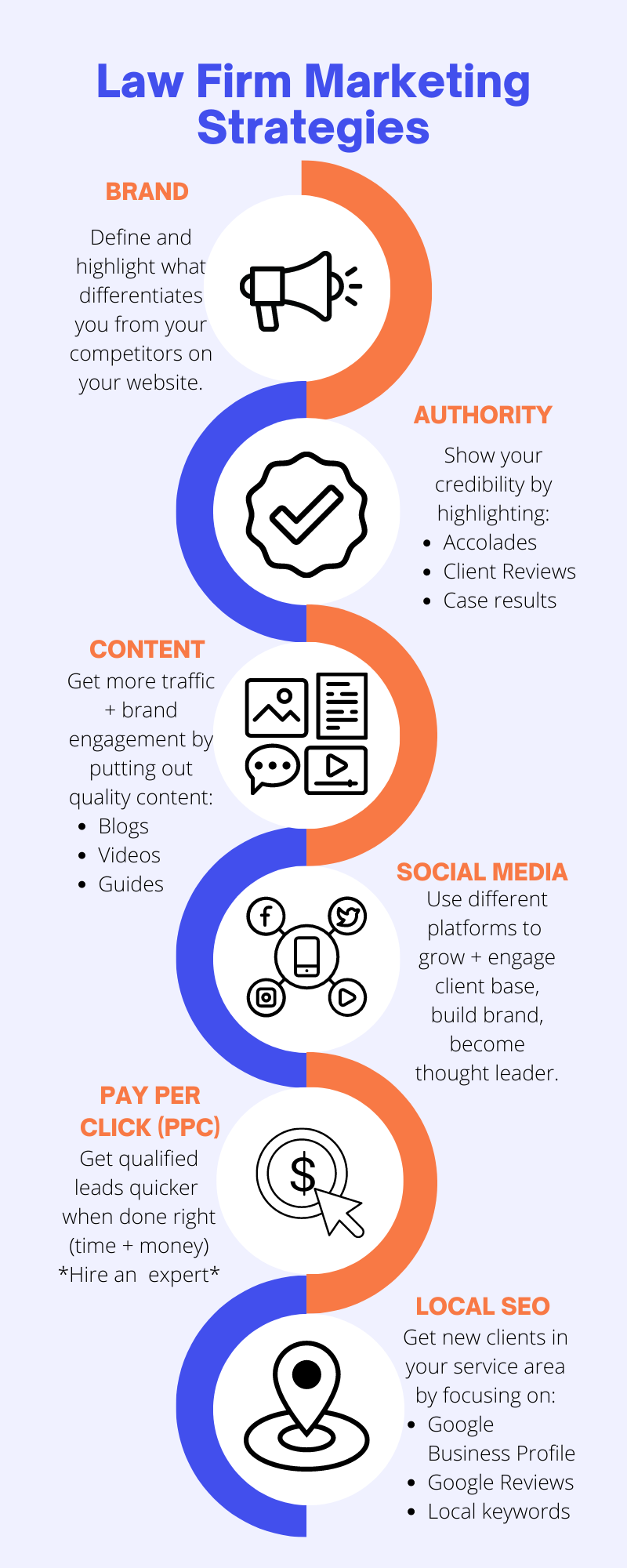 Why Is SEO Important for Family Law Attorneys?
SEO is a broad marketing approach that involves a variety of implementation strategies. Depending on how you use it for your small business, SEO can be a powerful tool that can lead your business to success.
It's crucial to understand why SEO is important for family lawyers before moving on to effective SEO tips. As a family law firm, this knowledge will help you fully understand the SEO steps and make it easier for you to execute and ensure that your SEO procedure will meet your needs.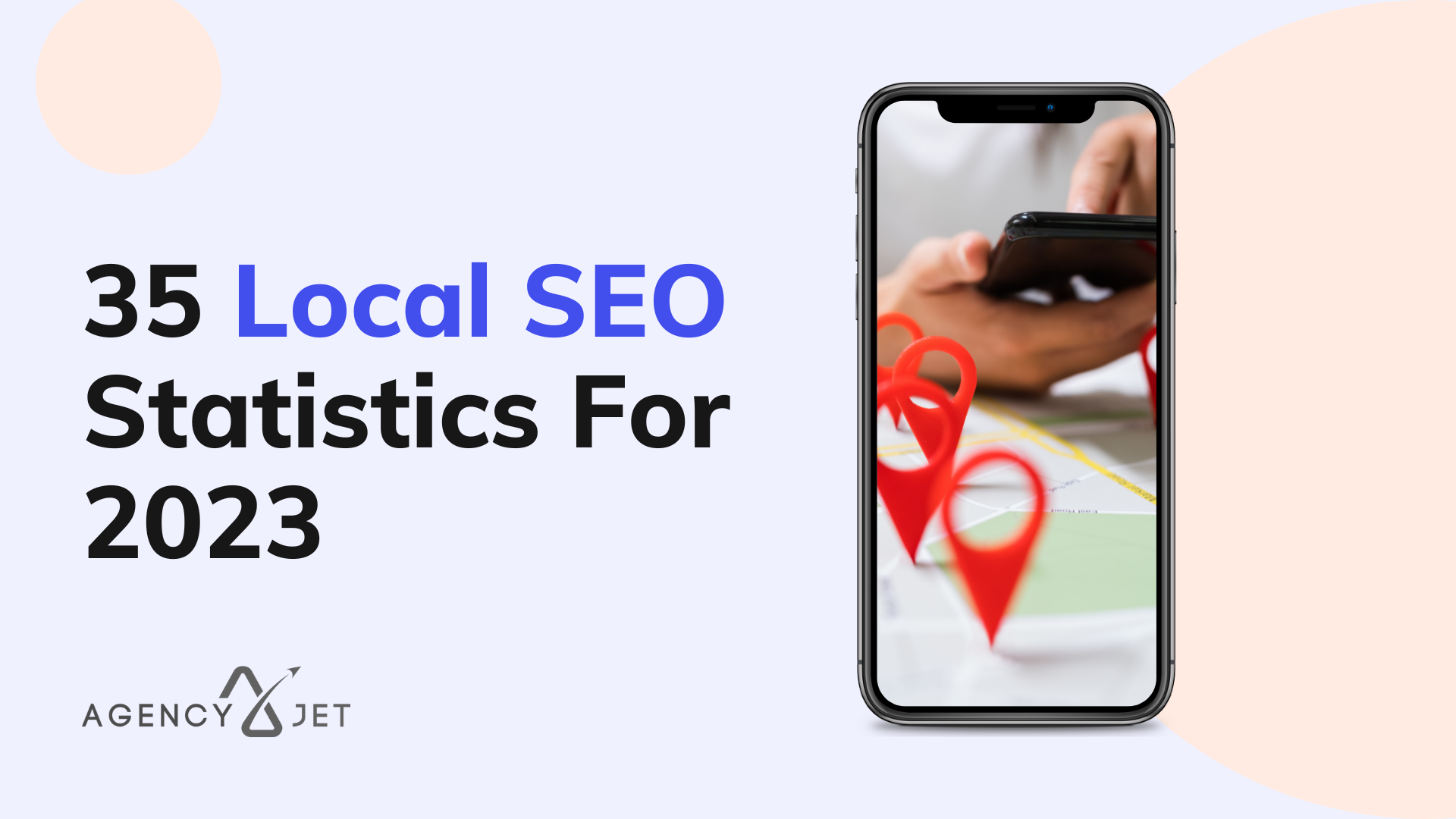 Don't sign on for SEO services because you think you should for your family law firm website. Make sure you know the true reason behind why SEO, and local SEO in particular, is so important for the long-term health of your business.
According to the Search Engine Journal, SEO can help your family law firm outrank your competitors. No matter how skilled you are in your practice, there will be no clients to serve if no one knows about your law firm.
SEO is important for letting people know that you are an expert in your area and that they should hire you. For example, if someone needs legal advice but is unsure of where to turn, they commonly start by searching online for a reputable law office.
According to statistics, "21 percent of consumers used the internet to find a local business on a daily basis. Overall, 35 percent of respondents stated that they used the internet for this purpose multiple times every week."
The top results are the ones that someone searching for anything on the internet would check first. There are only a few slots in the search results, and if your website isn't in the top results or on the first page of the SERPs (search engine results pages), nobody will see it.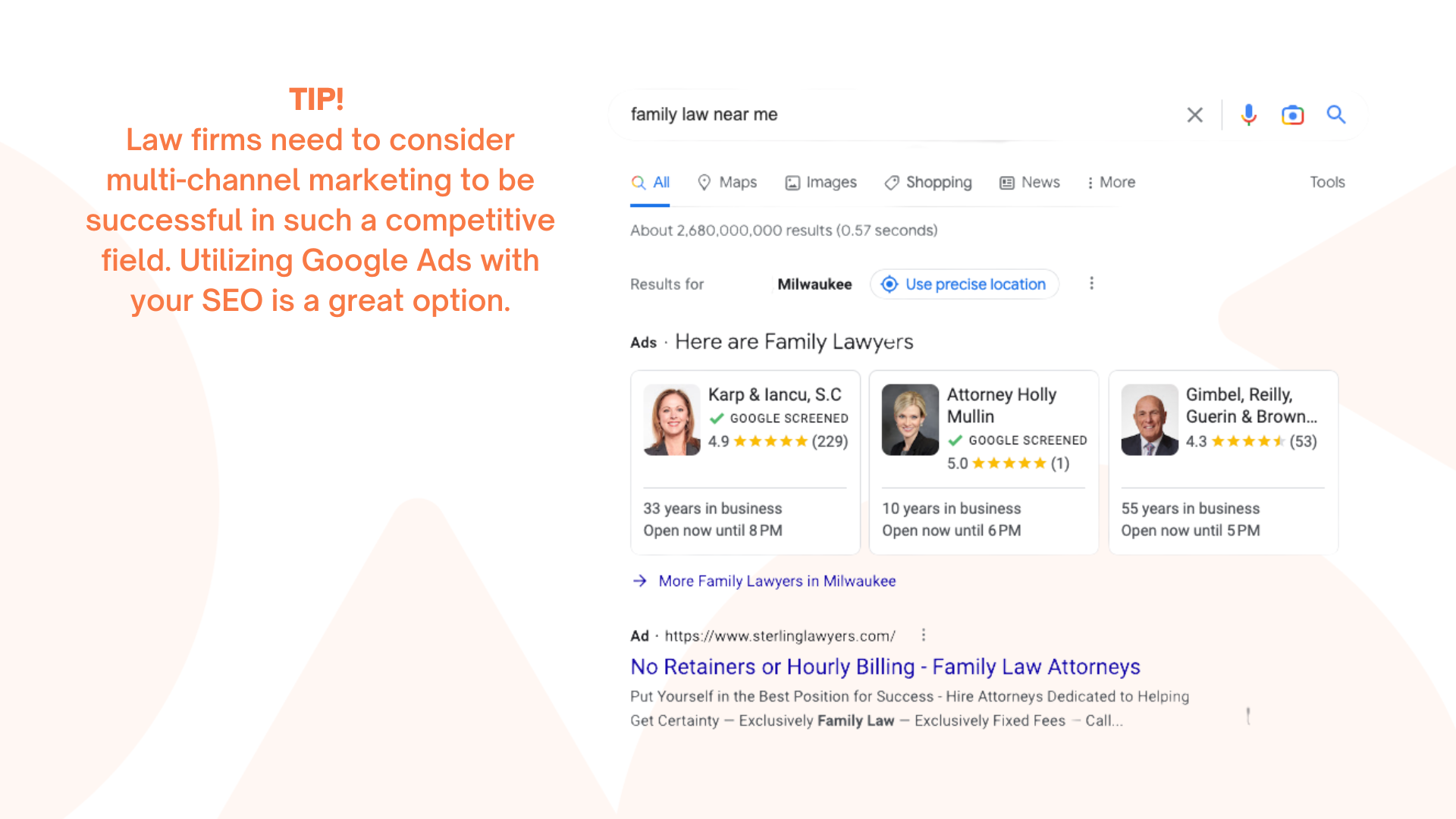 Focus on getting your website to the top of the organic search engine results if you want to increase traffic and let more people know about your practice. SEO is important because it helps to make your website more keyword-optimized and rank higher than those of your competitors for relevant keyword phrases for your business.
5 Tried-and-True SEO Tips for Family Law Firms
Since SEO is a broad marketing strategy, tailor your strategy to suit your company's needs. With these tried-and-true SEO tips, you can be confident that you're covering all the important areas for a family law firm's continued relevancy and dominance over local competitors for relevant online searches.
1. Optimize Google Business Profile With Practice Areas
There is no doubt that Google has conquered the search engine industry. According to HubSpot, over 92 percent of the global market share for search engines is held by Google, including 92 percent of the market for mobile search engines and 72 percent of the market for desktop search engines. That being said, start your SEO strategy by focusing on optimizing your Google Business Profile with your practice areas.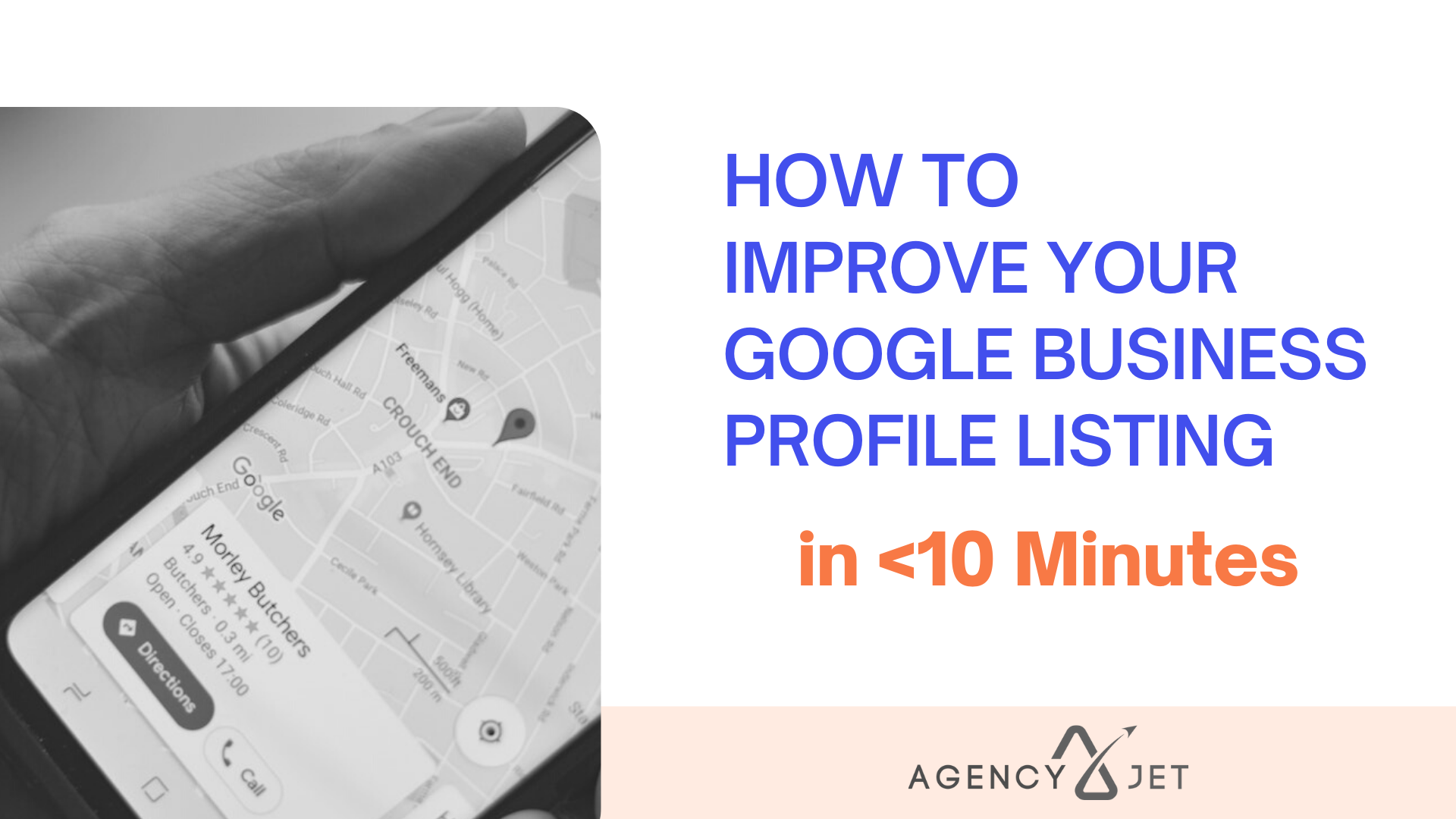 A Google Business Profile makes it more likely that clients will come across your company when looking for similar services in their area. Your Google Business profile enhances local SEO and directs clients to your establishment. To effectively optimize your Google Business Profile, include all essential information about your family law firm, such as:
Detailed descriptions and categories of your practice
Completed address and directions to your office
Operating hours
Existing reviews
Photos and logos of your law firm
Attributes
Be sure to include complete contact details as well:
Website
Email address
Phone number
Fax number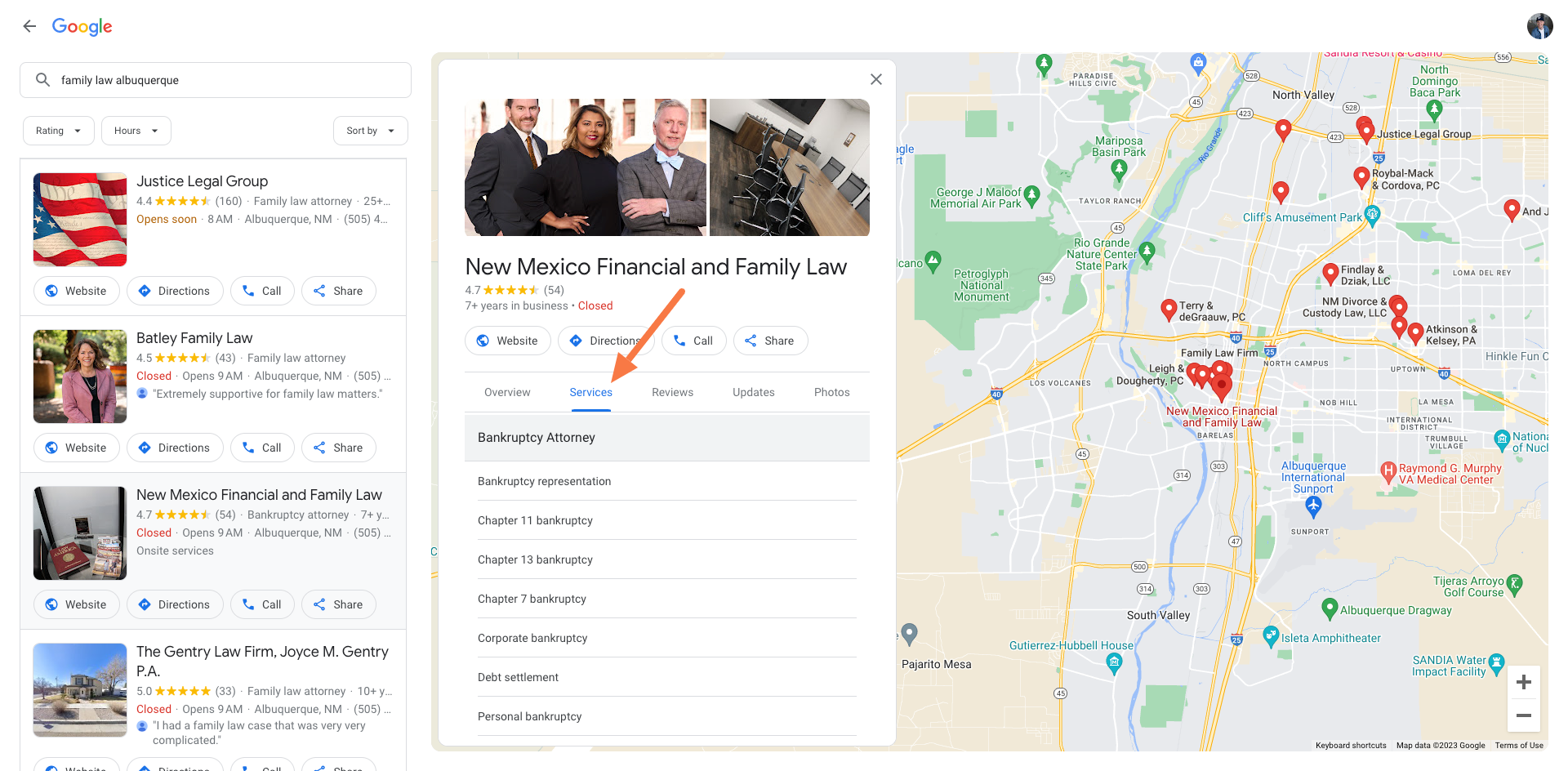 Here's a great example of how the "Services" section could be used for your Google Business listing.
2. Include Frequently Asked Questions on Practice Area Pages
Your family law website must have a section for frequently asked questions, especially on the practice area pages. Remember, people search for almost everything online and are more likely to look for information on their own. It is more efficient to give information online rather than requiring customers to call you for details.
In other words, even though your law firm's website is listed among the top results, people will move to a different website if your website doesn't contain the information they are looking for. Therefore, your website must include answers to commonly asked questions. Providing relevant and useful information will give the impression that you are dependable, knowledgeable, and an expert in the subject matter of family law topics.

Further, including frequently asked questions on your website helps increase its visibility in local searches. People often type in the question they are seeking solutions to while searching online. If you have frequently asked questions, your website is more likely to appear in the top results. Once you have addressed some frequently asked questions, the searcher is more likely to choose you as their family law firm since they believe you to be competent and experienced.
3. Use Blogs to Answer Clients' Commonly Asked Questions
It can't be stressed enough that including frequently asked questions and their answers on your website is necessary. In addition to including FAQs on your practice area pages, blog posts are among the best ways to answer particular commonly asked questions in greater detail.
Blog posts allow you to focus on a specific topic and elaborate on the answer — this allows you to show visitors that your family law firm is truly an expert in the field by providing accurate information through the blog post.

Another benefit of utilizing blogs is that they allow you to share the post to other marketing channels, such as social media platforms, ad posts, and more. A blog post allows you to personalize the content and target a specific market that needs specific answers. A blog post allows you to include call-to-action sections; if the readers are satisfied with your content, they will know what to do next, which is to contact your family law firm and work with you to completely address their needs.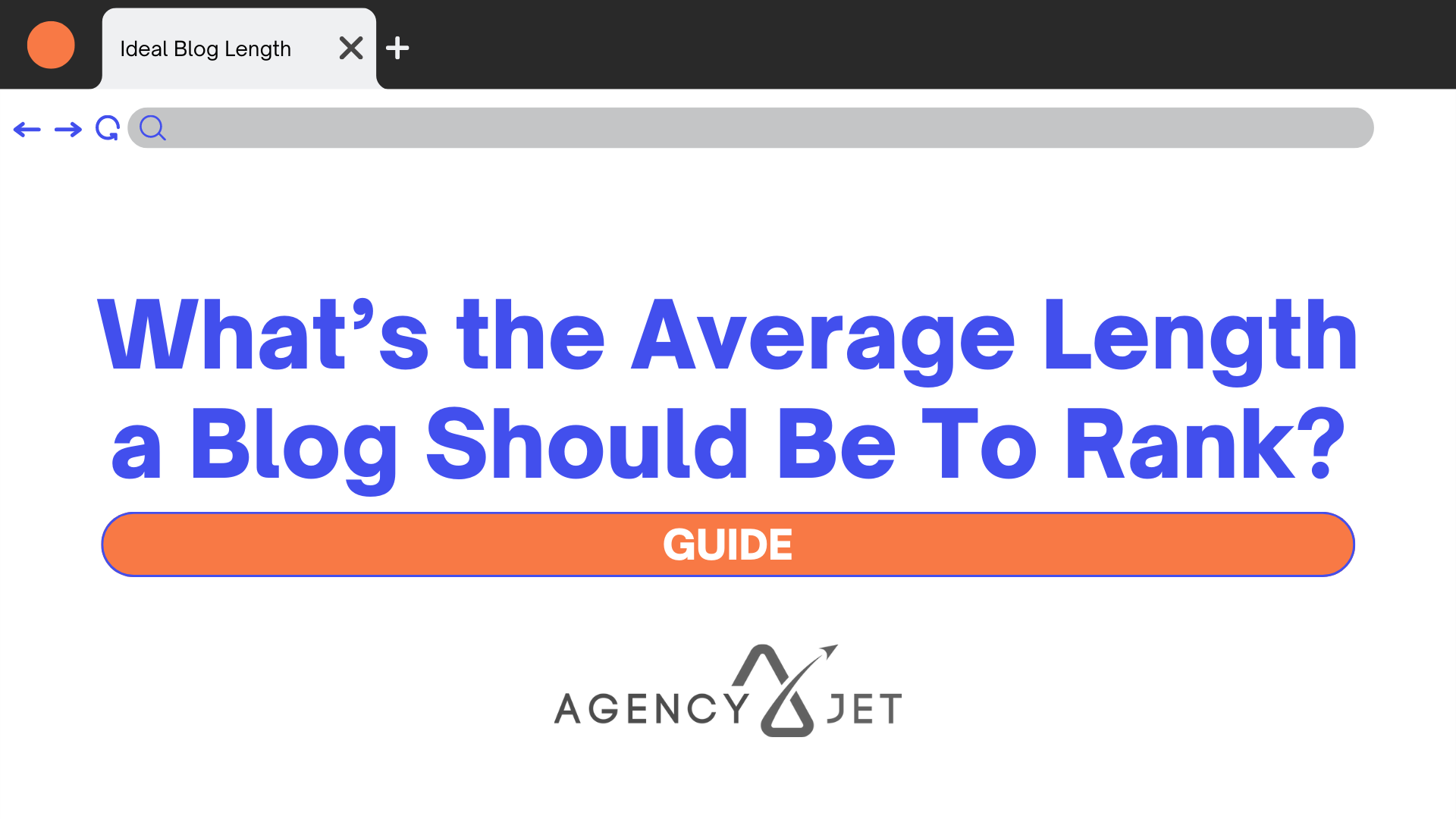 We write a lot of blogs because there's a huge value in helping users learn more about your services. And the more useful information you can give them, the more likely they'll leave your site satisfied.
4. Utilize Media for Case Studies Page
As a family law firm, case studies are particularly important. This kind of marketing material essentially provides a play-by-play of how your firm helped meet a client's need and produced outstanding outcomes, positioning you to acquire your next significant contract.
HubSpot says it well: "In marketing, case studies are used as social proof — to provide buyers with the context to determine whether they're making a good choice."
People looking for a legal company online want evidence that your firm is reputable and has a track record of producing effective solutions — using a case study is the ideal approach to demonstrate how capable your legal services are and how they can assist others in the same way that you assisted the subject of your case study.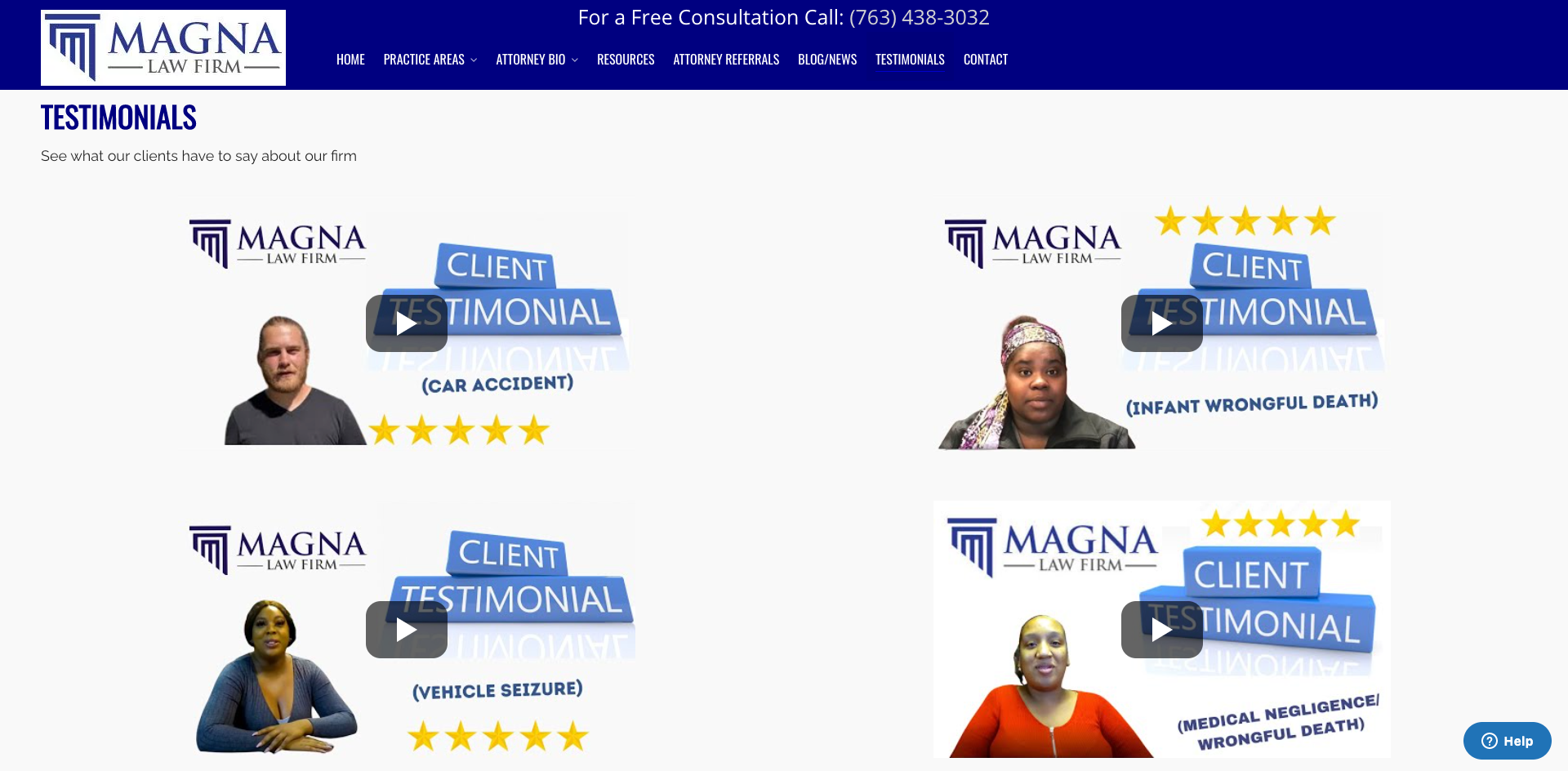 Here's an example of a law firm leveraging media via client testimonials. This helps the user experience of the site and adds credibility to your firm.
The best way to structure your case study is to consider how your target audience will perceive your family law firm, how you plan to provide your service, and what you expect the outcome will be. Your case study will provide prospective clients with an idea of what they may expect if they choose you as their family law firm.
5. Include a Few Geo-targeted Pages for Your Service Area
Search engines, particularly Google, take location information into account when showing search results. Geo-targeting refers to consumer targeting based on geography, a crucial part of online marketing, particularly for businesses that cater to clients in several regions.
By including geo-targeted pages on your website, your family law practice can target consumers with regionally relevant offers and communicate with them in their chosen language, resulting in increased brand affiliation, engagement, and conversions.
Geo-targeting is important because even the result pages show other well-known, well-established law firms, people looking for a family legal council would likely prefer a local business that is easily accessible, easy to contact, and easy to reach out to for any concerns. It makes perfect sense to include locally and geo-targeted pages and content on your website, particularly in your service area pages.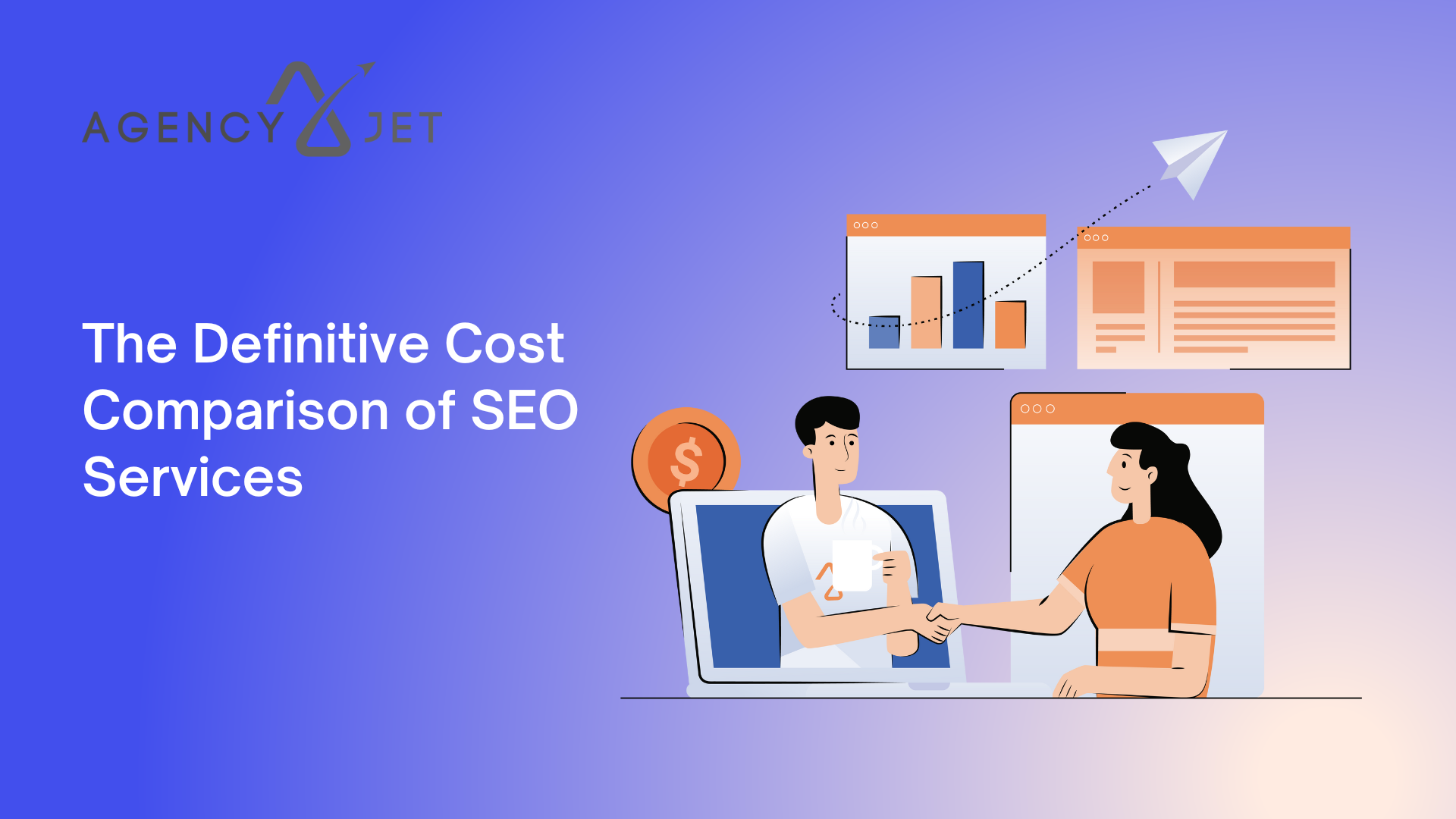 You've learned the value of SEO for your family law firm above. Now it's time to look at what SEO services could actually cost. Find the benefits of SEO and learn how much working with an SEO company costs.
Your Trustworthy and Honest Digital Marketing Partner for Your Small Business
Given how crucial SEO is for family law firms, having a trustworthy partner that can assist you with your SEO and marketing needs is essential. Agency Jet is a top-ranked digital marketing company that specializes in SEO for family law firms and SEO for many businesses across different industries. We understand that every business has different needs and our goal is to meet those needs through our top-of-the-line SEO services.
Get a free assessment today and experience how Agency Jet can help your family law firm achieve greater success.

Join the thousands of SEO-obsessed readers on our mailing list