Do You Have the Budget to Hire SEO Services?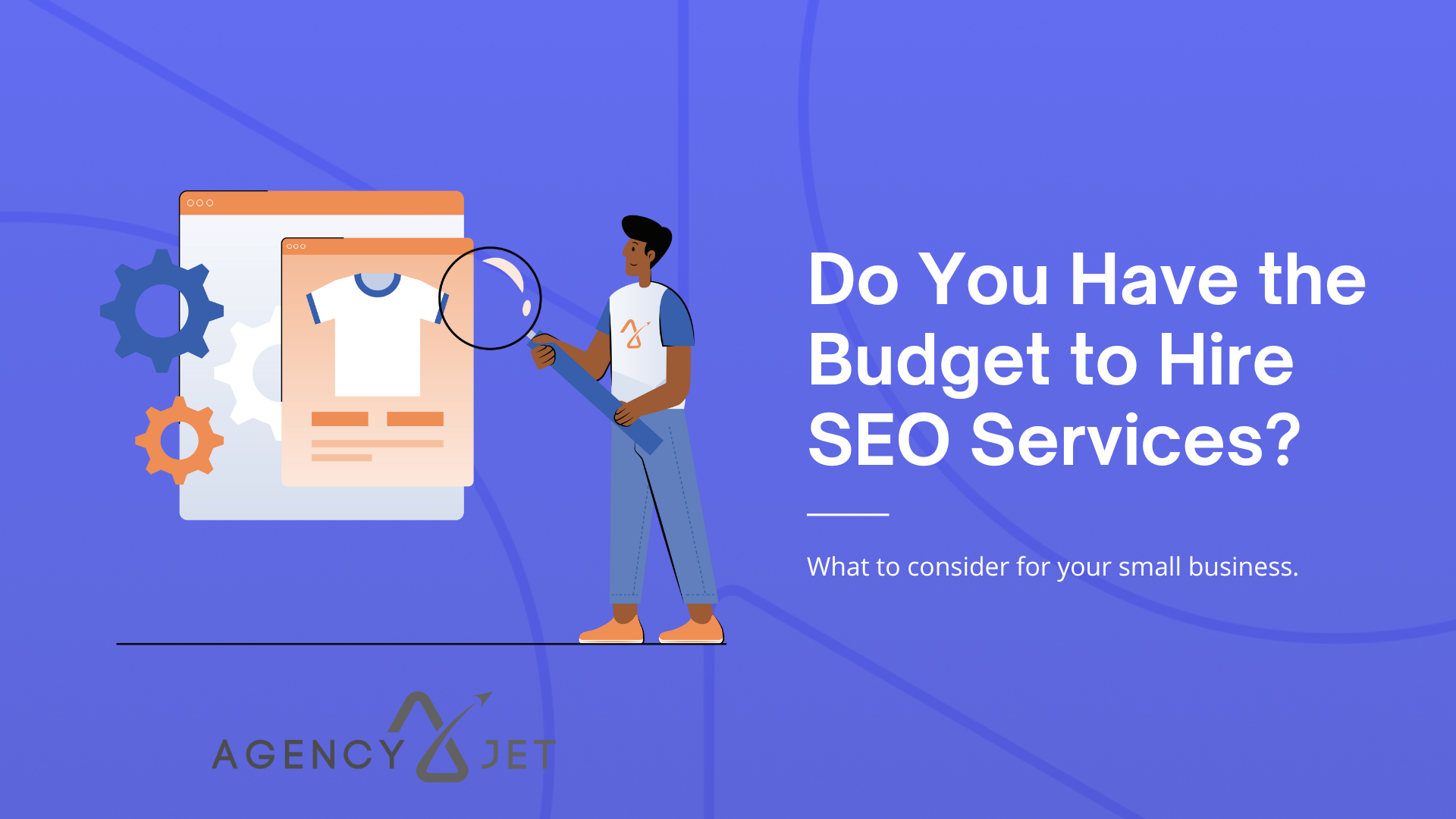 Search engine optimization (SEO) is the practice of improving the ranking of a website on search engines. The higher the ranking, the more likely people are to find the website. Many businesses invest in SEO services in order to improve their online visibility and attract more customers.
With 68% of online activities beginning with search engines, brands should always have a plan to improve their search engine optimization (SEO). Growing your organic search can be done by optimizing your website, improving content, and building links.

But, if you don't have the time or knowledge to do it yourself, then you might need to hire an SEO agency.
The cost of SEO services provided by an SEO consultant can vary depending on the size of a business and its budget. For small business owners, SEO services may cost anywhere between $500 and $5000 per month. For larger businesses, the cost can be much higher, sometimes reaching tens of thousands of dollars per month.
Do You Know What Buying SEO Services Means?
When you budget to hire SEO experts, you need to know exactly what this entails.
It is not simply paying someone to increase your website's ranking on search engines. It is an ongoing process that includes many different strategies and techniques, all of which must be customized to fit your specific business goals.
The cost of SEO services is often worth it, as it can lead to increased website traffic and more customers. However, businesses should make sure they have the budget to cover the cost of these services before signing up for them.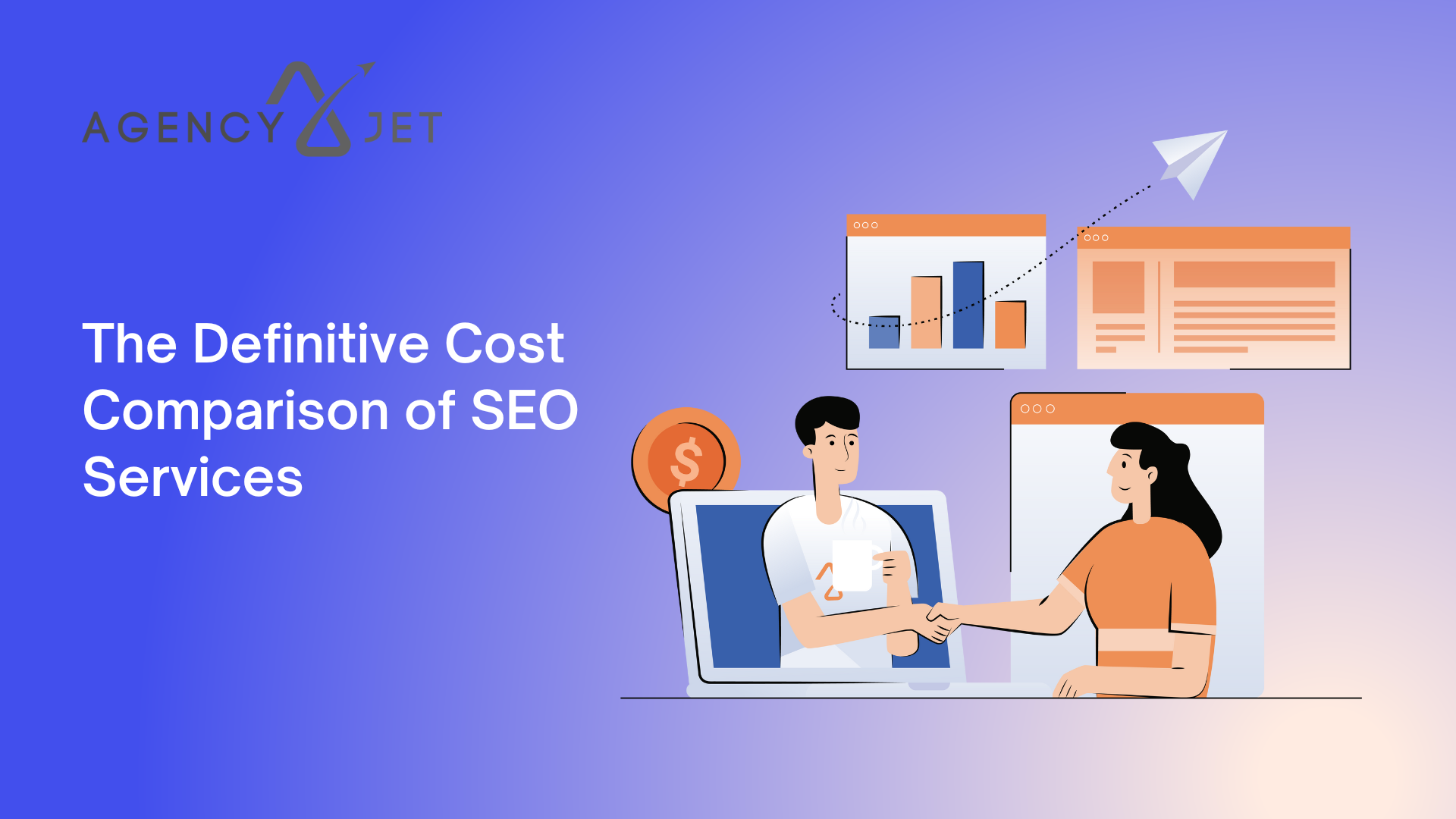 Before you decide whether SEO is right for your small business, give our definitive guide a look.
While there are tons of free tools and resources, SEO isn't something that you can DIY. It is a complex and ongoing process that requires special skills, knowledge, and tools. That's why most businesses choose to hire a marketing agency or SEO consultant to help them improve their search visibility.
Nonetheless, it's best to read up on what SEO services entail before making any decisions. This way, you can be sure that you're making the best investment for your business. It also gives you leverage when it comes to negotiating prices.

What Do You Want SEO Services To Accomplish?
Before you begin searching for the right SEO firm, it is important to understand what you hope to accomplish with SEO services. Setting goals and objectives for your SEO campaign will help you determine the budget you'll need to allocate for services.
If you are a small business owner, you may want to increase your visibility in search engine results pages (SERPs) in order to attract more website visitors and generate leads or sales. Alternatively, if you operate a large e-commerce website, your goal may be to improve your organic traffic levels so that you can drive more online revenue.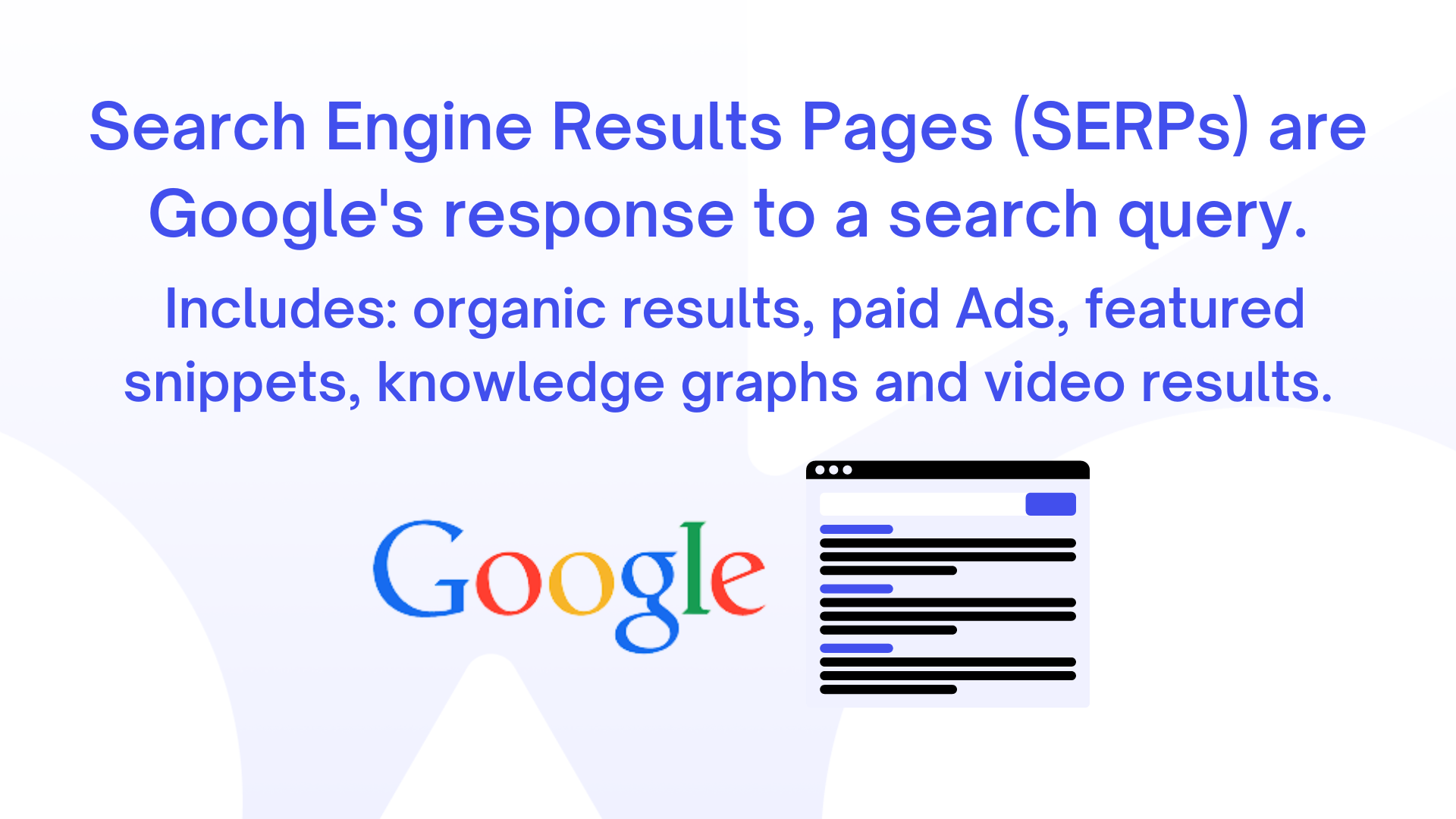 It's also important to have realistic expectations for what SEO can achieve. SEO is a long-term marketing strategy that can take months or even years to produce results. While it can help improve your website's search engine visibility and traffic levels, it cannot guarantee top rankings or instant success.
Moreover, SEO is just one part of a comprehensive marketing strategy. In order to truly succeed online, you need to combine SEO efforts with other digital marketing tactics like content marketing, social media marketing, and pay-per-click (PPC) advertising.
These can add to your budget, but they are often worth the investment, especially if your brand is just starting out and needs all the help it can get to grow its online presence.
How Long Are You Willing To Try It?
Unlike paid advertising, SEO isn't an instant solution. It can take months to see results. That's why it's important to consider your budget and timeline when deciding whether or not to hire an SEO agency or consultant.
You should be sure that your finances are in order before you make any commitments. Take into account your current operating costs, including salaries, office space, and marketing expenses. You should also consider contingencies, such as a drop in sales or an increase in competition.
Once you know how much you can afford to spend on SEO, you need to decide how long you're willing to wait for results. If you're hoping to see a return on your investment after just a year or so, seeking experienced digital marketing services are your best bet.
Are You Going To Participate or Be Hands Off?
You also have to determine if you're going to be hands-off or if you want to participate in the SEO process. If you don't have the budget to hire someone, then you may want to get involved so that you can learn about it and keep costs down.
You can help by doing keyword research, writing content, and making sure your website is set up for success. Then, you can coordinate with an SEO professional to make sure all of your efforts are effective. This will require some time and effort on your part, but it can be done if you're willing to put in the work.
Take note that if you want to be hands-off, you need to have a much bigger budget because the SEO company will have to do everything for you. If you want to participate and help out, then you can lower your costs by being involved in the process.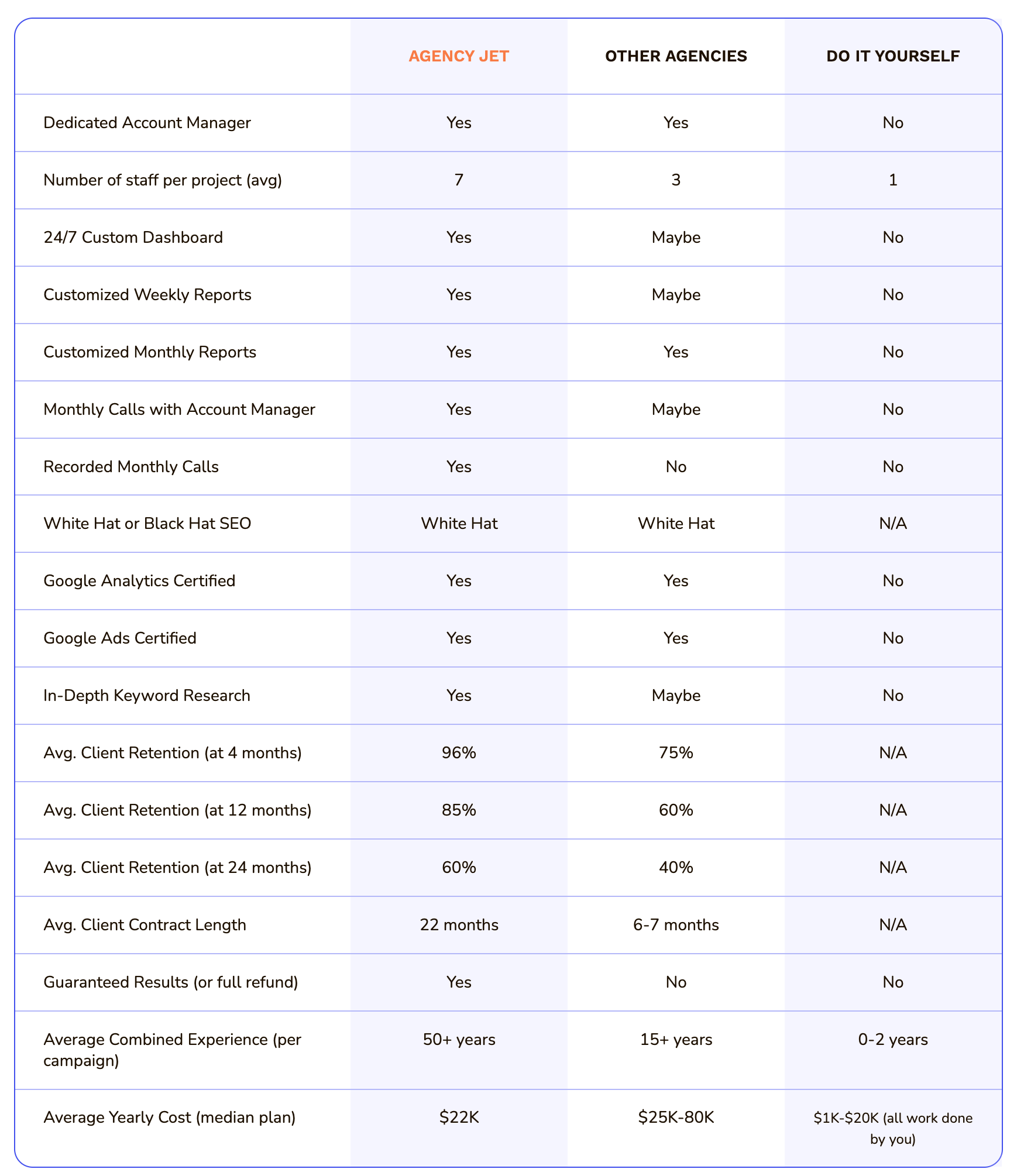 Why Hire an SEO Agency?
These are the three major reasons to hire an SEO agency:
Expertise
One of the primary benefits you gain when you hire SEO services is that you get access to a team of experts who have extensive experience in all aspects of search engine optimization. From keyword research and on-page optimization to link building and content marketing, they know what it takes to get your website traffic from search engines.
You can take advantage of their expertise to ensure that your website is optimized for maximum visibility and that you're using the most effective SEO strategies to achieve your desired results.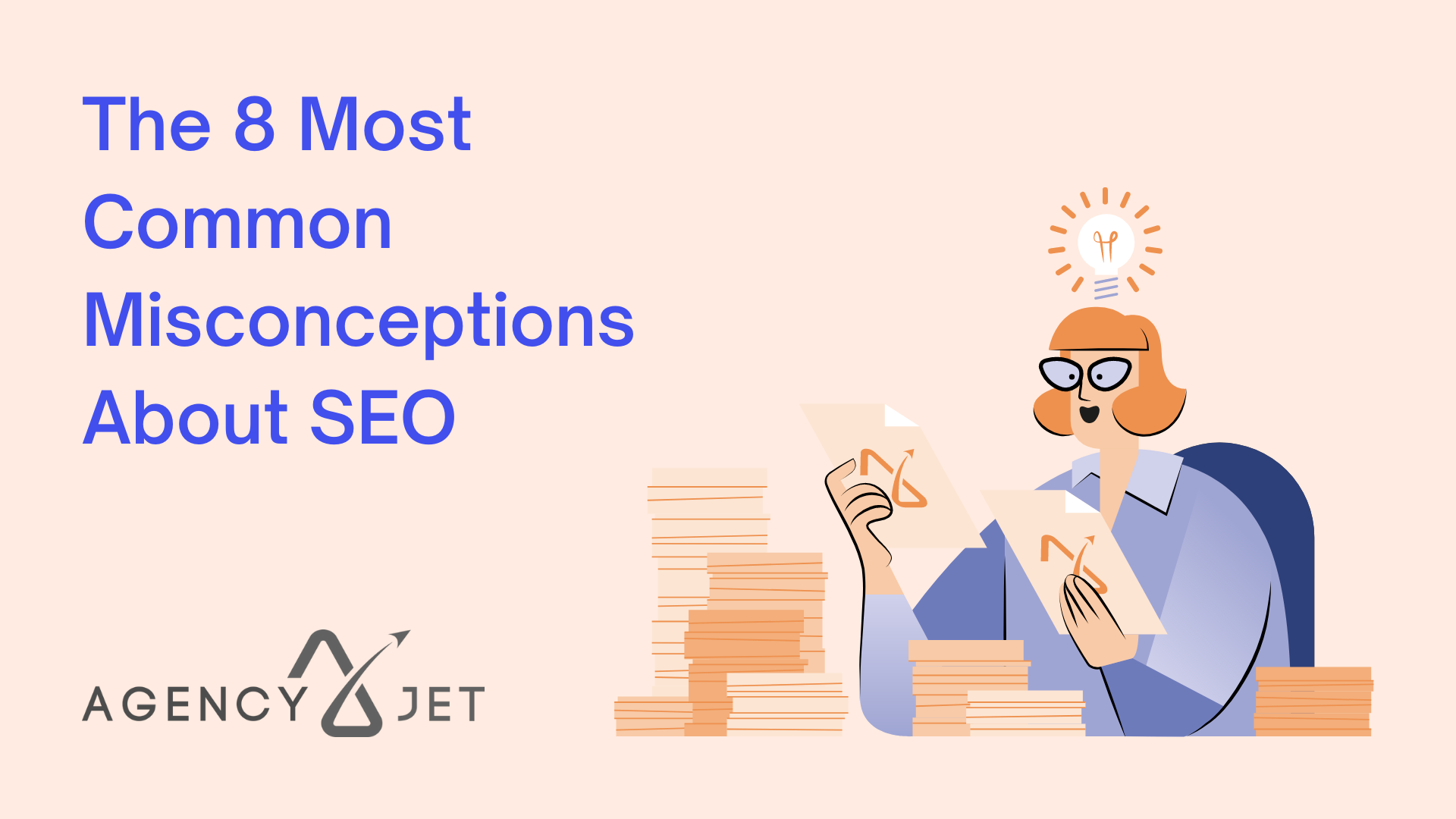 Still skeptical about the value of SEO? Read about the most common misconceptions here.
Workforce
These teams also have dedicated professionals to help with your SEO needs, such as content writers, link builders, and web developers. By having a team working on your SEO, you can be sure that the work is getting done efficiently and correctly.
Rather than hiring an in-house team, which is usually more expensive, it may be a better option to hire an experienced SEO company. This way, you can rely on their expertise to get your website ranking high on search engines instead of the additional cost of onboarding, training, and experimenting with new strategies on your own.
Resources
Agencies also have the resources to invest in the latest tools and technologies, which means they can provide you with data and insights that you wouldn't be able to get on your own. Agencies can carry out keyword research to identify the best keywords for your website, as well as competitor analysis to see what your rivals are doing and how you can improve your own SEO strategy.
Tools like SEMrush are great for putting together your keyword strategy. Here's a brief video showing how it's done.
As such, if you want to make sure your website is optimized for search engines, then it's well worth hiring SEO services.
How Will You Confirm ROI?
Once you have an idea of what you're willing to spend, you'll need to set some goals. What exactly do you want your SEO campaign to achieve? Do you want more traffic to your website? More conversions? Better rankings for certain keywords? Once you know what your goals are, you can start to look for an agency or freelancer that can help you achieve them.
Make sure that whoever you're working with is transparent about their pricing and their process. They should be able to give you a detailed proposal that outlines what they will do and how much it will cost. They should also be able to show you examples of their work and answer any questions that you have.
Cost vs. KPIs
Consider the overall cost of hiring a team to implement your professional SEO strategy. This will include the fees for consultation, custom SEO strategies, keyword research, content development, on-page optimization, link building, and ongoing management.
Then, compare this cost to the potential return on investment (ROI) you could see from working with an agency. This ROI is typically measured in key performance indicators (KPIs), such as organic traffic growth, leads or sales generated from your website, and improved search engine ranking positions.
Once you have your KPIs in place, you can track them over time to see if there is a positive correlation with the implementation of SEO tactics. If so, then you can be confident that your investment is paying off.
To get a sense of what kind of results you can expect to see, request case studies or performance reports from the agencies you're considering. These will show you examples of past clients who have seen success working with the agency.
It's crucial to understand that there is a big difference between the cost of SEO services and the return on investment (ROI) that those services can provide.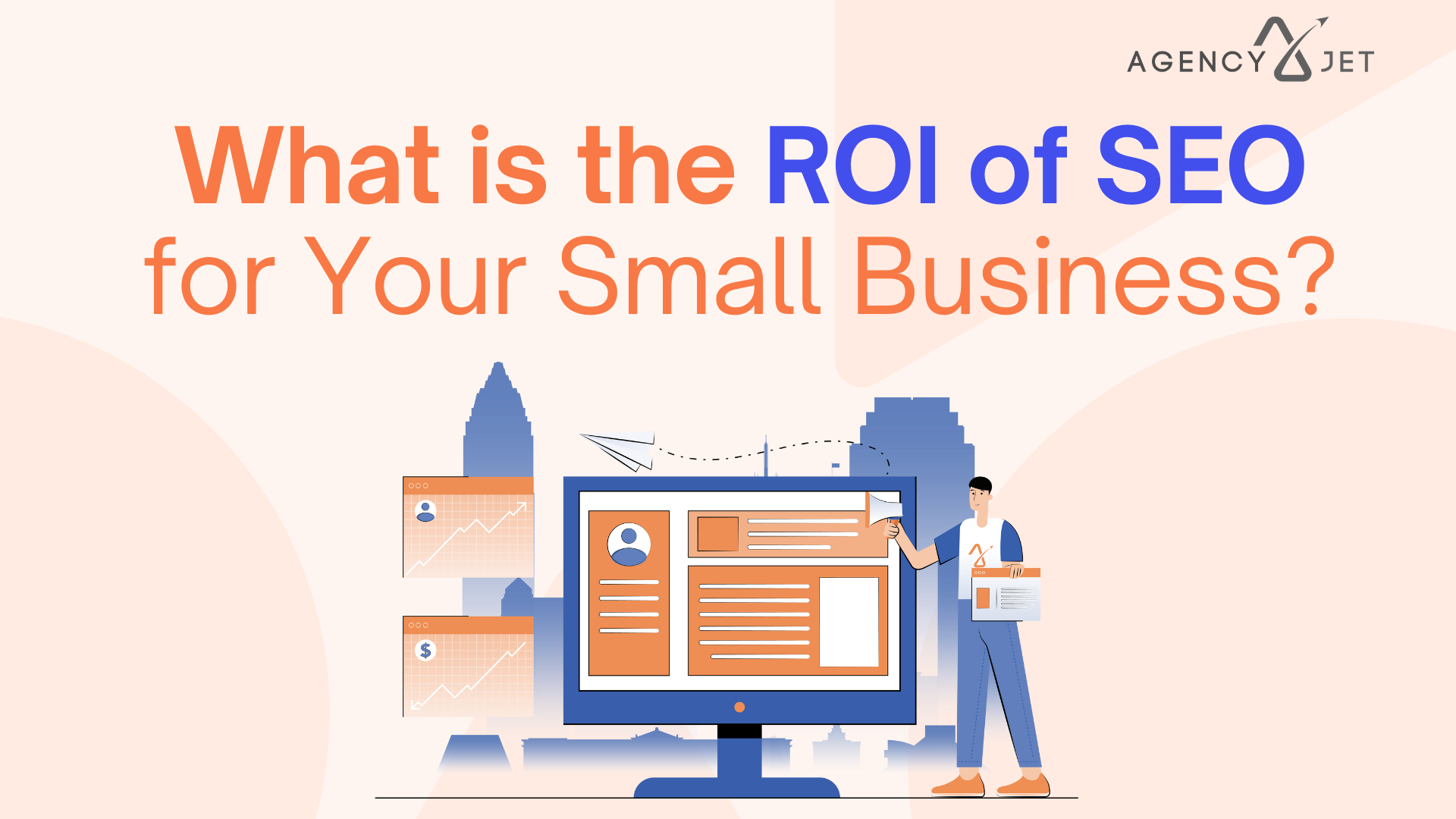 Ever wondered what the ROI of SEO services is? Here's a complete walkthrough with the SEO services ROI formula.
The cost of SEO services will always be a sunken cost — it's an expense that you'll have to pay regardless of whether or not you see results. However, the ROI from SEO can be tremendous, and if done correctly, should more than make up for the initial investment.
Fortunately, organic search has been reported to give the best ROI out of any marketing channel according to 49% of marketers. Paid search and social media come in second and third, respectively.

How To Develop an SEO Budget
Now that you're ready to take your business to the next level with SEO, it's time to develop a budget. These are the steps you can take:
Audit Your Current Digital Marketing Expenses
The first step to understanding how much you should budget for SEO is to audit your current digital marketing expenses. This will give you a baseline for what you are already spending on marketing and where your money is going. Once you have this information, you can start to look at where SEO services would fit into your overall budget.
Your budget may be divided into these areas:
Paid Advertising: This includes paid search ads, display advertising, and social media advertising.
Email Outreach: This is the cost of sending emails to promote content or products.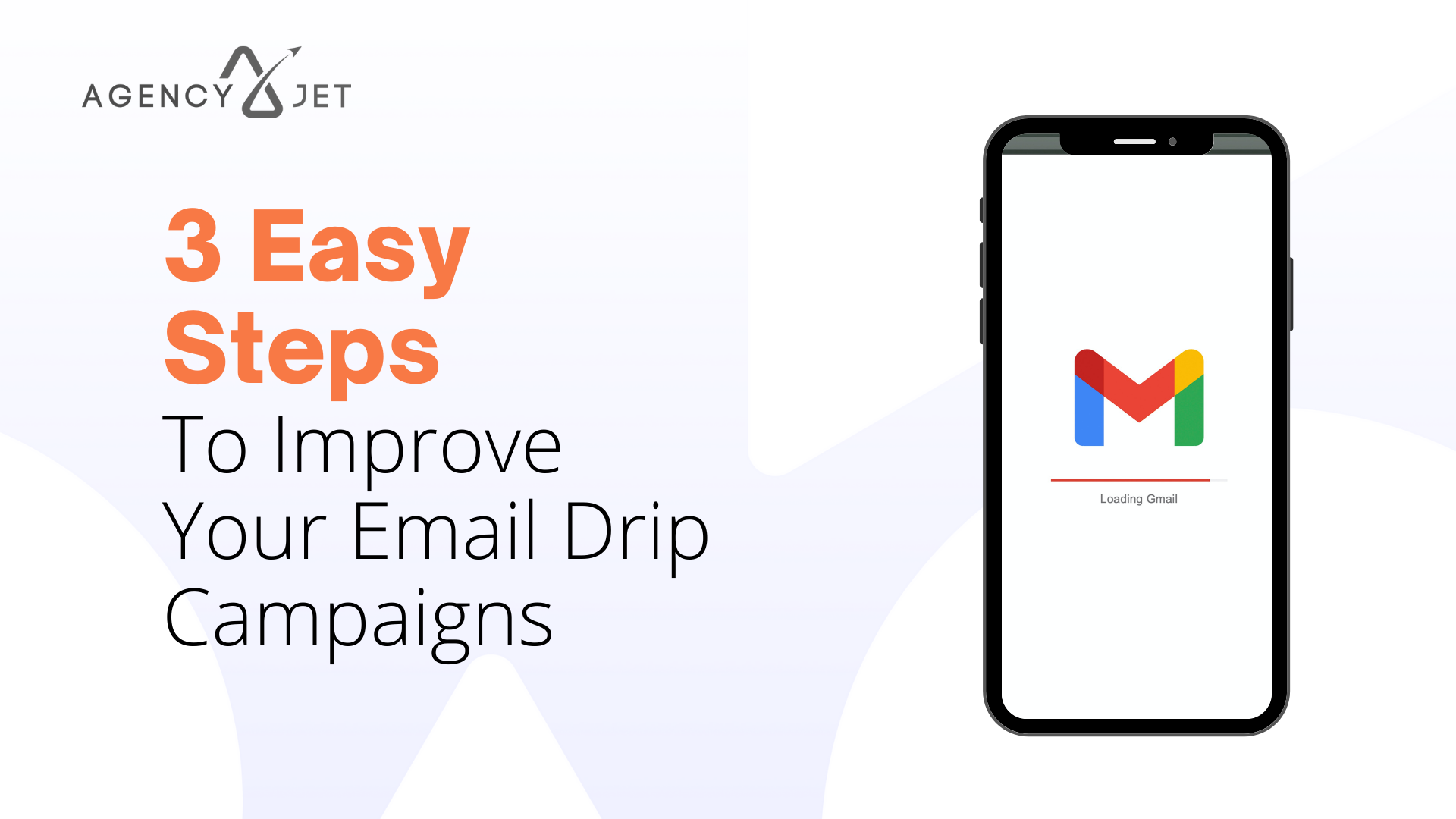 Struggling to get your email marketing off the ground? Here are 3 easy steps you can take to improve them.
Referral Traffic: This is the cost of driving traffic from other sources, such as through partnerships or influencer marketing.
Organic Traffic: This refers to the cost that you're already paying for SEO, whether it's through in-house staff or an outside agency.
Include both monthly and one-time costs. If you're not sure how much you're spending in a particular area, try to estimate. The goal is to get an idea of where your money is going and how much it would cost to add SEO services.
Know the Factors That Affect Your SEO Budget
There are a number of factors to consider when developing a marketing budget, including:
The competitiveness of your industry
The size of your website
The age of your domain
Your current traffic levels and organic search rankings
Your desired traffic levels and organic search rankings
The difficulty of the keywords you want to target
The location (geographic) of your target market
The language of your target market
Local SEO services are priced according to the competition in your industry and the size of your city. The more businesses that offer the same or similar products and services as you do in your local area, the higher your SEO budget should be. This is because it will take more work to get your website to rank above all of those other websites.
Also, if you're targeting a larger city, there will be more people searching for what you have to offer which means you have a greater chance of getting more website visitors and customers.
Allocate Funds for Current and Future Campaigns
Next, you should prepare a budget to optimize what's already working for your website and what you can do in the future to maximize these campaigns. It is important to remember that SEO is an ongoing process, not a one-time event. Allocating funds for current and future campaigns will ensure that your website continues to receive traffic from organic search results long after your initial investment.
Focusing on improving your current strategies can have a significant impact on your traffic and bottom line. Review your website's analytics to identify which pages are receiving the most organic traffic and focus your budget on these pages first. Once you've allocated funds for current campaigns, you can start planning for future SEO initiatives.

But before you start thinking about real dollars and investment, learn how your small business website is currently performing. Just so happens we have a comprehensive and guided website assessment that's entirely free and doesn't include a sales pitch.
Additionally, future campaigns will keep your website fresh and relevant in the ever-changing world of SEO. By allocating a portion of your budget to future campaigns, you can ensure that your website stays ahead of the curve and doesn't fall behind in the search results.
Prioritize Content Marketing
As much as possible, you should prioritize content marketing over other digital marketing channels when it comes to your SEO budget. This is because, in order to rank well in search engines, you need high-quality content that's relevant to what people are searching for.
More than promoting your brand, you have to provide value to your target audience through your content. That's what will earn you potential customers' trust — and eventually, their business.
Some ways to boost your content marketing:
Invest in a content marketing strategy
Create buyer personas to better understand your target audience
Research the keywords your target audience is using
Produce high-quality, original content on a regular basis
Promote your content through social media and other channels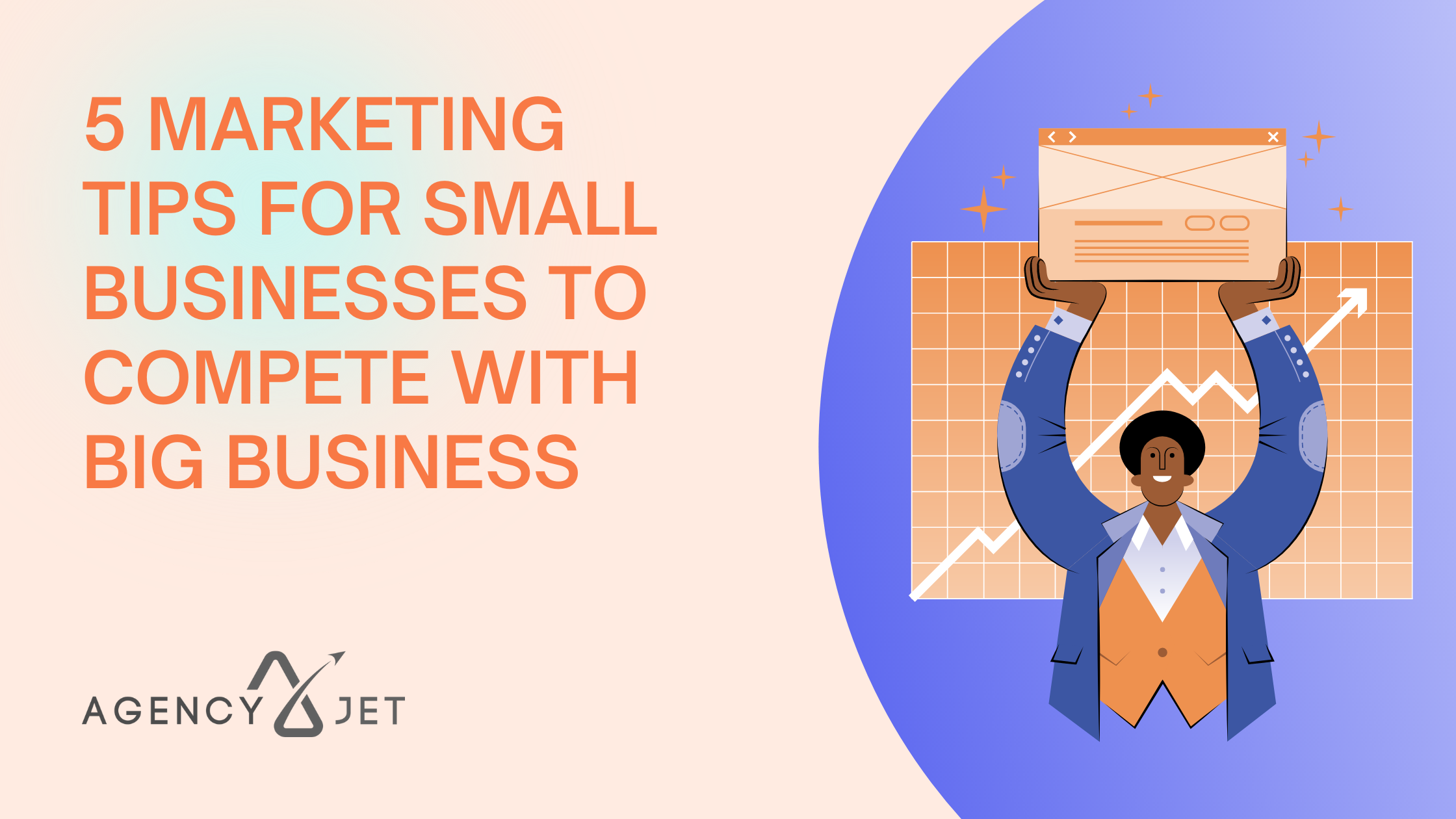 Not sure how to create a buyer persona or nail down your target audience? This post walks you through all of that.
Link building can also be a cost-effective way to improve your website's ranking. By working with other websites and bloggers in your industry, you can earn links back to your site. This is done by creating great content that others want to share or by guest posting on other websites.
There are many ways to go about acquiring links, but some of the most common methods include:
Guest blogging
Broken link building
Resource page link building
Infographic promotion
There are agencies that are proficient at link building and can help you acquire the links you need to improve your website's ranking.
Additionally, influencer marketing has grown big these days. You can consider partnering with an influencer in your industry to help promote your content. This is a great way to get in front of a new audience and grow your reach.
While most influencers or bloggers with hundreds of thousands of followers will cost more, you can look for micro-influencers with more targeted followings. These influencers are typically easier to work with and may be more affordable than partnering with a top-tier influencer.
Optimize Your Website Today
Now that you know how important SEO is to the success of your website, you should determine your budget and hire SEO services that can help improve your website ranking. The cost of this service will depend on many factors, such as the size and competitiveness of your market, as well as the number of keywords you want to target.
Aside from knowing how much you can spend, a website assessment is important to get an idea of what areas you need to improve on. SEO services can be a great investment for your business, but only if it is done correctly. Make sure to do your research and find an agency that will work with you to create a customized SEO plan that meets your needs and budget.
Agency Jet offers a free website assessment to help you get started. Get your free web audit today!
Join the thousands of SEO-obsessed readers on our mailing list